"Get ready to rumble" - Nnamdi Kanu sends a strong message to the retired Service Chiefs. (Details)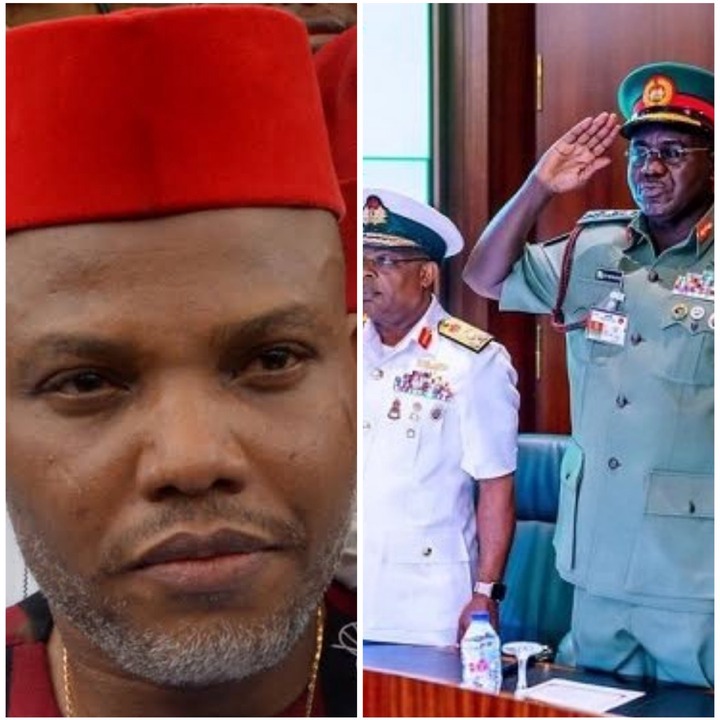 The leader of the Indigenous People of Biafra (IPOB), Nnamdi Kanu, have been that kind of person who expresses his views and beliefs fearlessly. He is an Igbo man who is clamoring for a split in the country and he has alot of support from fellow Igbo people who thinks the country haven't been fair to their tribe.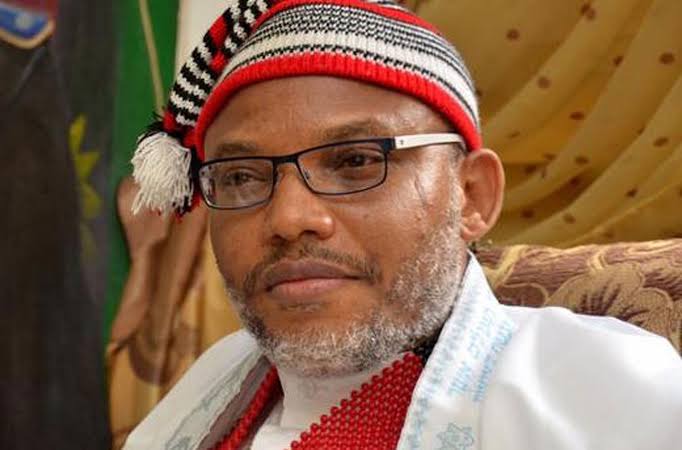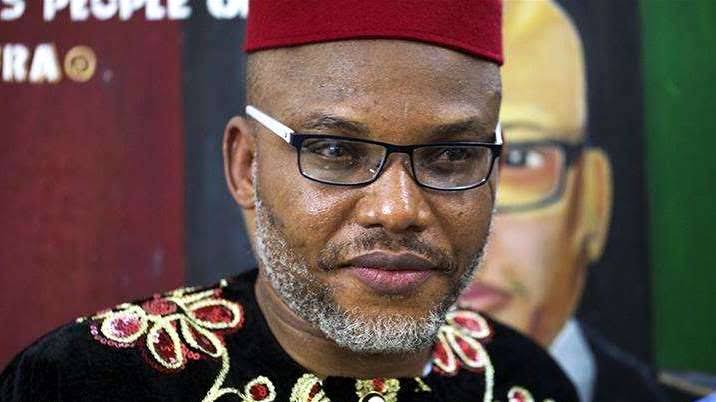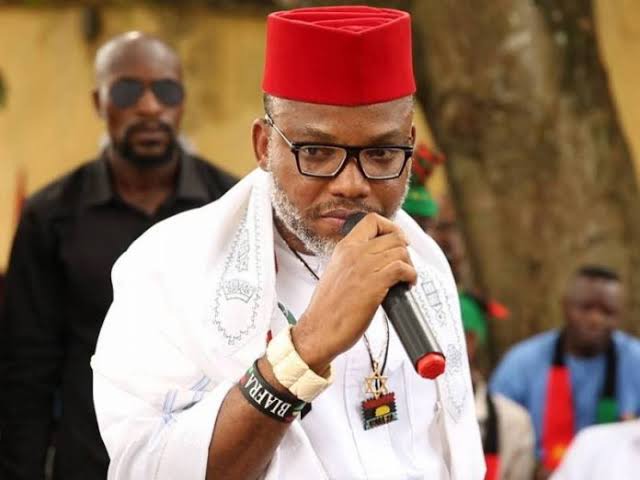 Recently, the Nigerian Service chiefs announced their retirements from office, this came after their was much clamor for their resignation especially after it seems they've failed to actually tackle the security challenges of the country. Other than the fact that they weren't able to tackle Boko Haram, there have also been reports of some security official have abused their official positions by inflicting harm or terrorising the armless civilians.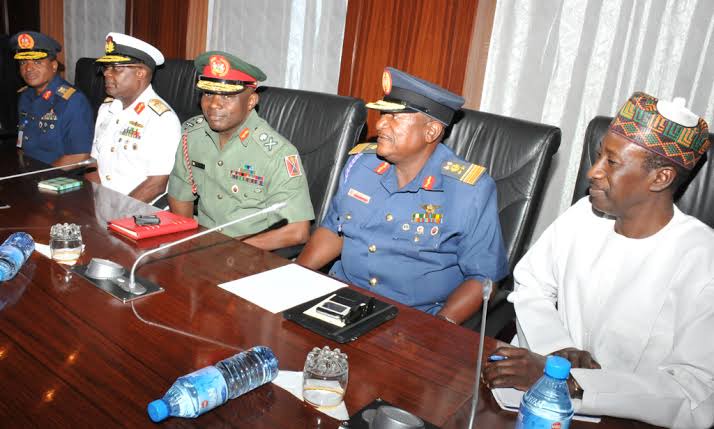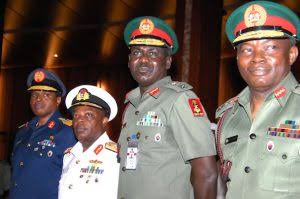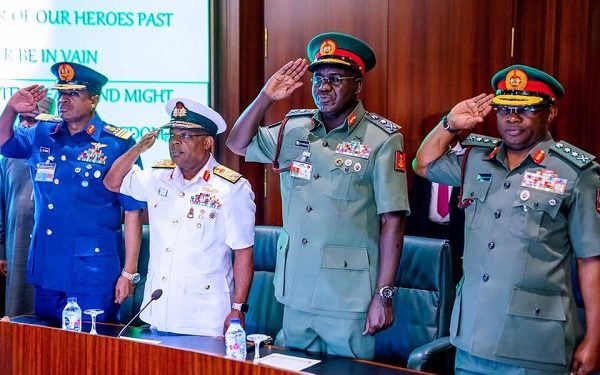 Nnamdi Kanu have taken to Twitter to send a strong message to the retired Service Chiefs, informing them that just in case they are found guilty of such extrajudicial killings, they should get ready to "rumble". See this tweet below: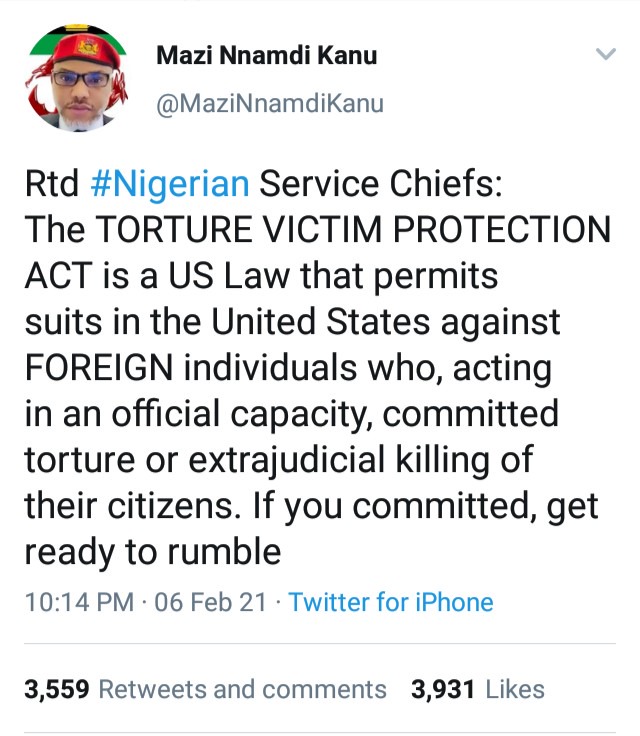 "Rtd #Nigerian Service Chiefs:
The TORTURE VICTIM PROTECTION ACT is a US Law that permits suits in the United States against FOREIGN individuals who, acting in an official capacity, committed torture or extrajudicial killing of their citizens. If you committed, get ready to rumble."
See the reactions his tweets generated below: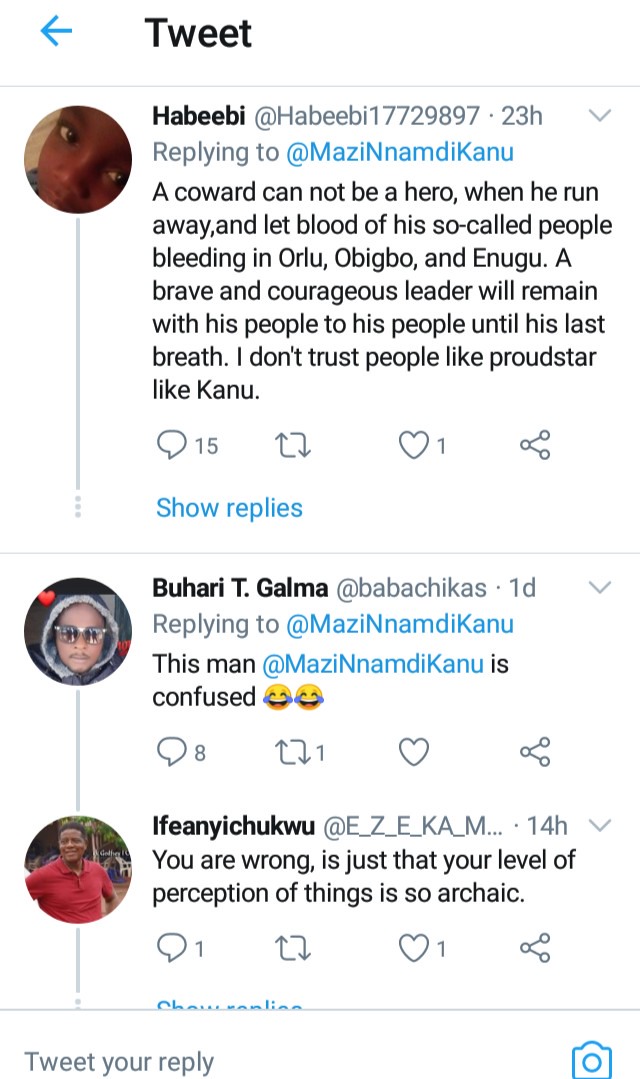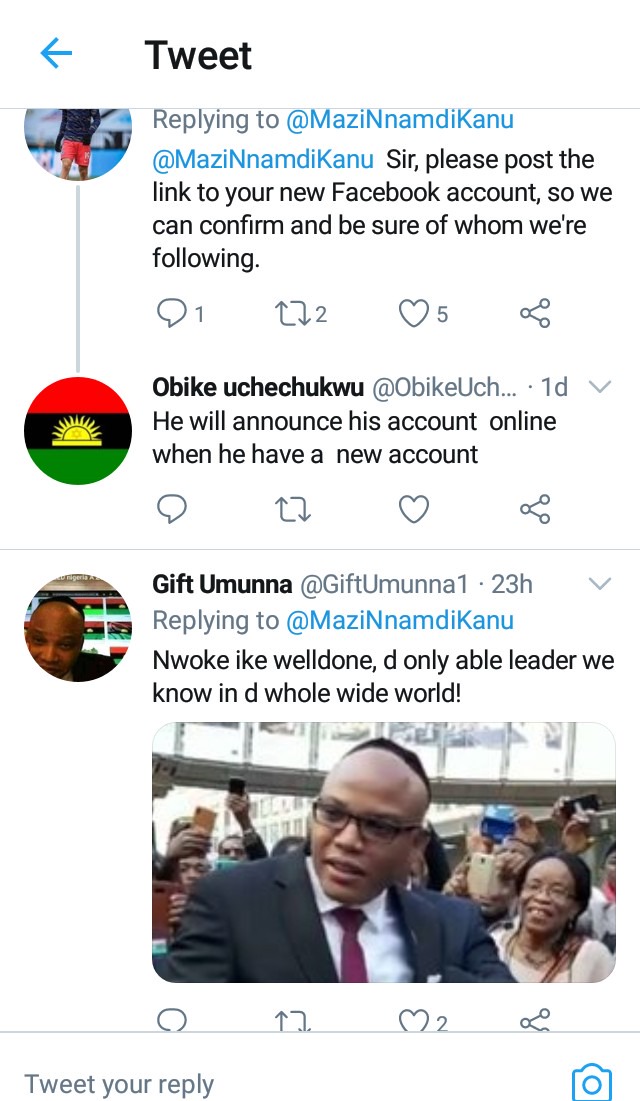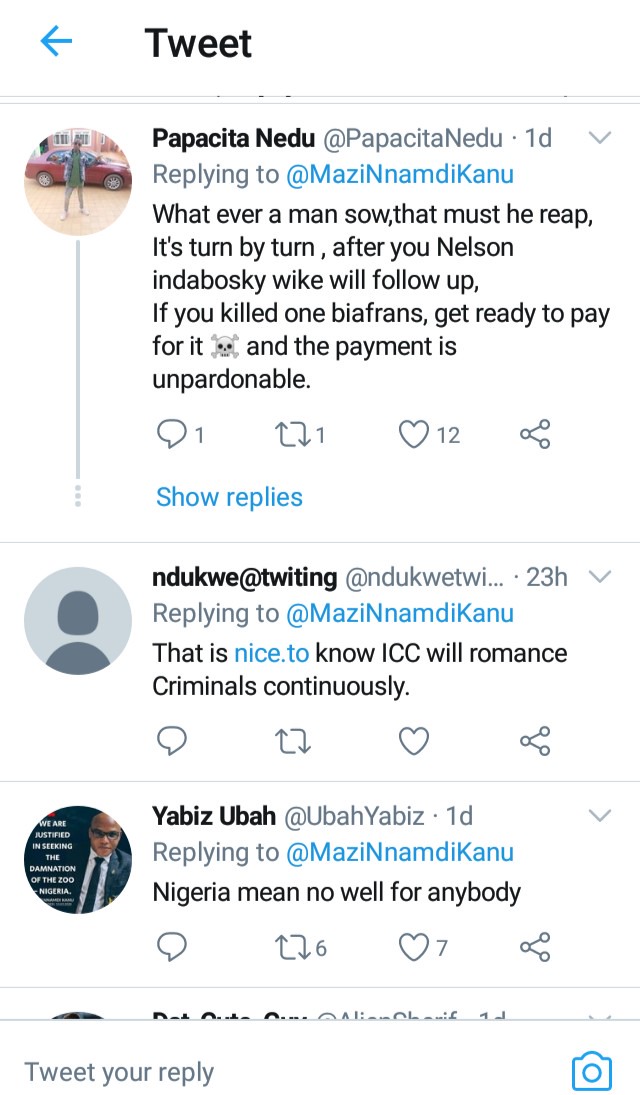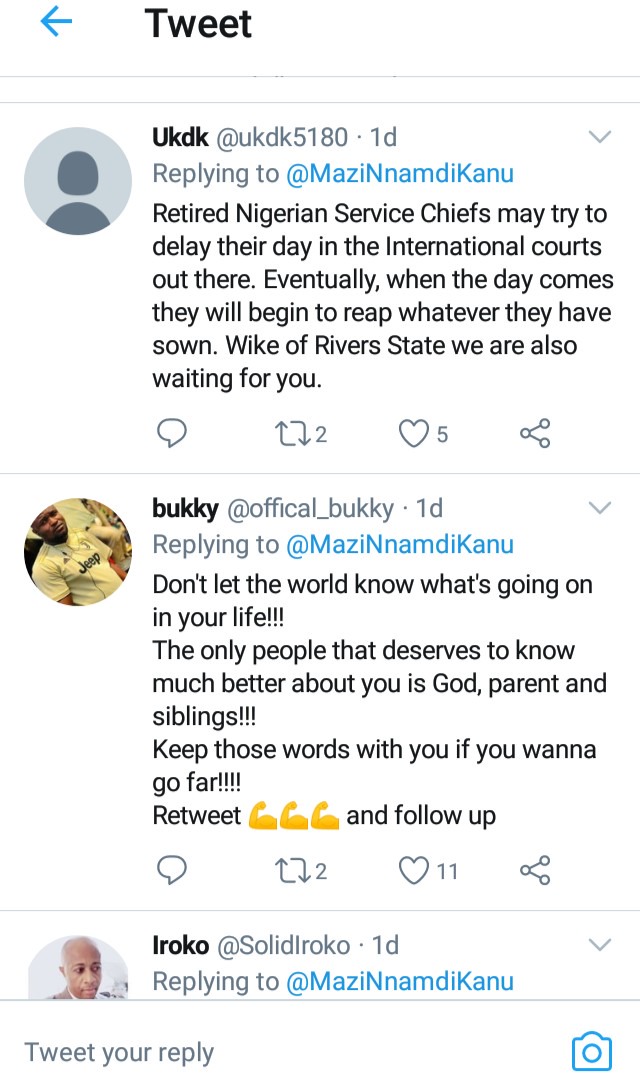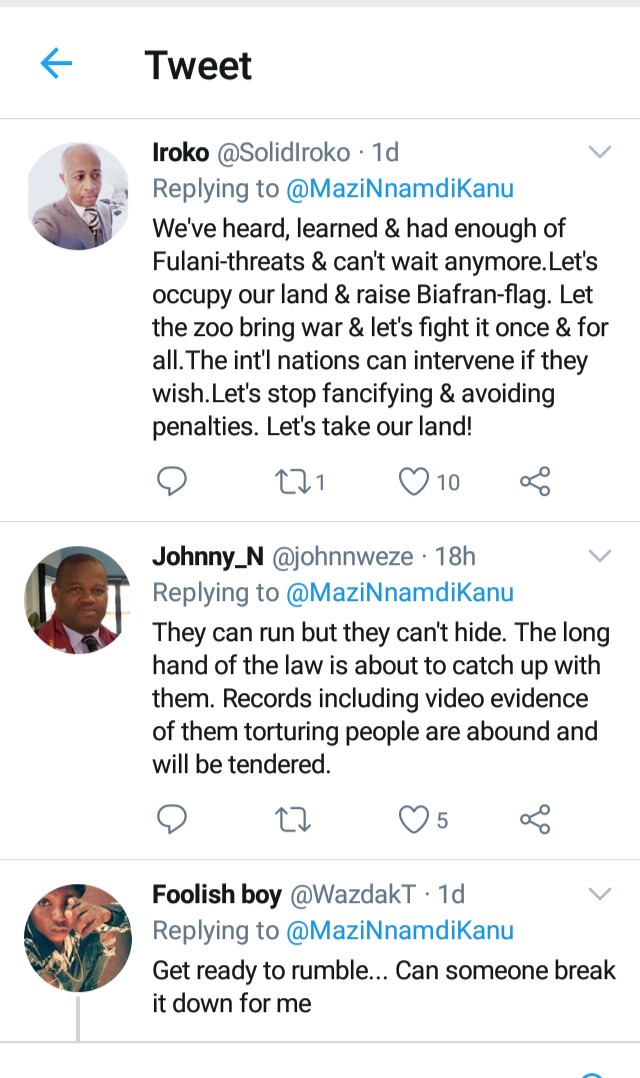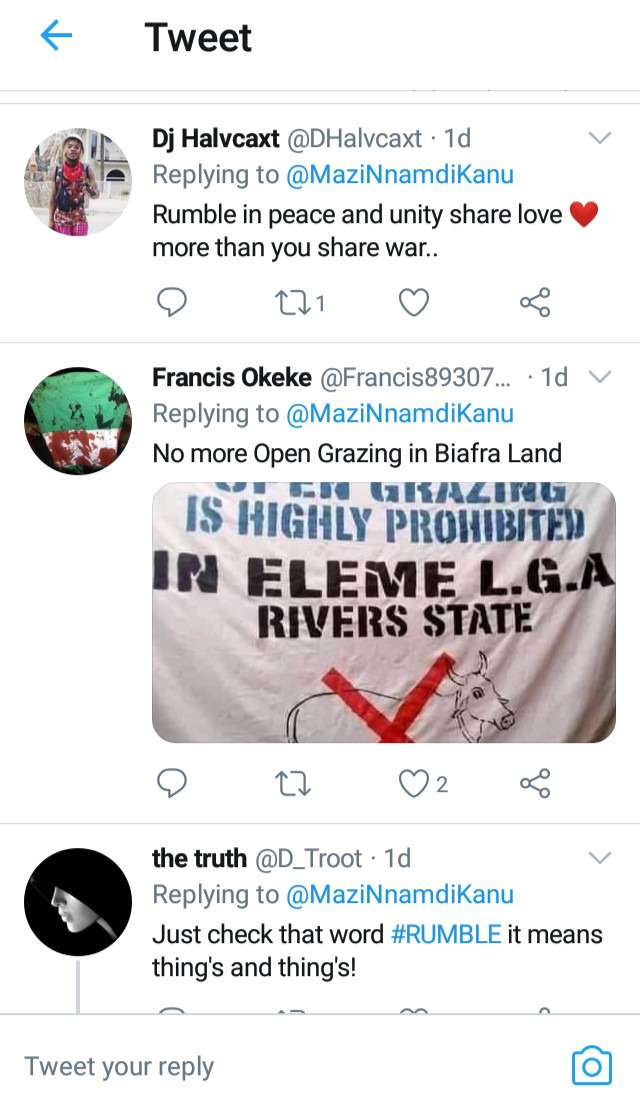 Do you think Nnamdi Kanu's threats to the retired Service chiefs is anything to worry about? It seems though that he is quite serious with his sayings, however some people thinks his love for war is uncalled for, what do you think?
Content created and supplied by: LegitFlix (via Opera News )