In May 2013, Chief Femi Fani-Kayode dumped the Peoples' Democratic Party (PDP) and joined the newly formed All Progressives Congress (APC), but one year later in April 2014, we would dump APC and return to PDP. After APC's victory in the 2015 General Elections, Fani-Kayode became the most vicious critic of the APC government in a rating released in January 2021.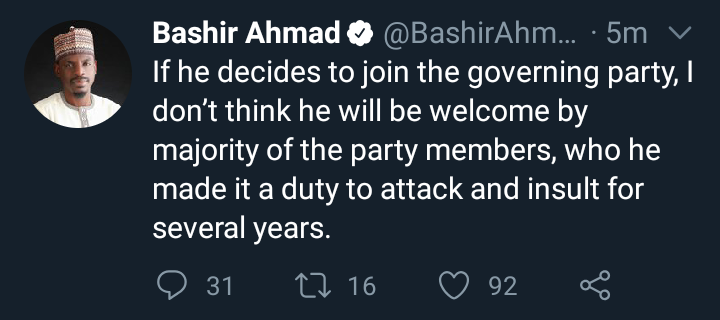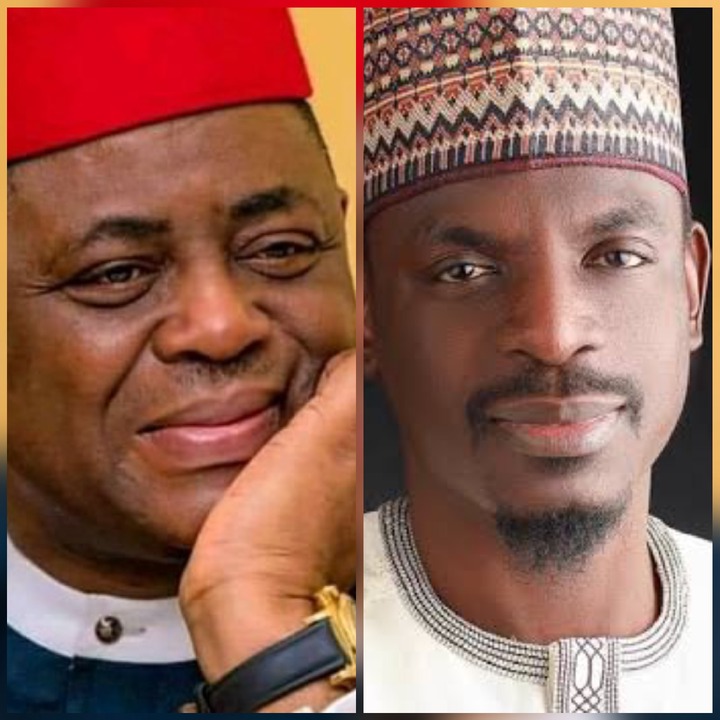 Femi Fani-Kayode and Bashir Ahmad (Images: @RealFFK/Twitter and Contents101)
Today, Monday 8th February 2021, Chief Femi Fani-Kayode released a couple of tweets and pictures of him and the governor of Kogi State Yahaya Bello, and with the Senator representing Kogi-West, Senator Smart Adeyemi. In both tweets, Fani-Kayode revealed had fruitful conversations with both APC politicians about how to move Nigeria forward. In one of the tweets, he referred to his engagement with them as "a case of politics without bitterness and of building bridges".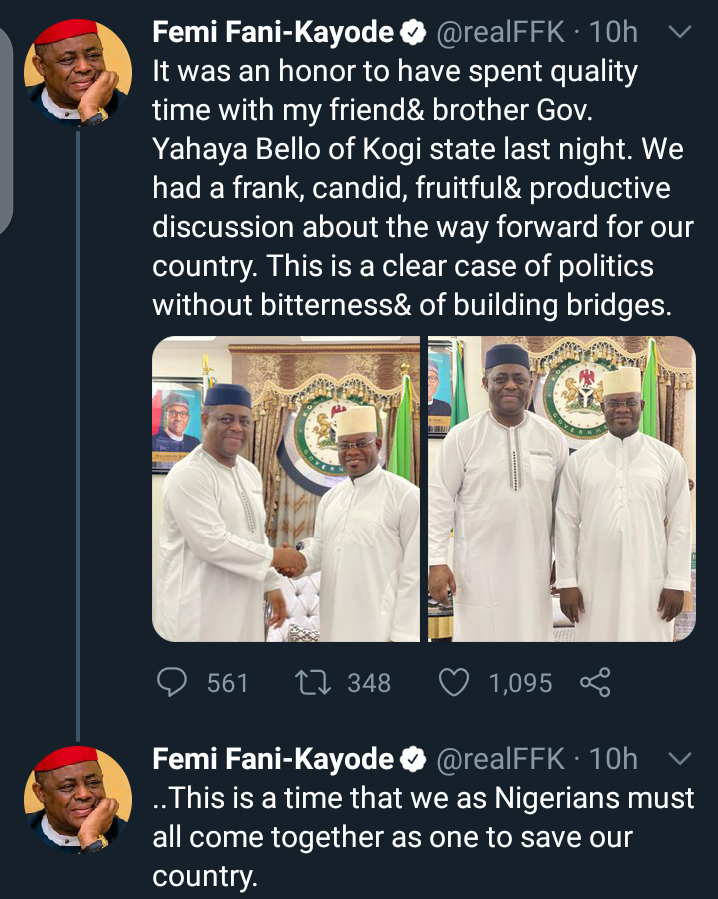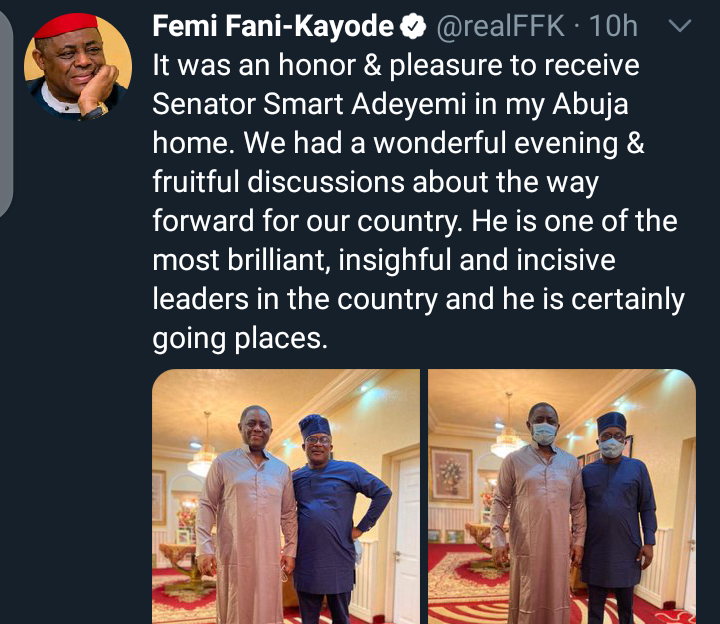 But many observers think that Chief Femi Fani-Kayode is planning to decamp from the PDP and join the APC. It is not surprising in Nigeria for politicians to switch political parties shamelessly, Fani-Kayode has done it before, why would he not do it again.
Without mentioning Fani-Kayode by name, the Personal Assistant to President Muhammadu Buhari on New Media Bashir Ahmad, said that even if he [FFK] decides to join the APC he doesn't think he will be welcome by majority of APC members " who he made it a duty to attack and insult for several years."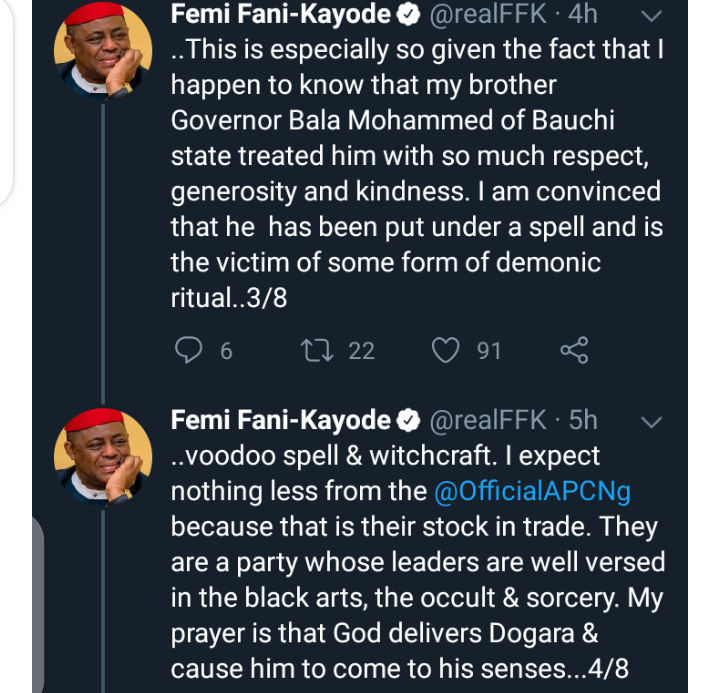 Last year when the former deputy speaker of the National House of Representative Yakubu Dogara decamped from the PDP and rejoined the APC which he leaves prior to the 2019 general elections, Fani-Fayode was venomous in his attack. He referred to APC as a party whose leaders are versed in black arts, the occult and sorcery. He has consistently attacked the APC government as incompetent, corrupt and with many unsavory labels.
This is is what Bashir Ahmad mean when he said majority of APC members will not welcome him into the party. But would FFK join the APC, are his meeting with Yahaya Bello and Smart Adeyemi steps toward him joining the APC, would the mouth-piece of opposition lick his vomit. Only time will tell, but Nigerians will not be surprised either.
Content created and supplied by: MbuyaziEmmanuel (via Opera News )