"Assassinations of big public figures looming in Nigeria this 2021" - Kemi Olunloyo
US-trained Pharmacist, Kemi Olunyolo has made a statement that is surely going to cause panic among our politicians and leaders as well.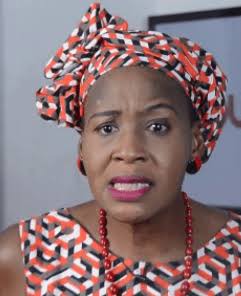 Kemi Olunyolo who recently retired from active journalism made a post on Twitter about the vision she is seeing for 2021.
In her post, she said that there will be assassinations of big public figures in Nigeria.
Kemi Olunyolo is not the type that gives prophecies or visions so for her to say something like this, it may not be a joke.
Kemi Olunloyo wrote this on her Twitter timeline and it reads below.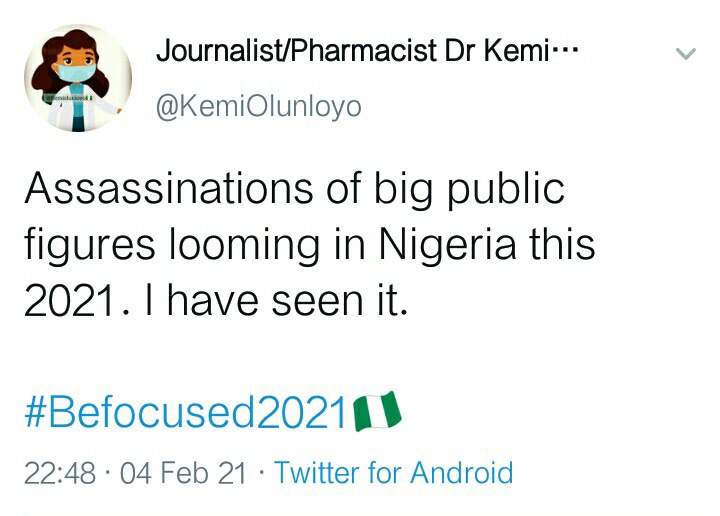 Let us pray against this and also hope it is not human assassinations. Maybe it is like assassination of character, the assassination of political will.
As citizens, we should never be tired of praying for our dear country.
Please say a word for Nigeria through the comment section and share this post.
Content created and supplied by: SupremeGistworld (via Opera News )