1) Buhari Quietly Approves Another Appointment.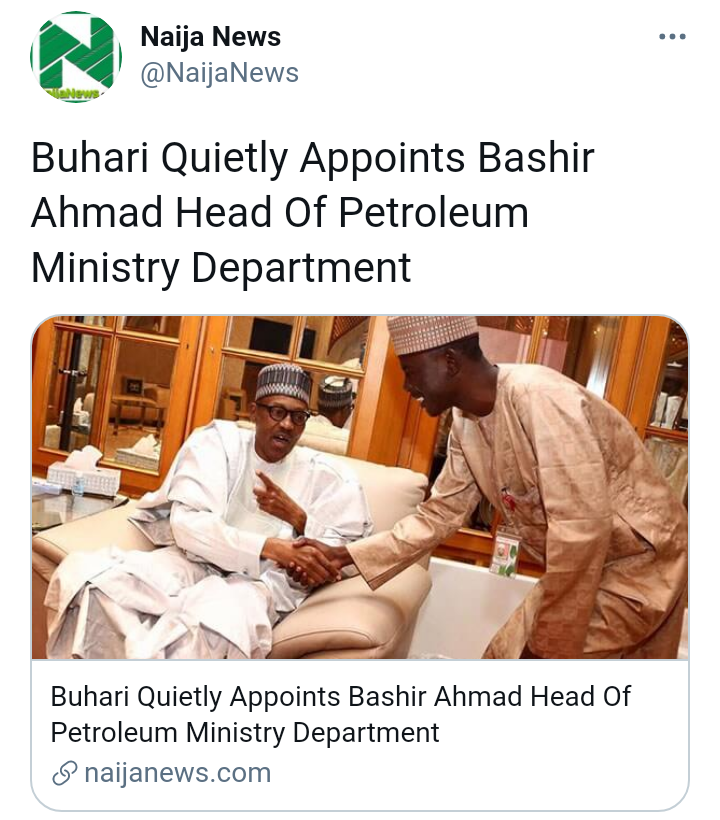 President Muhammadu Buhari has reportedly appointed his personal assistant on New Media, Bashir Ahmad, to supervise a top division at the Department of Petroleum Resources (DPR).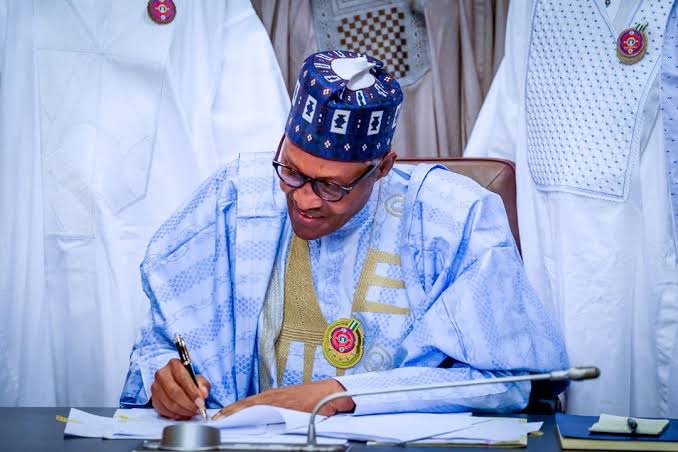 Ahmad, 29, recently hustled his way in as the head of the newly-established National Production Monitoring System (NPMS) of DPR – four officials at the presidency and DPR told PeoplesGazette.
Bandits Strikes Again, Kidnap 21 Passengers.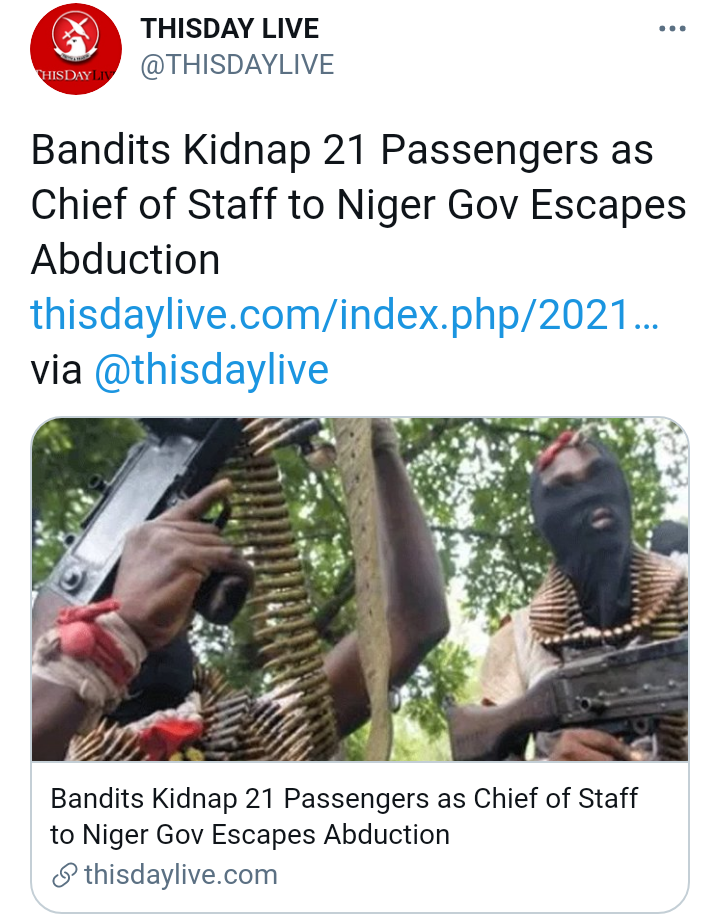 Not less than 21 passengers travelling in the Niger State Government-owned transport authority (NSTA) vehicle were yesterday abducted by suspected bandits in Kundu village near Zungeru in the Yakila District of Rafi Local Government Area of the state.
This is just as the Chief of Staff to the state Governor, Alhaji Abubakar Sani Bello, Alhaji Ibrahim Balarabe, who a few minutes before the bandits struck, passed through the village, and escaped being kidnapped.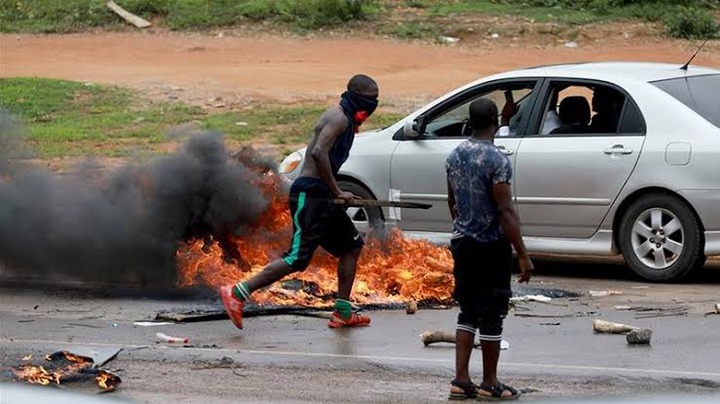 The District Head of Yakila, Alhaji Abdulhamid, was kidnapped over three months ago in the area, and has not been released by the bandits.
The incident, according to reports, occurred at about 3p.m. when the bandits laid ambush as the public transport vehicle ran into the blockade.
Another Popular Nigerian Dies.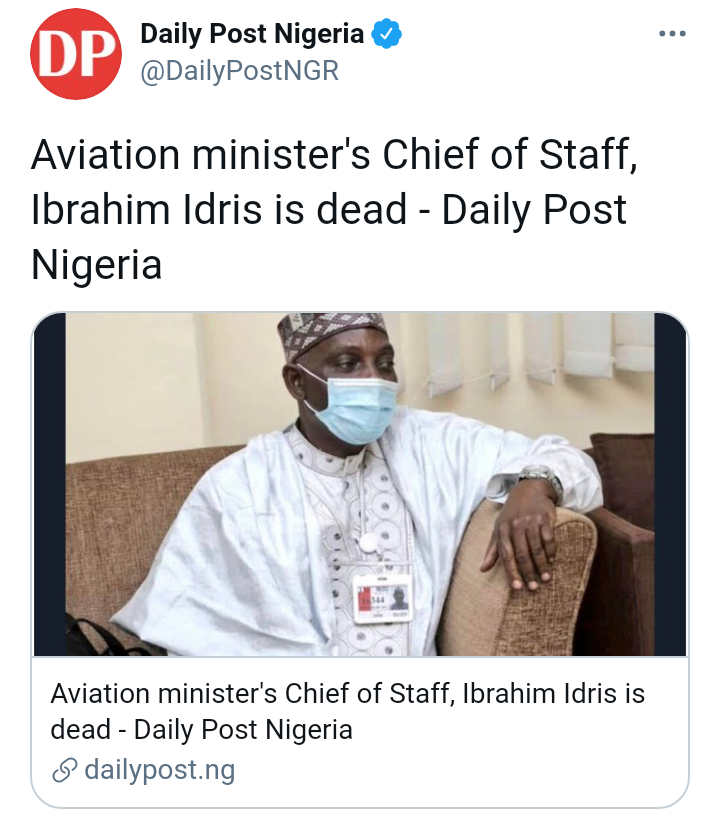 The Chief of Staff to the Minister of Aviation, Ibrahim Idris, is dead.
The Federal Ministry of Aviation confirmed that Idris passed away on Sunday night.
The ministry on its official Twitter page wrote, "With total submission to the will of Allah, we announce the death of Dr. Ibrahim Idris Chief of Staff to the Minister Hadi Sirika last night.
"A hardworking, godly and simple (man). May Allah forgive him and grant him the highest rank in Jannah."
Fayose Blows Hot, Calls Makinde His Son.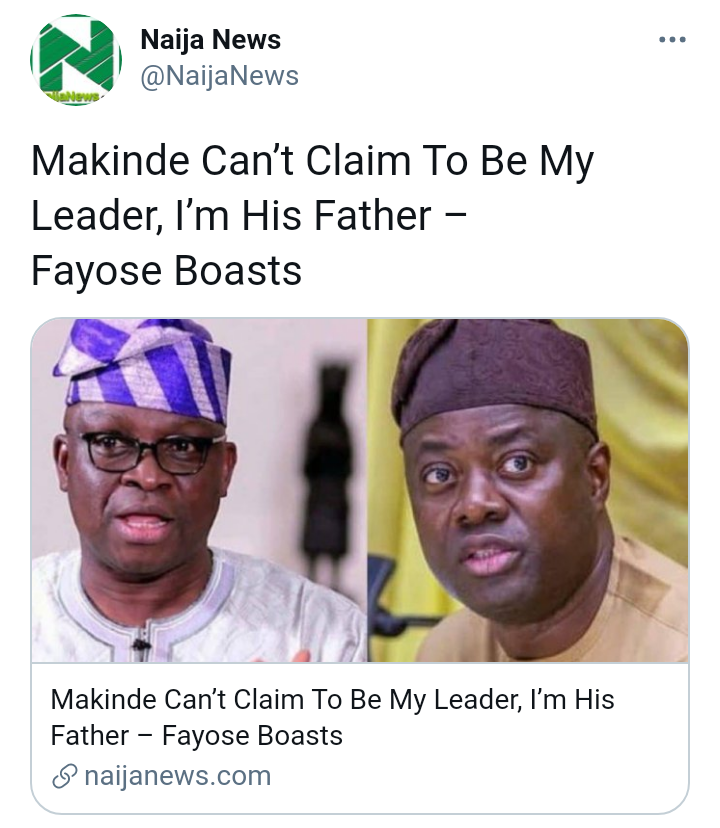 Former Ekiti State Governor, Ayodele Fayose has declared that it is wrong for Oyo State Governor, Seyi Makinde to be parading himself as his leader.
According to Fayose, he would always accord Makinde the honour bestowed upon him as a sitting governor but despite this, he remains a father figure to Makinde.
Fayose who spoke on Sunday during his appearance on Channels TV, Sunday Politics however noted that he is not in a leadership tussle with Makinde for the position of the leader in the Southwest Peoples Democratic Party (PDP).
Content created and supplied by: AkwaOnline (via Opera News )