A man has taken to his Twitter page to share his opinion on the ability of the Nigerian government to successfully run a refinery. His post about the issue has, however, caused controversies on Twitter.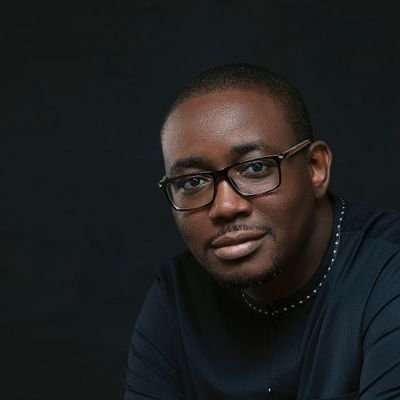 Olagoke said that one of the most complex facilities to run is the refinery. This he said because of his 13 years experience of working in refineries both home and abroad.
The man said that refineries are capital, technological, and management intensive operations with a very low margin. Being a precise Science, the Nigerian government cannot run one. This is due to the high rate of corruption in the system.
The man also lamented the reversal of the sale of the refineries. This he said has set the country backward by 20 years.
Some people reacted to the statement by comparing the Saudi Government who runs the world's largest oil-producing company. The company was said to have over 95,000 workers.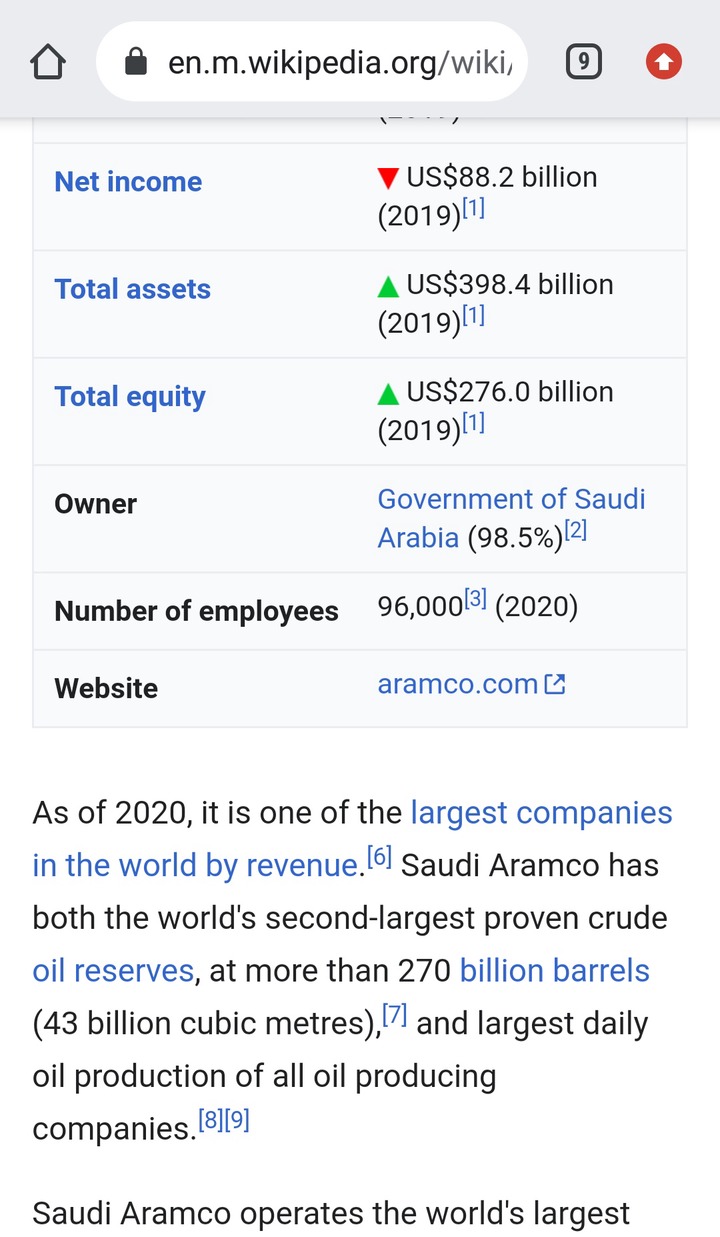 Some said that the reason why Saudi was doing great was because of how they handle corruption. If the Nigerian government will do what Saudi did in terms of corruption fighting, things would have been different.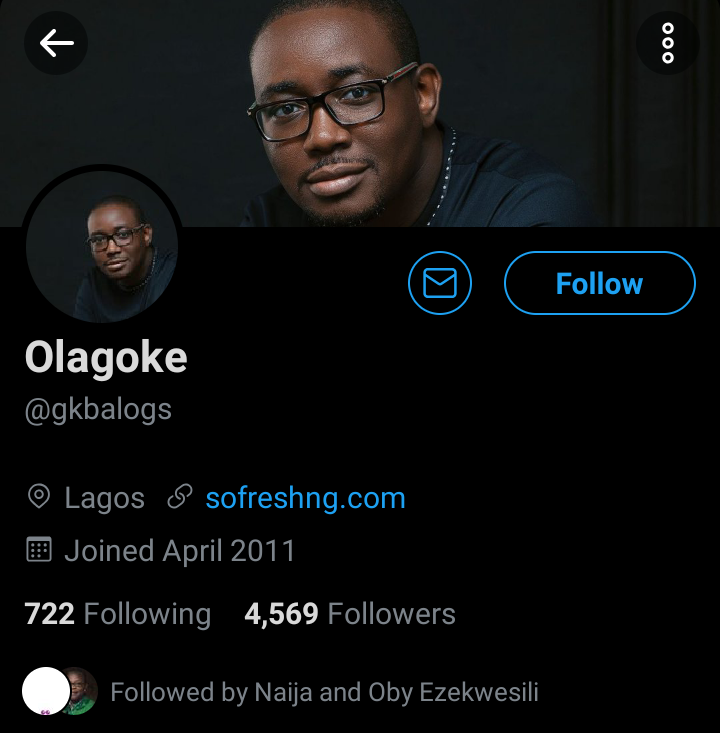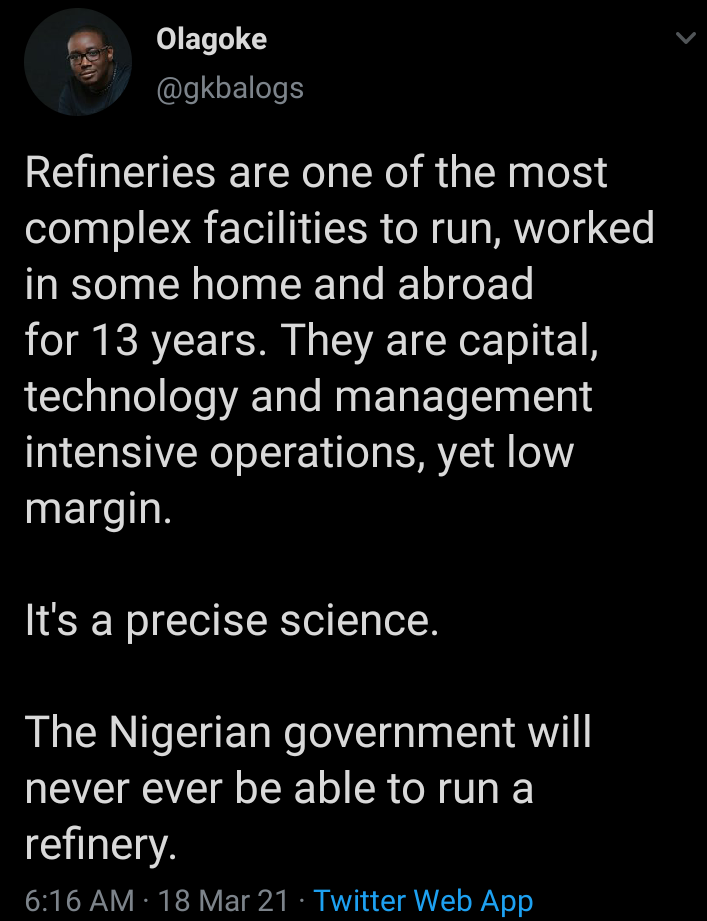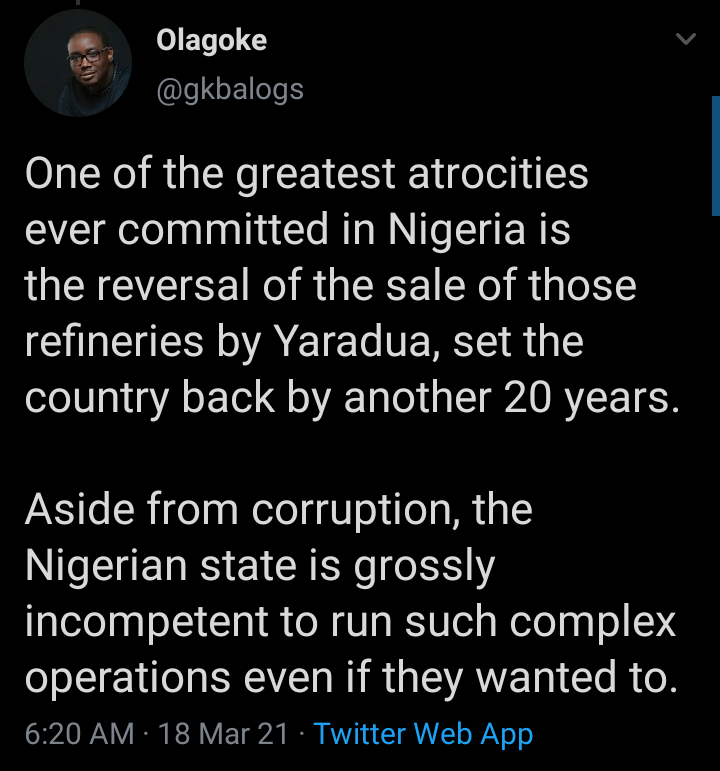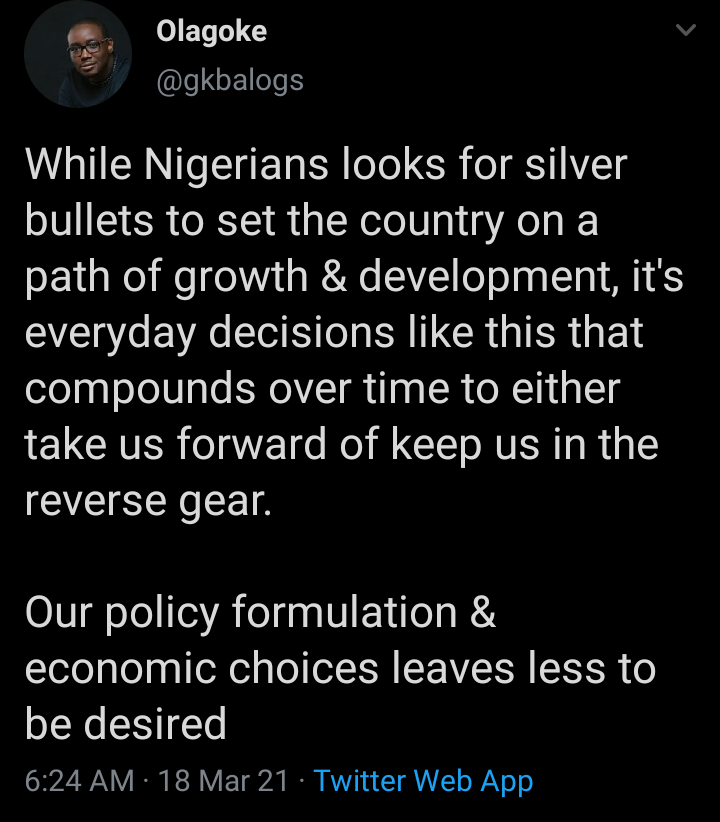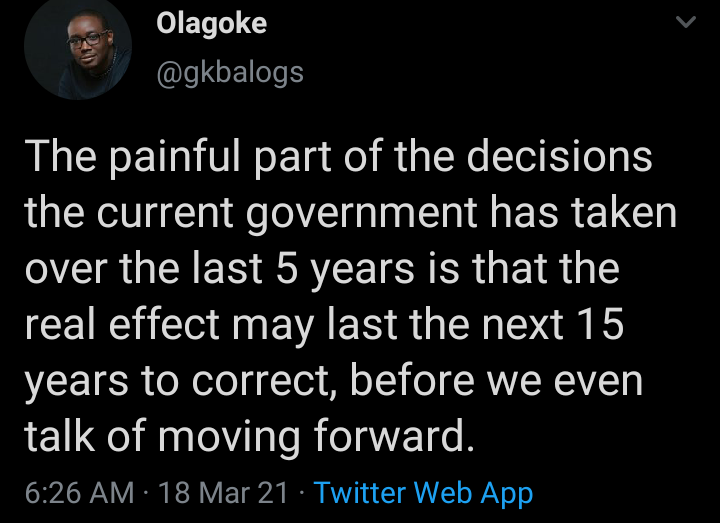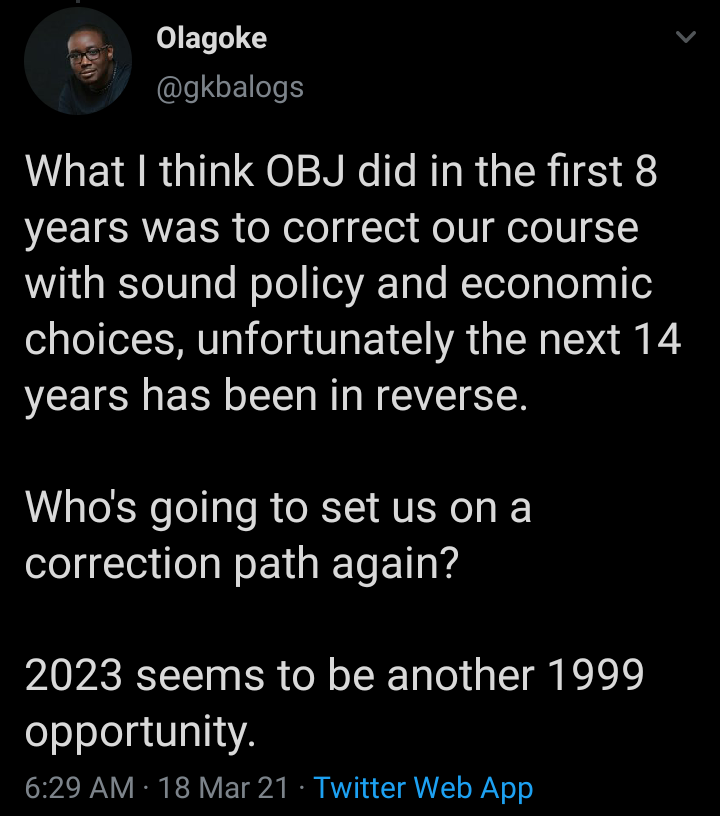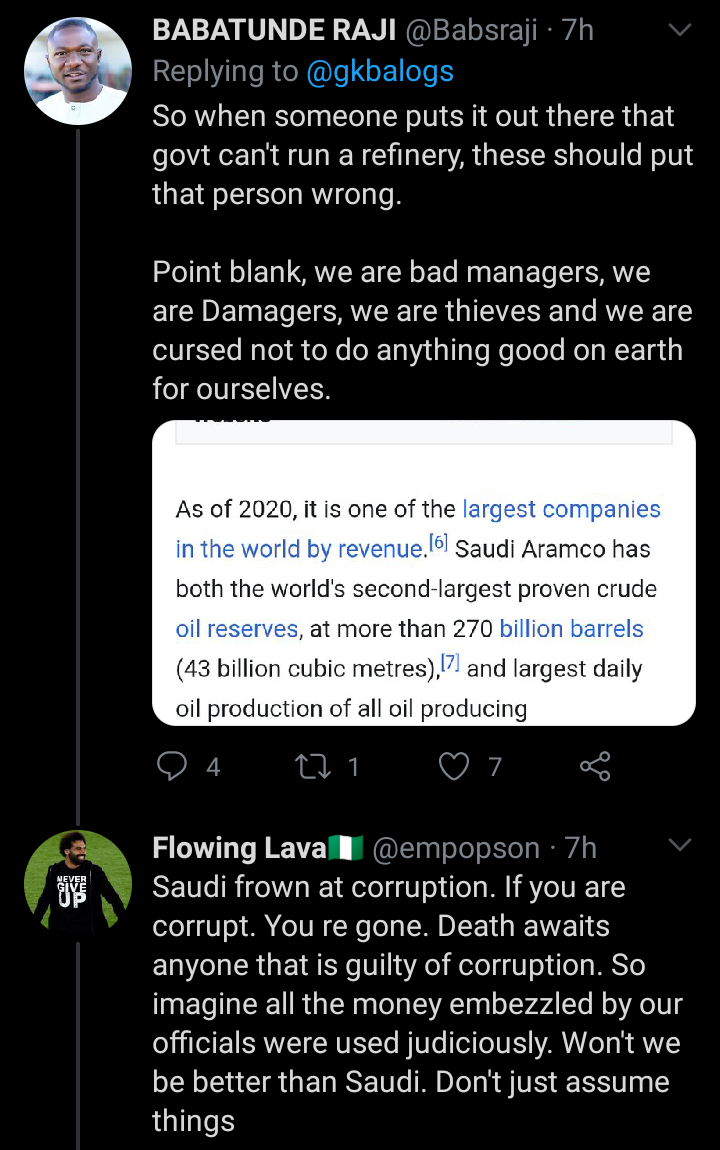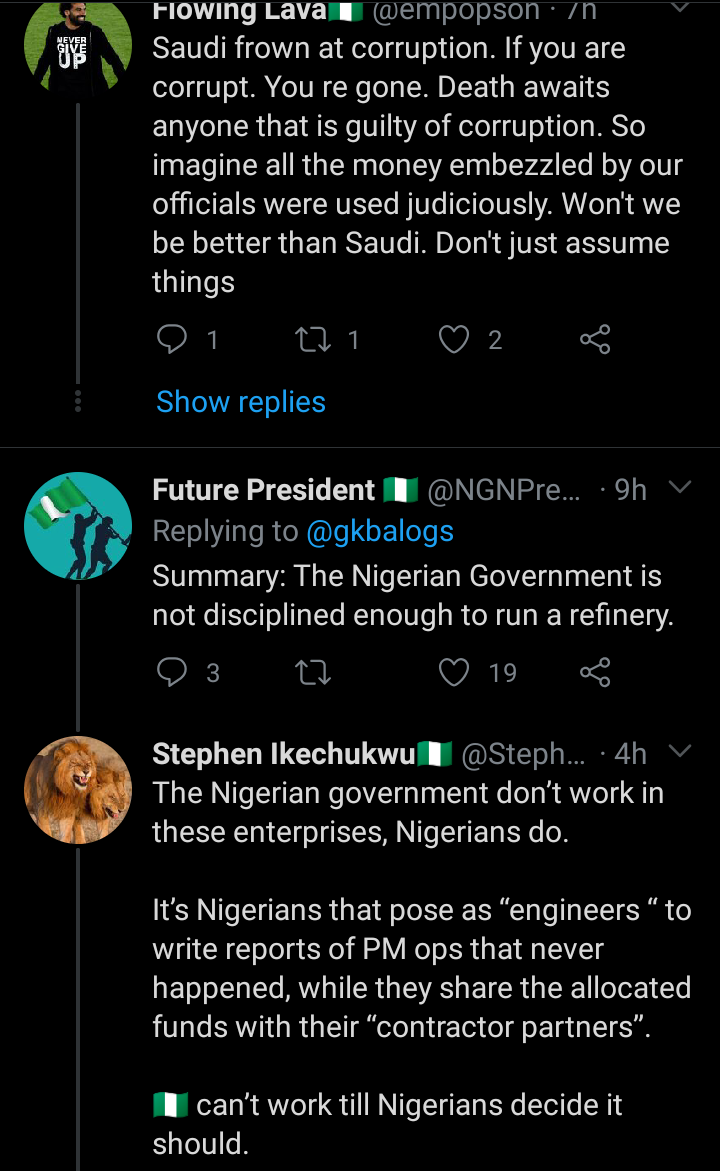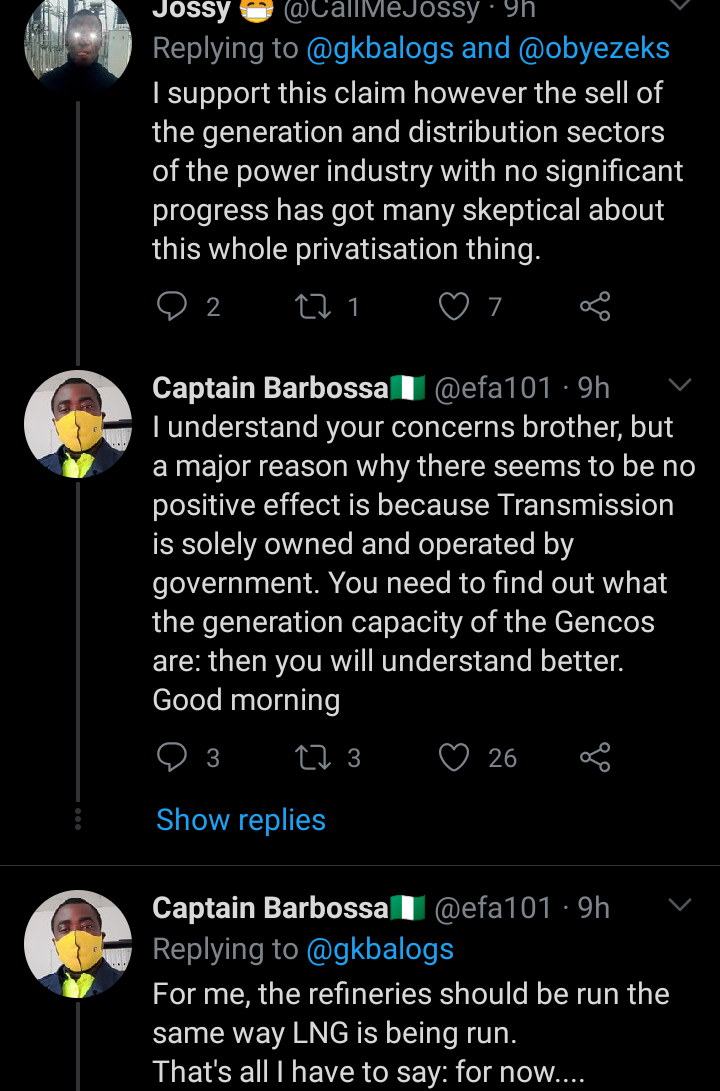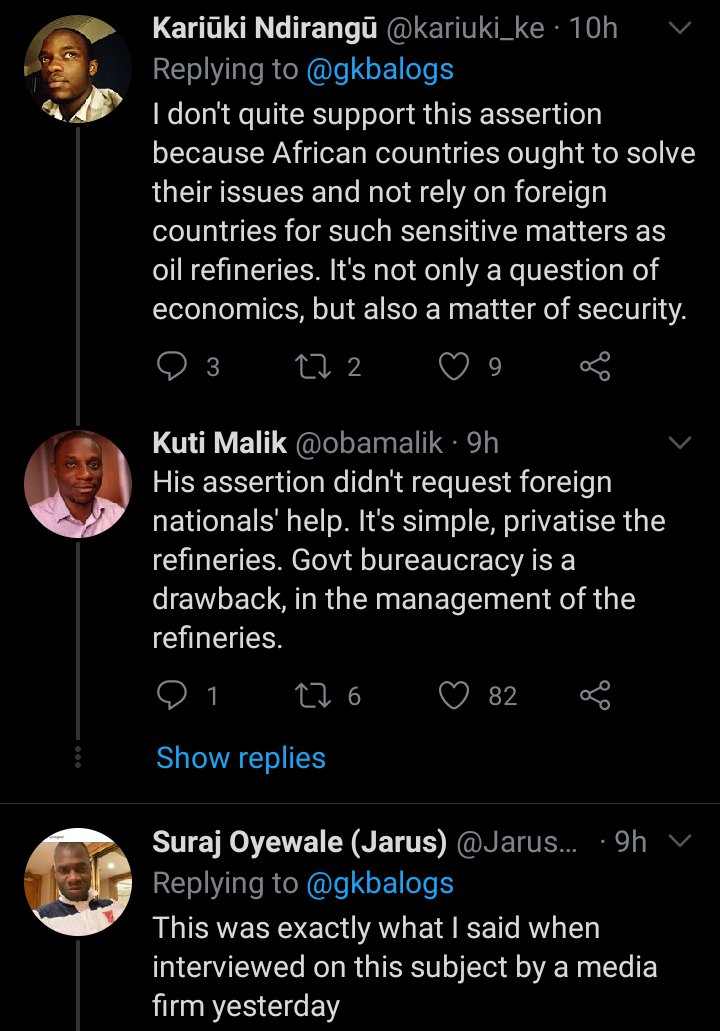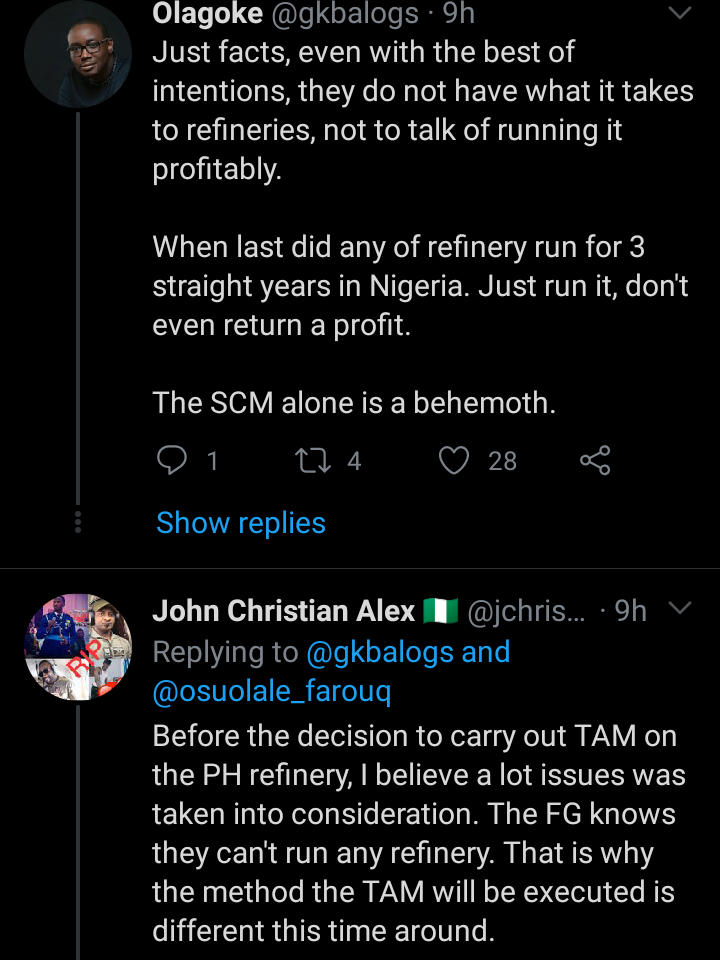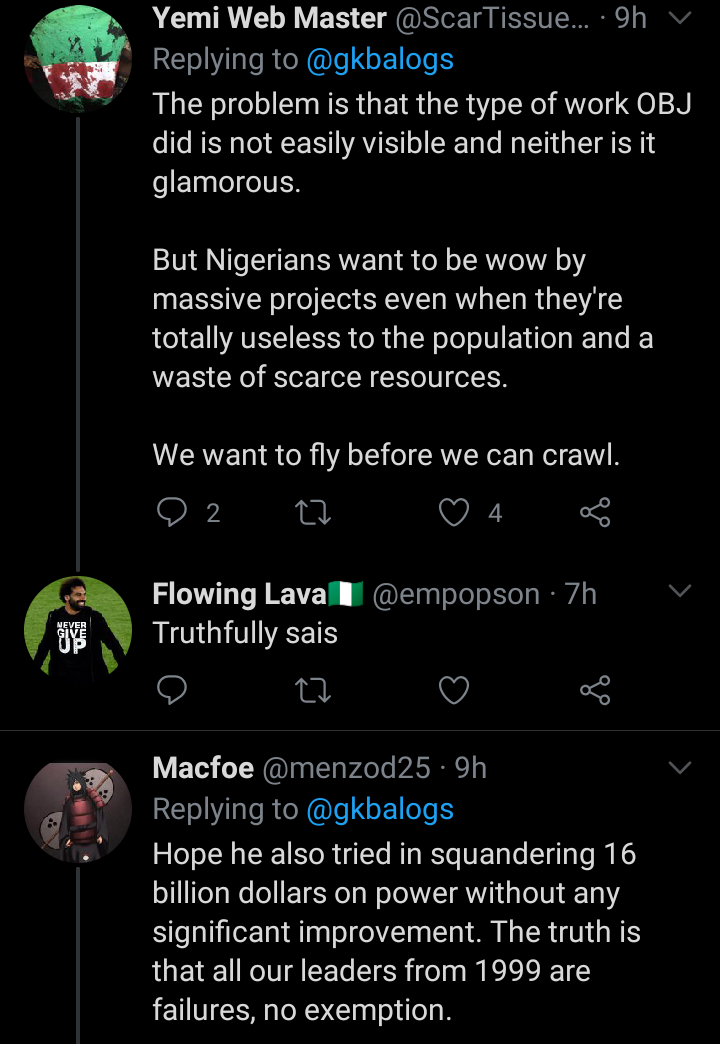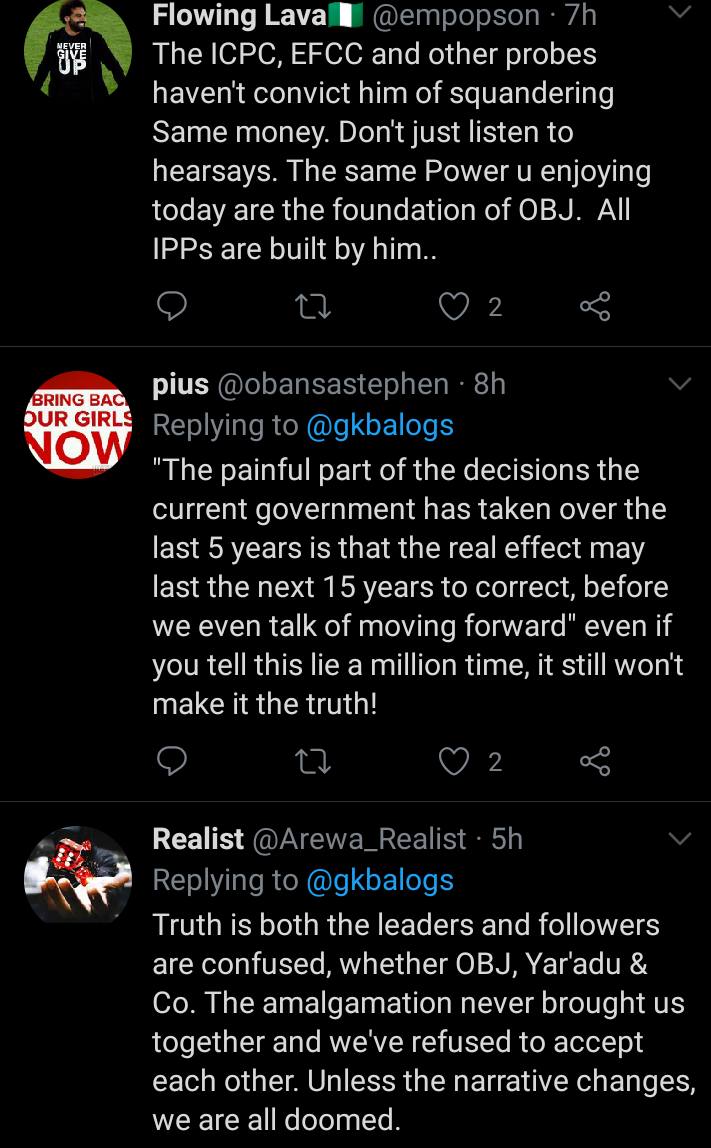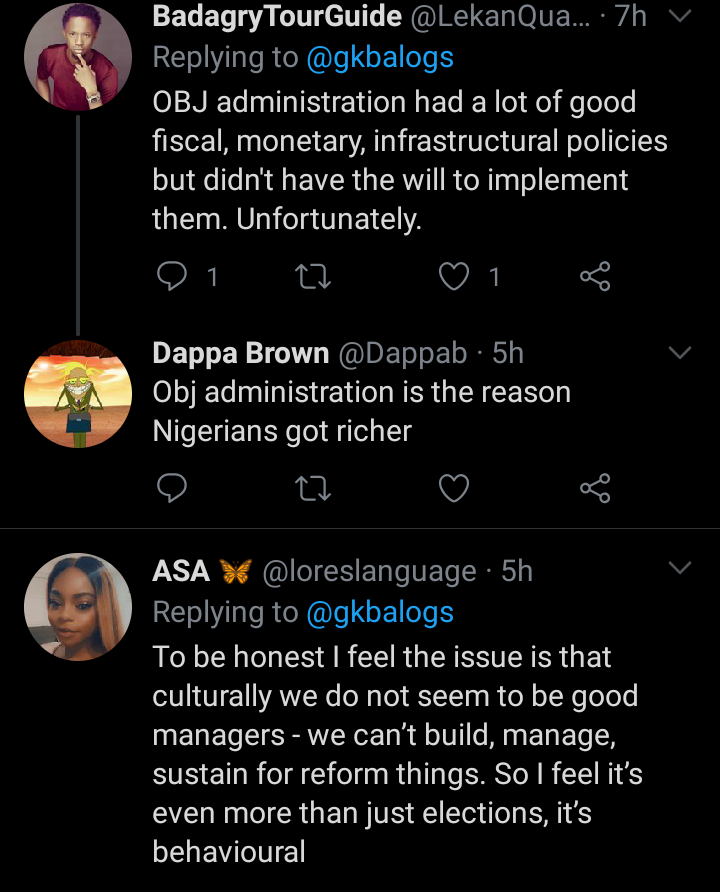 Content created and supplied by: Peroloza-news (via Opera News )