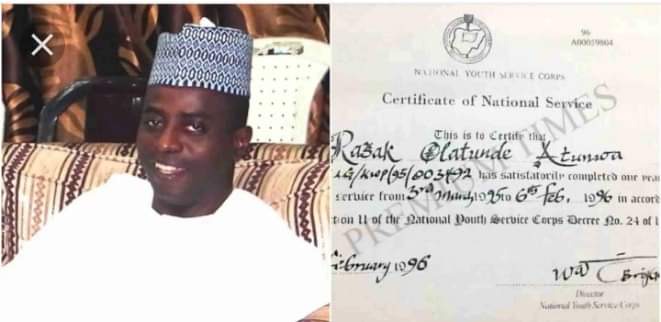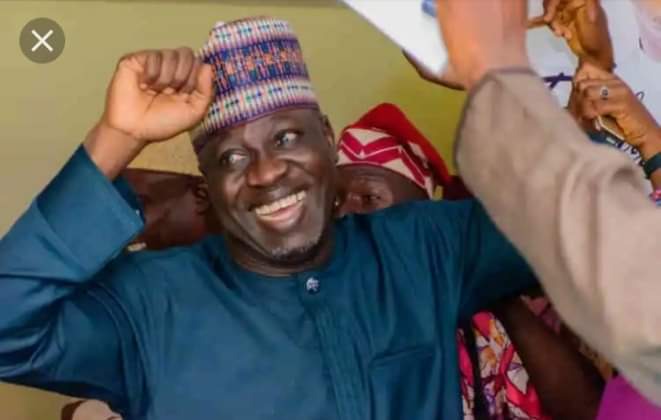 Kwara State House of Assembly recently approved the request of the Kwara State government to raise N35b bond to carry out certain developmental projects.
However, former speaker of Kwara State House of Assembly and defeated opposition governorship candidate, Hon Razaq Atunwa and former Minister of Youth, Mallam Bolaji Abdullahi are the two respected and prominent voices that had condemnd the move.
While Hon.Atunwa said he's putting anti graft agencies on notice, whatever that means, Mallam. Bolaji Abdullahi said the bond approach by government shows that Governor Abdulrahman Abdulrazaq's government is not a thinking one.
Although, i respect the opinion of both personalities, but i disagree with them.
Ordinarily, it was expected, with all due respect, that the thinking person, would have shown us the product of his thinking, by at least telling the public, a better approach the government could have taken to finance its developmental initiatives, but after reading through his epistle, nothing was mentioned as a better idea, other than what the hausa would describe as dogon turanci.
From history and antecedent of the current government since 2019, evidences show that, the government is not owing anyone, either workers or contractor and every project inherited, aswell as those newly embarked upon are being completed as at when due.
This shows that the government can be trusted to do with the bond, what it said it would do, which is to establish industries across various sectors and build trade, technology, tourism, agriculture and all sorts of economic infrastructures.
"Kwara requires huge investments in strategic infrastructure and revenue-generating vocations to widen the economic base of the state without resorting to undue taxation of the citizenry", a statement from Rafiu Ajakaye, Chief Press Secretary to the Kwara State governor reads.
Listing some of the projects to be executed, the statement reads:
"N13bn of Kwara bond sums would go into funding 37 (ongoing and new) roads of varying sizes across the three senatorial districts.
"The agricultural sector will gulp the second biggest investment at N7bn. The government plans to establish 'virtual farms' spanning thousands of hectares of land, supported with processing and packaging factories. The focus, according to the plan, is on cashew, soya bean, shea, and cocoa processing".
"A cumulative sum of N15bn will be spent on the education, health, entertainment, and creative sectors.
"A film factory will be built in the capital city Ilorin. A race to tap into the multimillion-dollar entertainment industry, the facility will offer production and post-production services for Nollywood and other West African movie industries. Primed to rival Lagos and Accra, the two major hubs for postproduction in the African subregion".
"Some funds will also go into completing the ongoing visual arts centre, with a space for gold-standard antiquities sourced from across the state, workshop studios for artists to practice, a space for exhibition of contemporary art, art shops, and a café".
Looking through the other proposed items tells us that these are indeed worthy projects that will not only enhance Kwara's development and business environment, but would also improve its human capital development.
To now imagine that two former aspirants to the office of Governor in the state, would describe the above futuristic plans as unthinking, without being able to present anything to the contrary, put a question mark on their understanding of 21st century governance.
Although, i understand that their position is largely motivated by politics, but sometimes, there's need to outgrow the pettiness usually associated with politics.
When i read the literary bombs thrown into the market square by Hon Atunwa, all i could do was to shake my head.
If you read him very carefully, you will observe that the bombs he threw sounded more like that of Boko Haram, which seek to terrorize the heart of the people rather than a voice of reason in the interest of the people.
Unfortunately, any action motivated by bitterness cannot produce reason.
The question therefore is that, what good can the Boko Haram bomb do to advance our quests for development other than bring stagnation and destruction, even to Boko Haram itself?
So, like Boko Haram, Hon Atunwa's bomb also couldn't serve any better purpose.
This is somebody who had served in government for 15 years in various capacities, and without any major achievement other than corruption and inpunity. The allegation levelled against him by Hon Ilyasu Ibrahim in 2012, while serving as Speaker of Kwara State House of Assembly is still fresh.
If there's anything I am thankful to Allah for, it is the fact that somebody like Atunwa didn't smell the Kwara government house because that would have amounted to a disaster of the greatest proportion.
And as if Hon Atunwa's salvo is not enough, Mallam Bolaji Abdullahi, whom many actually expected more from, turn out to be worse. The beginning of his statement gave so much hope until it ended without manifesting.
Fortunately or unfortunately, Mallam Abdullahi's piece didnt sound like that of Boko Haram's bomb, but more like the missile of their counterpart in the Niger Delta.
In other words and with all due respect, they are birds of the same feather, who lack justification in their disposition.
In retrospect, between 2009 to 2015, former Governor, Distinguish Senator Bukola Saraki and Dr. Abdulfatai Ahmed's government took a combined bond of N47billion.
In 2009, Dr. Saraki took N17b and in 2010, he took another N10b.
Although, the bond had a 5 years tenure of repayment, but by 2014, they were only able to pay back N10b, without succesful execution of most of the targeted projects.
How will they pay back the remaining debt? They dont know.
By 2015, Governor Ahmed took another N20b bond, some of which went into repayment of previous bond. You know, they use debt to pay debt.
The N17Billion bond taken by Dr. Saraki was supposed to be used in executing some projects, but most of the projects were either not executed, or abandoned half way. Only few was completed.
Projects such as Asa Dam Mixed Development, International Truck Plaza, Cement Factory, Commercial Agriculture Phase II, Water Project, International hotel and conference cente, Amusement Park and Land Acquisition compensation were never executed, even till this day.
Others like New Secretariat, Aviation College, Kwara State University etc were executed half way.
Does this not supposed to worry Hon Atunwa and Mallam Bolaji Abdullahi and help them ask the right questions from the present government instead of playing politics with governance?
As at August 2018, Economic and Financial Crimes Commission (EFCC) alleged that Dr Bukola Saraki and former governor, Abdulfatah Ahmed diverted a larger portion of the N17 billion bond for private use. Same with the N10b taken in 2010 and N20b taken in 2015.
It is therefore surprising that members of the past government, which perpetrated such act will be shooting bombs to a government, which has excellently governed the state since 2019, clearing inherited mess, building infrastructure and attempting to advance its good job by taking bond to create industries and enterprising opportunities in the state.
Let me conclude by saying that, we should not politicize governance. Politics can be for politicians, but governance is for all.
Additionally, it is understood, that the government of Abdulrahman Abdulrazaq had prepared a people's oriented budget, where most projects targeted with the bond are in direct response to people's demand during community budgetary engagement across the state, but nonetheless, anyone with genuine question should engage government constructively to advance the course of good governance and not reduce governance to politics.
Content created and supplied by: maliki08188 (via Opera News )