Rochas Okorocha, the immediate past Governor of Imo State has advised Hope Uzodinma, the incumbent Governor of the State to for consultation in order to to proffer lasting solutions to the rising insecurity challenges in the State.
Okorocha, who also doubles as the current Senator of Orlu Senatorial District of Imo State, made this known at Kuru, Jos South Local Government Area of Plateau State while on a condolence visit to a very close family friend.  
Okorocha described the security situation in Imo State and Nigeria at large as disturbing adding that out country is passing through a very difficult period in its history. 
He stated that he was able to keep Imo State peaceful throughout his eight years as a Governor despite the challenges posed by IPOB because he consulted widely with relevant stakeholders. 
Okorocha pointed out that weaknesses of Imo State Government which made the gunmen had access to the Police and Prison headquarters in the State. He was of the view that if Uzodinma had made use of the proper facilities he erected for the Police, the break in would have been futile. 
Importantly, Okorocha advised Uzodinma to face the challenge of leadership and come for consultation. He maintained that if Uzodinma had consulted him on how he was able to handle IPOB and other security breaches in the state, he would have willingly told him. 
He claimed that during his tenure, he collected more than 100 AK47 rifles from the youths who surrendered willingly adding that the agitators are mere children. 
Okorocha further said that poverty and injustice are two major contributing factors to the security challenges in the State and if they are not adequately taken care of, there would be no development.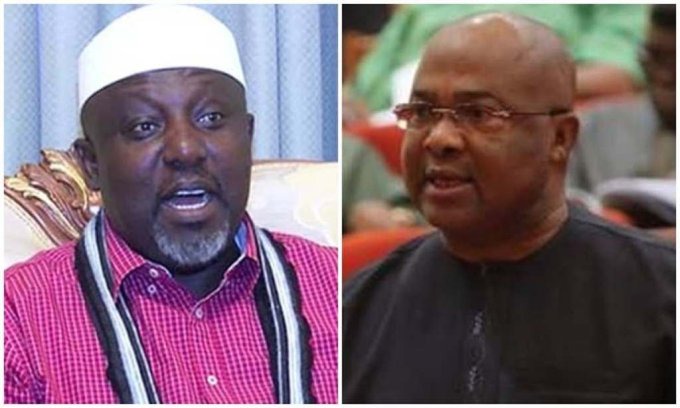 What is your take on what Okorocha told Uzodinma? Do you think that Okorocha would have arrested the insecurity situation in Imo State if he were still the Governor of the State? What do you think?
Source: Vanguard
Content created and supplied by: Chinachrisikenna (via Opera News )