The former special assistant to former president Goodluck Jonathan, Reno Omokri has again taken out his time to slam the Governor of Kaduna State, Mallam Nasir El-Rufai. Reno Omokri in recent days has become a strong critic of this present administration led by President Muhammadu Buhari, and the Governor of Kaduna State aswell.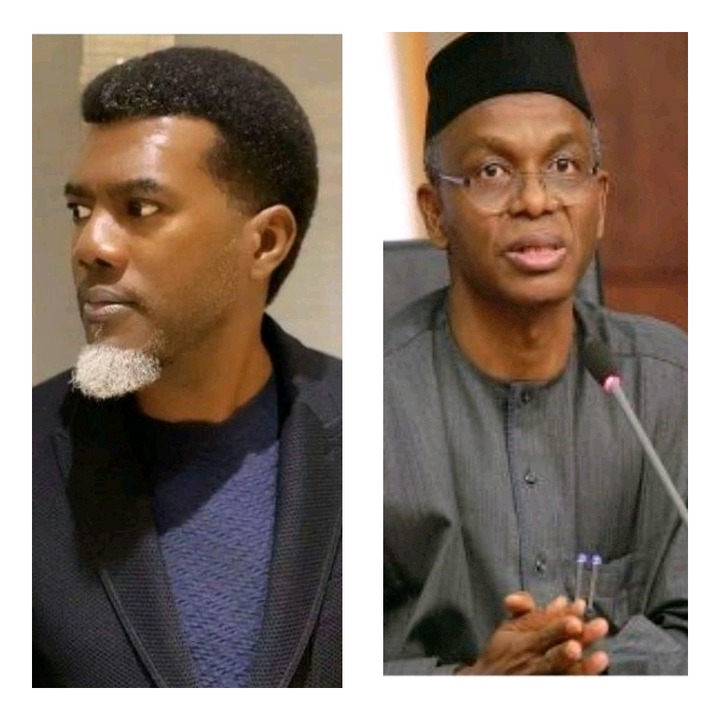 In a tweet he made this afternoon, he stated it clearly that the Kaduna State Governor, Mallam Nasir El-Rufai in 2017 admitted and boasted that he paid herdsmen, so that they will stop killings. But now, the same El-Rufai is blasting and blaming his fellow Northern Governors who allegedly paid herdsmen so that they will stop killings.
Reno Omokri went on and stated it clearly that all El-Rufai is doing this because of 2023. He made it clear that El-Rufai probably thinks or believes that southerners are foolish and have short memories and will vote for him for President.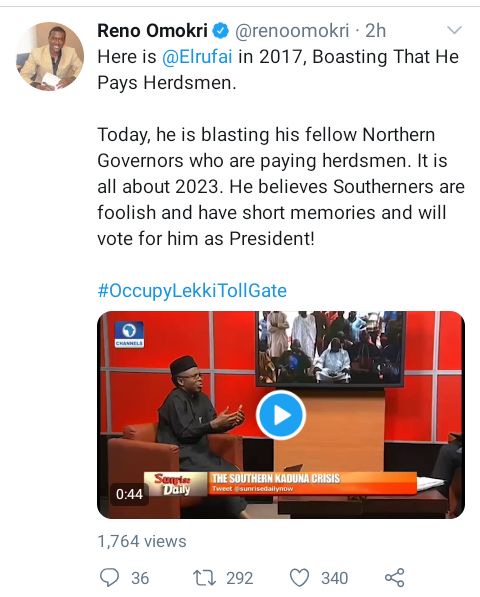 Just as 2023 is fast approaching, every politician will definitely step up their games so as to win people's mind and be able to win election. Lets just wait patiently till then, because it's only time will tell.
Content created and supplied by: SportsNews10 (via Opera News )