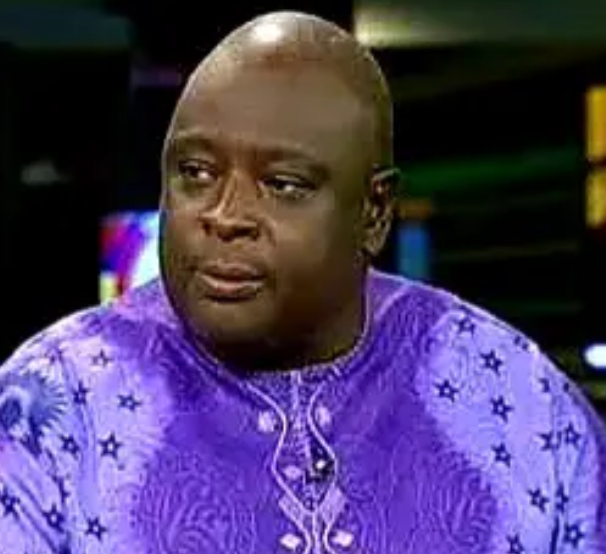 Popular Nigerian Journalist and commentator of Journalists Hang out on TVC, Babajide Otitoju took to his verified Facebook page to give update on the Nigerian Army and Boko Haram battle for Dikwa.
Checkout the screenshot: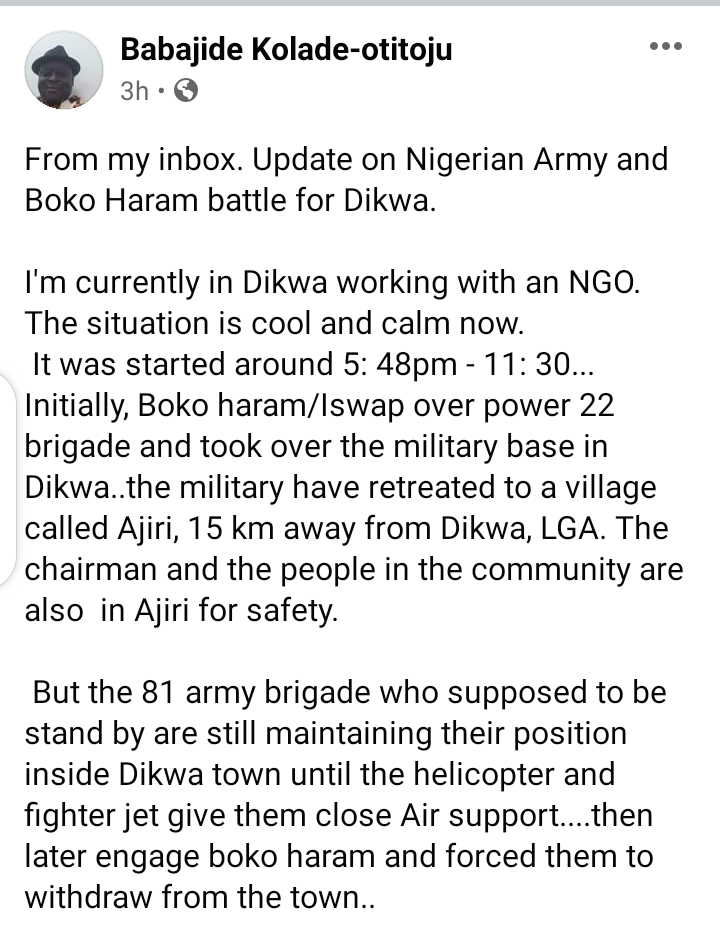 From my inbox. Update on Nigerian Army and Boko Haram battle for Dikwa.
I'm currently in Dikwa working with an NGO. The situation is cool and calm now.
 It was started around 5: 48pm - 11: 30... Initially, Boko haram/Iswap over power 22 brigade and took over the military base in Dikwa..the military have retreated to a village called Ajiri, 15 km away from Dikwa, LGA. The chairman and the people in the community are also in Ajiri for safety.
But the 81 army brigade who supposed to be stand by are still maintaining their position inside Dikwa town until the helicopter and fighter jet give them close Air support....then later engage boko haram and forced them to withdraw from the town..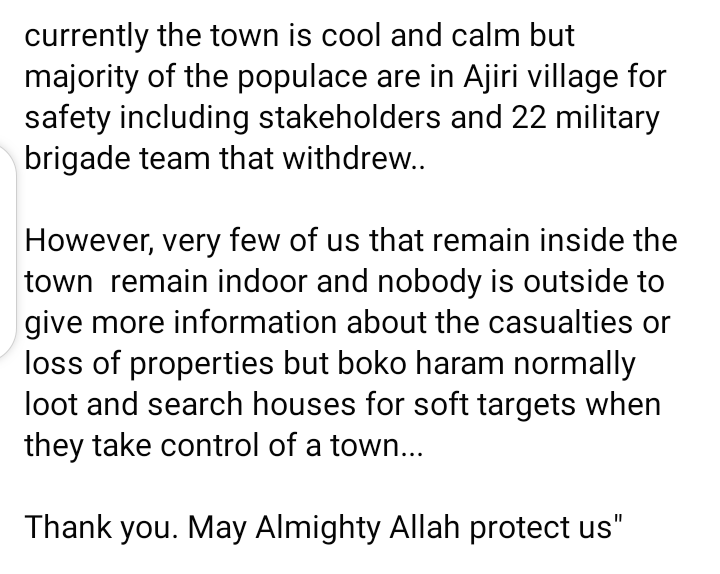 Currently the town is cool and calm but majority of the populace are in Ajiri village for safety including stakeholders and 22 military brigade team that withdrew.. 
However, very few of us that remain inside the town remain indoor and nobody is outside to give more information about the casualties or loss of properties but boko haram normally loot and search houses for soft targets when they take control of a town...
Thank you. May Almighty Allah protect us"
Content created and supplied by: PrincessAJ (via Opera News )