"What's Your Contribution to The Family?"- Hadiza El-Rufai Asked This Baby, Called Her "Lazy Youth"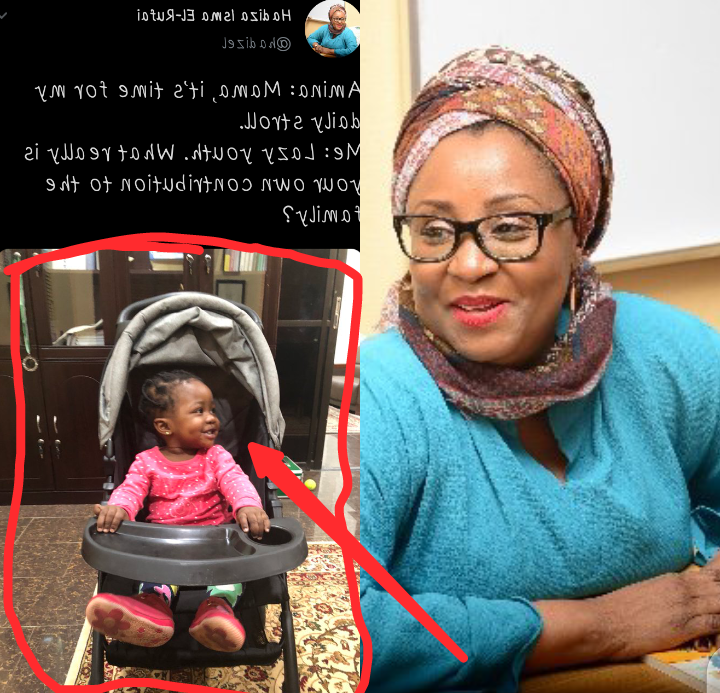 Speaking of Hadiza Isma El-Rufai, according to Wikipedia, she is a Nigerian writer, and wife to the current Governor of Kaduna State, Mallam Nasir El-Rufai. She was the founder of Yasmin Foundation, a non-profit literary Organisation.
She was born on 21st June, 1960 (age 60 years), in Kano
This noon Hadiza El-Rufai took to her Twitter handle to share her conversation with a baby.
She calmed that the baby told her it is time for their daily stroll and in return, she called the baby lazy youth. She then asked the baby what her contribution to the family is.
Below in screenshot is her tweet: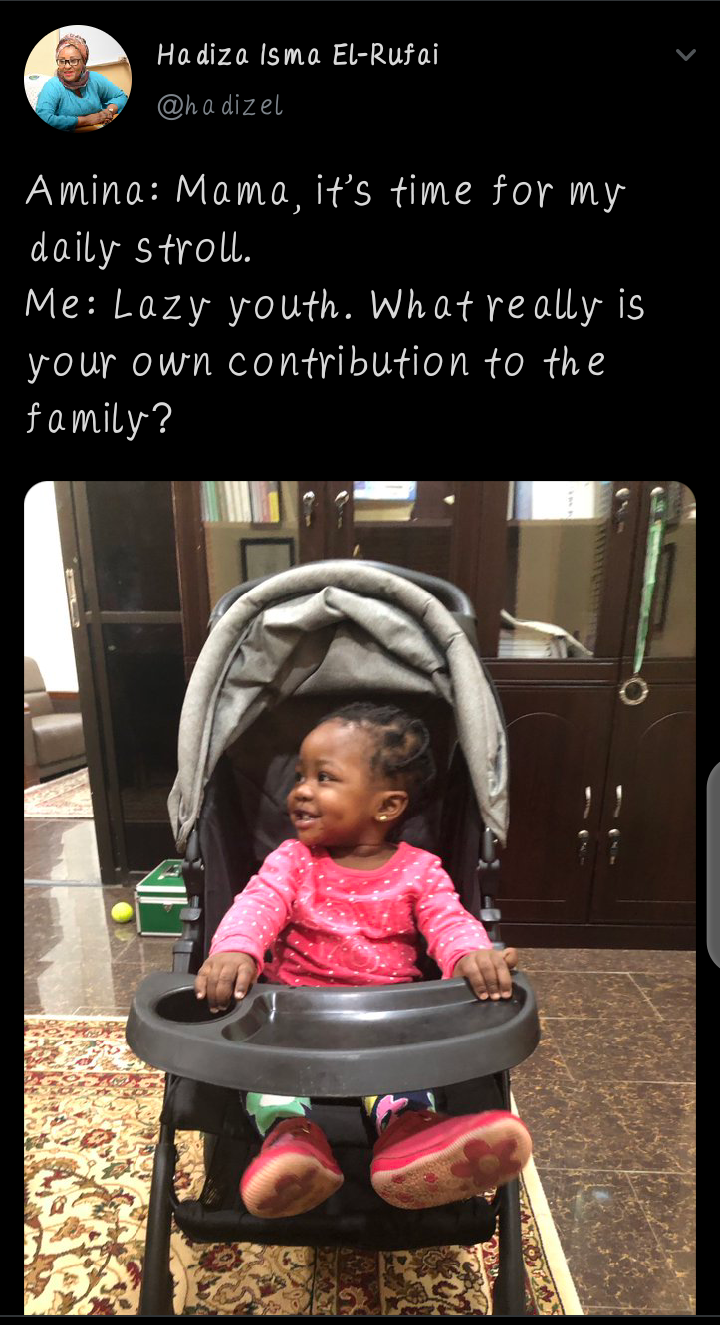 More so, below in screenshots and more are comments and reactions from Nigerians: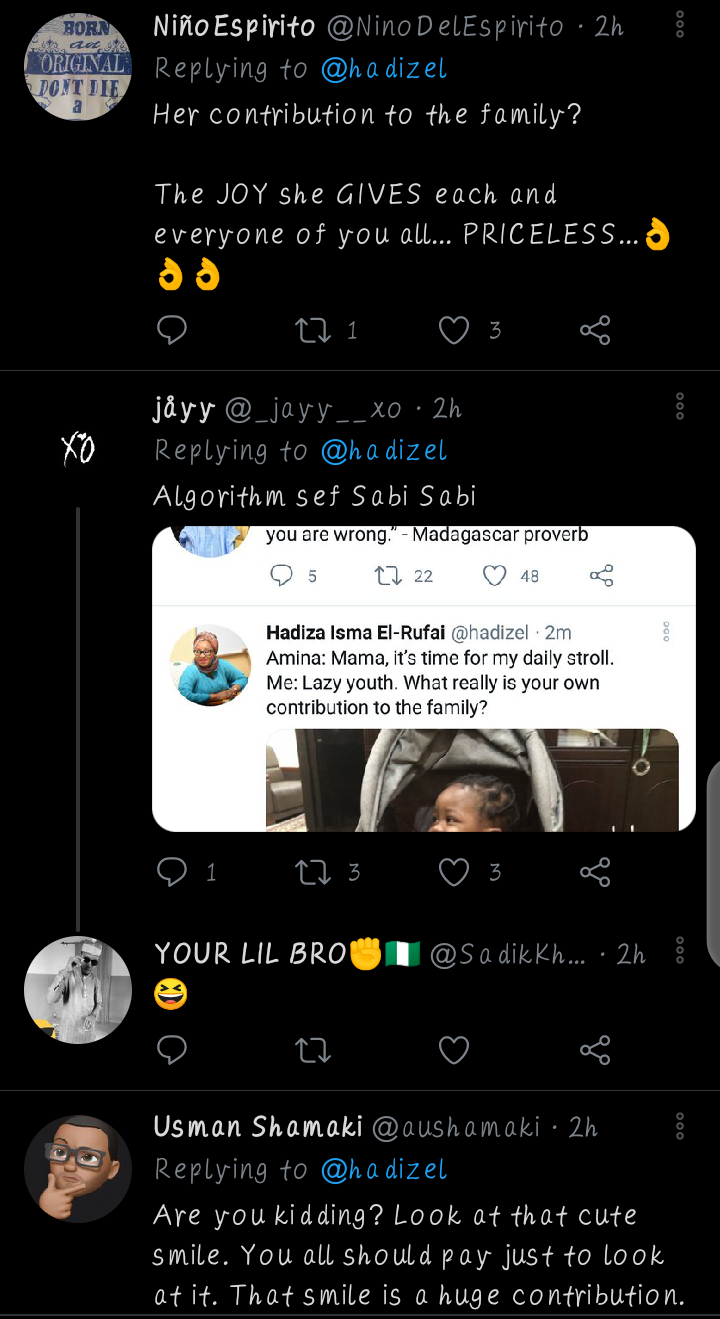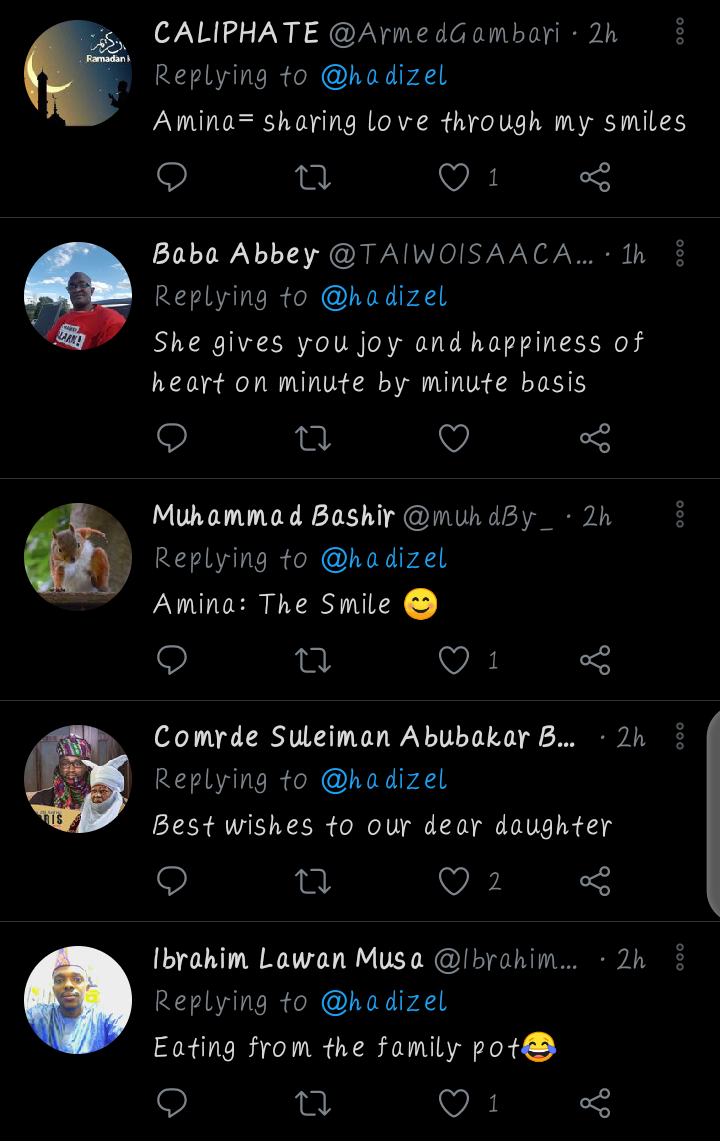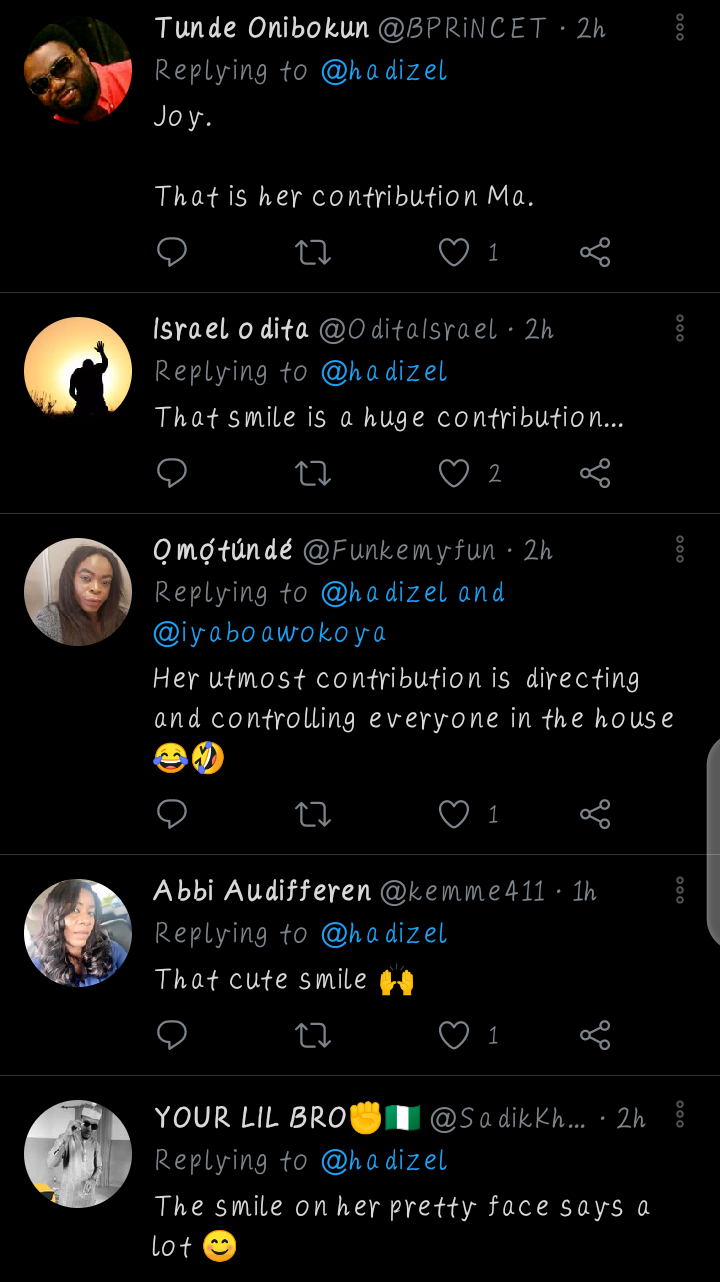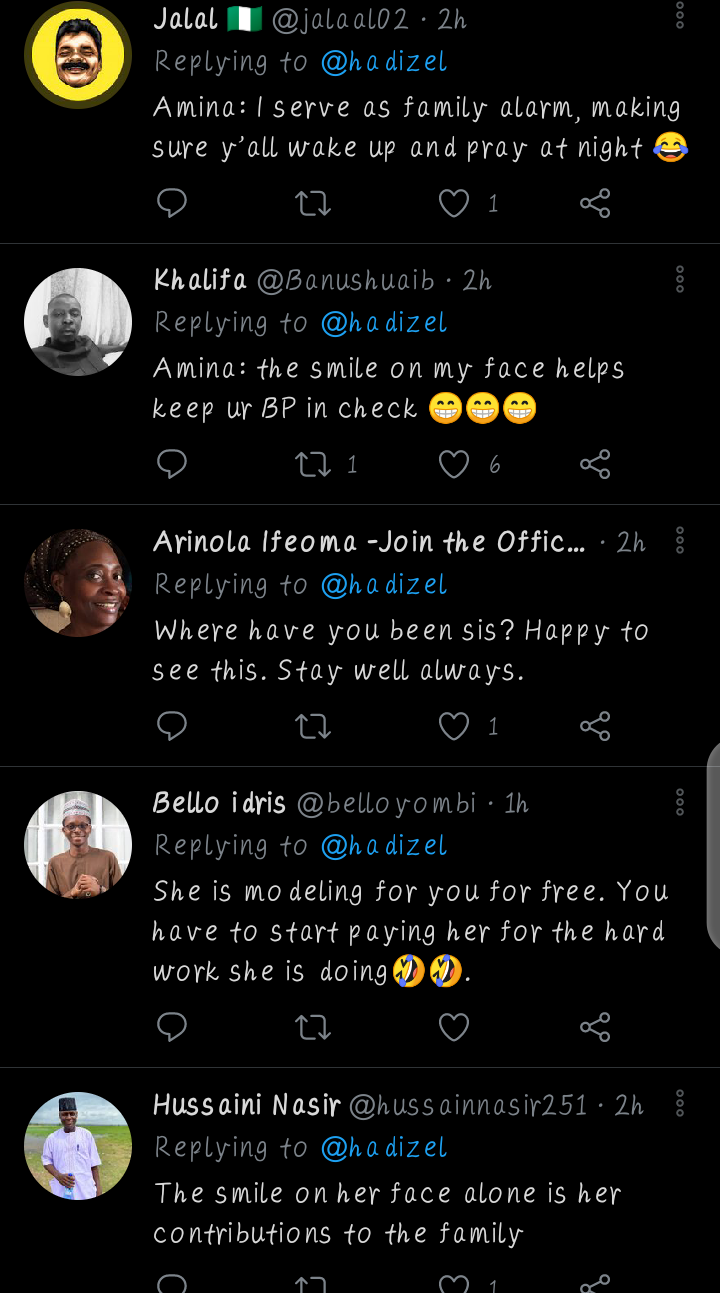 Having read it all, what do you think?
Do well to give your opinions, like, share and follow up for more information!
Content created and supplied by: HisGraceFoundme (via Opera News )