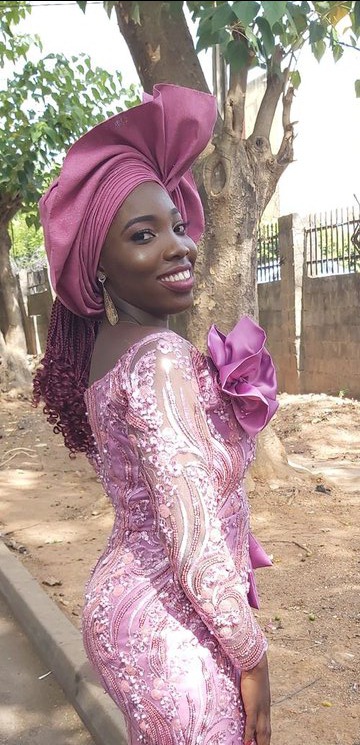 Lady took to Twitter to express her feeling as regards her unemployed status after finishing the compulsory National One year service in Nigeria.
In a tweet, she said life after NYSC is so depressing when you're jobless. She wishes to leave that phase of joblessness soonest.
She made this known when she tweeted; "post-NYSC is such a depressing moment especially when you're jobless and not doing well. I can't wait to leave this phase."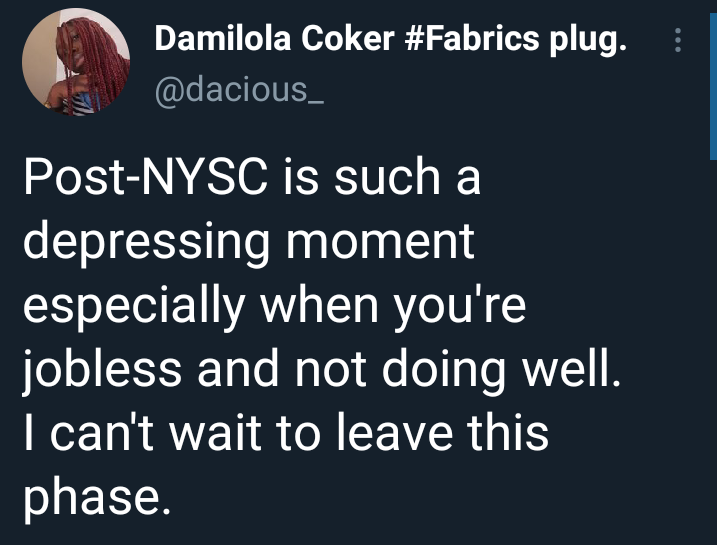 This post however raised several reactions from other Nigerians as one man on Twitter with handle @greenhillz said she should ensure to leave the house. Go to productive places, volunteer to work for free in any company. Learn a skill. He encouraged her not to sit down waiting for calls for interviews.
Another man with the name Chuwang Pam Barnabas also felt many corp members fail to plan for post-NYSC In his tweet he said; "Many corp members don't prepare for post-NYSC. I was a victim of it too. It's hard when the "allawee" is no longer coming. Be of good cheer."
See the screenshot of the comments below.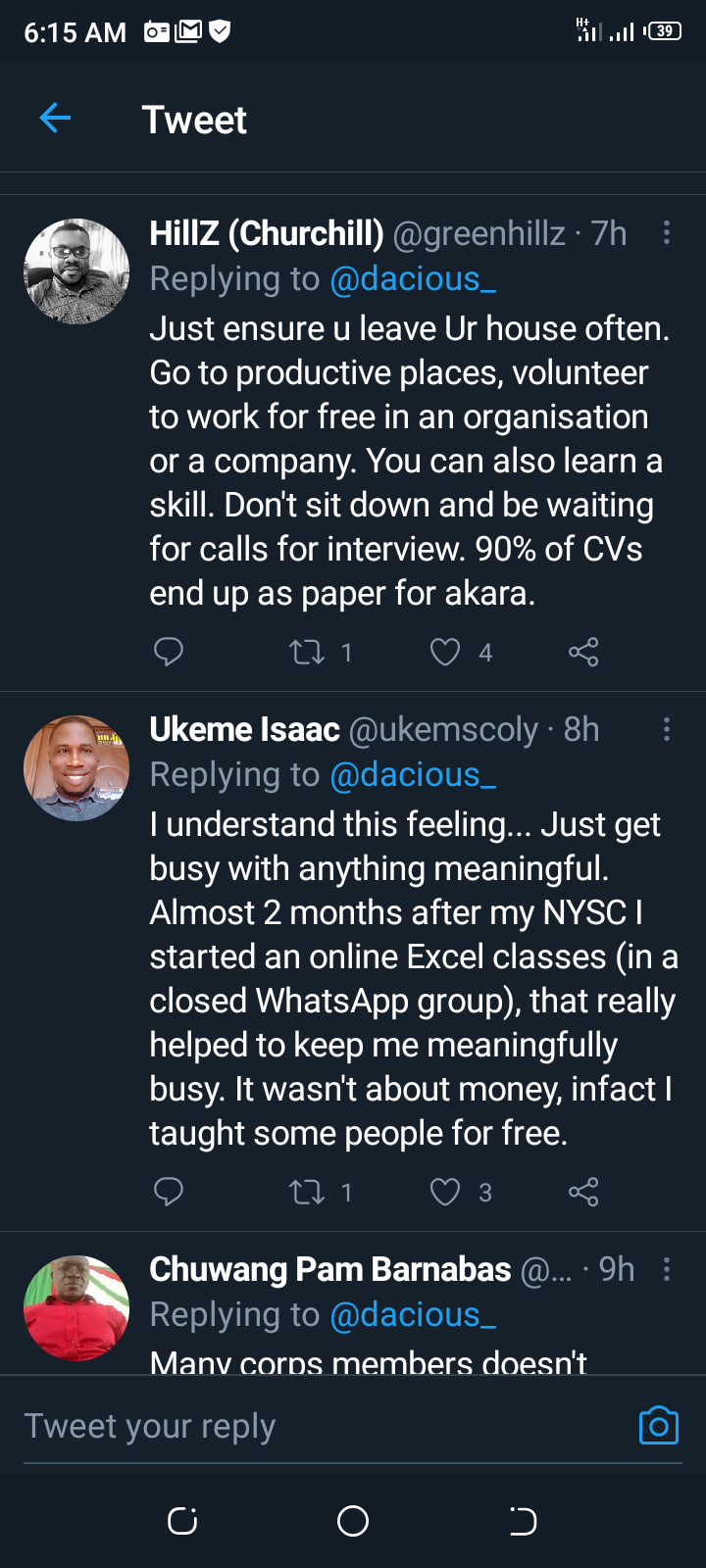 See more comments below.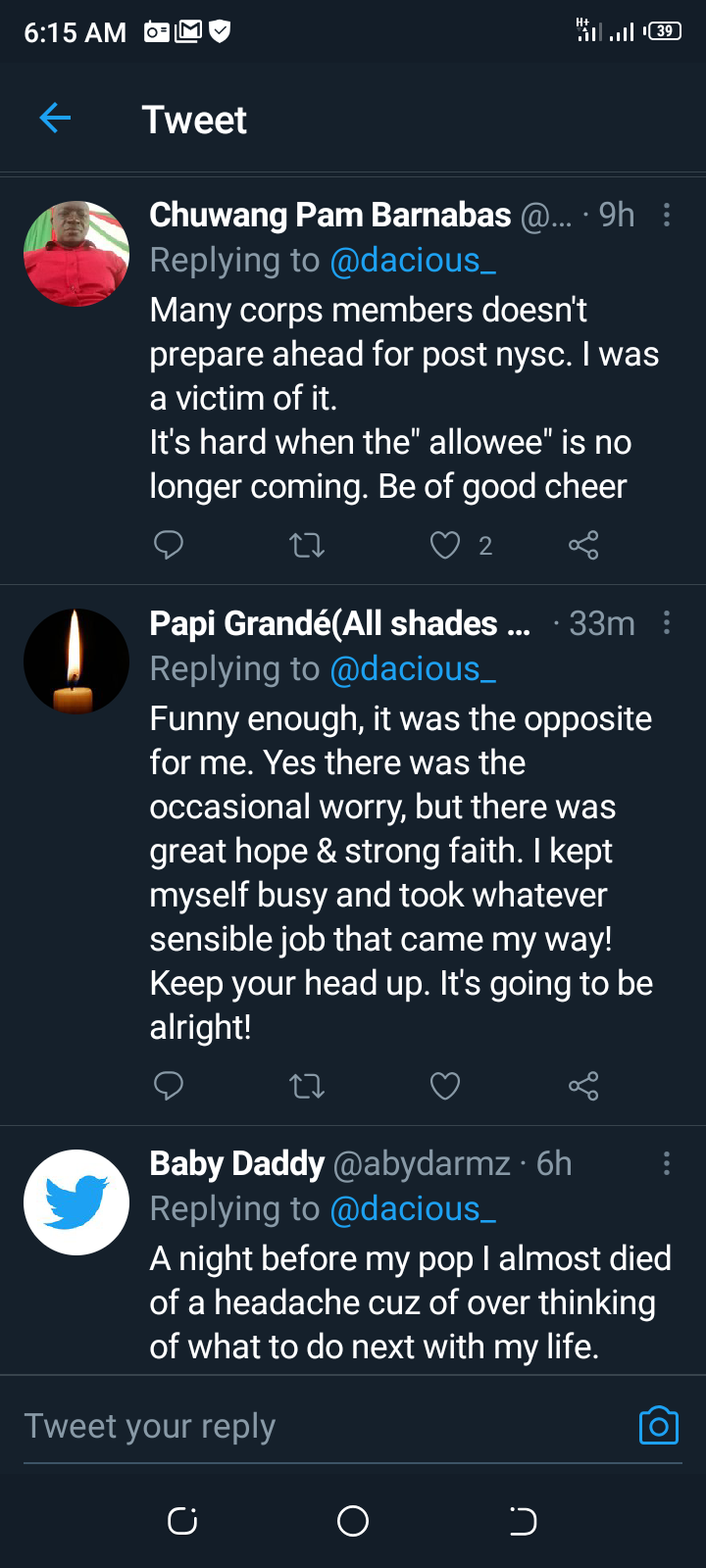 Content created and supplied by: Judeteefitness (via Opera News )