An angry lawyer by name Barr. Samuel has resisted an order by the special court in Cross River State to seal up the Globacom office at plot 77, Ndidem Usang Iso Road Calabar. He called the execution "A kangaroo execution".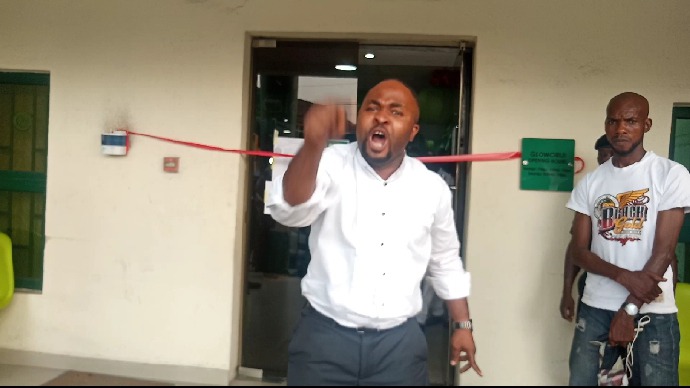 The Cross River State board of internal revenue sealed up the office of Globacom Nigeria Limited branch at Marian for non compliance to their policy.
This is following a court order from the special court of Cross River State.
The order is to restrain Globacom office from operating or continuing to operate in the office at plot 77, Ndidem Usang Iso Road Calabar, Cross River State without due approval/permit and necessary safety clearance pending the hearing and determination of the substantive suit.
The claimants/applicants shall file undertaking as to damages payable to defendants/respondents should it turn out at the end that these orders ought not to have been made.
While sealing the office at Marian, the lawyer attached to Globacom Nigeria Barr. Samuel resisted the orders and called the operation a kangaroo operation and that the judgement would not be executed rather he should be arrested.
He also added that the premises would not be sealed, that there is a stay of execution, they should rather take the matter to appeal court.
See the court order below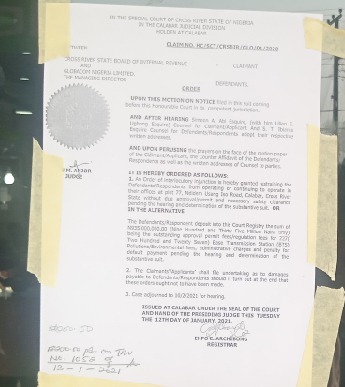 Content created and supplied by: TheBestNewz (via Opera News )