Reno Omokri is yet another critic of president Muhammadu Buhari who have vowed never to rest until the president finishes his two tenures of 8 years in 2023. The PDP staunch member have shown several times that, he will stop at nothing to drag the president into his daily activities on his social media handles.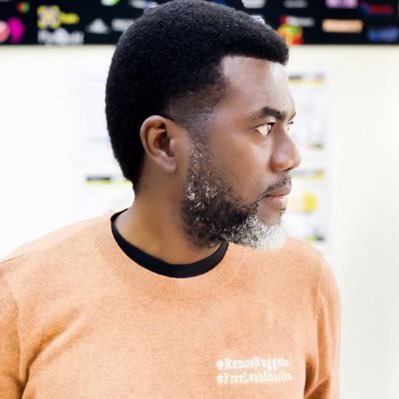 Be that as it is, the current trip of the president to London on the ground of routine medical check-up with his doctor has given the former aide to former president Goodluck Jonathan another opportunity to use his arsenal on the president.
Like some Nigerians, Reno who is not happy over the decision of the president who has already traveled to London to see a doctor that has been his personal physician even before he became the Nigeria president in 2015, has taken his own anger to a strange level.
On his Twitter handle a while ago, the politician urges Nigerians to join him at the Abuja House, the place where the president is believed to have lodged for the purpose of protest.
He told his followers on the page after given them the address to the location that, anyone of them who wish to come but did not have transport fare should take a loan and make the trip by tomorrow.
Reno who did not indicate where and the type of load to be taken for the trip, also failed to state whether people are to travel from Nigeria to the said location in London or only those who are in UK already.
Reno Omokri who sounds like someone who is already in London says in the tweet and I quote "get a loan and come there, I will refund your travel cost". See the tweet from the PDP right man below: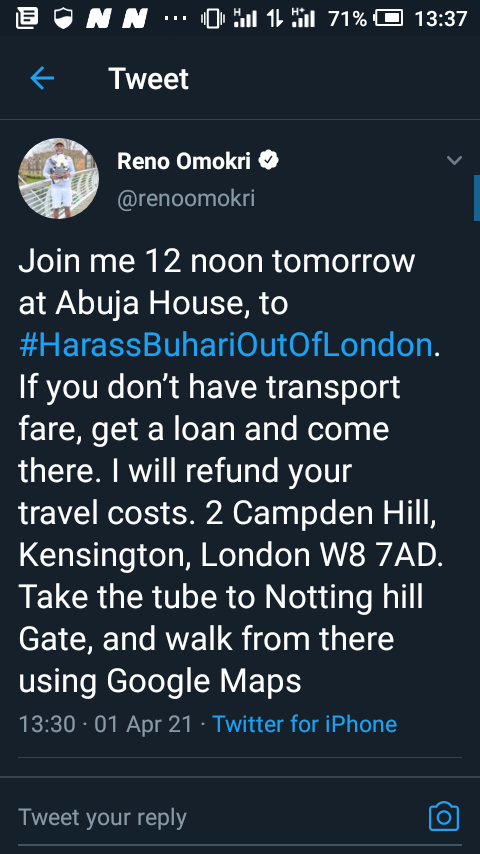 Yes, president Muhammadu Buhari ought to have done better in the health sector of Nigeria economy as he is doing in other areas. We are all blaming him and his government for that. However, Reno Omokri's decision to spend such a needles amount of money on fruitless effort while some Nigeria are at home here looking for money to eat is meaningless.
Such money should be used to help people in the country. We all have the right to seek for media services in any part of the world, and that include the president. Buhari has a personal doctor in London. Even if we have the best health facility in the country today, he will still go for someone that knows his body system from Adam.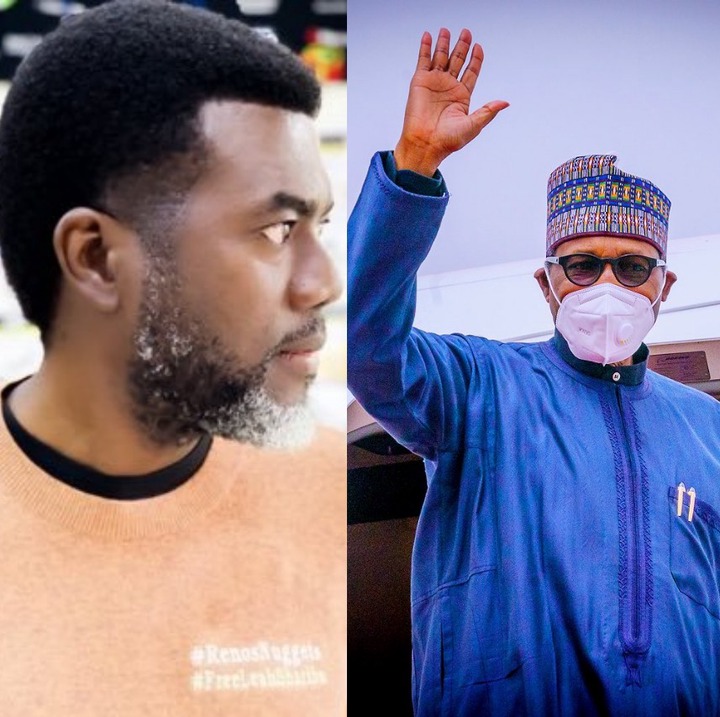 What do you think?
Content created and supplied by: QualityGist (via Opera News )