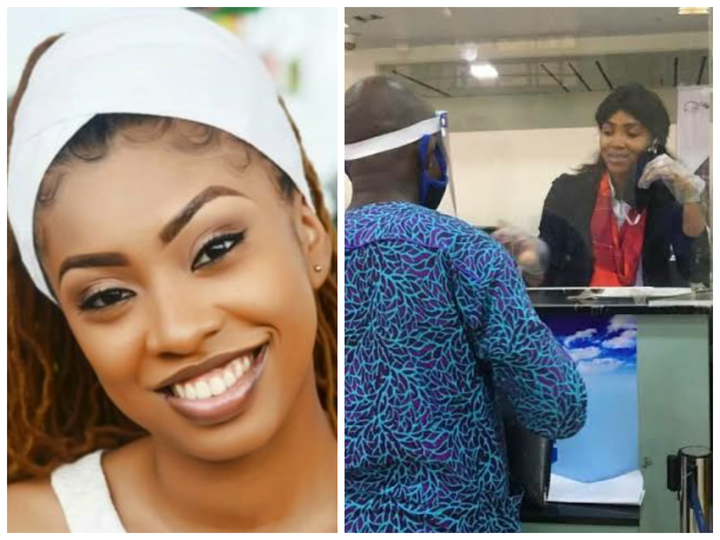 A lady who arrived Nigeria recently has called out officials of the Lagos airport at their unprofessional misconduct she noticed on her arrival.
She is identified as @Akindecassandra and she has listed 3 things she noticed from the officials that amazed her.
According to her, she was surprised at the unprofessional conducts of the airport officials and attendants.
It's a norm for officials to check temperature of new arrivals on their covid -19 status, but it was a different case in the Lagos airport, as she was the one who reminded the officials to even check her temperature.
Secondly, she was unimpressed as the officials kept asking her for gifts or cash.
They kept saying;
" Sister what did you bring for me" Or "Are you not going to drop something"
Lastly, she claims there is an outrageous rate of bribery in the airport and it was unprofessional for attendants to accept bribe.
See screenshot below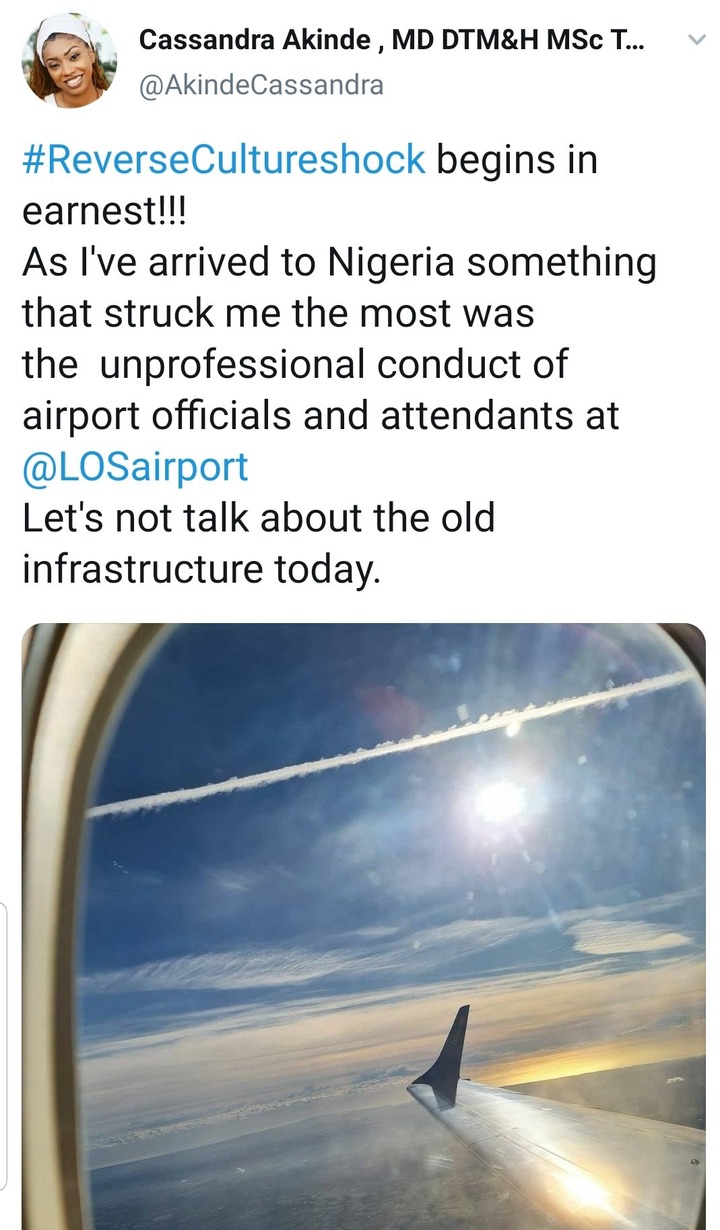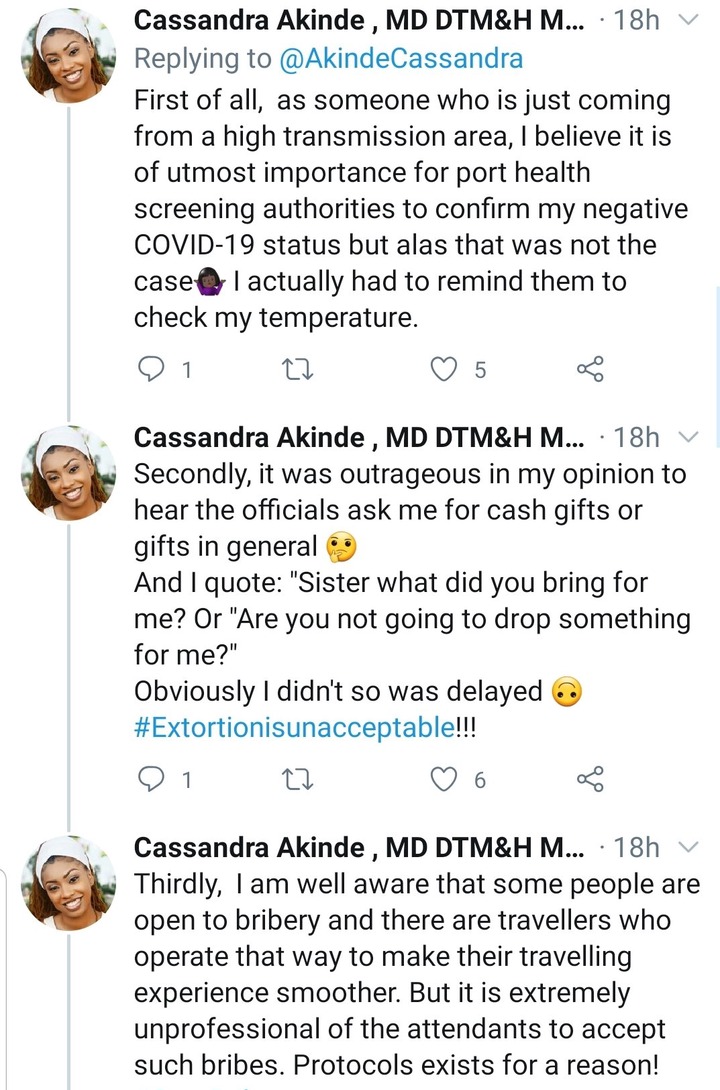 Leave a comment
Content created and supplied by: Socialmediajagaban (via Opera News )