Tension are high about the unity of the nation, with the current happenings all over the country over the past couple of months. There have been a series of ethnic conflicts, which is resulting into something serious .
Food coming in from the northern part of the country, hasn't been reaching the southern part of the country, because of the dent in relationship between the two regional parts for some time now.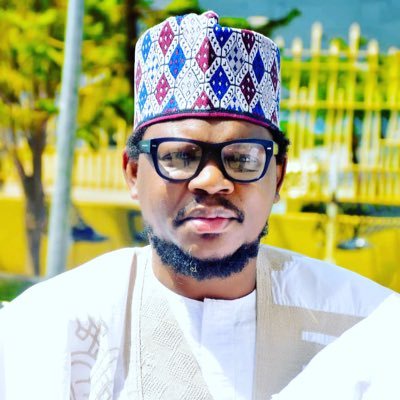 Former presidential aspirant, Adamu Garba has have his said about the current ongoing issues in the country. Adamu Garba urged that food delivery from the North to the South Should not be restricted, while fuel tankers going to the North Shouldn't be stopped by the people in the south. See Adamu Garba tweet below.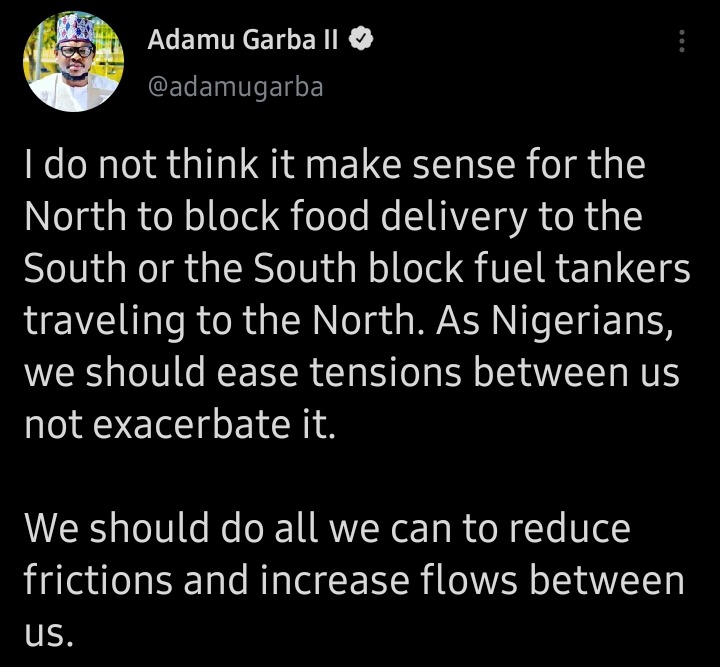 "I do not think it make sense for the North to block food delivery to the South or the South block fuel tankers traveling to the North. As Nigerians, we should ease tensions between us not exacerbate it. We should do all we can to reduce frictions and increase flows between us".
Adamu Garba is interested in one Nigeria, as he encouraged peace between the two parts of the country.
Leave a comment, like and share .
Content created and supplied by: SleeKhan (via Opera News )