Report: Joe Biden gets more security as he edges toward win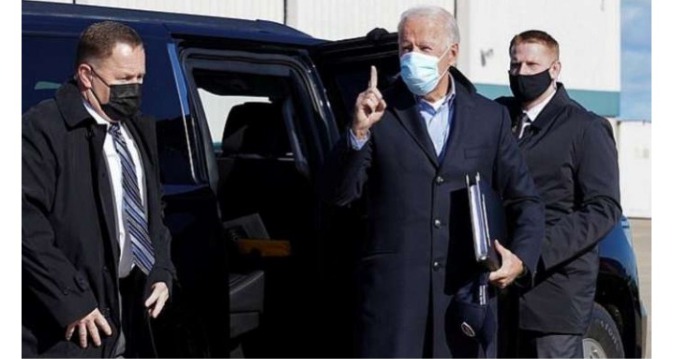 The US Secret Service has increased its protective bubble around Joe Biden as chances increased that he will be the next US president, the Washington Post reported Friday.
The Secret Service sent an extra squad of agents to Biden's campaign headquarters in Wilmington, Delaware as expectations rose that the Democratic candidate would be able to declare victory over President Donald Trump as early as Friday, the Post reported.
The Secret Service, an agency under the Department of Homeland Security, is in charge of protecting the White House and senior government officials, visiting high officials, and others.
It had already deployed some agents to protect Biden around early July after he triumphed in the Democratic Party's presidential primaries.
As a former vice president, Biden could have requested Secret Service protection before then, but reportedly did not.
If Biden becomes president-elect, Secret Service protection is expected to ramp up to a higher level.
Trump campaign says election 'Not Over' after Biden takes lead in Pennsylvania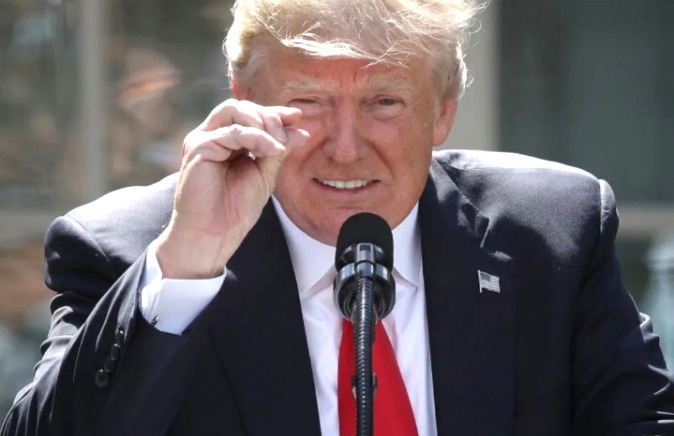 The U.S. presidential election is "not over," President Donald Trump's campaign team lawyer Matt Morgan said on Friday, after Democratic candidate Joe Biden gained the lead in ongoing vote counts in Pennsylvania and Georgia.
"This election is not over," Morgan said. "The false protection of Joe Biden as the winner is based on results in four states that are far from final."
State officials in Georgia and Pennsylvania earlier on Friday reported data showing that Biden has gained the lead over Trump in ongoing vote counts in both states.
"Georgia is heading for a recount, where we are confident we will find ballots improperly harvested," Morgan said, while alleging that Pennsylvania had seen "many irregularities."
Morgan also disputed the decision of two major media outlets to call the state of Nevada for Biden, saying that there appear to be thousands of improper mail ballots.
Fox News and the Associated Press have called the state for Biden, while other major media outlets have not yet made a projection on who will win the state.
Morgan called the projections for Biden "irresponsible," adding that Trump is on course to win this state.
"Biden is relying on these states for his phony claim on the White House, but once the election is final, President Trump will be re-elected," he said.
As of Friday morning, Biden had secured 264 of 270 electoral votes needed to win, compared to Trump's 214 votes, according to the Fox News and AP projections.
CNN and others have put the total electoral vote count at 253-213, in favour of Biden.
A victory in Pennsylvania, which carries 20 electoral votes, would make Biden the winner by all counts.
Trump erupts as Biden closes in on US presidency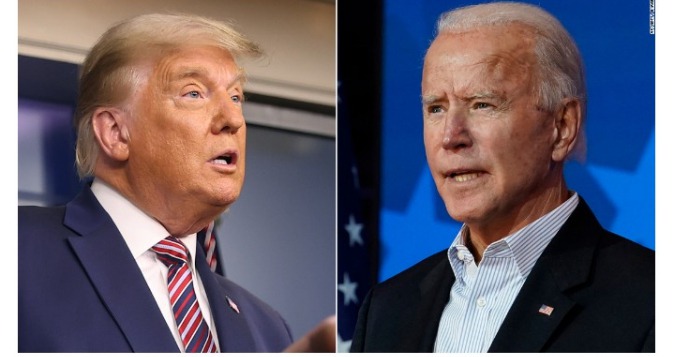 President Donald Trump erupted in a tirade of unsubstantiated claims that he has been cheated out of winning the US election as vote counting across battleground states early Friday showed Democrat Joe Biden steadily closing in on victory.
"They are trying to steal the election," an increasingly isolated Trump said in an extraordinary appearance at the White House on Thursday, two days after polls closed.
Providing no evidence and taking no questions afterward from reporters, Trump spent nearly 17 minutes making the kind of incendiary statements about the country's democratic process that have never been heard before from a US president.
According to Trump, Democrats were using "illegal votes" to "steal the election from us."
"If you count the legal votes, I easily win," he claimed. "They're trying to rig an election. And we can't let that happen."
Trump's rhetoric — he also tweeted early Friday reiterating his claims — came as his campaign aggressively challenged the integrity of the huge number of ballots mailed in rather than cast in person on Election Day.
The big shift to postal ballots this year reflected the desire of voters to avoid risking exposure to Covid-19 in crowded polling stations during a pandemic that has already killed 235,000 Americans.
Mail-in ballots have tilted heavily to Democrats. In the crucial state of Pennsylvania, the Trump campaign moved to stop the counting of ballots, which authorities were forbidden from processing before Election Day.
But prominent Republicans rallied behind Trump and signalled that they could challenge the legitimacy of results if the president loses.
"I think everything should be on the table," Senator Lindsey Graham said when asked by Fox News host and Trump loyalist Sean Hannity if Pennsylvania's Republican-led legislature should refuse to certify results.
Biden, 77, was just one or at most two battleground states away from securing the majority to take the White House. Trump, 74, needed an increasingly unlikely combination of wins in multiple states to stay in power.
Biden, who has promised to heal a country bruised by Trump's extraordinarily polarizing four years in power, appealed for "people to stay calm."
"We have no doubt that when the count is finished, Senator (Kamala) Harris and I will be declared the winners," he said in comments to reporters in his hometown of Wilmington, Delaware.
"The process is working," he said. "The count is being completed. And we will know soon."
Several major US television networks cut away from live coverage of Trump's event over concerns of disinformation and there were signs of cracks in support within his Republican Party.
Representative Will Hurd called Trump's call to stop vote-counting "dangerous and wrong," while Rupert Murdoch's long supportive New York Post called Trump's allegations "baseless."
Biden close to U.S. election victory as a defiant Trump vows to fight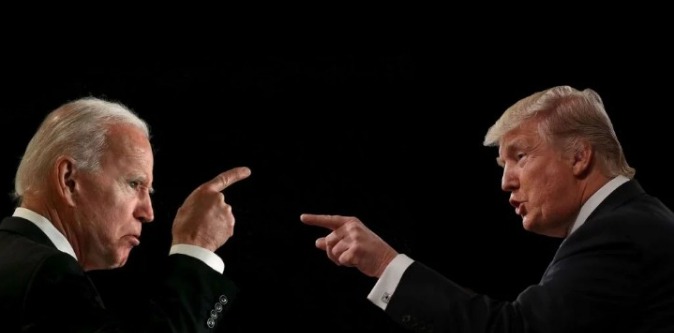 WILMINGTON, Del./WASHINGTON (Reuters) – Democrat Joe Biden edged closer to winning the White House on Friday, expanding his narrow leads over President Donald Trump in the battleground states of Pennsylvania and Georgia even as Republicans sought to raise $60 million to fund lawsuits challenging the results.
Trump remained defiant, vowing to press unfounded claims of fraud as a weary, anxious nation waited for clarity in an election that only intensified the country's deep polarization.
On the fourth day of vote counting, former Vice President Biden had a 253 to 214 lead in the state-by-state Electoral College vote that determines the winner, according to Edison Research.
Securing Pennsylvania's 20 electoral votes would put Biden over the 270 he needs to win the presidency after a political career stretching back nearly five decades.
Biden would also win if he prevails in two of the three other key states where he was narrowly ahead on Friday: Georgia, Arizona and Nevada. Like Pennsylvania, all three were still processing ballots on Friday.
As Biden's lead grew in Pennsylvania, hundreds of Democrats gathered outside Philadelphia's downtown vote-counting site, wearing yellow shirts reading "Count Every Vote." In Detroit, a crowd of Trump supporters, some armed, protested outside a counting location, waving flags and chanting, "Fight!"
Biden planned to deliver a prime-time address on Friday, according to two people familiar with his schedule. His campaign expected that could be a victory speech if television networks call the race for him in the coming hours.
Meanwhile, Trump showed no sign he was ready to concede, as his campaign pursued a series of lawsuits that legal experts said were unlikely to alter the election outcome.
From the beginning we have said that all legal ballots must be counted and all illegal ballots should not be counted, yet we have met resistance to this basic principle by Democrats at every turn," he said in a statement released by his campaign.
"We will pursue this process through every aspect of the law to guarantee that the American people have confidence in our government," Trump said.
Trump earlier leveled an extraordinary attack on the democratic process, appearing at the White House on Thursday evening to falsely claim the election was being "stolen" from him. Election officials across the nation have said they are unaware of any significant irregularities.
The Republican National Committee is looking to collect at least $60 million from donors to fund Trump's legal challenges, two sources familiar with the matter said.
In both Pennsylvania and Georgia, Biden overtook Trump as officials processed thousands of mail-in ballots that were cast in urban Democratic strongholds including Philadelphia and Atlanta.
The number of Americans voting early and by mail this year surged due to the coronavirus as people tried to avoid large groups of voters on Election Day. The methodical counting process has left Americans waiting longer than they have since the 2000 election to learn the winner of a presidential contest.
Content created and supplied by: 7starr (via Opera News )
Opera News is a free to use platform and the views and opinions expressed herein are solely those of the author and do not represent, reflect or express the views of Opera News. Any/all written content and images displayed are provided by the blogger/author, appear herein as submitted by the blogger/author and are unedited by Opera News. Opera News does not consent to nor does it condone the posting of any content that violates the rights (including the copyrights) of any third party, nor content that may malign, inter alia, any religion, ethnic group, organization, gender, company, or individual. Opera News furthermore does not condone the use of our platform for the purposes encouraging/endorsing hate speech, violation of human rights and/or utterances of a defamatory nature. If the content contained herein violates any of your rights, including those of copyright, and/or violates any the above mentioned factors, you are requested to immediately notify us using via the following email address operanews-external(at)opera.com and/or report the article using the available reporting functionality built into our Platform See More