EEDC Staff Gruesomely Attacked By A Customer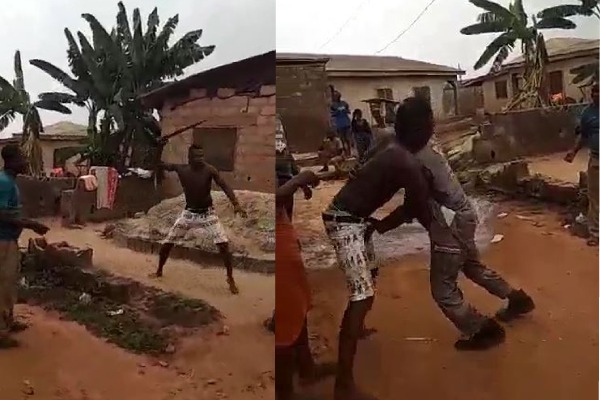 A staff of the Enugu Electricity Distribution Company PLC (EEDC) identified as Obiajulu Atta, an Operations Technician attached to Umudike Service Center under Umuahia District, Abia State was attacked on Tuesday afternoon – March 16 by a customer.
The customer, whose full details are yet to be known was to be disconnected for non-payment of electricity bill, in the process he got infuriated, went for a matchet, and cut Obiajulu's hand.
First aid was immediately administered on the victim at a private Clinic and subsequently rushed to the Federal Medical Center, Umuahia, for proper medical attention.
Niger President Gives Buhari Highest Award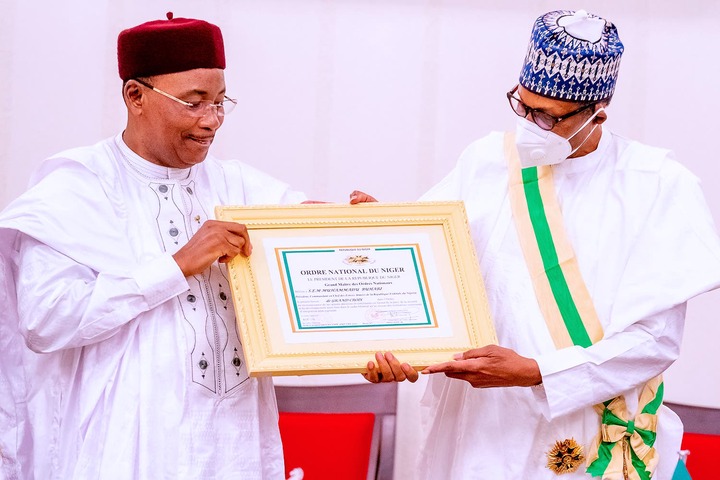 President Muhammadu Buhari has been awarded the highest national award of Niger Republic, Grand Croix Des Ordre National Du Niger, by President Mahamadou Issoufou.
On Tuesday, Issoufou said the honour was bestowed on Buhari because of his "fraternity, vigour, patriotism and determination to move Africa forward, starting from the West Coast".
Issoufou thanked him and Nigerians for the support he received as leader of his country for ten years, particularly during Buhari's time as Chairman of ECOWAS, describing Nigeria as a "second home''.
Man Jailed 10 Years For Raping Five-Year-Old Girl To Death
Sagbama High Court sitting in Yenagoa, Bayelsa State has sentenced a 21-year-old man, Timiondu Jephtah, to 10 years imprisonment over his indictment for manslaughter in the rape of a girl, aged five, to death in 2016 at Akede community of Sagbama Local Government Area of the state.
Recall that in 2016, the accused who was aged 16 was arrested for raping the minor to death and flinging her lifeless body into an abandoned fishpond close to his residence.
The Presiding Judge, Justice E.G. Umukoro, in his ruling in suit No. SHC/4C/2016, with one count of murder brought against the accused by the State Ministry of Justice, declared that the charge became manslaughter due to the inability of the prosecution to prove the alleged intent to commit murder.
I'd Rather Sell My Nudes To Survive Than Beg – Tribal Mark Model, ADETUTU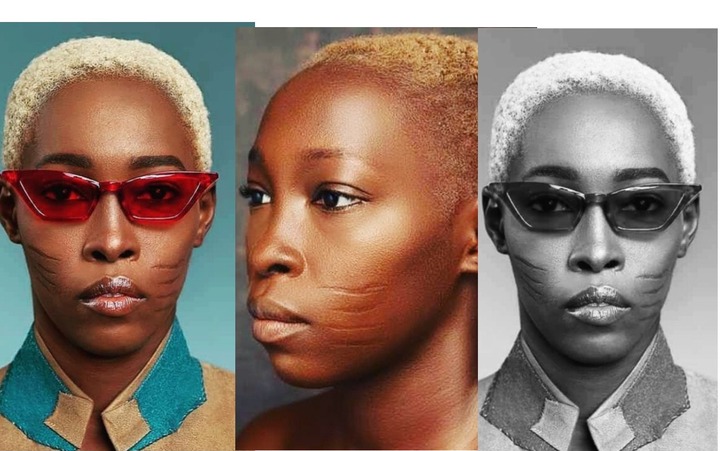 Nigerian tribal mark activist and model Adetutu has replied to those criticizing her for going into nudes that she will rather do that than beg online.
Adetutu who decided to sell her nude photos and videos to earn some money for herself and her son got criticized by some netizens for going into that as a mother.
And replying to all the criticisms, Adetutu said she would rather do that than beg for money online because she isn't patronized much as a model because of her tribal mark.
Despite having a tribal mark Adetutu is still beautiful but companies and organizations don't patronize her as a model because of that and that has forced her into selling her nudes to survive.
Boko Haram Burns Down Military Base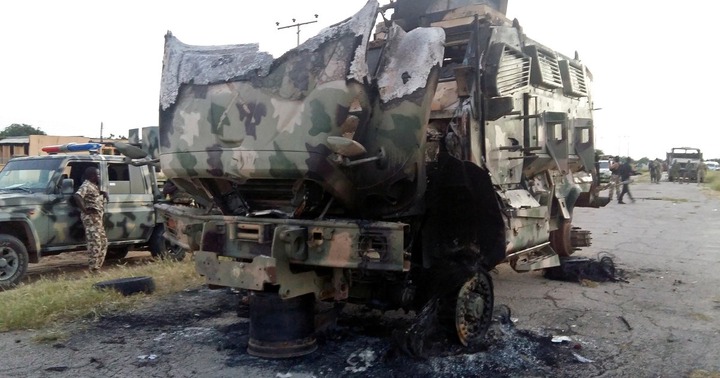 Suspected Boko Haram insurgents on Tuesday burnt a military base in Katarko village near Damaturu, the Yobe State capital during an attack.
Some residents disclosed the insurgents also set ablaze the Katarko Primary School and the healthcare clinic in the village after they were alleged to have looted drugs and food items from the facilities.
The insurgents came to the village around 5.30 am during Muslim prayers.
The gunshots and the fire from the petrol bombs were scary but thank God we stayed in the house and we were not attacked except for the burning of the military base, the primary school and the clinic," an eyewitness confirmed
Covenant Varsity Lecturer Rapes 17-Year-Old Student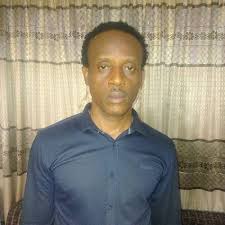 A lecturer at the Department of Business Management at the Covenant University Ota, Dr. Stephen Ukenna has been arrested for allegedly raping a 17-year-old student (Name withheld) of the Institution.
The 41-year-old Lecturer was said to have invited the student to his office to take part in a surprise birthday party he was organizing for one of his friends.
The randy lecturer immediately locked the door to his office upon her and later, forcefully had canal knowledge of the student on a table in his office.
According to the report, the young lady immediately reported the incident to her parents on phone subsequent upon which a complaint was lodged at the Ota Area Command by the parents.
Actress Princess Shyngle confirms dating Burna Boy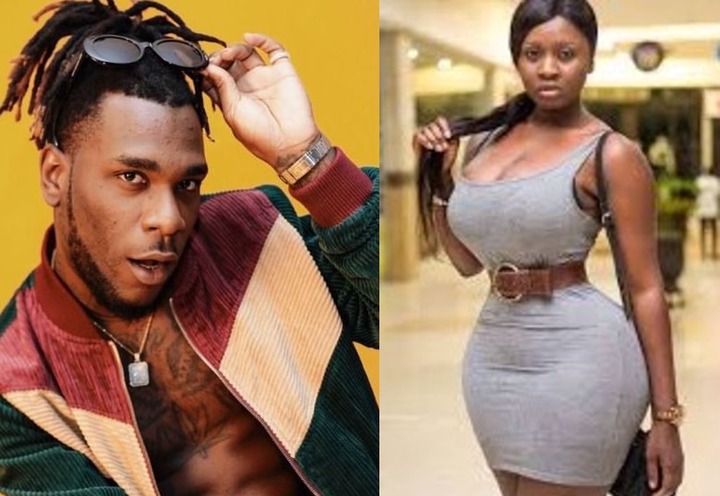 Actress Princess Shyngle has confirmed dating Burna Boy months after reports of them having a romantic affair made headlines. 
Shyngle who congratulated Burna Boy for winning a Grammy award also admitted chasing clout with the post and the loved-up videos she shared. 
She wrote; 
"When your ex wins a Grammy you clout chase, on the real though congratulations Dami saw how hard you worked for this Africa to the world"
Content created and supplied by: MirabelJackson (via Opera News )