A lady named 'Zara Oyinye' on Facebook has narrated the sad experience she was subjected by the military and area guys in Ohiala, along Apian way in Anambra State. How the military asked them to alight from the bus she was plying and trekked about half kilometers with their hands up and the ordeals they faced in the hand of street urchins popularly called 'Area Guys'. Read her story below.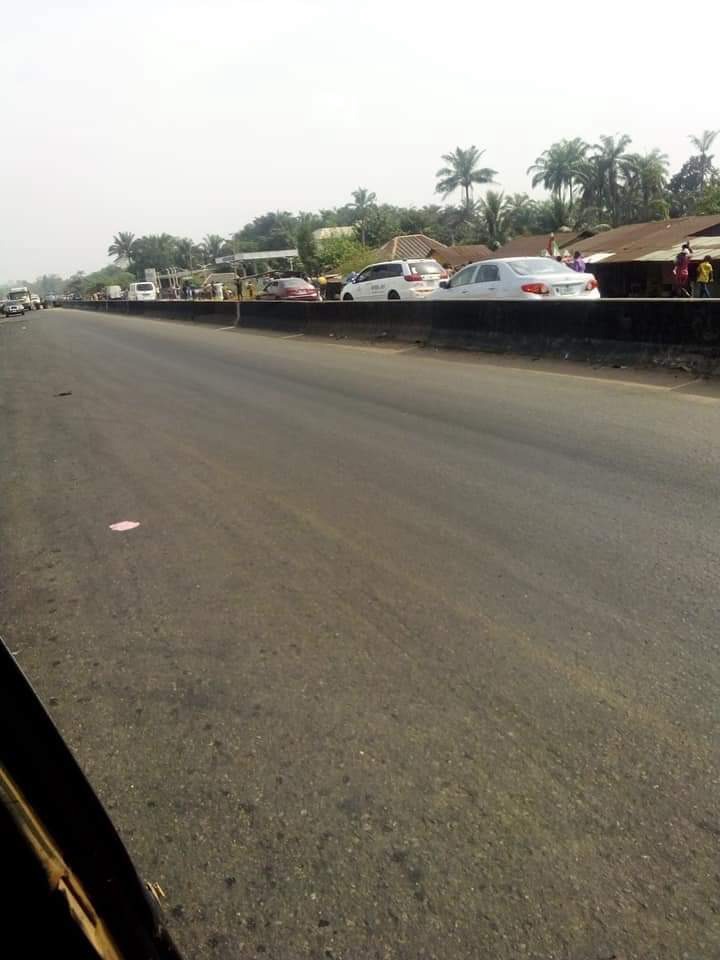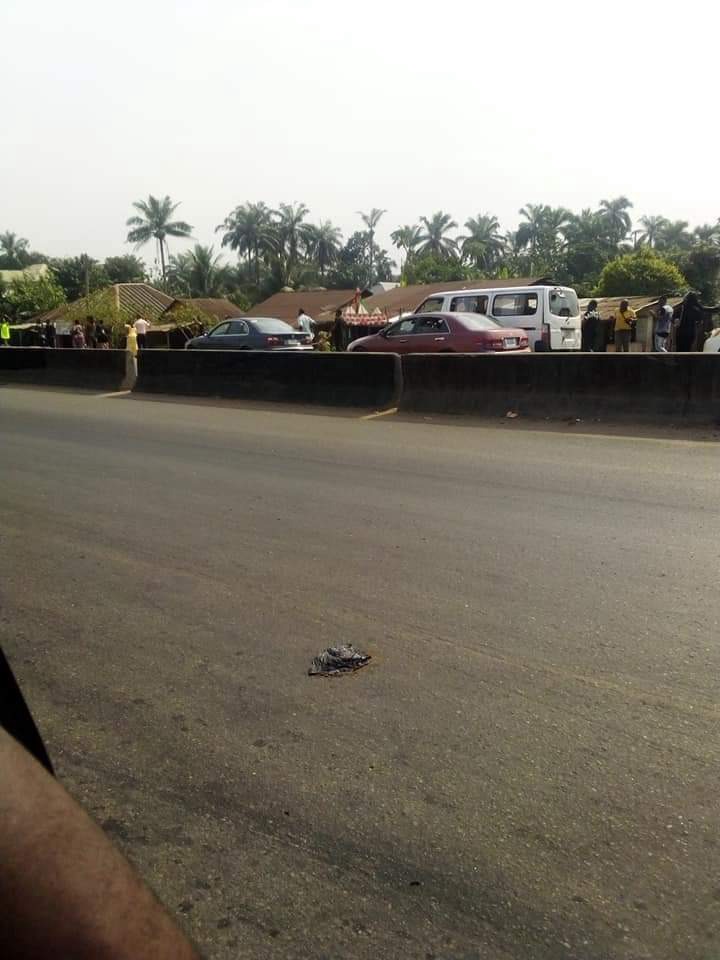 "Just passed Ukwo-Orji Army checkpoint in Imo state where unknown gunmen had earlier attacked in the morning, burning about four Hiluxs.
" We were ordered by the military men there to alight from the bus and trekked up to half kilometer with our hands up🙆, if you are caught smiling or laughing,you will start frog jump.
" The Army checkpoint at Ihiala Anambra state is totally blocked,we have to reverse and follow one apian way, along the apian way, we met about five groups of area guys each forming their respective tollgates and collecting N200 and N100. It was like every family has their own tollgate infront of their house.
"When you see them protesting against the collection of N50 by the police,you will think that they are saints fighting a Holy war but give them small power and you will canonize the devil a saint." she said.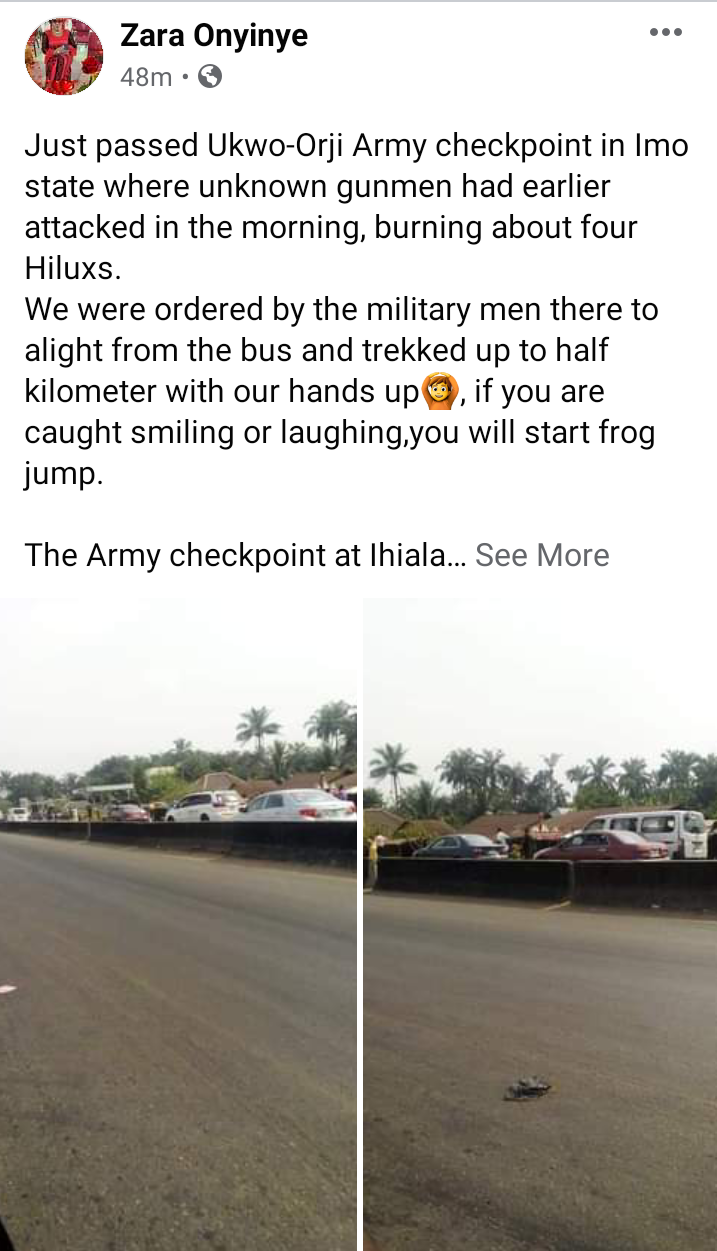 Nigerians reacted to her post as follows, some of those who reacted were in support of what the military were doing to them while some people said it is wrong.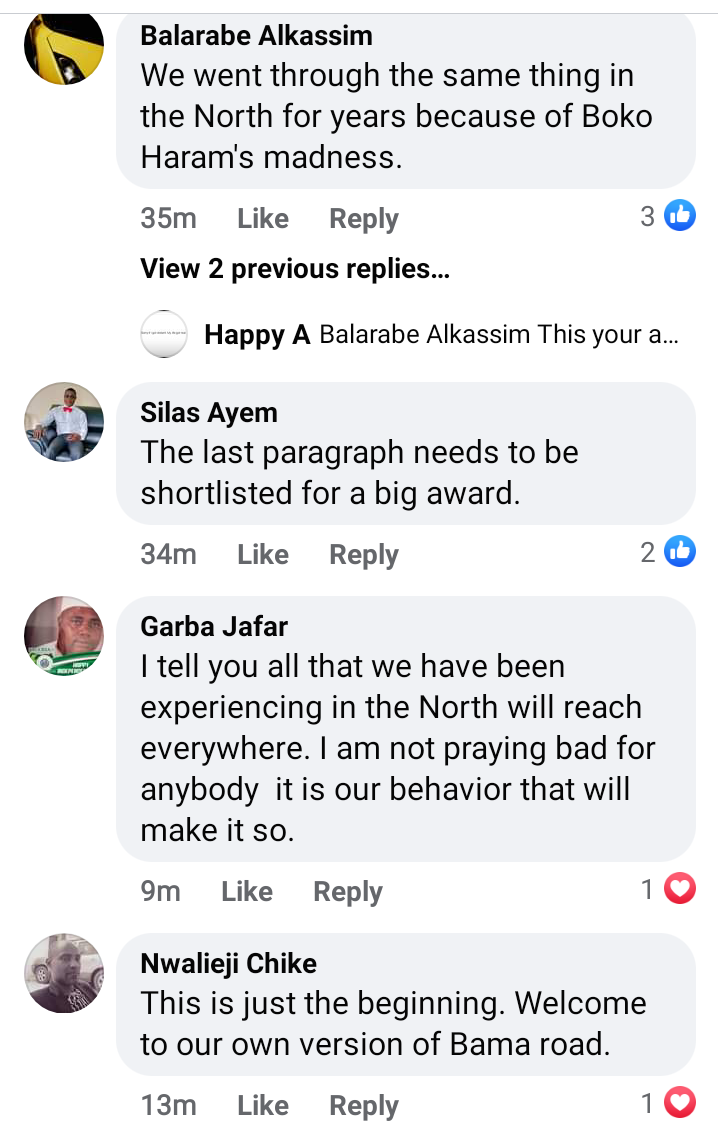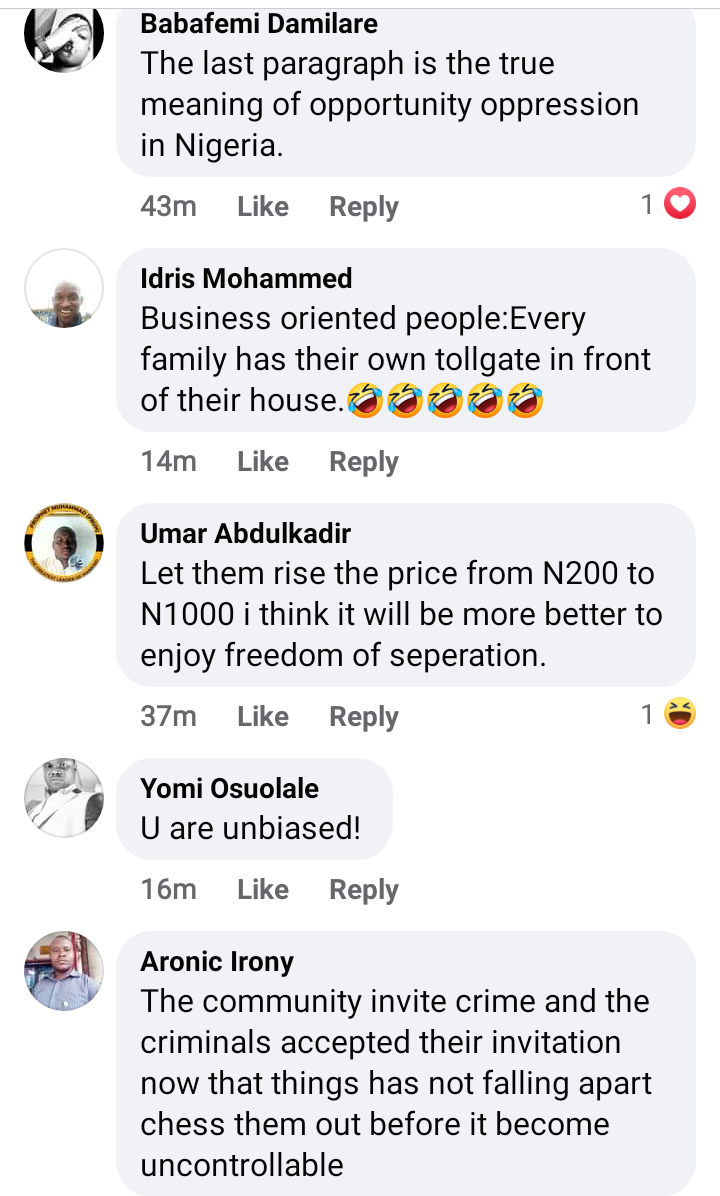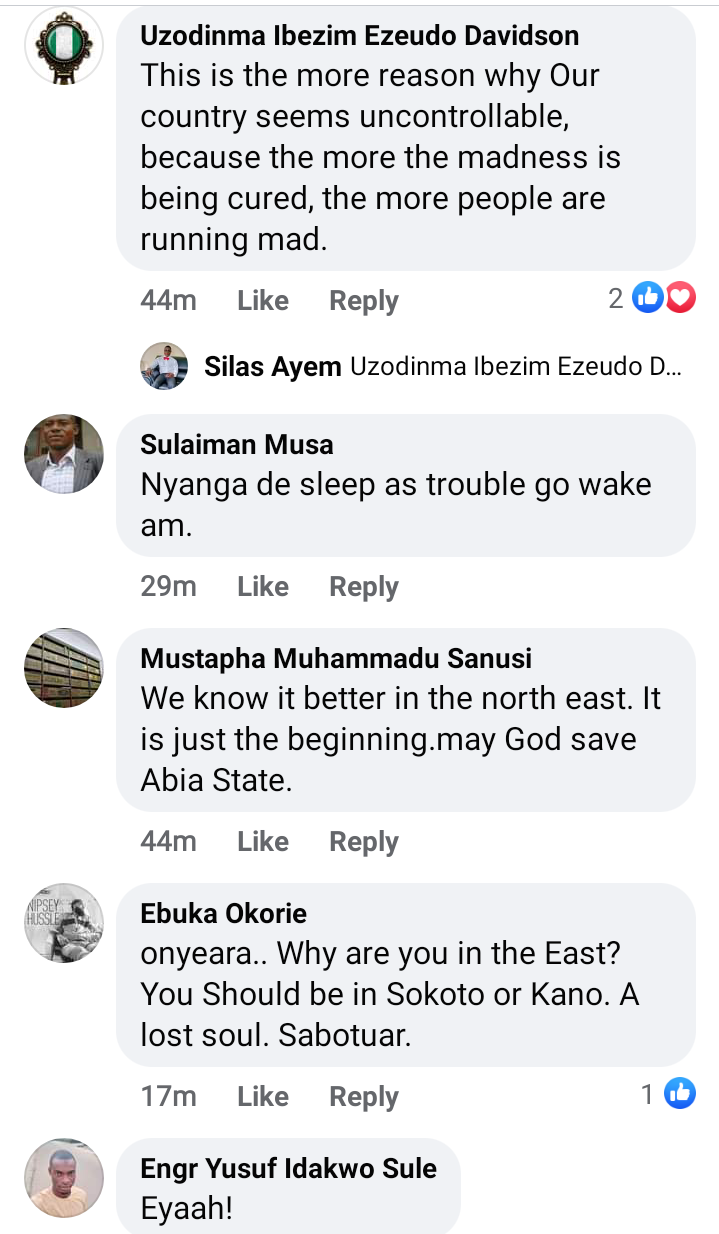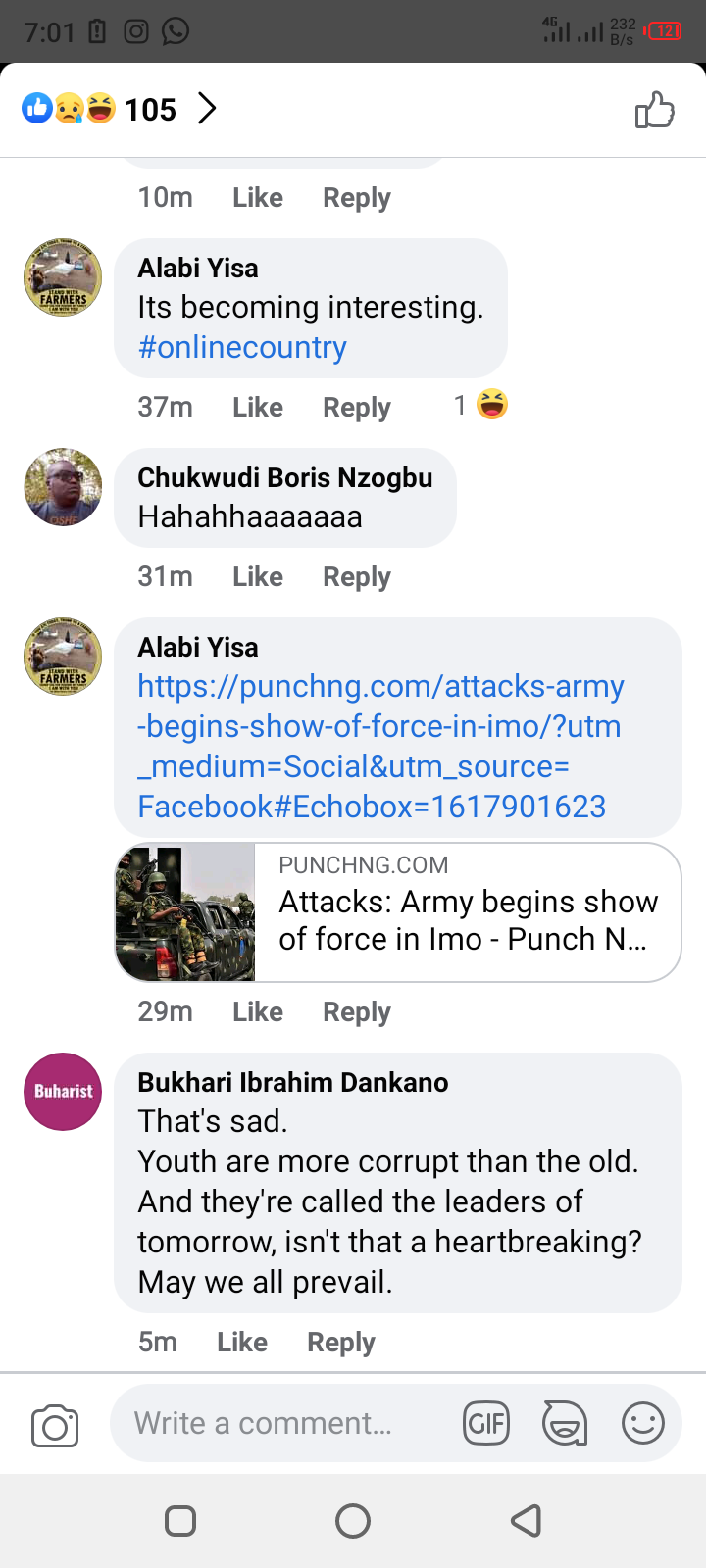 The rate of insecurity in Nigeria is increasing day by day even with the present of security personnel every where. Governments at all level needs to intensify their efforts at curbing the menace of insecurity across Nigeria.
What do you think about the lady's story? Share your views with us at the comments section.
Content created and supplied by: Liman2u (via Opera News )