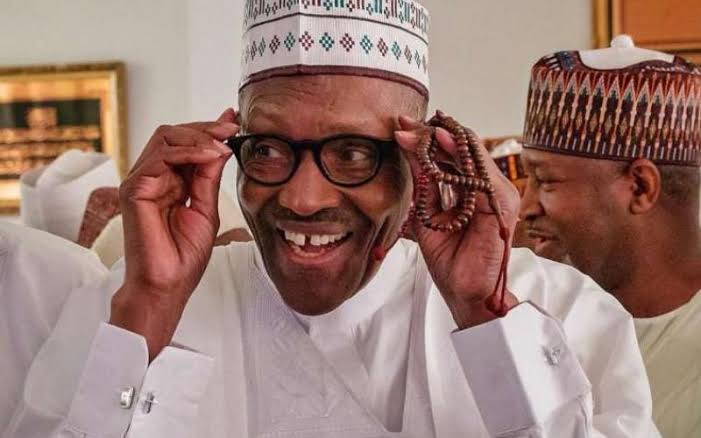 Many Nigerians are divided on the question of whether Buhari is or has been a good president? For me, i think he has done a great job to an extent but there are some areas where i think he hasn't done well. However, some people have boldly expressed their unsatisfaction towards Mr. President. And now i will be showing you what happened to them after. Being a leader comes with a lot or responsibilities no doubt and we should all understand that some of the things that happened or are happening aren't Buhari's fault.
So after doing some research, i have been able to compile a list of Nigerians who insulted Buhari in the past and what later happened to them......
1. 70-year-old, Lawal Abdullahi Izala; Bahajaje Abu,30, and Hamza Abubakar, 27: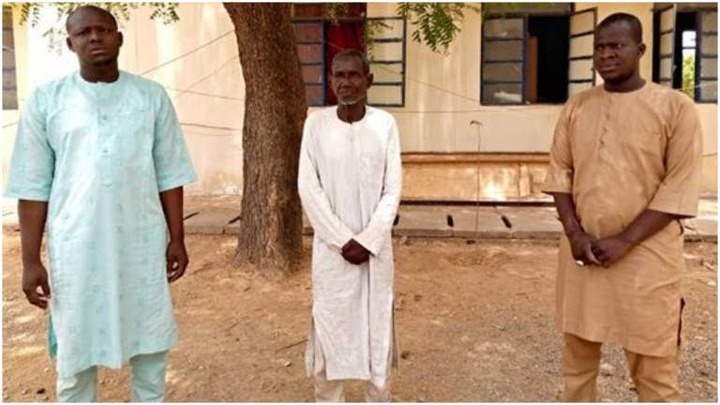 First on my list are Lawal Abdullahi Izala, who was 70 years old, Bahajaje Abu, who was 30 years old and Hamza Abubakar, who was 27 at the time.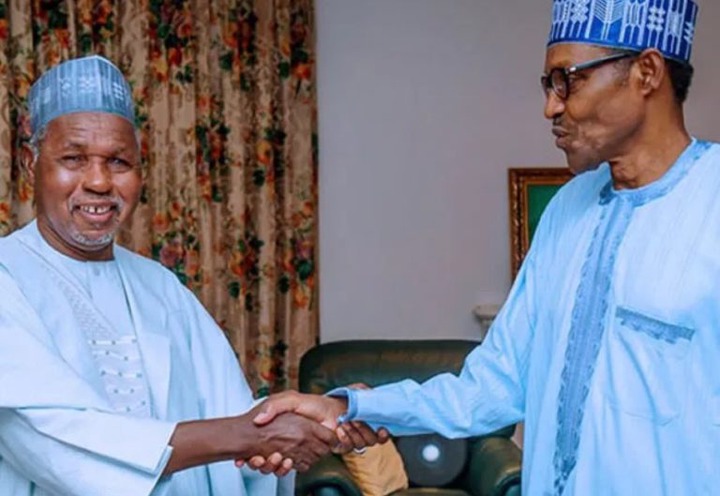 The 3 individuals from katsina state allegedly insulted president Muhammadu Buhari and governor Masari on social media. And after some investigation were carried, the suspects were found guilty and in the end the were arrested by the state police command.
2. Sunday Japhet: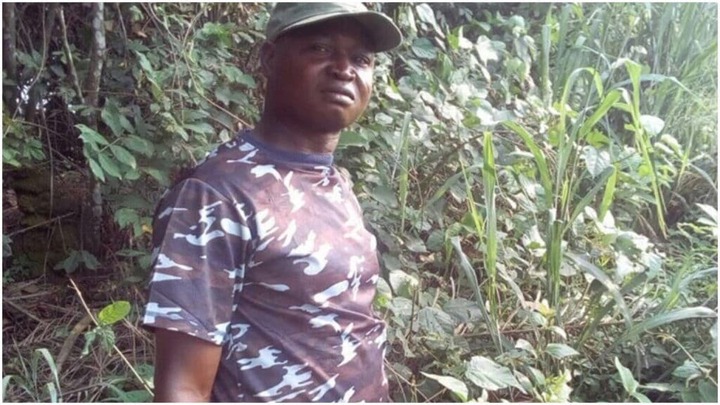 Next up is Sunday Japhet, who was a police personnel at the time. He allegedly insulted President Buhari, Osinbajo and the IGP. Below 👇👇, is a Facebook screenshot of what he said about them.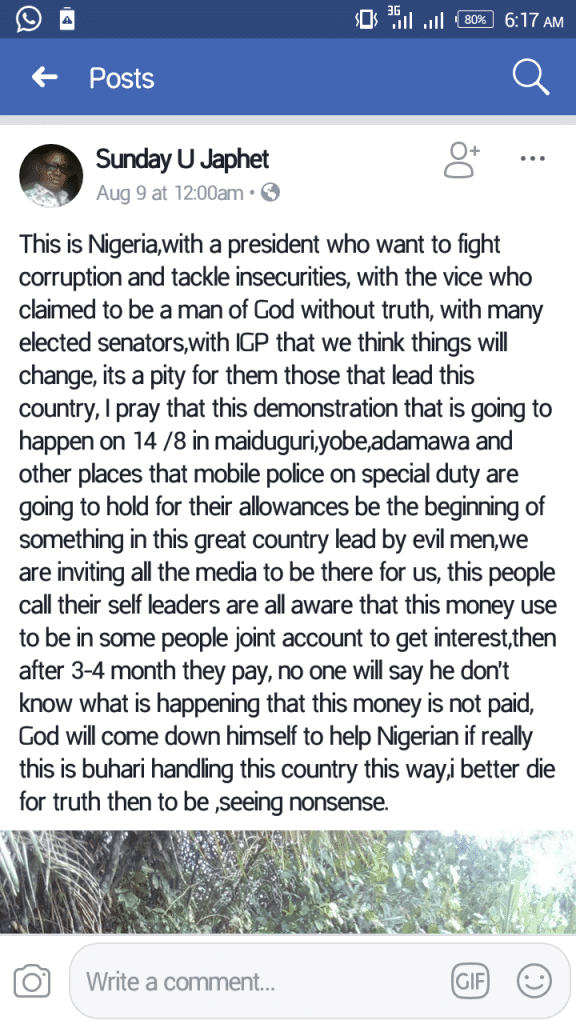 However, as the case maybe, the Yobe state police command arrested him later on.
3. Usman Mohammed: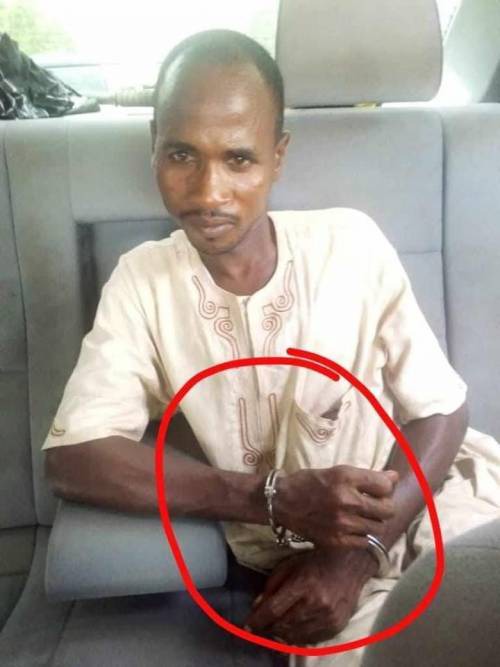 Up next on this list is a man identified then as Usman Mohammed, who allegedly insulted president Buhari and governor Yahaya of Gombe state. In the viral video at the time, Usman Mohammed attacked, insulted and intimidate the pair. Reports at the time also claimed that he had threatened to lead a team to attack the duo. He said, "I swear to God, I am Usman Mohammed. I was born in Bambam, Balanga LGA Gombe State. O Allah, destroy Buhari and Inuwa Yahaya into pieces. If I can get one million persons like me, I will lead them to attack and deal with them. Go ahead and put it on the Internet, let them come and arrest me if they wish." 
However, the end of the matter was however not pleasant for Usman as he was arrest by the police later on. And he was charged to court for insulting and intimidating the duo.
4. Salihu Tanko Yakasai: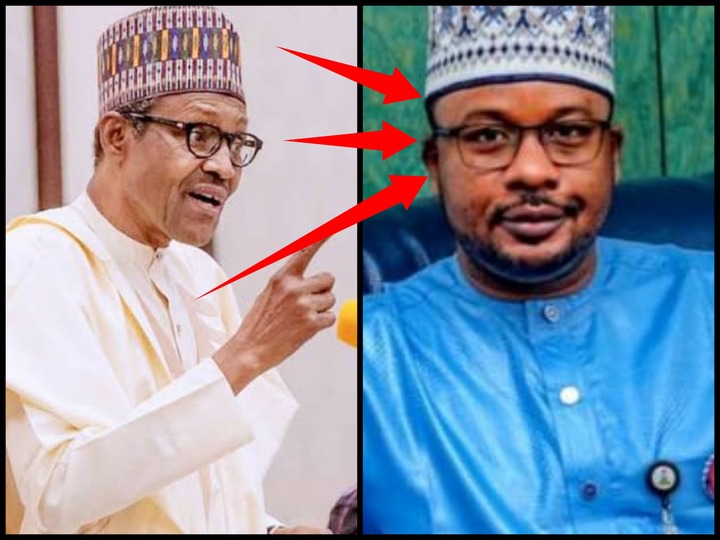 Last but not the least is Salihu Tanko also known as Dawisu on twitter is the special adviser on media to the Governor of Kano. To be sincere he was the reason for this article after he was allegedly arrested after criticizing the president on social media. However, reports later came that he wasn't taken in because of his activities online. Here are some of his tweets.....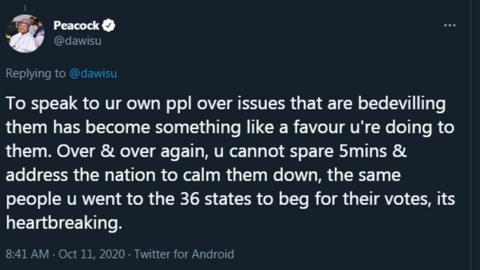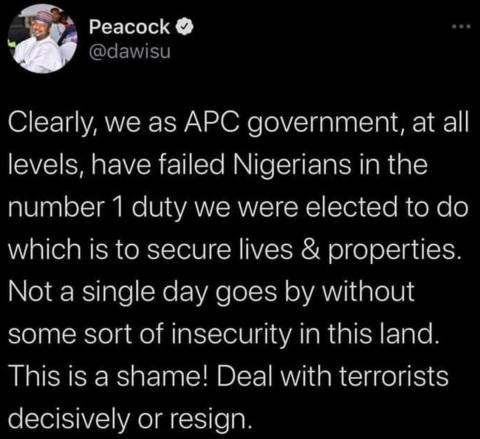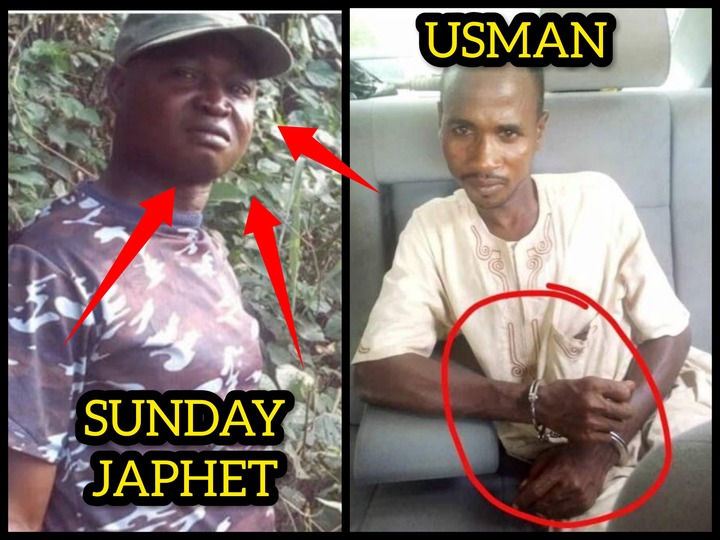 What do you think should be the punishment for anyone who insults Buhari or any leader? Leave a comment so i can know what you think. Thanks.
Content created and supplied by: Sundaily (via Opera News )