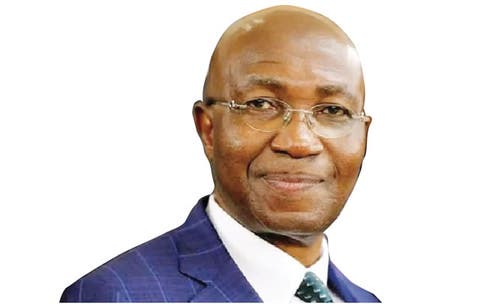 Recently the former president of NBA Chief Wole Olanipekun shares with punch news Nigeria about how he sees the constitution and how the country can overcome its challenges.
He explained that he has been calling for the change in the constitution and the way things go in Nigeria since 1999. When he was the president of the Nigerian Bar Association he led a group of Lawyers to president Olusegun Obasanjo. He suggested the overhauling of the Nigerian constitution and also assisting Obasanjo in his works but he declined their help. He says at his age and also as a lawyer you should be able to say the truth to power.
While still in the interview with a member of punch Tunde, he was asked by the Punch representative that since the politicians have shifted the discourse 2023 already, does he still agree with those who feel that it is misplaced? He explained that politicians are really arrogant about the future in of Nigeria and are already venturing towards 2023 when it is still two years away. He said that if they actually want to be elected into office in 2023 they will have to govern people that are alive and not dead. He said to do so they will need a working document.
What Olanipekun meant by working document is restructuring the country to a different way. Whosoever is planning on running for the presidency and does not put this in mind will not be able to succeed. He said whether it be a Yoruba or an Igbo man, we will suffer the same extermination we are suffering from under the current Presidency. In this sense, he meant that Igbo and South West Presidency will not be able to save Nigeria without restructuring all that needs to be done like the constitution and other areas that need it in the country.
What's our take in this?
Content created and supplied by: BaeSuzy360 (via Opera News )