Many states in South-East and South-West Nigeria have banned open grazing and illegalize the use of firearms by herdsmen.
This move was as a result of the rise in insecurity perpetrated by alleged killer Fulani herdsmen and the crisis involving Fulani herdsmen and farmers.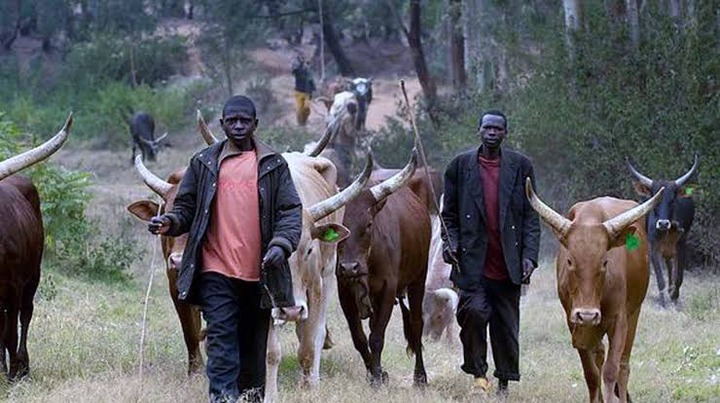 According to a reliable source, the Bayelsa State government says they will arrest and prosecute any herdsmen caught with AK-47 or any firearms.
The anti-grazing law is said to be signed by the Bayelsa State governor, Governor Douye Diri this week.
According to the Punch Newspaper, the state's Attorney-General and Commissioner for Justice, Biriyai Dambo SAN, disclosed this while speaking at the public hearing on the legislative document titled, 'Livestock Breeding and Marketing Regulation Bill, 2021' at the House of Assembly Complex, Yenagoa.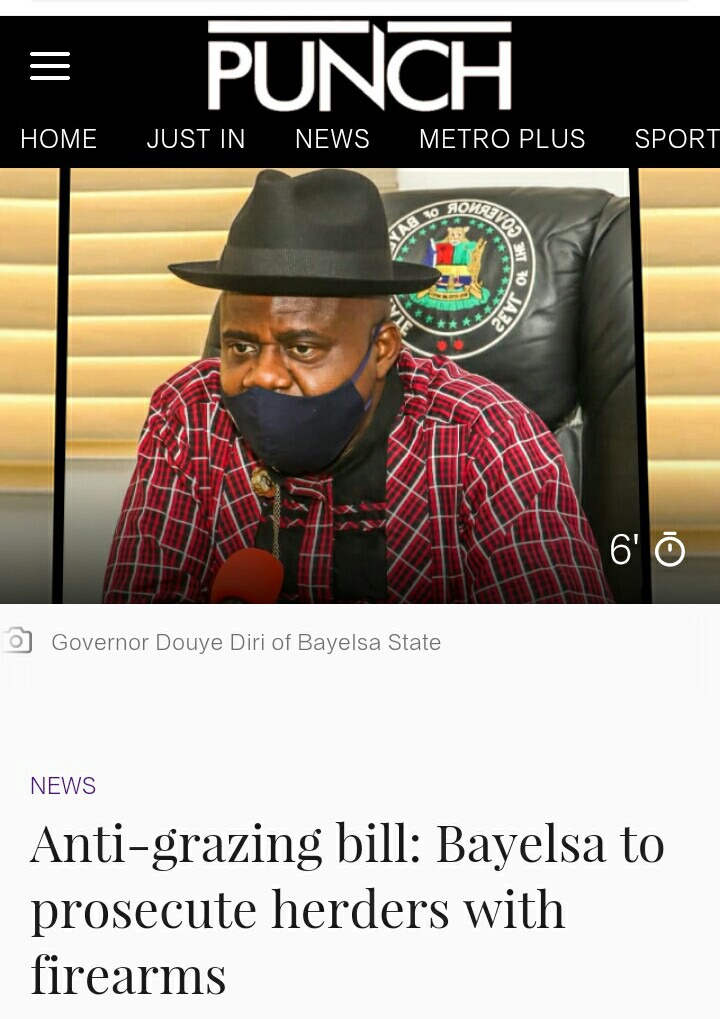 The Bayelsa State government said this move is to prevent the herdsmen and farmers clash in the state and part of the bill that will be signed states that any herdsman caught with firearms will be arrested and prosecuted.
Please share your opinion and also share this post.
Content created and supplied by: SupremeGistworld (via Opera News )