Donald Trump impeached after Capitol riot in historic second charge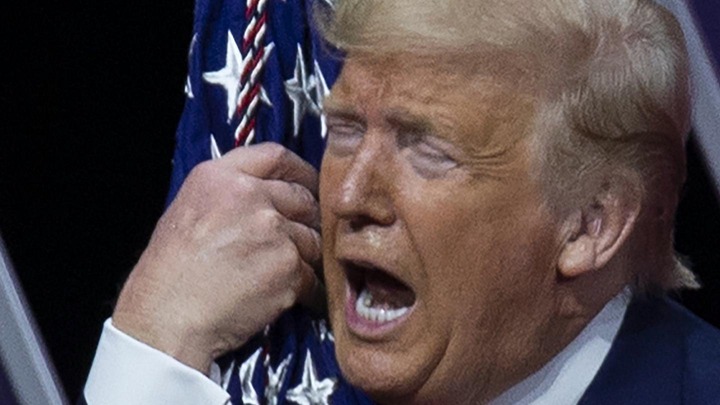 US President Donald Trump was impeached by the US House for a historic second time today, charged with "incitement of insurrection" over the deadly mob siege of the Capitol in a swift and stunning collapse of his final days in office.
With the Capitol secured by armed National Guard troops inside and out, the House voted 232-197 to impeach Trump. The proceedings moved at lightning speed, with lawmakers voting just one week after violent pro-Trump loyalists stormed the US Capitol, egged on by the president's calls for them to "fight like hell" against the election results.
Ten Republicans fled Trump, joining Democrats who said he needed to be held accountable and warned ominously of a "clear and present danger" if Congress should leave him unchecked before Democrat Joe Biden's inauguration on January 20.
Trump is the only US president to be impeached twice. It was the most bipartisan presidential impeachment in modern times, more so than against Bill Clinton in 1998.
The Capitol insurrection stunned and angered lawmakers, who were sent scrambling for safety as the mob descended, and it revealed the fragility of the nation's history of peaceful transfers of power. The riot also forced a reckoning among some Republicans, who have stood by Trump throughout his presidency and largely allowed him to spread false attacks against the integrity of the 2020 election.
House Speaker Nancy Pelosi invoked Abraham Lincoln and the Bible, imploring lawmakers to uphold their oath to defend the Constitution from all enemies, foreign "and domestic".
She said of Trump: "He must go, he is a clear and present danger to the nation that we all love."
Holed up at the White House, watching the proceedings on TV, Trump later released a video statement in which he made no mention at all of the impeachment but appealed to his supporters to refrain from any further violence or disruption of Biden's inauguration.
"Like all of you, I was shocked and deeply saddened by the calamity at the Capitol last week," he said, his first condemnation of the attack. He appealed for unity "to move forward" and said, "Mob violence goes against everything I believe in and everything our movement stands for ... No true supporter of mine could ever disrespect law enforcement."
Trump was first impeached by the House in 2019 over his dealings with Ukraine, but the Senate voted in 2020 to acquit. He is the first president to be impeached twice. None has been convicted by the Senate, but Republicans said that could change in the rapidly shifting political environment as officeholders, donors, big business and others peel away from the defeated president.
Georgia state senators who backed attempts to overturn presidential election stripped of committee assignments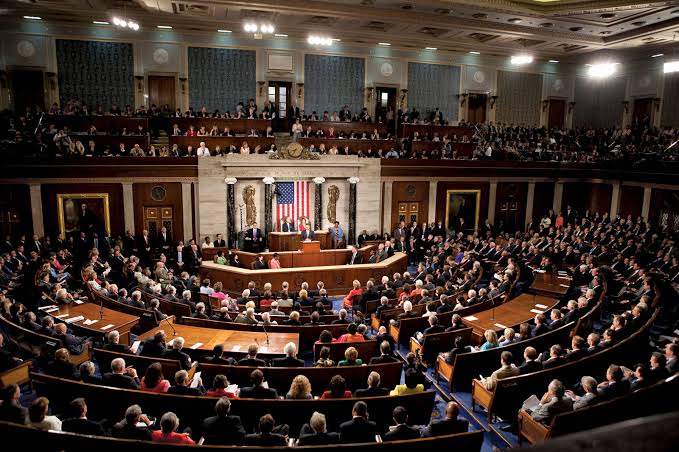 Three Republican Georgia state senators who supported President Trump's efforts to overturn the 2020 election results were demoted Wednesday, the Atlanta Journal-Constitution reports.
Two days into the state legislature's winter session, Lt. Gov. Geoff Duncan (R) took action against state Sens. Brandon Beach of Alpharetta, Matt Brass of Newnan and Burt Jones of Jackson.
The demotions mean that Beach will no longer chair the state's Transportation Committee, and Jones will be replaced as chair on the Insurance and Labor Committee. Brass will now oversee a banking committee - a lesser position than he previously held, according to Journal-Constitution.
While the demotions were somewhat expected, not all members of the assembly who supported the president's efforts faced penalties, the Journal-Constitution wrote.
The changes come as Georgia has experienced significant recent political upheaval.
Georgia became a major target of election fraud claims after the traditionally red state voted in favor of President-elect Joe Biden in November, with President Trump reportedly calling a Georgia elections investigator in December to request that he "find the fraud."
No fraud was found in Georgia's presidential race or Senate runoff races by state election officials, which resulted in victories for both Democrats who ran, Sen.-elect Jon Ossoff and Sen.-elect Raphael Warnock.
Biden's, Ossoff's and Warnock's wins turned Georgia blue for the first time since 1992 and gave Democrats majority in the Senate.
A recent Hill-HarrisX poll found that 56 percent of Georgia voters are happy with the way the state's election panned out.
Trump hotel in DC massively hikes prices for Biden inauguration dates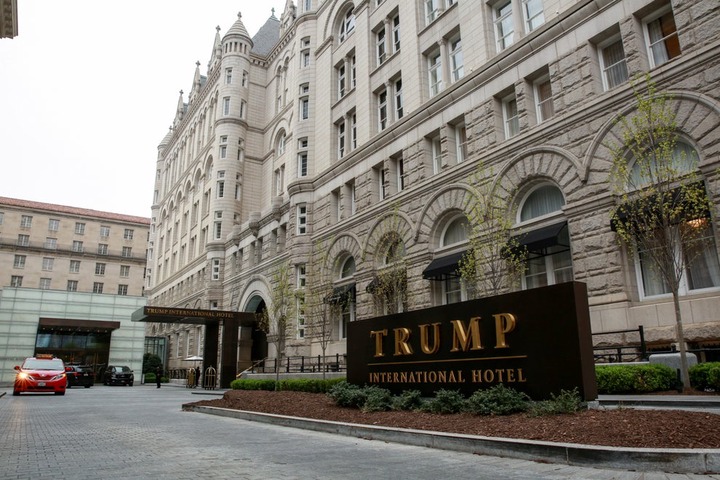 Trump International Hotel in Washington DC has hiked its prices to over three times their usual rate ahead of president-elect Joe Biden's inauguration.
The hotel recently unblocked the dates after months of keeping 16-20 January 2021 unavailable to bookings, presumably in anticipation of Mr Trump's inauguration.
The rooms initially opened at higher prices than usual, ranging from doubles to suites at $886 (£650) to $2,225 (£1,630). 
However, the prices seem to have been hiked further, as the hotel's website now says a two-night minimum is required for guests visiting during the week of inauguration, with even the cheapest rooms priced at $2,225 a night for 19 and 20 January. On other days in January, the average room charge for the hotel is priced at $436.
Trump International is not the only hotel in Washington to raise prices in hopes of heightened demand around the inauguration. But it is now priced considerably higher than most rivals.
The decision to unblock bookings around inauguration date at the property stands in stark contrast with its owner's refusal to accept the election result.
There have been mixed reports around Mr Trump's own plans for 20 January, though it is now seen as unlikely that he will follow in the recent tradition of attending it to publicly hand over the reins of power.
Earlier there were also reports that Mr Trump was planning his own rally to distract from Mr Biden's swearing-in ceremony, and possibly to announce his intention to run again in 2024. However, this has also not been confirmed by the Trump camp. 
Some Trump supporters created an online event for 20 January calling it the inauguration of Donald Trump, although Facebook was quick to add a disclaimer. 
The Trump Organisation announced plans to sell the Washington, DC hotel earlier this year, although a report by the Washington Post quoted sources saying that the plan had been stalled due to a collapse of the market. 
Trump says coronavirus was invented to cost him the 2020 election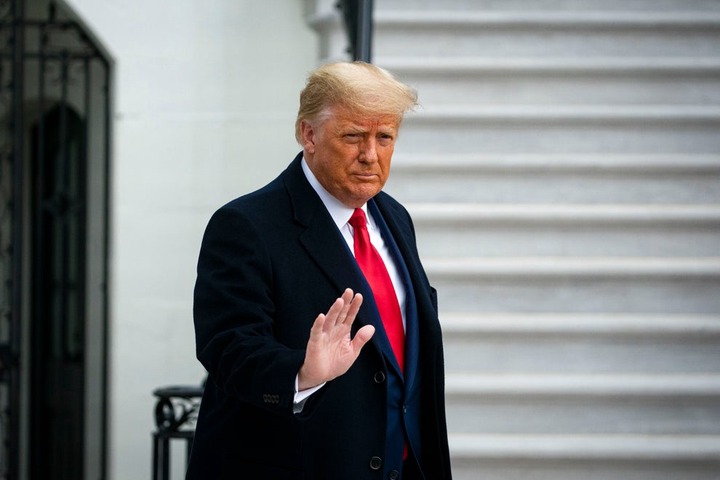 Continuing his bid to raise doubts over the election results, President Trump on Sunday retweeted a video containing several conspiracy theories around the 2020 race with a bizarre take on the origin of the coronavirus claiming it was engineered to tarnish his image.
The video posted by an anonymous account called @a17time which tweets in support of President Trump showcases a string of claims starting from the origin of Covid-19 and leading to the 2020 polling and the election results.
The video opens with the title in bold "How to steal an election" and voiceover says: "Start with a virus, import it into America, talk about it nonstop, call some governors, put patients into nursing homes, kill thousands, blame the president, keep blaming, blame some more," the narrator says, while shots of crowded hospitals and cemeteries play in the background.
"Lockdown small business [sic], kill the economy, push mail-in voting, stoke a race war, call for violence pick a candidate, no, not her," says the voiceover with the shots of Tulsi Gabbard and then moves to the shots of Joe Biden saying "yes, that's more like him [sic]," while the music from "No Church in the Wild" by Kanye West and Jay-Z plays in the background.
The voiceover continues to make claims of the press "shielding" Mr Biden and not covering conservatives. "Ignore the economic recovery, downplay the world peace, pump the place," says the voiceover.  
The video which is a little longer than a minute has received more than 370,000 views and has been retweeted over 20 thousand times. The social networking site was also quick to mark the video as "disputed" as with most of President Trump's tweets containing unsubstantiated claims related to the election.
The video largely follows the line of what President Trump has been claiming so far including claims like widespread rigging, fraud with voting software and connivance of the media and "big tech guys," and ends with the statement, "stealing the most powerful republic in the world... it's that easy."
Donald Trump calls Fox News 'dead' as he steps up feud with network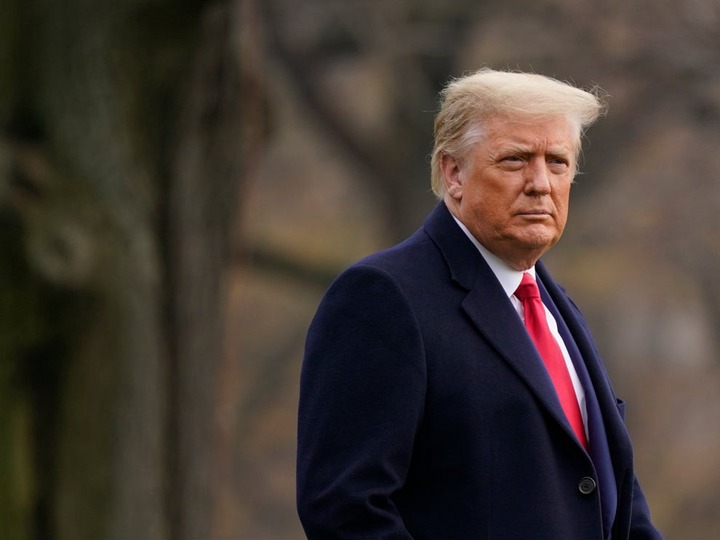 President Trump has taken another dig at the right-leaning network Fox News calling it a "dead" news channel and claiming its ratings are falling, without any data to back this up.
Mr Trump tweeted on Wednesday: "Can't believe how badly @FoxNews is doing in the ratings. They played right into the hands of the Radical Left Democrats & now are floating in limboland. Hiring fired Donna Brazile, and far worse, allowing endless negative and unedited commercials. Fox News is dead. Really Sad!"
Mr Trump did not provide any data to back up the claims of falling ratings of Fox News. The ratings of Fox News have been in line with their overall viewer share and their primetime continues to retain its audience. However, a little impact of his calls to ditch Fox News and go for other conservative news networks was visible when Newsmax for the first time beat Fox News on ratings last week in a key demographic during the 7pm programme slot. 
This is not the first time Mr Trump has complained about a political commentator on the network. Donna Brazile, an ex-Democratic National Committee chair, used to be a commentator for CNN and now appears on Fox News. 
But the president has intensified his attacks against the right-leaning network from the time it called Arizona in favour of Joe Biden ahead of all other networks. The channel also called the presidential race as a whole in favour of the Democrat, alongside all other major networks, while Mr Trump continued to deny and allege fraud and rigging in the elections.
Mr Trump's complaint about "unedited commercials" was likely in reference to several adverts run on the network on Wednesday criticising him and his administration.
Trump impeachment: Biden urges Senate to focus on priorities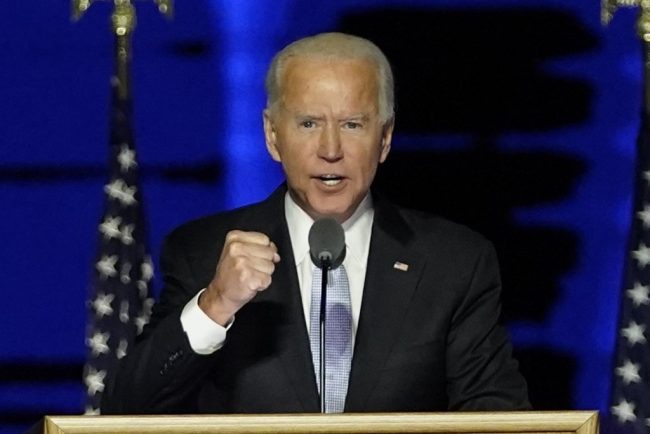 President-elect Joe Biden urged the Senate Wednesday to address the priorities of his agenda even as it deals with the second impeachment of Donald Trump.
In his first comments on the impeachment, Biden said the US is saddled with the coronavirus pandemic and an ailing economy, and he needs the Senate to approve his cabinet choices swiftly so the new administration can get to work after he takes office January 20. A Senate trial of Trump would begin only after this date.
"I hope that the Senate leadership will find a way to deal with their Constitutional responsibilities on impeachment while also working on the other urgent business of this nation," Biden said in a statement.
Content created and supplied by: Above_Inspiration (via Opera News )