The controversial fight led by Sunday Igboho to flush out criminal herdsmen from Yoruba communities is becoming stronger day by day. Though the strategy has been criticized, many still feel it's to a large extent effective. Recall that days ago, the activist invaded and brought down Fulani settlements in Ogun states. Many Fulani herders were evicted from the communities and their properties were destroyed. Interestingly, the action has resulted in some Fulani people coming out to vent the traumatic experience, their positions and thoughts on what's currently unfolding in the Yoruba man. One Fulani man, the first son of the Seriki Fulani in Eggua, Salaimon Adamu, whose house was also destroyed by Sunday Igboho spoke with Sahara Reporters on Monday.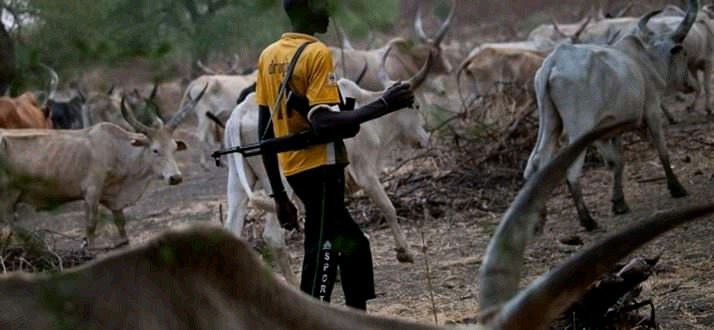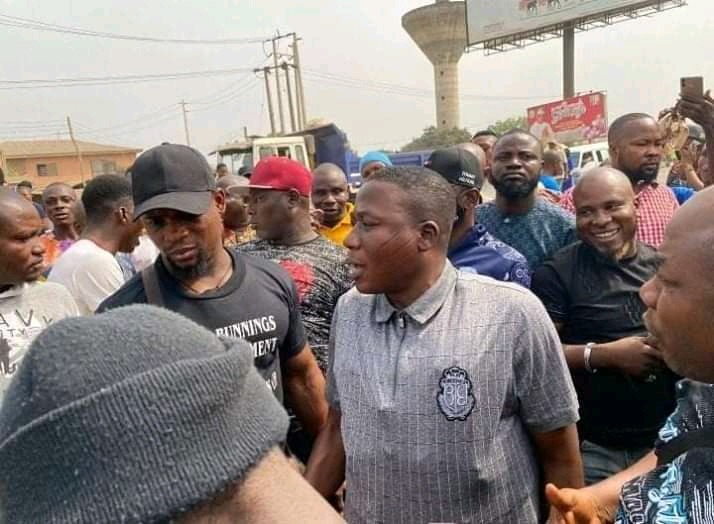 So, Adamu expressed frustration on the issue, stating that him and his family were(and are) not criminal herdsmen. He maintained that they were peaceful and lawabiding settlers who had a good relationship with the Yoruba people to there. He claimed the criminal Fulani herdsmen are the ones from the core northern states such as Sokoto, Kebbi, etc. and encouraged the government and Sunday Igboho to attack those ones, deal with them severely. Adamu feels that the bad eggs have ruined the reputation of the entire Fulani tribe.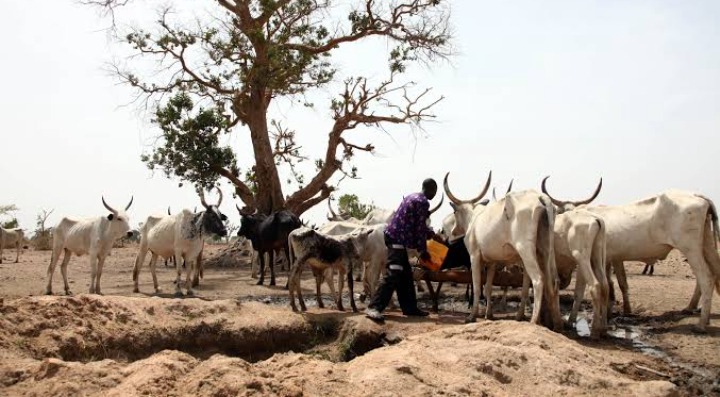 Speaking with Sahara Reporters, he said, "...People don't know that the Fulani herders from the upper Niger are the criminals. The Fulani herders from Sokoto, Kebbi and other core North areas are the ones killing people...these nomads are the criminals that the government should fight and punish so that Nigeria can have peace."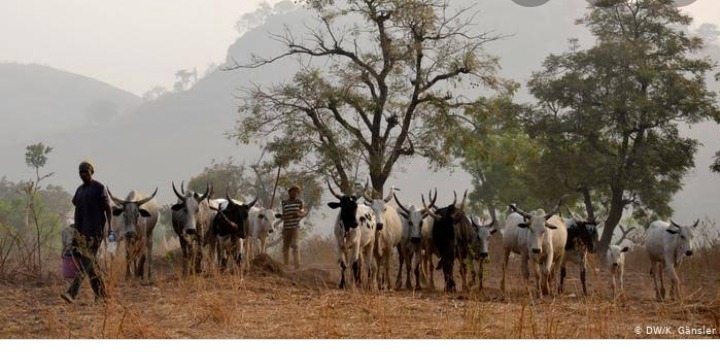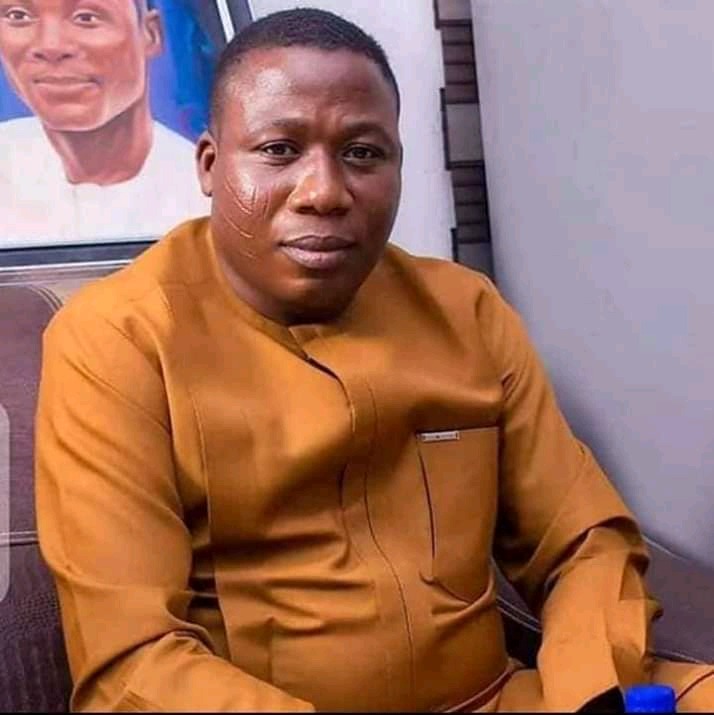 On his thoughts on what Sunday Igboho is doing, he said, "...I support Sunday Igboho fully to help us arrest these criminals. But, what I am not happy about is that they also generalise when they are doing their jobs..."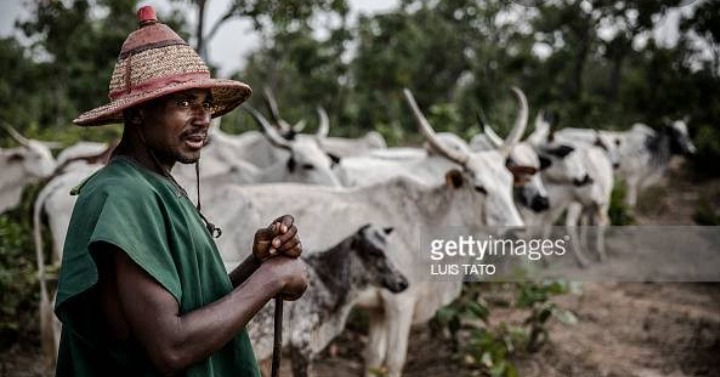 Reacting to his statement, many people sympathise with him and clarify that indeed, not all Fulani herdsmen are criminal. Some Yoruba people agree with him on the existence of good and law abiding Fulanis, some even say the young man is not to be trusted, lol. However, everyone still looks forward to the flushing out the bad eggs at the end of the day. Read reactions below: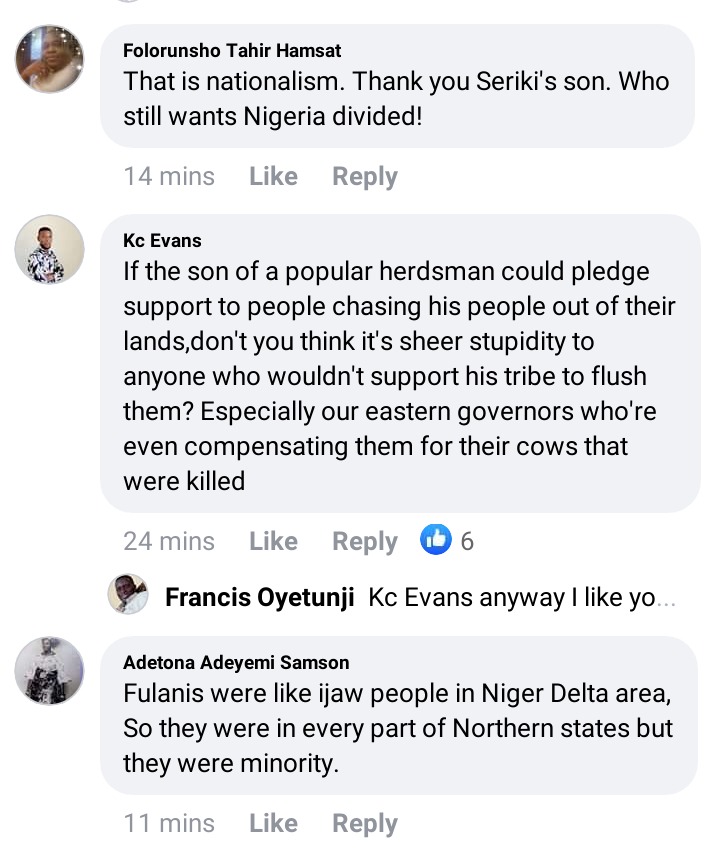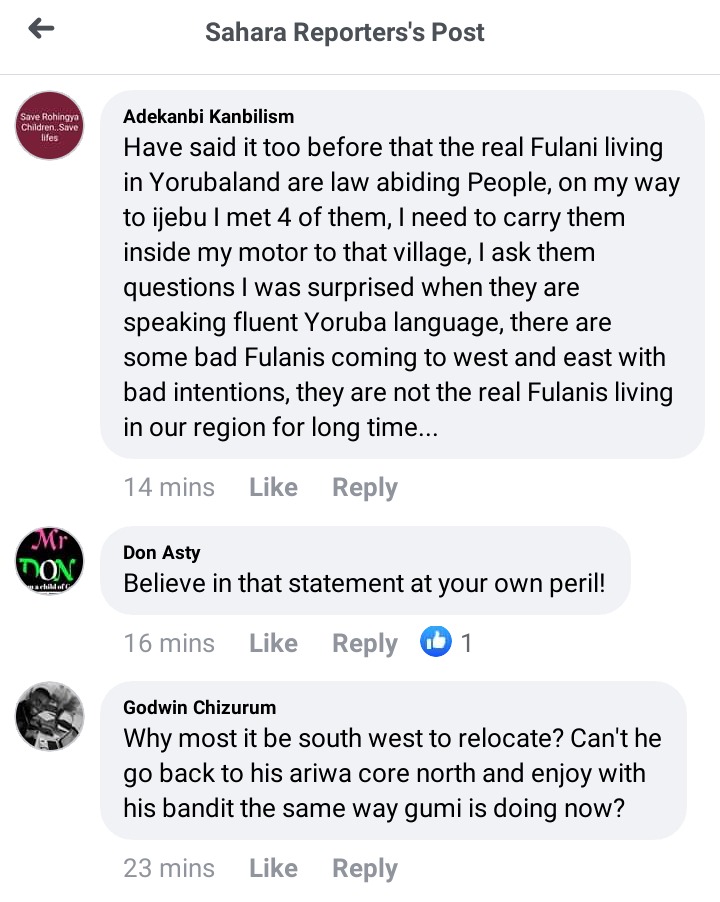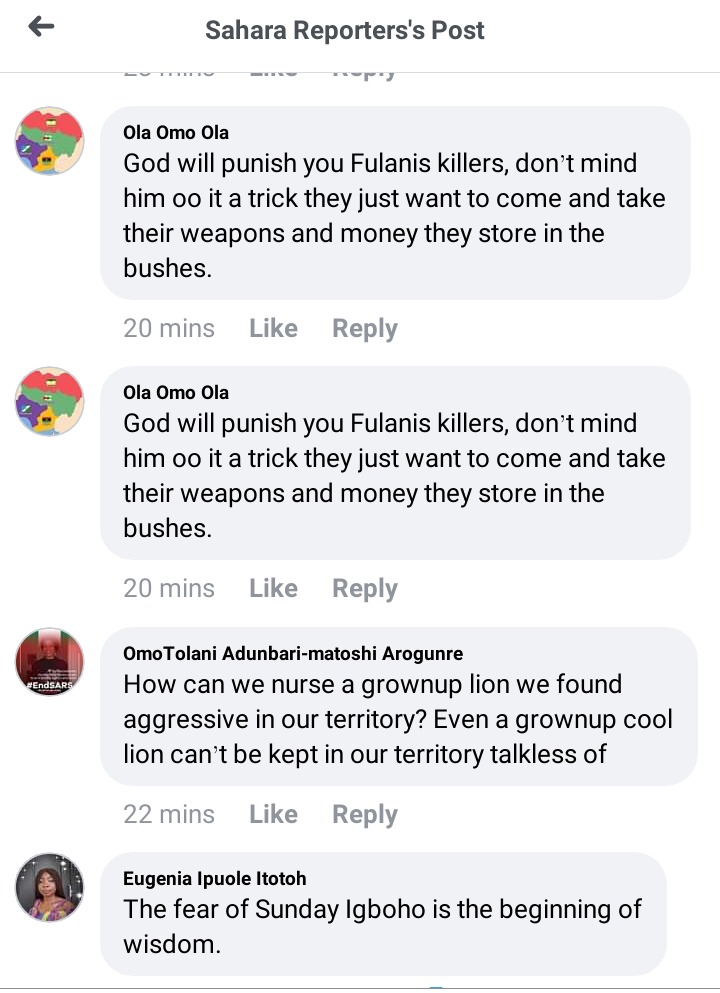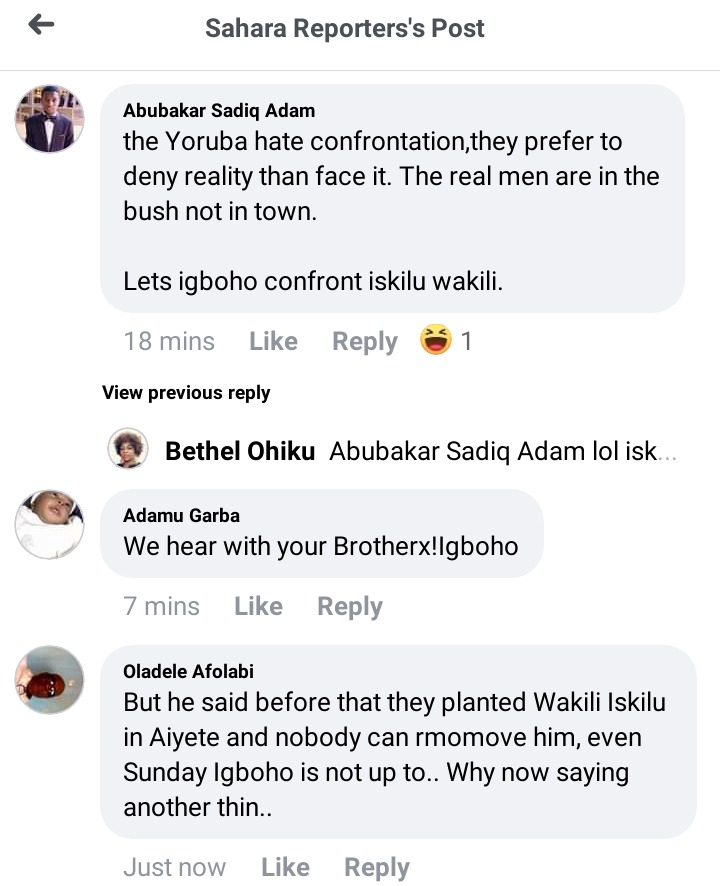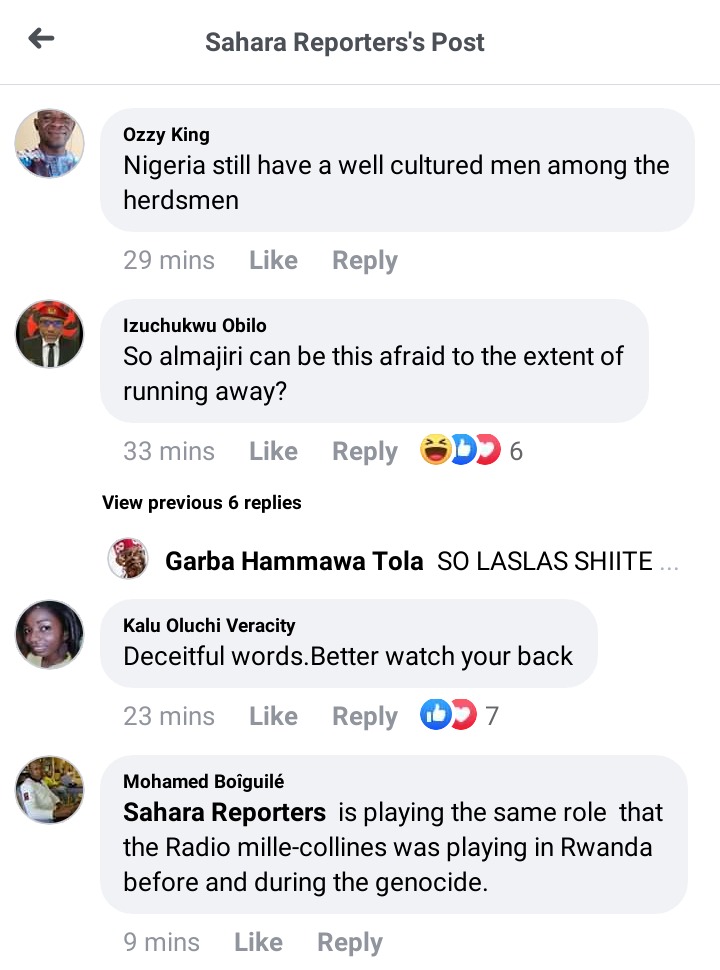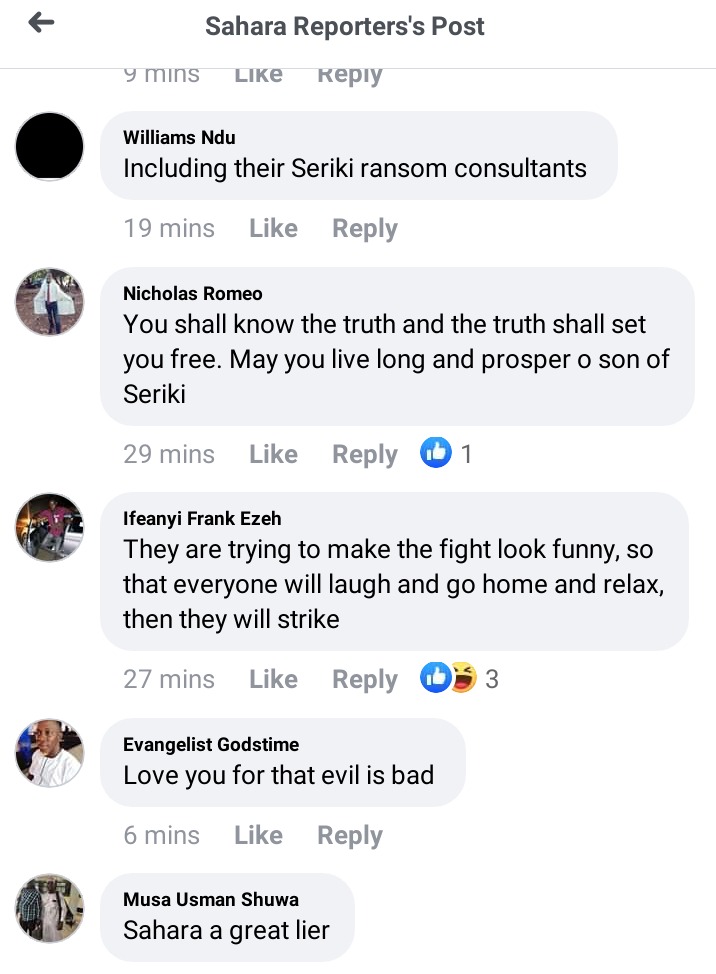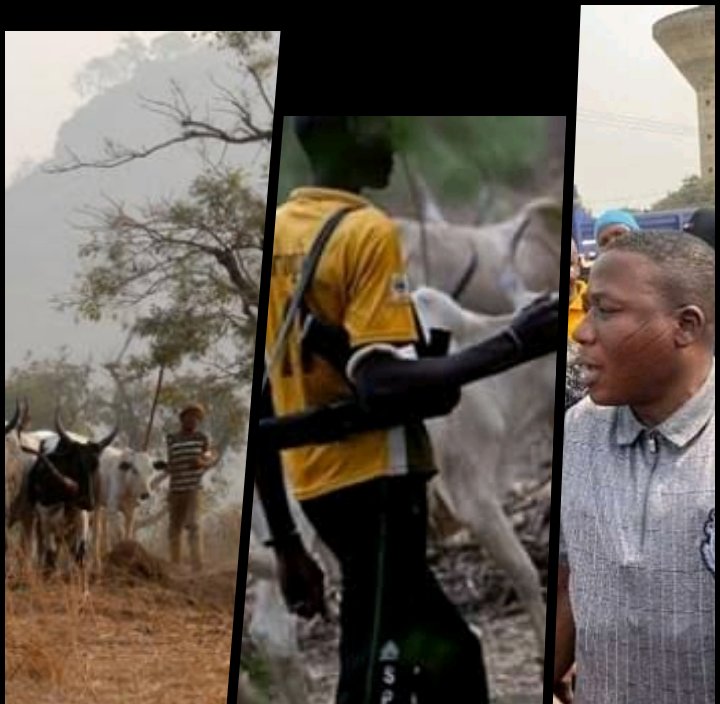 Seriously, I admire the courage of this Fulani man despite his sad experience. The government has to support what Mr. Sunday Igboho is doing so that the criminals can be completely filtered from the forests and peace be restored in those communities. We want our farmers to go back to farm without any fear. Why is the government taking too long to respond to this situation?
Source: Sahara Reporters
Content created and supplied by: Anequeen (via Opera News )