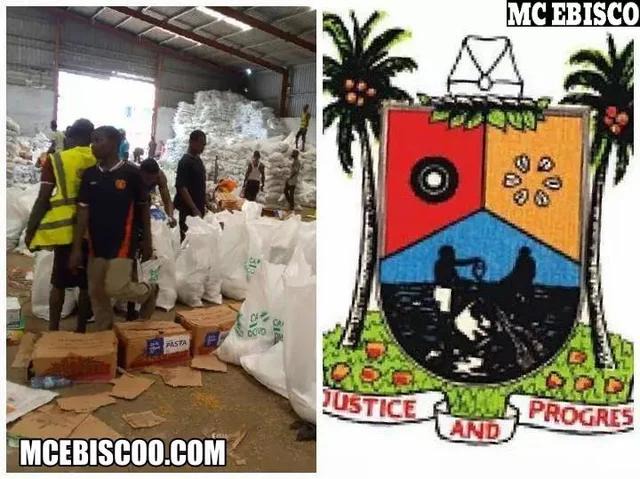 Recall the ordeal that transpired few hours ago on how angry Lagosians vandalized a warehouse where Covid-19 palliatives were kept. Many Lagosians were spotted in a viral video which is currently on circulation, making- away with palliative packages. 
However, the Lagos State Government has come out to say that the food palliative packages were donated to the government by the private sector Coalition Against Covid-19 (CACOVID) group. 
They further narrated that the hijacked items belong to the Southwest and not for Lagos State. They also revealed that the vandalization of the warehouse at Mazamaza was totally an illegal act and as such the State Government has outrightly condemned it.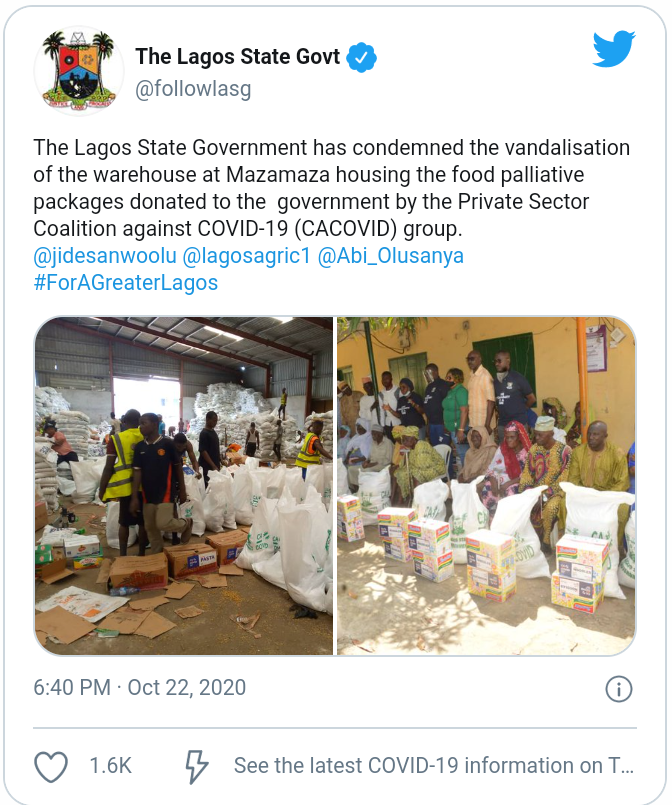 Nigerians, on hearing the press release and declaration as pertaining the Mazamaza warehouse vandalization, are not comfortable, hence feeling resentful. They stated that the statement made by the state Government would only amplify the anger already in the mind of aggrieved youths on the street. 
Below is the screenshot of what the Lagos State Government posted and the its aftermath reactions.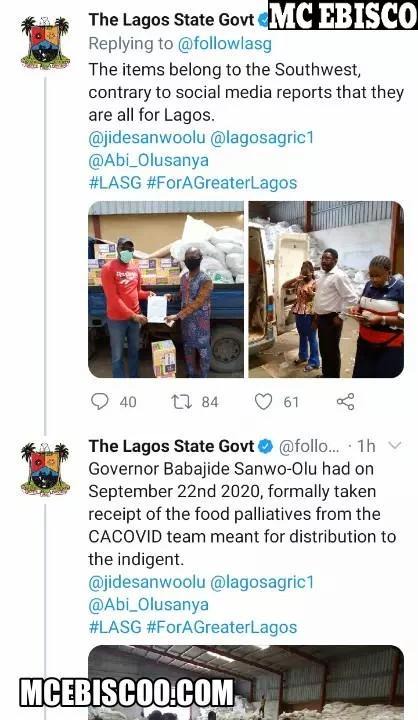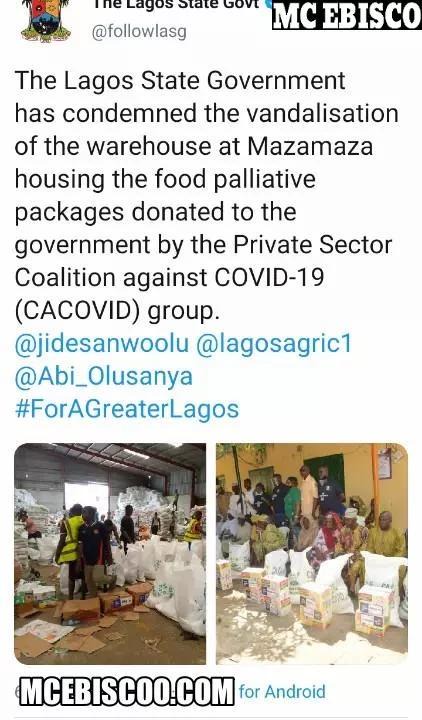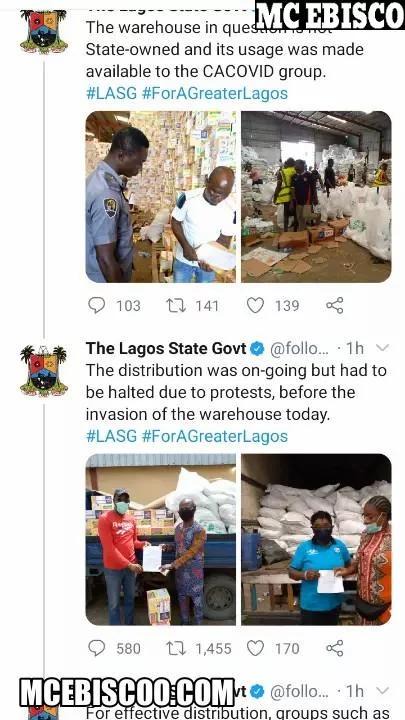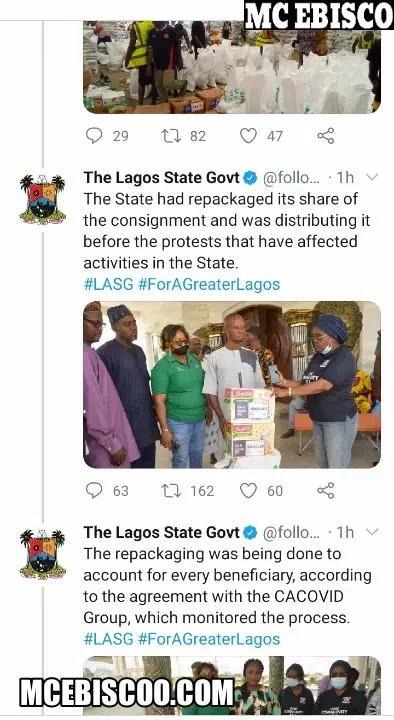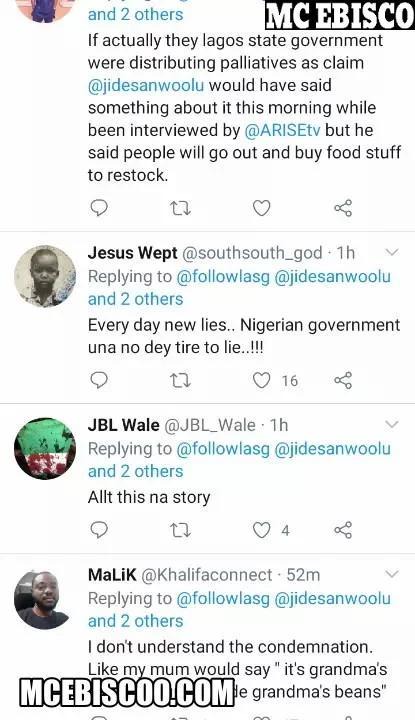 Content created and supplied by: OsPrince (via Opera News )