IPOB in the Southeast, Oduduwa Republic in the Southwest and (a strand of) Arewa in the North; all campaigning for the balkanization of Nigeria. The typical response to the campaigns of these ethno-nationalists has been to urge Nigerians to look beyond their tribes and nationalities to see the need for Nigeria. If we look within our tribes and nationalities, we would find ample inspiration and motivation to keep fighting to make Nigeria work. Sunday Igboho have come under severe criticism for inciting a ethnic clash between the Yoruba's and Northerners (Hausa/Fulani), and the clash at Sasha market in Ibadan was the ice on the cake, with all fingers pointing at him for being responsible.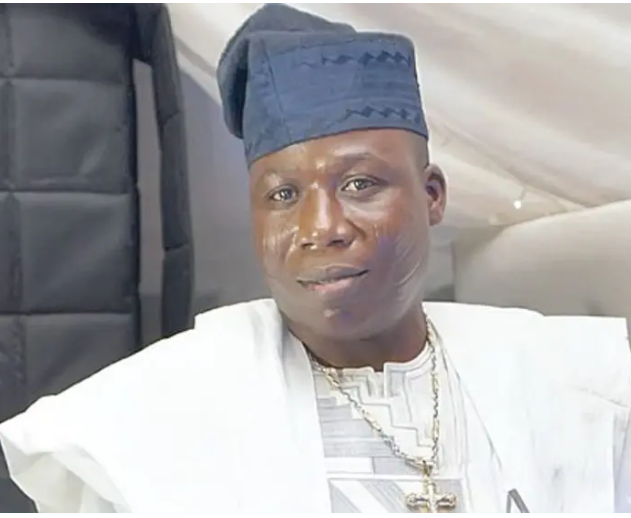 A Twitter User by the name Hebraheem emphatically claimed that, the popular Yoruba Activist Sunday Igboho never asked the Northerners to leave Southwest.
Checkout the screenshot: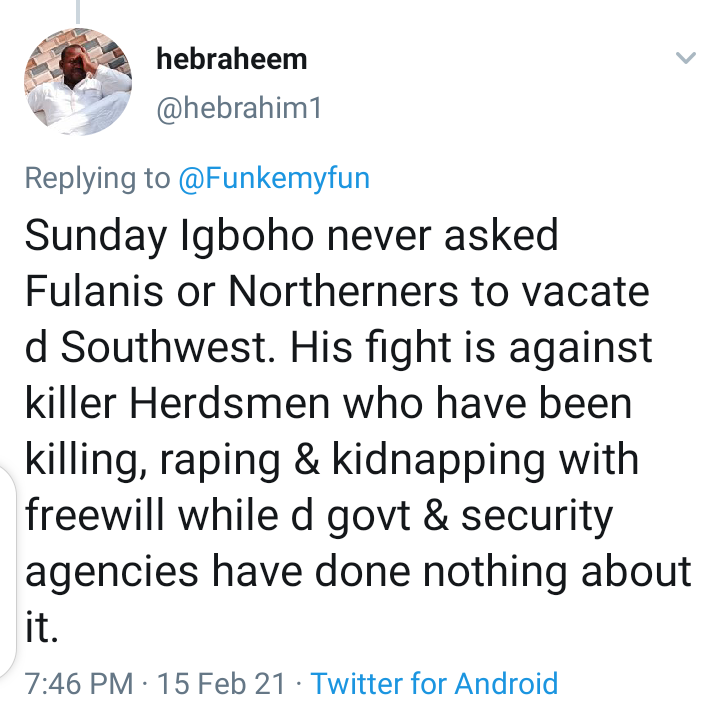 Sunday Igboho never asked Fulani's or Northerners to vacate the Southwest. His fight is against killer Herdsmen who have been killing, raping and kidnapping with freewill while the government security agencies have done nothing about it.
Content created and supplied by: PrincessAJ (via Opera News )