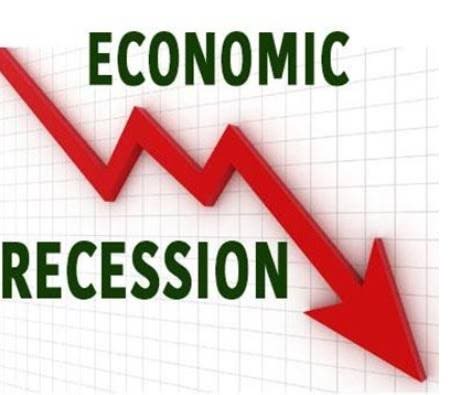 After the news of Nigeria sliding into a worst economic recession in 33 years was announced, a former presidential aspirant in the 2019 general elections, Kingsley Moghalu has said Nigeria needs a leader with high intellectual capabilities to manage the country's economy. The recession which is the second since President Buhari was democratically elected in 2015 was projected as a likely occurrence by the World Bank due to the impact of the coronavirus pandemic and dwindling oil prices.
That projection was confirmed by the National bureau of statistics yesterday, after it announced that the figures of the gross domestic product report for the third quarter of 2020 showed Nigeria's economy contracted by 3.62 per cent, a figure which happens to be the lowest growth in over three decades.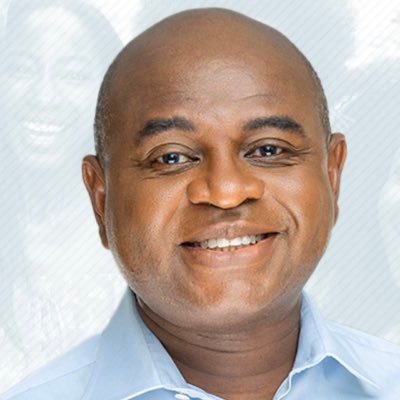 Kingsley Moghalu
Reacting via his Twitter handle, Mr Moghalu said until the nation elects a competent leader who has sound economic intellect, transforming the nations economy will continue to remain a dream. His quote,
"No surprise Nigeria is entering yet another recession. Until Nigeria is led by an intellectually competent leader, with visionary politics backed by sound economic thinking and knowledge, economic transformation will remain a dream. It's for citizens to do the needful."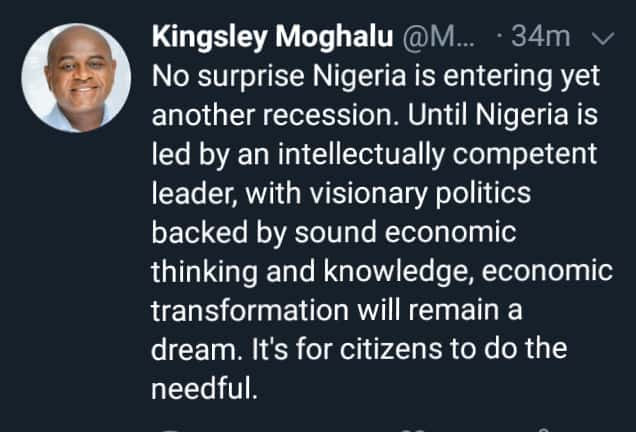 What do you make of Mr Moghalu's opinion, please share reaction below.
Content created and supplied by: RealMedia (via Opera News )