The recent events witnessed in the country over some time has sparked up different reactions. The attacks by Fulani herdsmen in the South West and the recent clash in the South East has fueled talks and agitations from Nigerians about a seperated Nigeria. Recently, Popular Notherner, Adamu Garba took to his Twitter handle to state numerous points why the north would benefit from a seperated Nigeria if it happens.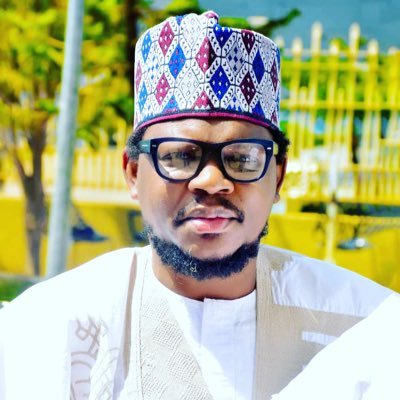 This statement fueled many reactions from Nigerians around the world. He has today taken to his twitter handle again to make another statement concerning the issue of a seperated Nig
In his tweet, he said the West is claiming Niger Delta as part of their region, the East also claiming Niger Delta as part of Biafra and the South rejecting both.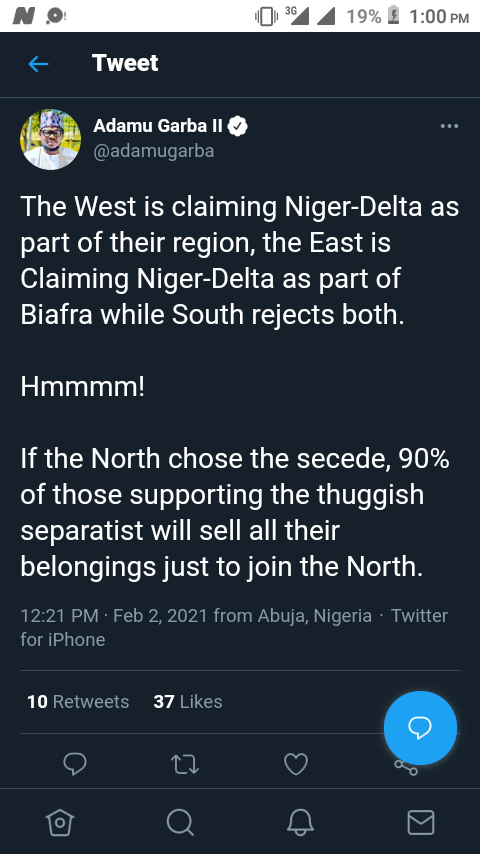 He ended by saying if the North choose to secede, 90% of those supporting the thuggish seperatist will sell all their belongings just to join the North.
His tweet has drawn many reactions from people and here are some of the comments.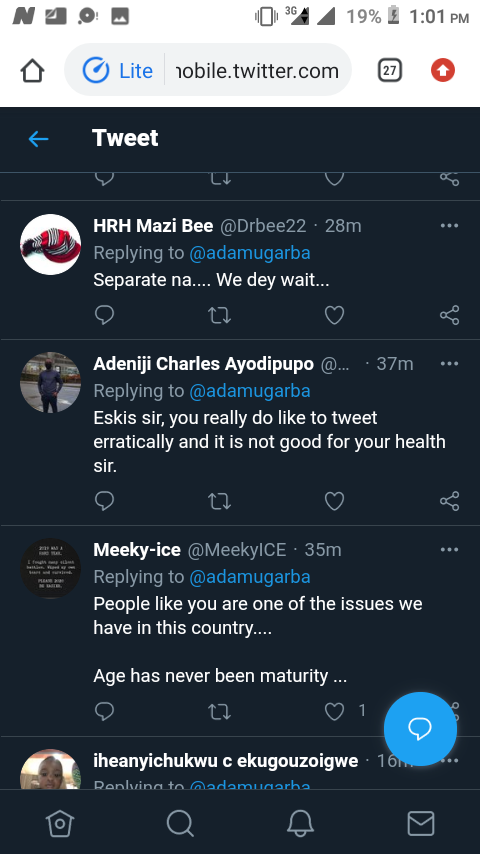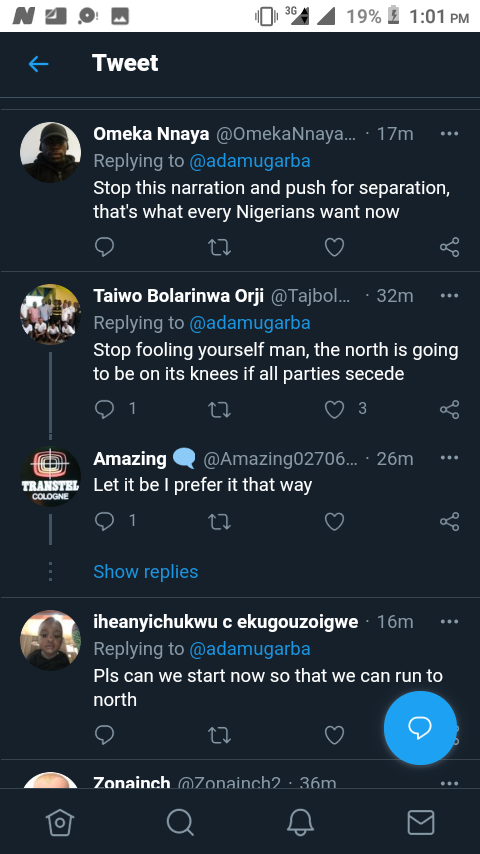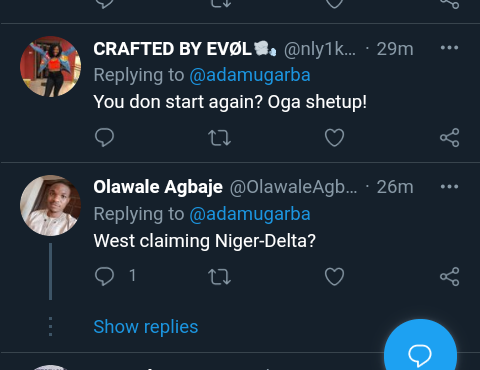 What are your thoughts on this?
Like, Comment and Share.
Content created and supplied by: Flyers (via Opera News )