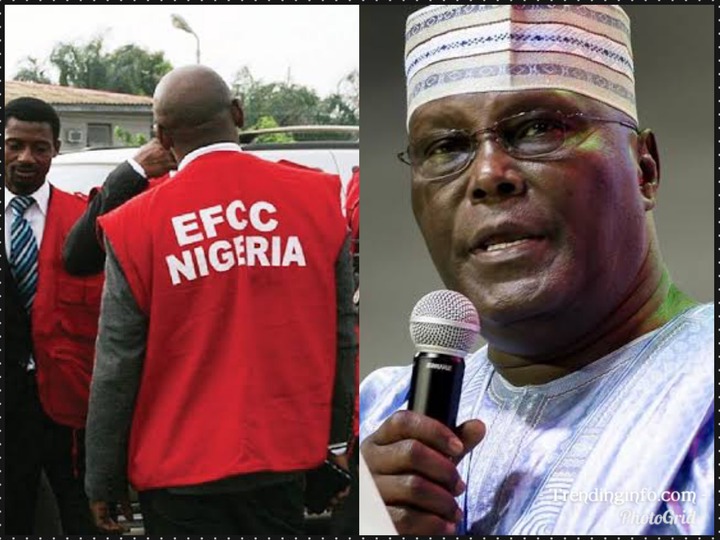 NDLEA Chairman wants 300 million Nigerians tested.for drugs : The Drug Law Enforcement Agency's chairman said that all Nigerians at least 300M should be tested for drugs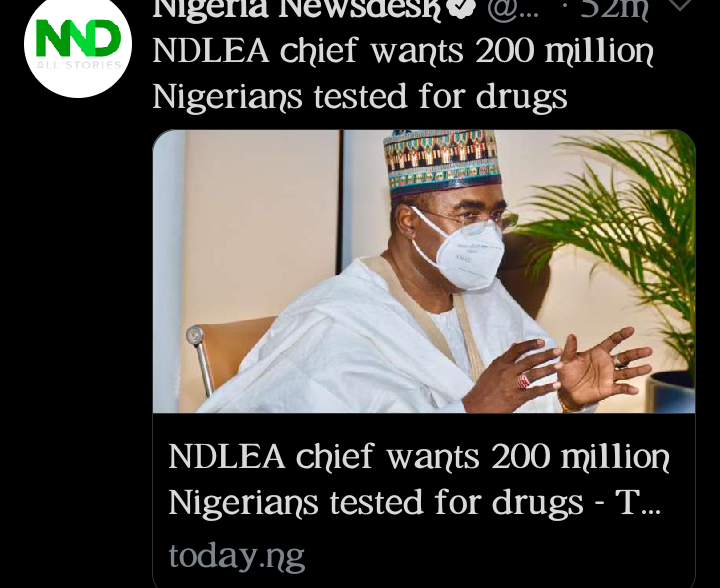 The current push to conduct drug test for Politicians and citizens is to provide help those need treatment and rehabilitation. I think this drug will help.many Nigerians .
 Atiku sends strong message to EFCC : Atiku Abubakar sends strong message to EFCC telling them to stop victimizing politicians .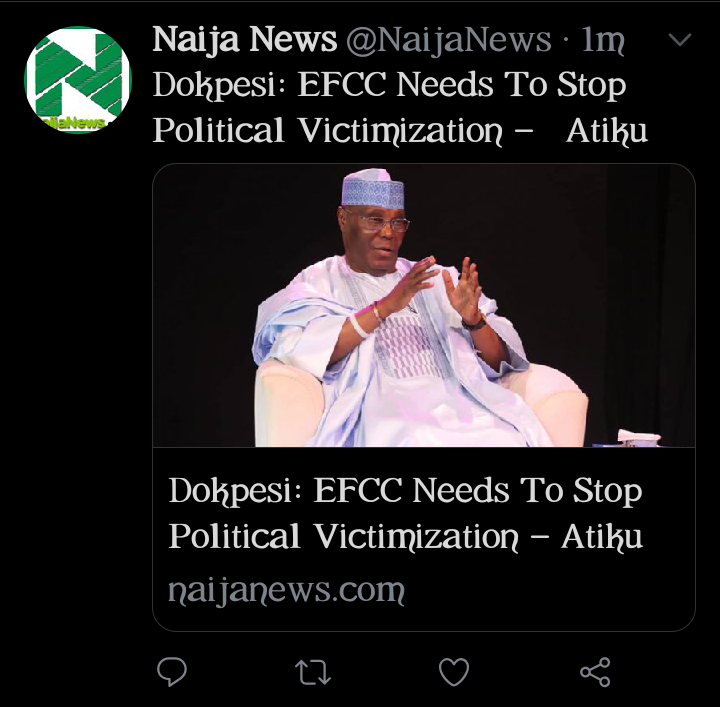 Atiku made this statement on Friday when he reacted to Appeal court ruling which led to the release of Chief Raymond Dokpesi founder of Dear Communication.
 " EFCC appears to be focusing on opposition politicians, thereby casting doubt on credibility of the Anti-graft agency .
 Prominent Nigerian Is Dead : Haruna Maitala is a member of the House of Representatives, he died on Friday night in a road Accident along Bade-Gitata on his way to Jos .

 According to source he did alongside his son, driver and security aide .
What do you think about EFCC probing politicians ?
Content created and supplied by: Emma20 (via Opera News )