INEC denounced the reinstatement of permanent voter registration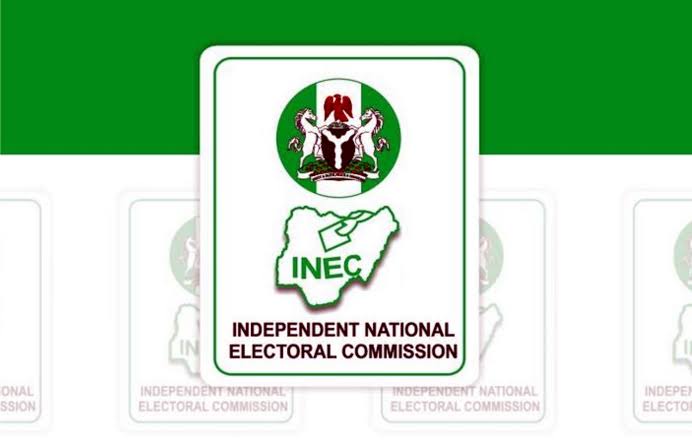 Nigeria The Independent National Electoral Commission (INEC) has denounced the resumption date of continue voter registration (TRC). The body on its twitter account denounced the fake news in progress and pleaded with the general public to ignore the news.
Below is the caption of their tweet with the attached image.
Independent National Electoral Commission (INEC) wishes to inform the general public that no date has been fixed for the resumption of Continuous Voter Registration (CVR).
We implore Nigerians to ignore the fake news making the rounds that the Commission will open the register of voters from 25th January 2021.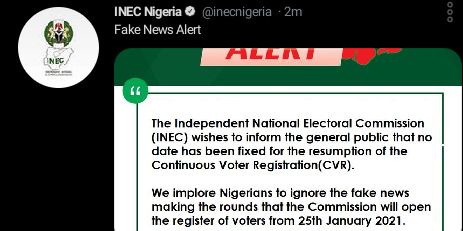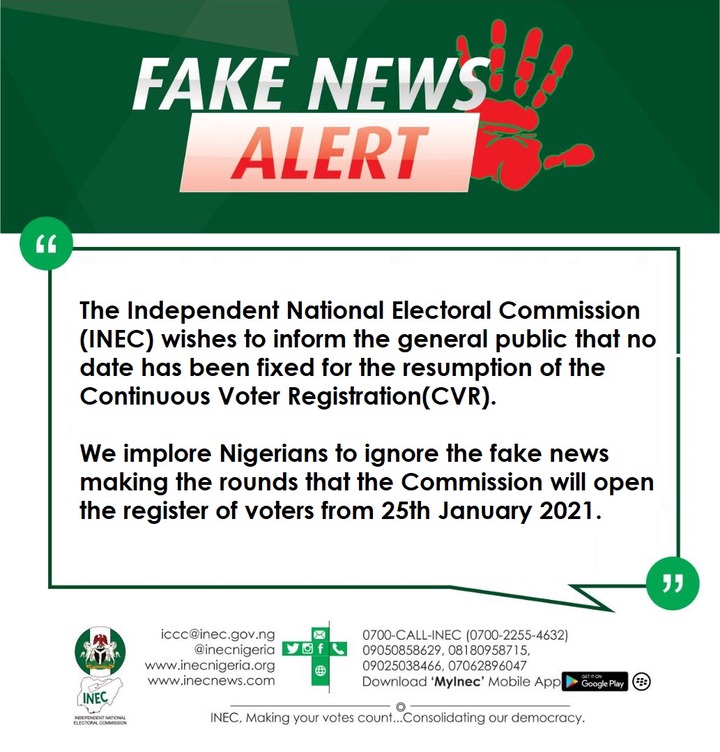 The registration was discontinued due to the coronavirus and no date was set for the continuous registration. 
This action was taken in accordance with the federal government's guidance to reduce the spread of COVID-19.
Photo Credit: Twitter
CELEBplus: Share and Follow us for more news around the world.
Content created and supplied by: CelebPlus+ (via Opera News )