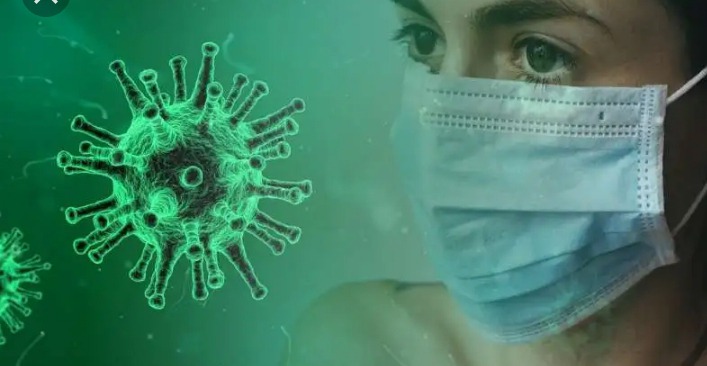 Coronavirus erupted last year and caused many hindrances to the world economy and also causes the deaths of many people.
The virus is a deadly disease and has not left the country while new cases are been recorded daily in the country.
Despite the deaths and new cases that are been recorded in Nigeria, the governor of Kogi State, Yahaya Bello has not believed that the virus exists in the country.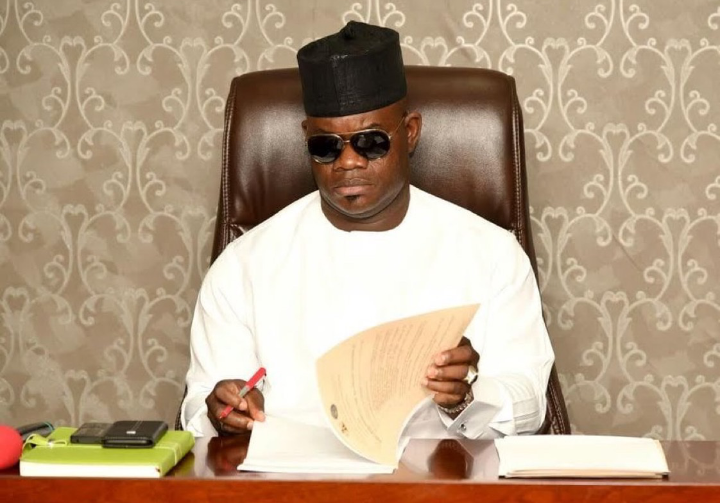 Recall that NCDC declared the state as one of the risk states in Nigeria due to failure in conducting tests.
The governor doesn't allow the coronavirus test to be conducted in his despite the risk that is attached to the deadly virus, he claimed that the virus is not in the country and accused the Federal Government of setting aside money to buy the coronavirus vaccines.
But despite all these claims by the governor, he allegedly allocates 9billion Naira for Coronavirus in the 2021 Kogi State budget will surprise many Nigerians and pull them to react to the report made by the People's Gazette.
Many people have said their opinions in response to the report, here are some of the reactions in the picture below;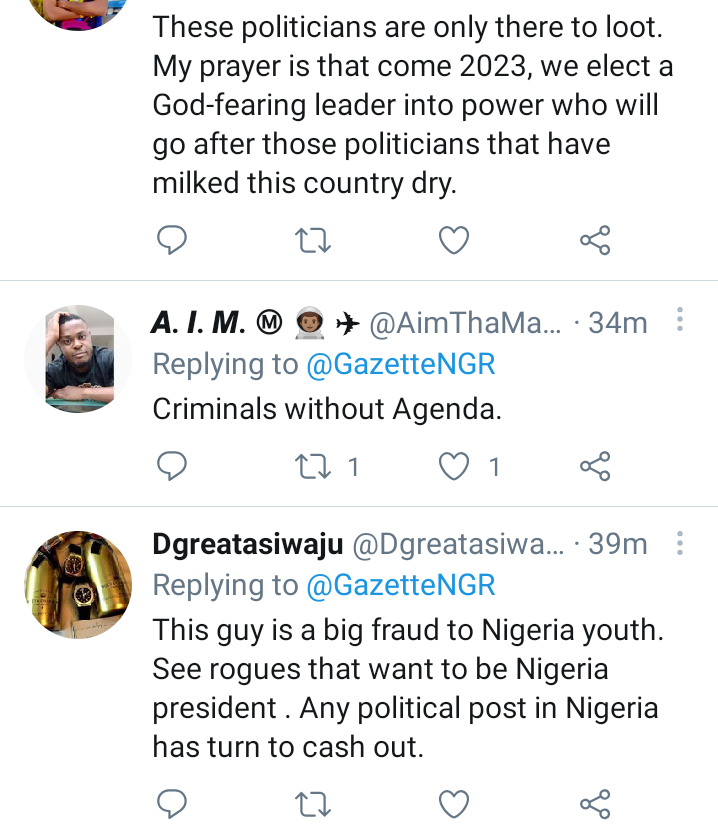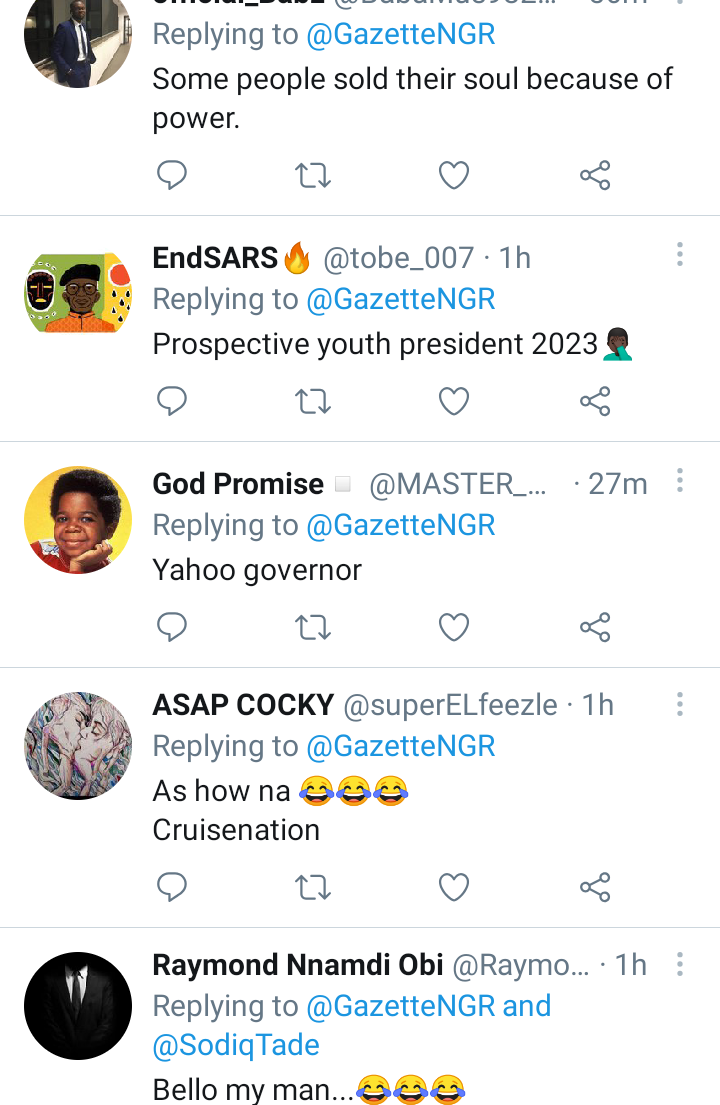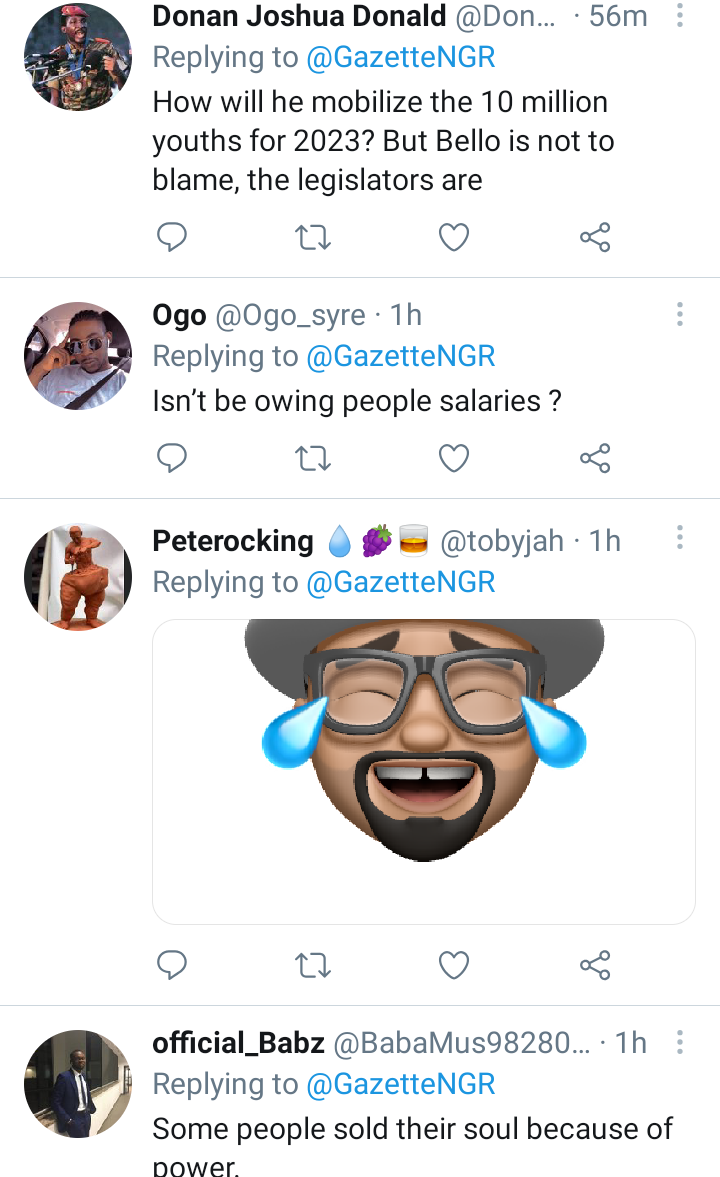 What can you say about the governor?
Is it right to incude the coronavirus budget by the governor?
What's your take on this? Write your comments below and share this news with others.
Source: Gazzette
Content created and supplied by: Donramsco1 (via Opera News )