The insecurity challenge in this country Nigeria, from the north to the south if not properly addressed, as some politicians and the federal government shows non-chalant attitude, can disgenerate into civil war,
Since, the beginning of this year insecurity challenges are becoming more common, form Fulani herdsmen, Sunday igboho, Banditry, kidnapping and Boko Harram.
More recently, a police station in Imo state was razzed by hoodlums in Obowo, Imo State, killing two policemen and injuring three others.
In a statements released by the spokesperson of the command, Mr Orlando Ikeokwu, says the hoodlums drove in four cars, shooting sporadically into the air as they arrived the station. 
''The officers on duty engaged them in a gun duel , at the end of the gun battle, one Police woman sustained gun shot injury and has been taken to the hospital for treatment.
Regrettably, the station that was just renovated after being razed down by hoodlums during the EndSars saga, was again set ablaze.''the statement read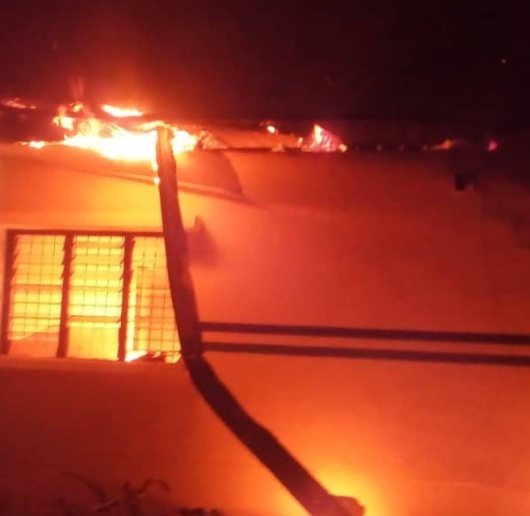 Here is a link to watch the video live:
https://www.pscp.tv/w/cwdwO3R3LTEzNDQyMDM5MDEzMTEwNTM4MjV8MXZPeHdFdm5rZXFHQonuOguEXAqWHuKYnLIQadKzKq6K0O61CkyAWIWqxct1?t=20m15s&s=09
The level of insecurity in this country, is alarming Government should stop politicking with matters of insecurity as more chaos should not erupt.
And also as long as the Nigerian government are using police and military as a tool to harm the poor masses, more of these are yet to befall them. Nigerians are fed up with this Government
Who do you think? Kindly share your opinions on the comment section below.
Content created and supplied by: PrinceLaw007 (via Opera News )