A famous Nigerian politician and the national leader of the All Progressives Congress (APC), who is popularly known as Bola Tinubu has revealed why Nigeria needs God's protection.
Due to the current crisis and insecurities facing Nigeria these days, Bola Tinubu is therefore calling on God's Protection in Nigeria.
According to a recent report that was made by the nations Nigeria, they took to their Twitter page and shared screenshots of how Bola Tinubu revealed that Nigeria Need's God's Protection.
Bola Tinubu while Speaking at the Eighth-Day Fidau for former Lagos State governor, Alhaji Lateef Jakande, said that Nigeria is currently facing big crises, insurgency and banditry. He further said that God Almighty who made this country one of the largest country in Africa will guide and protect Nigeria.
In this, I will be sharing screenshots of how Bola Tinubu reveal that Nigeria needs God's protection.
Check out screenshots below: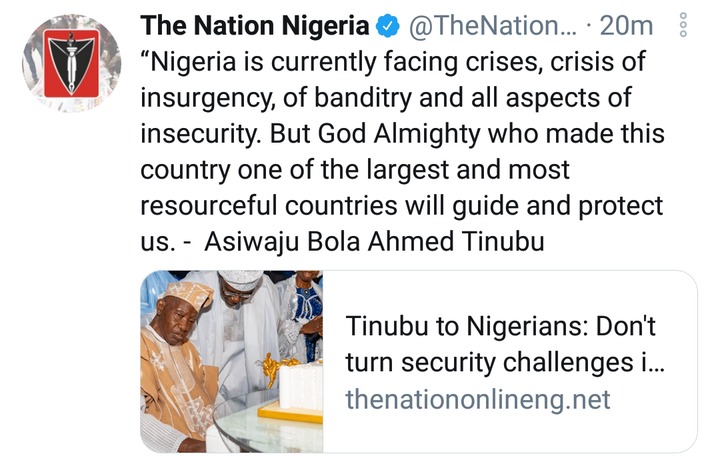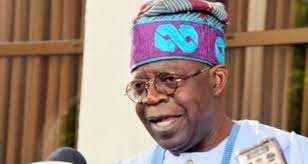 From the screenshots that was shared above, you will clearly see that the only thing Bola Tinubu believes in right now is God's Protection for Nigeria.
Do not forget to share this article for awareness. 
Content created and supplied by: MagicWriter (via Opera News )