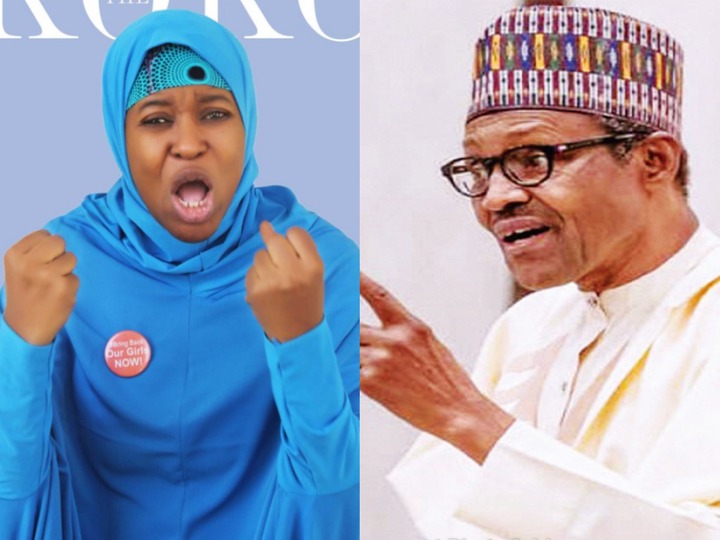 A popular Human Rights Activist, Aisha Yesufu has again blasted president Muhammadu Buhari and his administration. Following the recent happenings in the country, she made it clear that giving the president F-9 as a grade for his performance is like making a mockery of those who have tried and failed in their various endeavours. 
She is known to be a strong critic of the president and wouldn't say anything good about the Buhari APC led administration. Aisha has been a strong advocate for good governance and the general well-being of Nigerians.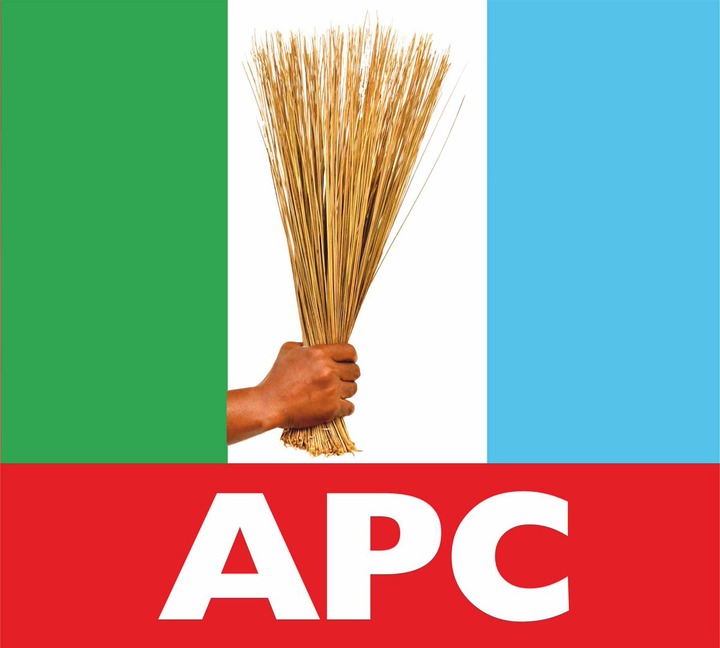 In the past few months especially during the #ENDSARS protest that rocked the country, she has been in the forefront and on social media encouraging people to stand up for themselves and what is good as beneficial to the country. As one who has experienced life's challenges, she knows what is good for the people and would always go for it.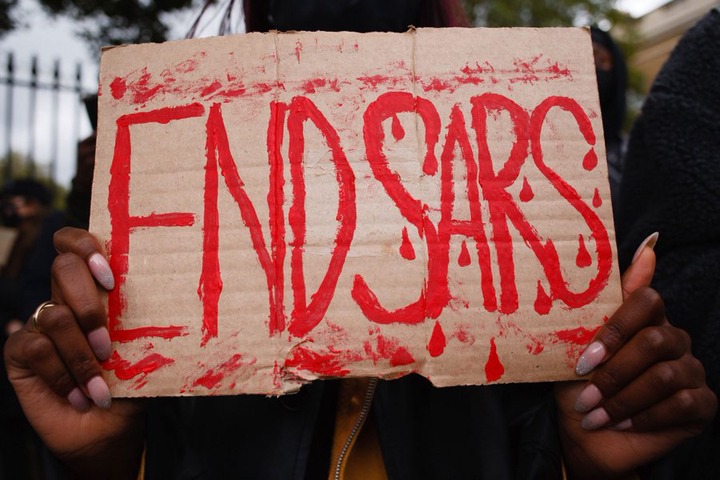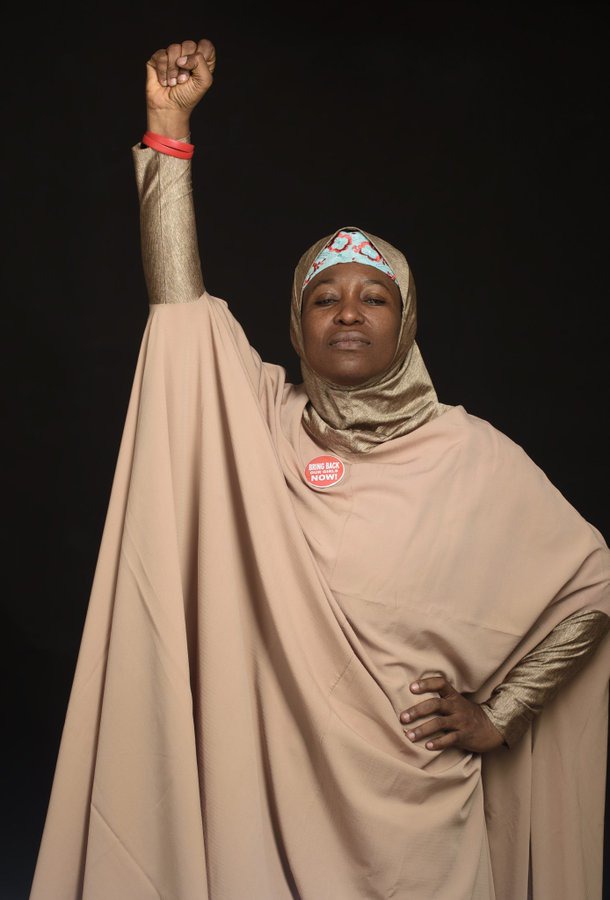 As a married woman, people sometimes wonder how she combines her role as a mother and activism. But the truth is that she finds strength and courage where many people dare not venture into because they are afraid. She is one woman that can stand up to challenge security officers, face to face with being afraid of arrest. 
However, she has pointed out in her recent tweet, she said that the president has done nothing and has not tried anything other than in travelling and always appearing in a white Kaftan.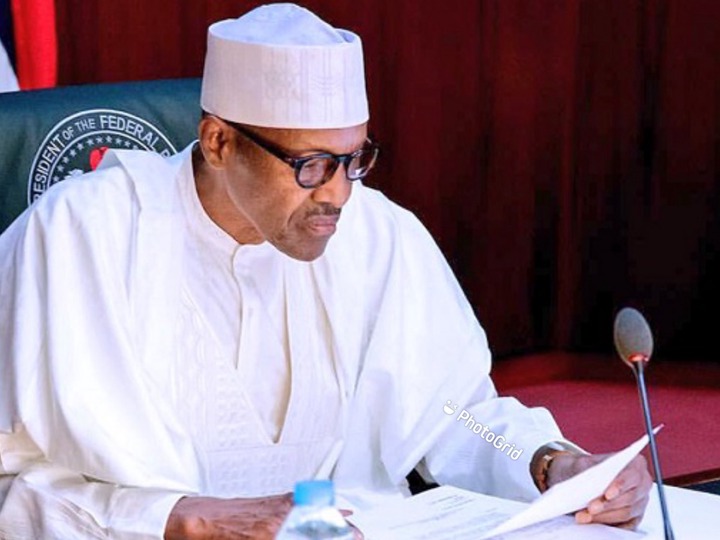 As a matter of fact, this statement is too strong for her to make against the president and commander in chief of the armed forces of Nigeria. Irrespective of anything or party differences, the president should be respected and given a chance to prove himself right. 
He is still in the early years of his second term in office as the president. It's understandable that he is aged and the country is facing insecurity and insurgency especially in the North. But that is not to say that all these things that are going on in the country will not come to an end soon.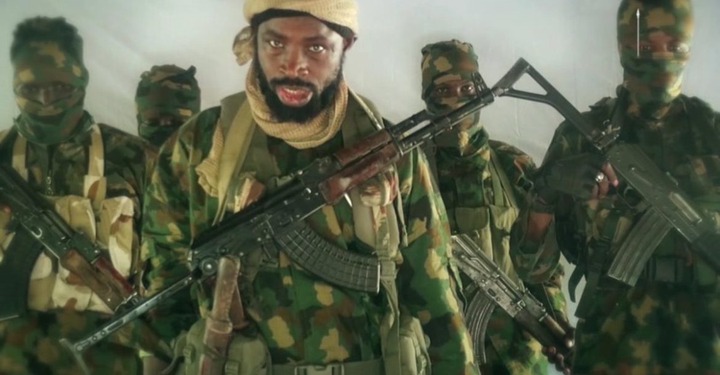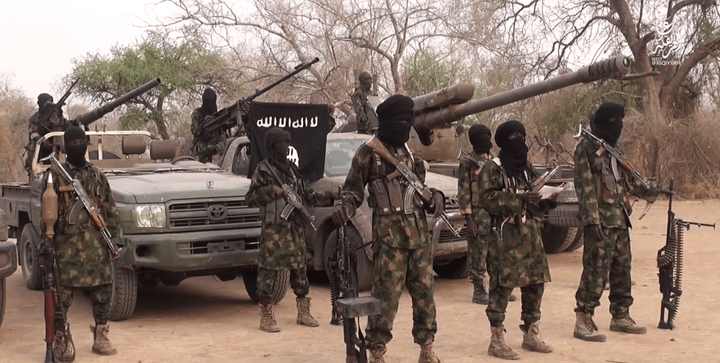 The Nigerian government has renewed its efforts and commitment to tackle the menace of insecurity in the country, and we have seen the results. The Nigerian Army are in the trenches fighting the dreaded Boko Haram terrorists group. 
It was reported by Sahara reporters that the Nigerian Army has recorded major successes in their operations in Sambisa where leader of the dreaded sect, Abubakar Shekau reside. According to the report, his farm was captured and food stuffs were ceased by soldiers.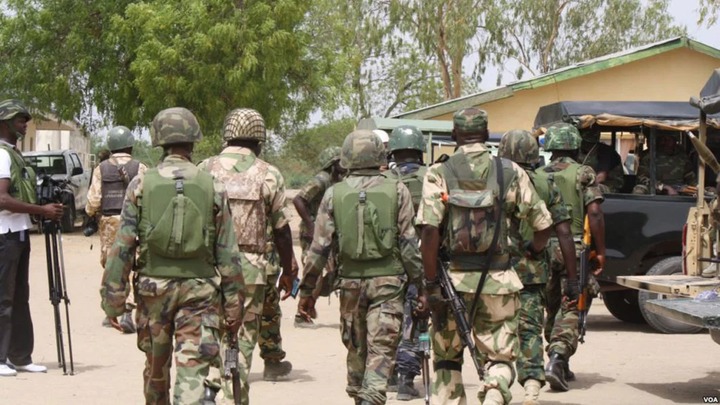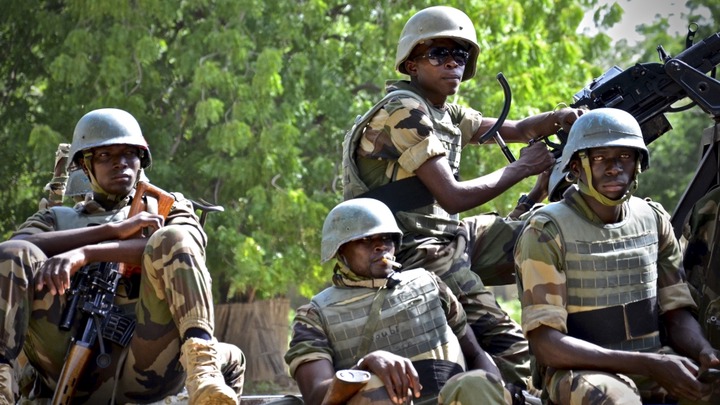 Meanwhile, here is what Aisha Yesufu said that got people's reactions. See below; 
"Giving Buhari F-9 is an insult to those who tried and failed. Buhari hasn't tried in anything other than in travelling and wearing white starched kaftan. A whole new level should be created for him!
Even failure is aghast at Buhari's failure."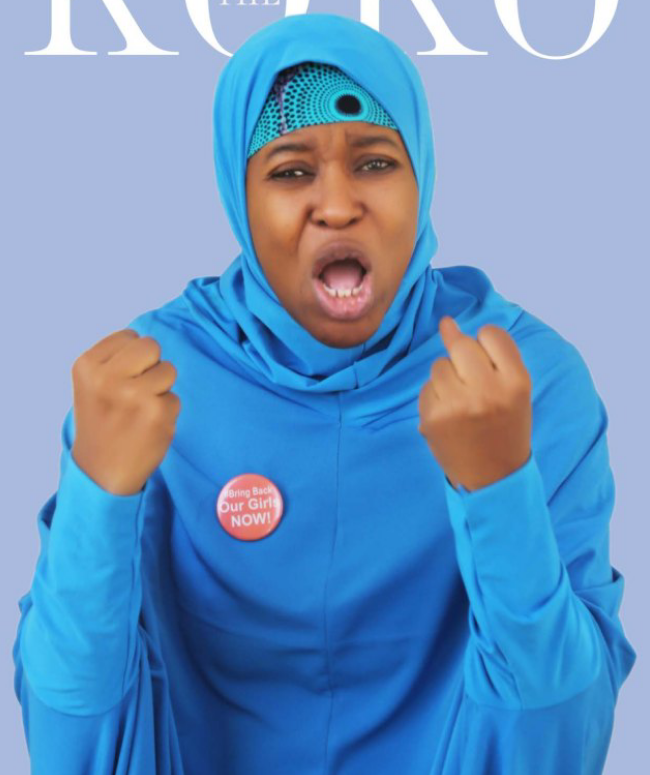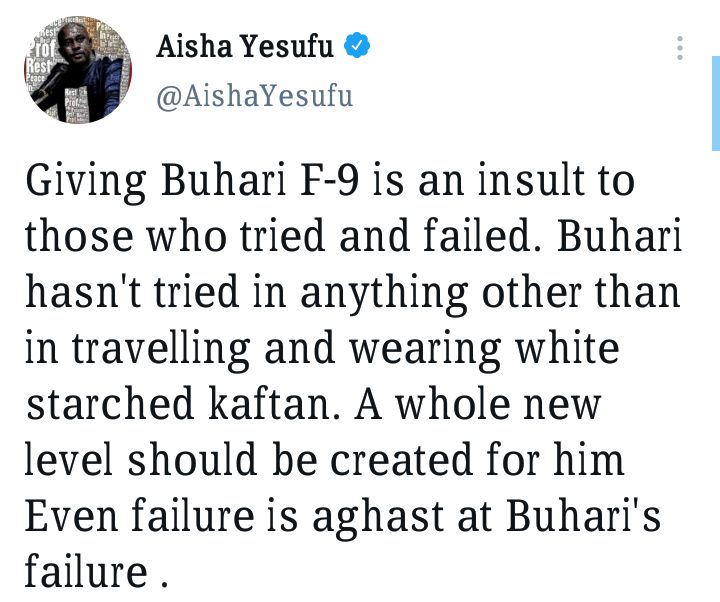 See people's reactions below after the tweet went viral on social media;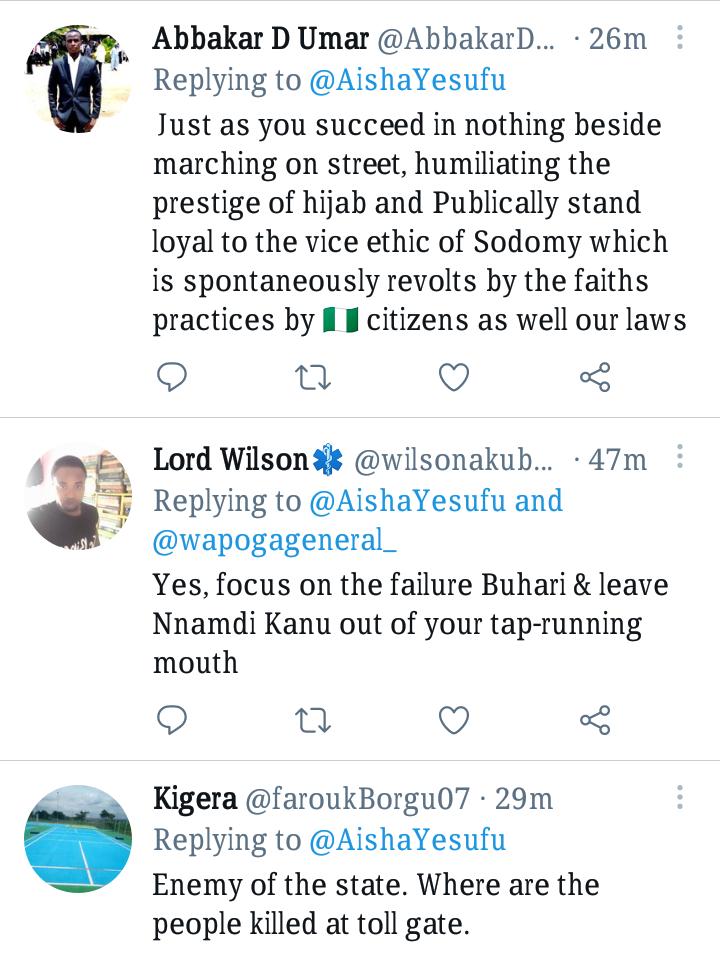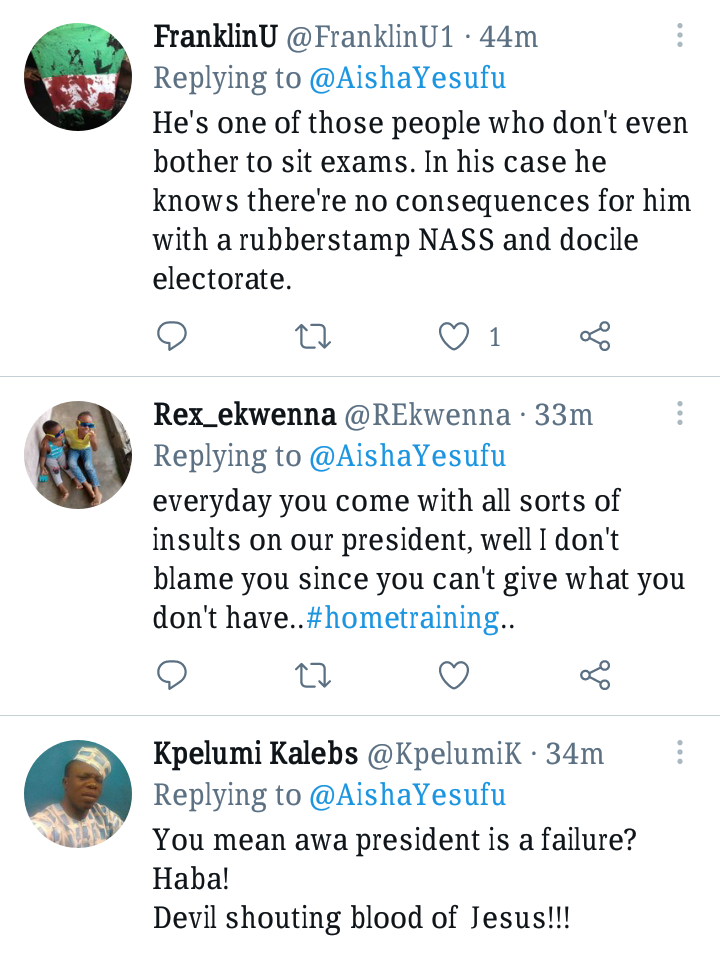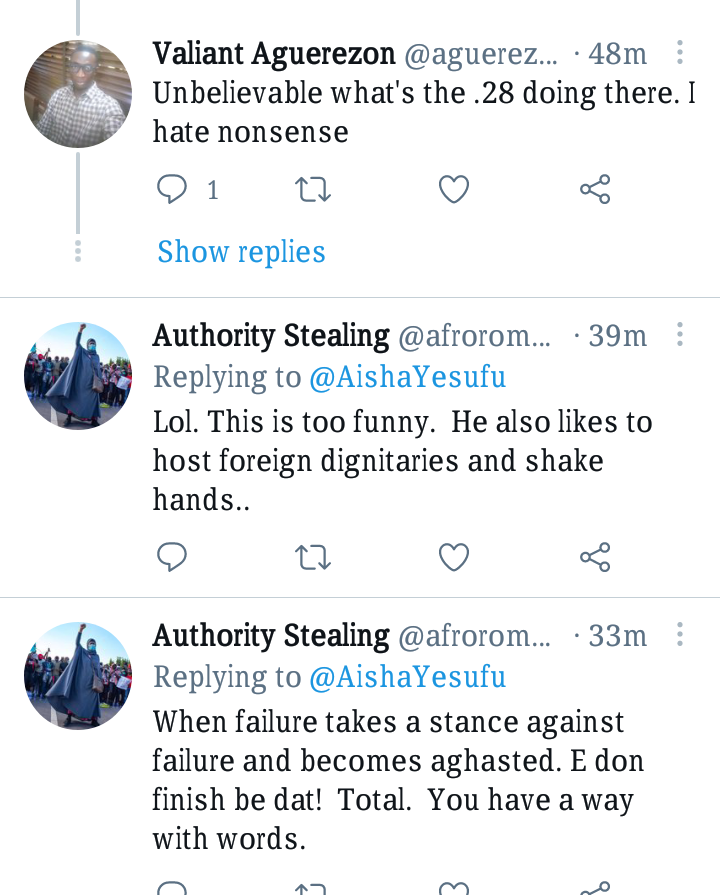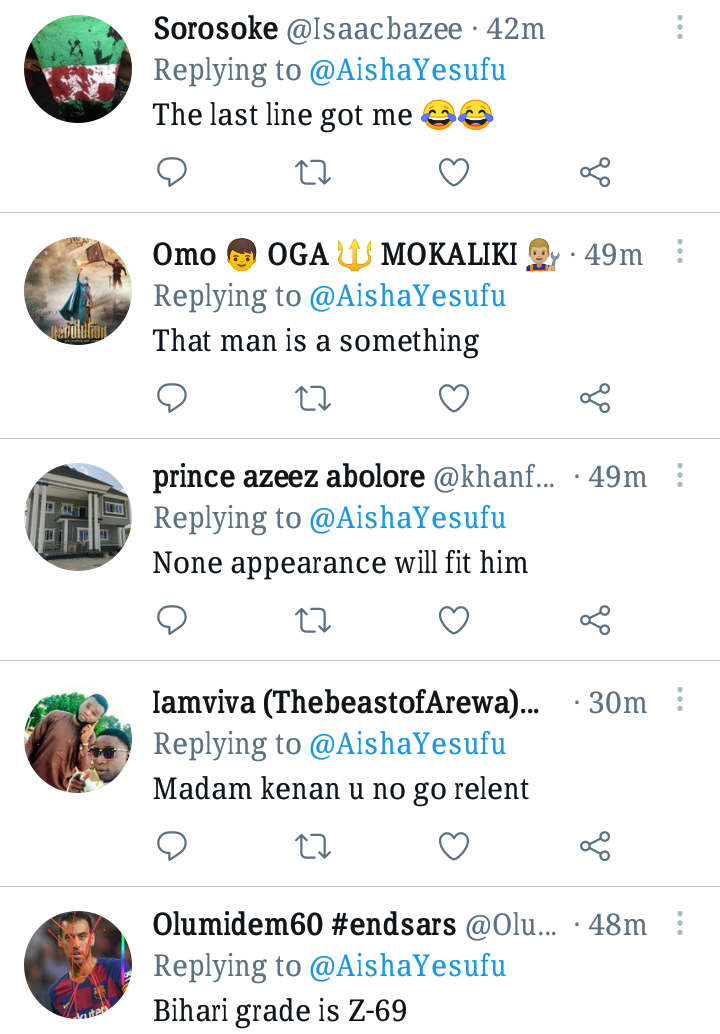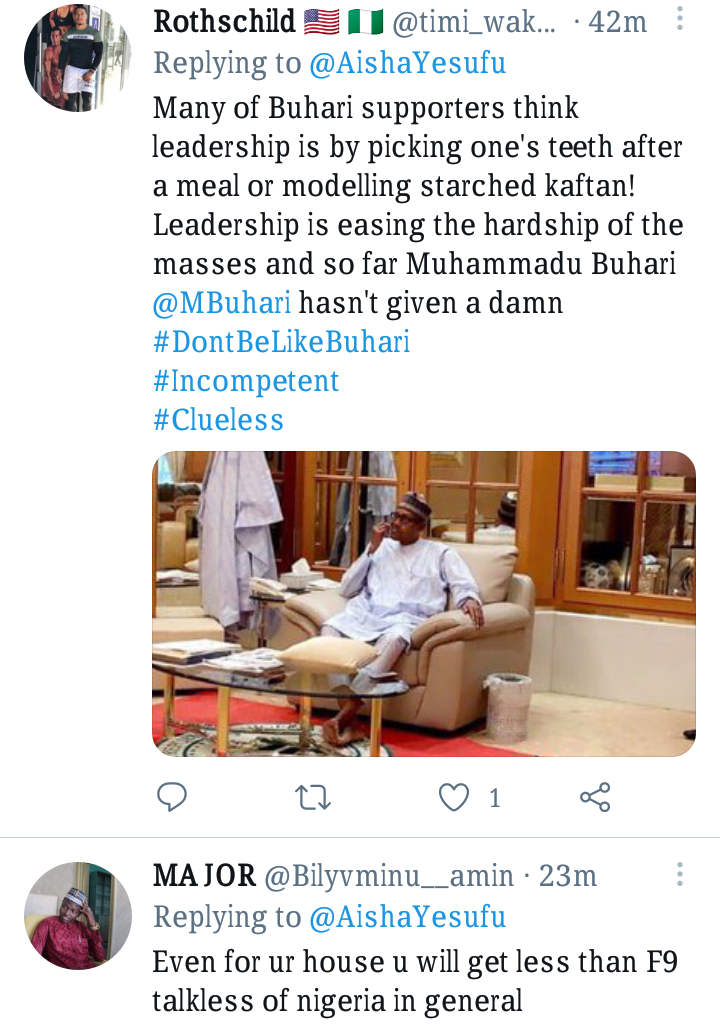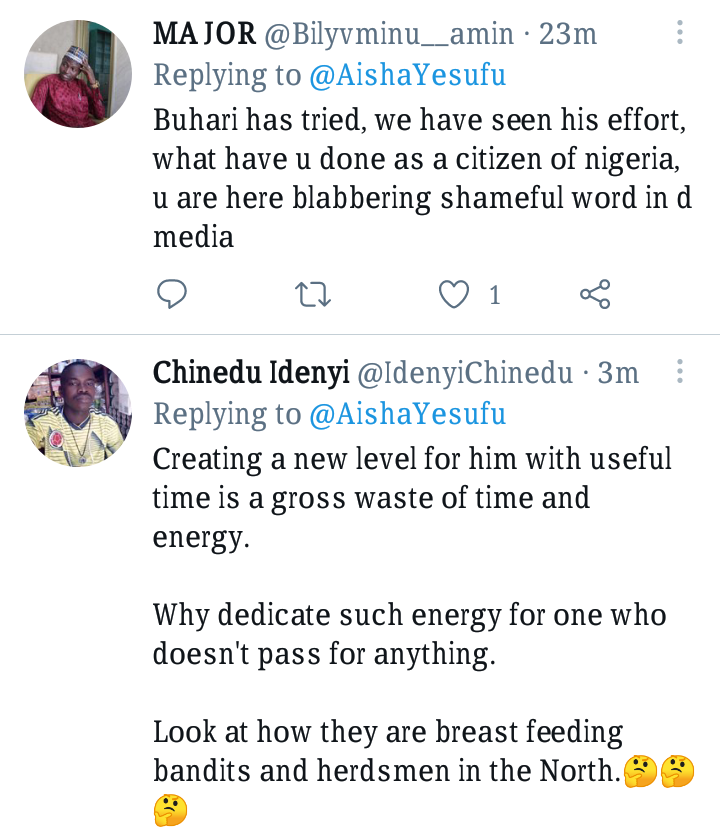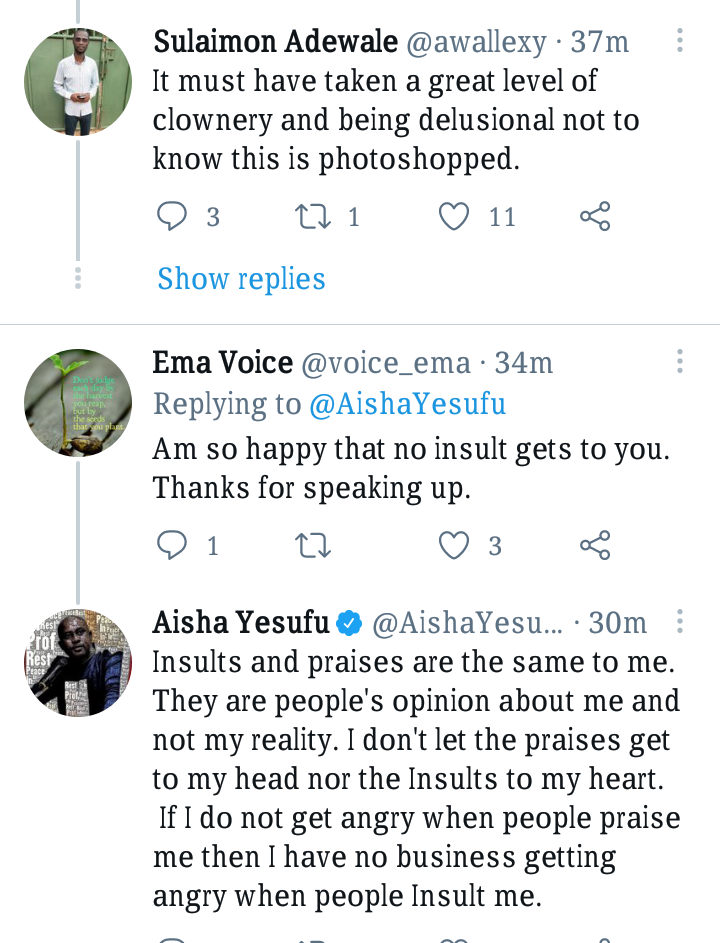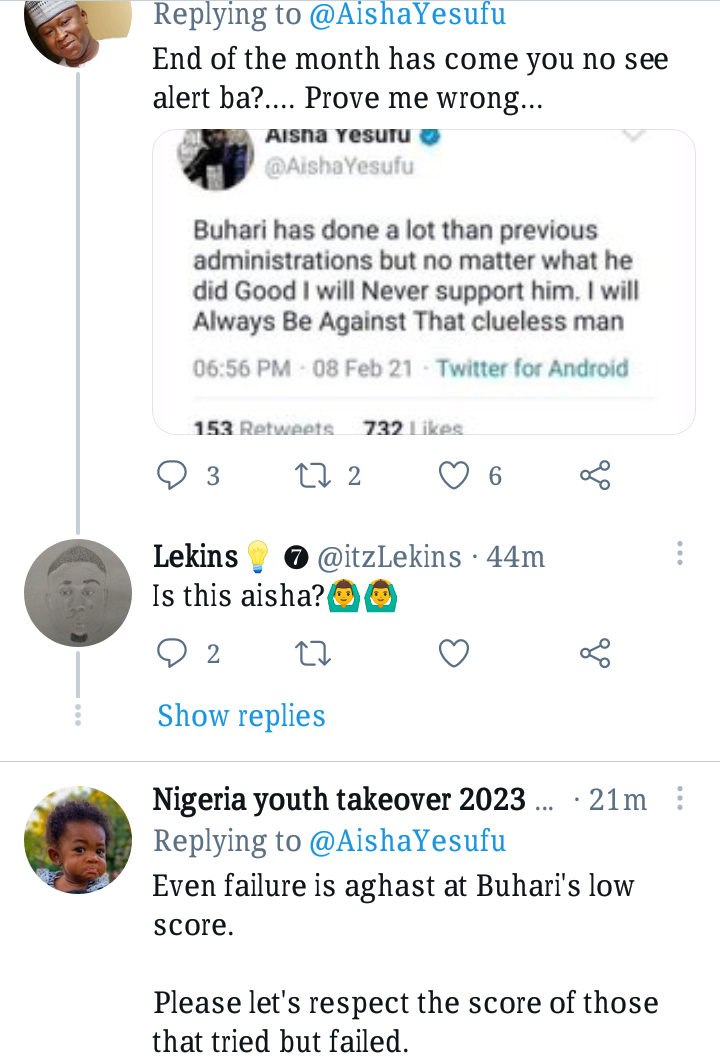 Do you think the president has failed us already? What do you make of the ratings of this present administration? Let's hear what you have to say about it.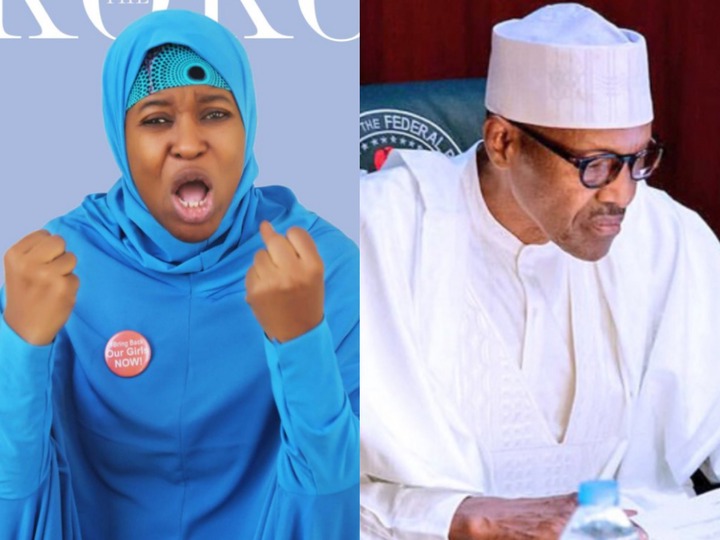 Content created and supplied by: Oluwapolycarp (via Opera News )