Hours after a former governor of Imo state, Rochas Okorocha was arrested while trying to unseal the Royal Palm Estate which was sealed by the state government, the police have issued a statement.
Channels TV reports that the estate is reportedly linked to his Okorocha's wife, Nkechi.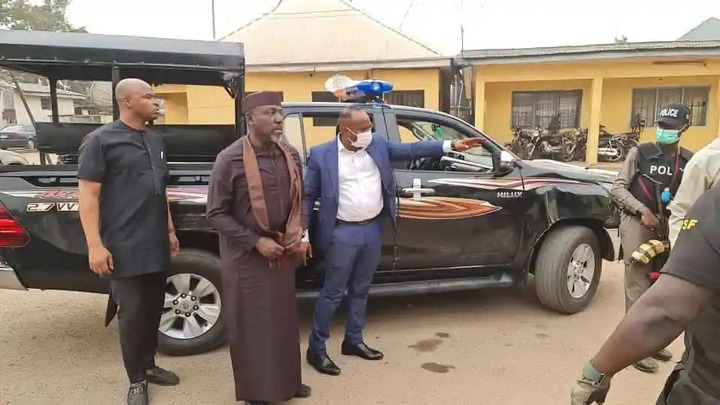 It was gathered that the Imo state police command on Monday, February 22, said it would not hesitate to charge Senator Okorocha to court if investigations reveal that he committed an offence on Sunday, February 21.
Orlando Ikeokwu, the state police public relations officer, said the Force would charge anybody found culpable.
Commenting on his arrest, Okorocha had alleged that his predecessor, Governor Hope Uzodimma, attacked him with "more than 1,000 thugs" but the state commissioner for information, Declan Emelumba, dismissed Okorocha's claim.
Emelumba stressed that the former governor's arrest was in line with the report of a White Paper, which indicated that the Royal Palm Estate was built with taxpayers' money and not Okorocha's wife's property.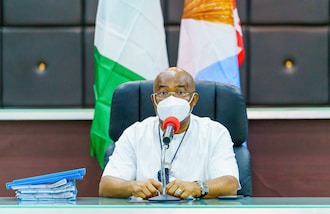 Meanwhile, Owelle Rochas Anayo Okorocha has stated that Governor Hope Uzodinma is a court-made governor who has spent his time empowering thugs in Imo state.
Okorocha has been at loggerheads with Governor Uzodinma.
The duo are members of the All Progressives Congress (APC) but remain political rivals despite being in the same party.
Addressing his supporters on Monday, February 22 in Owerri, Okorocha accused Governor Uzodinma of fanning the embers of disunity in the state through state-sponsored thugs.
Vanguard quoted him as saying: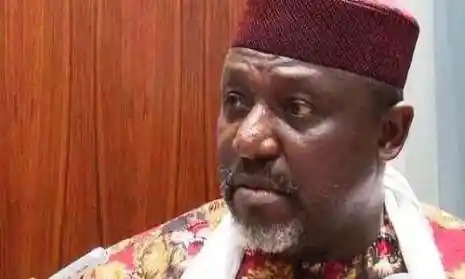 ''Governor Hope Uzodinma is moving in a wrong direction that he may not end up well with. With what happened yesterday, Hope simply displayed criminality in governance, thuggery in governance.
''He's creating unnecessary tension when there is no need for it. Imo today is very unsecure for the first time in 9 years.
Every day people are being killed in this state, people are being intimidated by the governor and his thugs.
''That is not the way to do it. A governor, who came through court, should know how to respect the rule of law.
If a matter is in court you cannot use executive power against the court power. But this is what Governor Hope Uzodinma is doing in this state."
Content created and supplied by: Yidiat90 (via Opera News )