By Ikeddy ISIGUZO
THOSE who know the Niger Delta Development Commission, NDDC, will stress that the place was purposely created for corruption. Its operational guidelines are so vague that saints would stretch their imagination not to be stained in its competitive, some say compulsive, corruption.
Parts of the NDDC deception are tomes of publications about what NDDC should do. The mandate is observed in breach. Evidences of the despoliation of NDDC resources compete for gold medal against the mismanagement of Nigeria's oil and gas resources.
Armed with that information, we are expected to understand that NDDC under Obong Godswill Akpabio is his own small estate, in the Nigerian project, as Minister of Niger Delta. What he makes of it would be an addition to the marked life of the 20-year-old NDDC.
Can one be fair to Obong Akpabio without questioning his motives in words and in deeds? If you know Akpabio, you can testify that he is proud of his achievements as Minister of the Niger Delta, particularly his interventions in NDDC. His waves the forensic audit in the air as if it is a magic wand to the challenges the Niger Delta faces. He speaks about it like a creed, not to be question; his presidential leverage that he bears as armour for every battle.
A forensic audit of NDDC is not an end to the character flaws of most individuals who loot the place, aware that nothing would happen to them beyond their removal. Is a forensic audit required to punish those who have robbed the peoples of the Niger Delta over the years?
Why is looting the main completed projects of NDDC? The presentations at the National Assembly became a game of figures of thefts through NDDC's existence.
Uncompleted contracts seen all over the nine States that NDDC pretends to cater for would require trillions of Naira to complete. Missing funds tend to attract attention only when they run into billions. NDDC is not a poor organisation; it is an image sustained by sentencing the peoples of the oil-producing areas to perpetual poverty.
Among the uncompleted projects is the NDDC's head office building which has been under construction forever. NDDC in its 20 years has used a rented office where the rents are said to be N300 million annually. Whether the office was rented or donated to NDDC could be a matter for another futile probe. Itu-Calabar Road and East-West Road are major projects that could alleviate the sufferings of peoples of the Niger Delta. They get no attention, their issues tossed from one desk to the other.
The Commission is run like a circus. Immediacy is of more importance than long-term matters. Boards and managements over the years have their eyes on awarding flimsy contracts. The best contracts are ones that were quickly executed, "sustainable", or unverifiable if unexecuted. Water hyacinth clearing remains a favourite for it had all the potentials to sustain interests at NDDC. Hardly is one contract concluded before the weeds surface again.
Illnesses are another favourite. If Lassa fever was reported in Kathmandu, NDDC officials picked up the signals. Contracts had to be awarded for an illness reported in the Nepalese capital, 8,610 kilometres from NDDC's headquarters in Port Harcourt. Does that not explain why NDDC started spending on COVID-19 by October 2019? The Chinese only reported its first cases by November 2019, and Nigeria by 27 February 2020.
New contracts are awarded with old ones are abandoned. Relevance of contracts is determined by what favours the awarding authorities.
From Tuesday's appearance at the House of Representatives probe of NDDC, it was clear Akpabio found more fulfilment in blame-sharing than solutions to the frittering away of resources that could transform the Niger Delta.
When Akpabio named members of the National Assembly as the major beneficiaries of NDDC contracts, did he forget he was in the Senate until June 2019? Did he, as Senate Minority Leader, apply for NDDC contract in 2017?
What is happening in NDDC is worse than corruption. Experts in corruption studies have noted 18 types of corruption in Nigeria. Most of them are implicated in the affairs of NDDC or funded from proceeds of NDDC's corruption.
The types of corruption are -
Abuse of power - intimidation or torture
Abuse of state funds, waste
Bribery, receipt of illegal proceeds, extortion, kickback
Clientelism and patronage - politicians provide material services in exchange for citizen support
Collusion - granting preferences to individuals, conflict of interests
Electoral violations - buying votes, rigging election results
Extortion - civil servants illegally set a fee for services or artificially create a deficit
Illegal appropriation - forgery, falsification, embezzlement, misappropriation of money, property
Illegal contributions to election campaigns - transfer of gifts to influence the content of policy
Influence peddling
Manipulation of judicial processes
Manipulation of regulation, falsification of elections, decision-making in favour of one group or person
Nepotism, favouritism - appointment of relatives and friends to positions
Promotion of personal interests
Protection and covering up events
Racketeering in employments, admissions to public schools
Taking gifts to speed up problem-solving
Theft and privatisation of public resources and funds
A major ambition of most actors in the unbecoming NDDC drama is to funnel resources to their political projects or those of their associates.
Peoples of the Niger Delta are succumbing to vicious poverty courtesy of the corruption of those who are meant to manage their affairs. It is a crime against humanity.
Corruption is a crime against humanity, Justice Mohammed Idris said, on 5 December 2019, while sentencing Senator Orji Uzor Kalu and others for allegedly stealing N7.65 billion from the coffers of Abia State Government when Kalu was the State Governor. The Supreme Court ruled that the case should be tried afresh after Kalu had spent six months in jail.
"No evil deed will go unpunished. The offences are anti-human; it is condemned worldwide because it is a crime against humanity," Justice Idris noted. NDDC officials commit offences that fit Justice Idris' description of corruption times over.
They are emboldened by the knowledge that there would be no consequences. The worst that could happen is for them to lose their jobs. Crippled Niger Delta lives that result from NDDC's corruption are unimportant. They are only useful statistics for stealing more money from the public till.
NDDC presents a theatre of the absurd. Some manage to laugh at the dramatics that enfold the stealing of trillions of Naira that could have improved the lives of millions of Nigerians. Sadly, sons and daughters of the Niger Delta lead in the pilfering of their people's lives.
The most tragic thing about all these is that Nigerians watch these shows benignly. They expect nothing would be done to remove the veil of impunity with which the people are robbed. They have been proven right in the entire life of NDDC's fellowship with corruption.
It's Our Turn to Eat, Michela Wrong's 2009 book on corruption in Kenya, if slightly modified to, It's Our Turn to Chop, would be an apt title for a movie on the sleaze in NDDC. The zealous entitlement to devour the resources of NDDC has been a patriotic mission for many.
Will it be fair to change the unwritten rules in the middle of a buffet that the current owners of NDDC have laid out for themselves?
Fortunately for those eating, nothing in the attitude of the National Assembly suggests that the quest into the ruination of NDDC would not be another confirmation that corruption is comedy.
Who then would guard the guards at NDDC? Nobody should mention President Muhammadu Buhari. A forensic audit of NDDC - for which he is being massively praised - could be his best offer.
After the President confessed that he did not understand the simple corruption allegation against Governor Abdullah Umar Ganduje of Kano State, the entrenched competition to embrace corruption in NDDC could readily escape his attention.
Please share. Your comments, complaints, concerns, and commendations are welcome.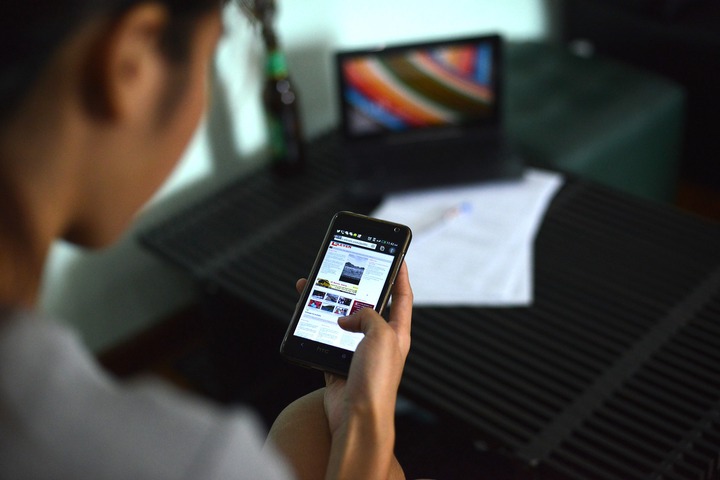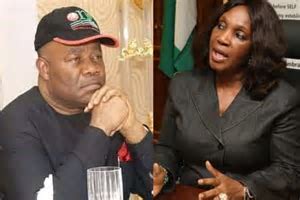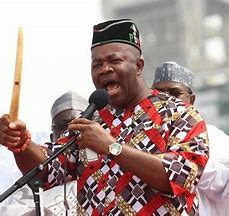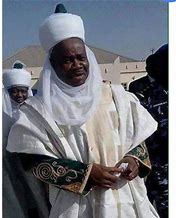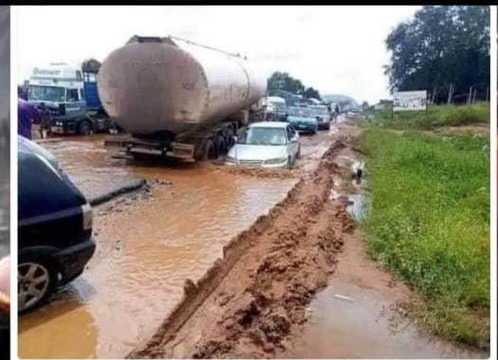 Content created and supplied by: ikeddychineduisiguzo1 (via Opera News )
Opera News is a free to use platform and the views and opinions expressed herein are solely those of the author and do not represent, reflect or express the views of Opera News. Any/all written content and images displayed are provided by the blogger/author, appear herein as submitted by the blogger/author and are unedited by Opera News. Opera News does not consent to nor does it condone the posting of any content that violates the rights (including the copyrights) of any third party, nor content that may malign, inter alia, any religion, ethnic group, organization, gender, company, or individual. Opera News furthermore does not condone the use of our platform for the purposes encouraging/endorsing hate speech, violation of human rights and/or utterances of a defamatory nature. If the content contained herein violates any of your rights, including those of copyright, and/or violates any the above mentioned factors, you are requested to immediately notify us using via the following email address operanews-external(at)opera.com and/or report the article using the available reporting functionality built into our Platform See More