Following the unprovoked attacks on Hausa/Fulani in the Southern part of the country over rising cases of insecurity in the region, many Nigerians have reacted strongly to the issue while calling for peace and respite in the region.
Sharing their experiences, many Nigerians recounted how they have been helped by other Nigerians not minding their ethnic affiliations.
A particular Hausa man named General JB Momoh revealed how his father had entrusted him into the care of an Igbo man that he didn't know or meet during his undergraduate days in Uli, Anambra State. The Igbo man identified as Carlos took care of him like his own child even looking after him when he was sick.
General JB recounted how he spent quality time with Carlos' children who called him 'broda'. JB also said that his course mates in the University never discriminated against him. He enjoyed his stay in Igboland before going back home after his studies.
The thing is that many Nigerians are generally wonderful and caring people. No matter whatever hatred or enmity that has been sown to cause problems among the different tribes of the country, Nigerians still overlook it and end up going all out for their neighbours.
Check out General Baba's tweets: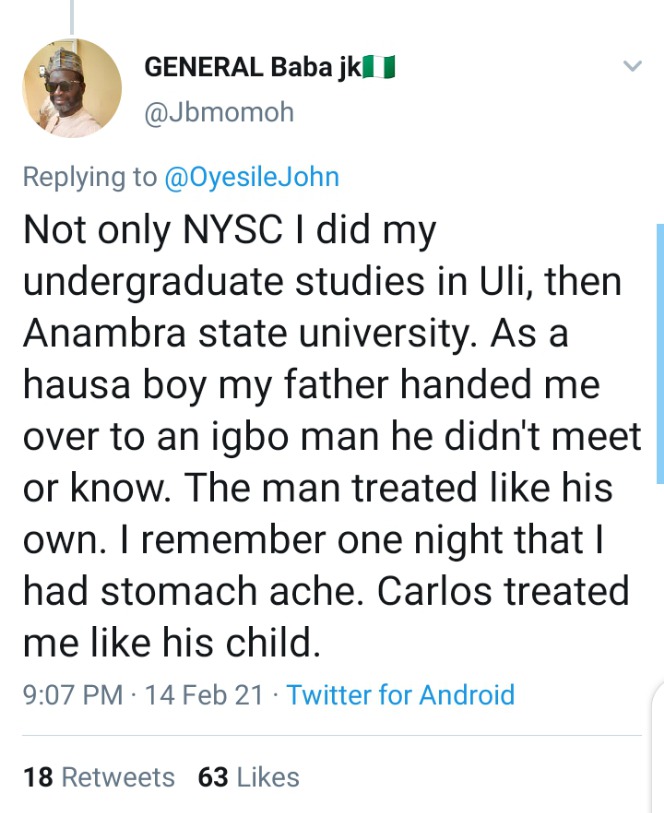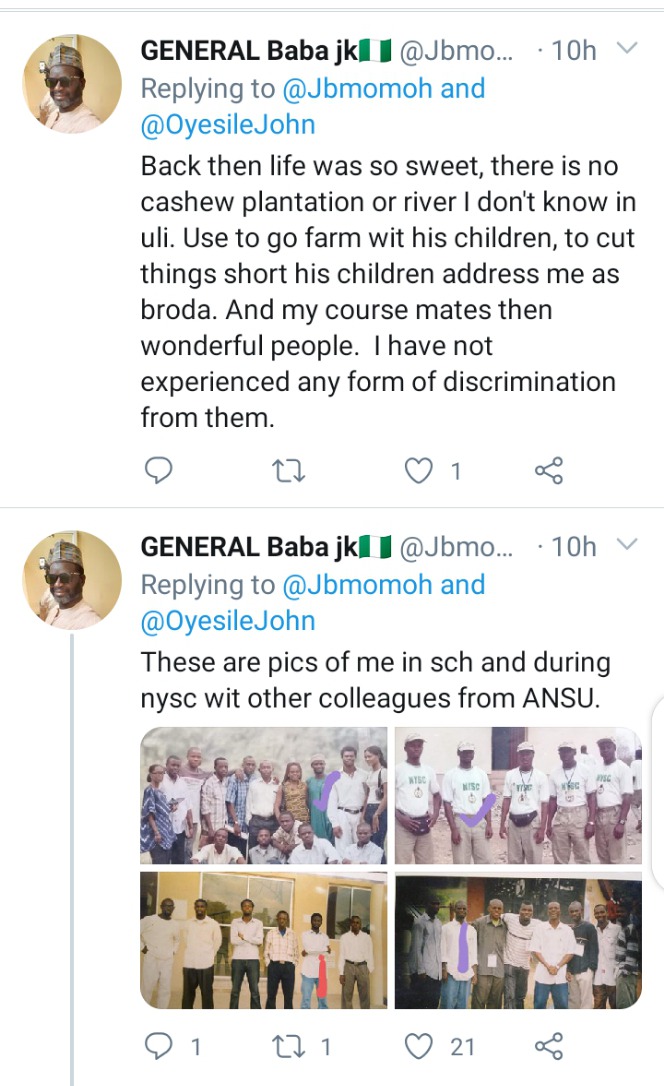 General Baba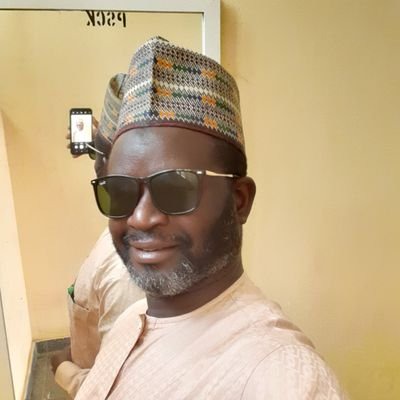 During his undergraduate days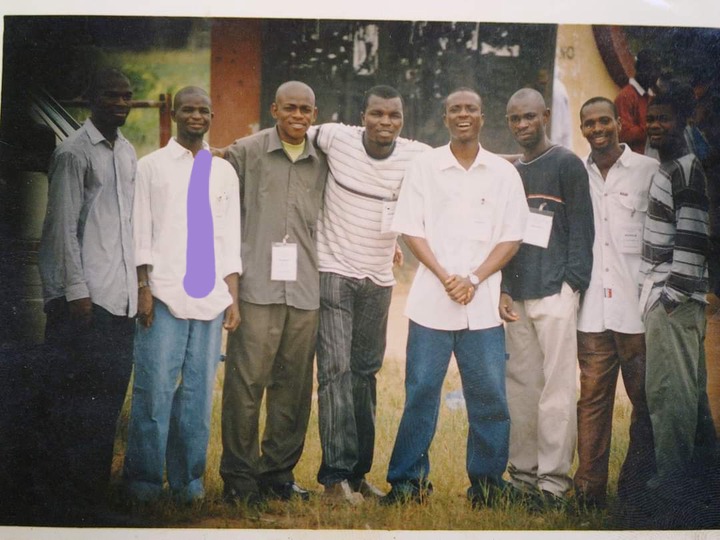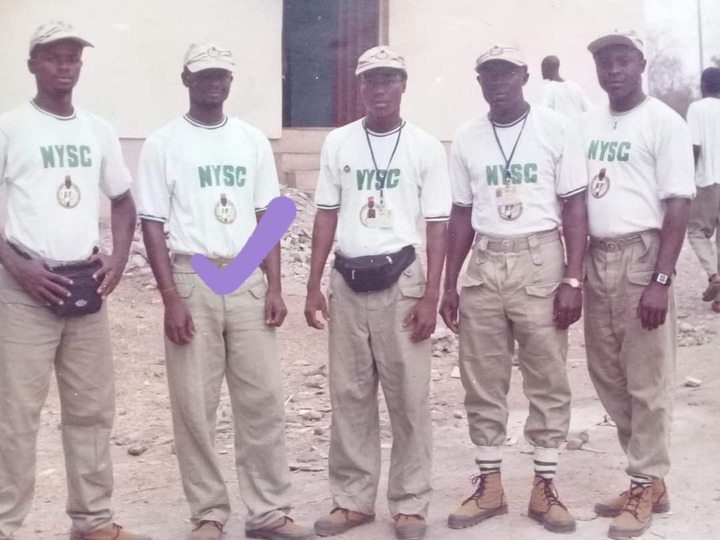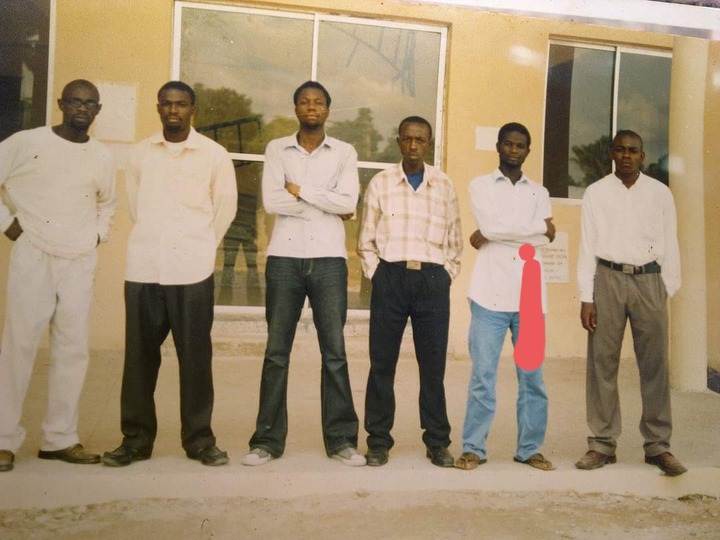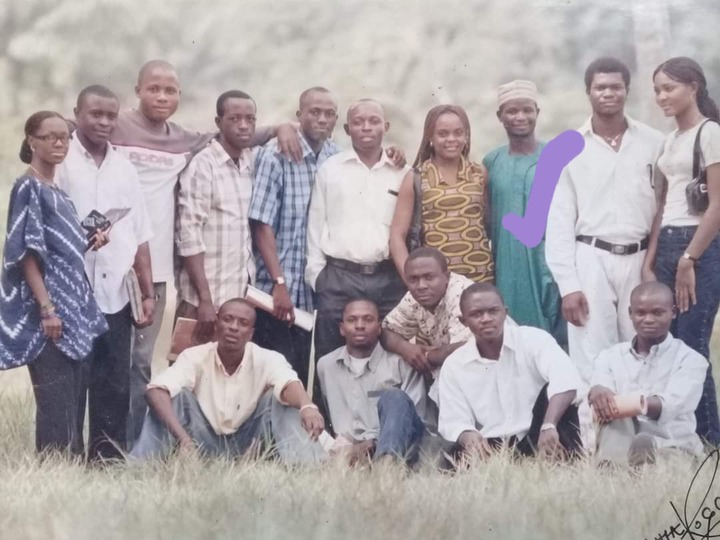 After sharing his story, other Nigerians joined the conversation and started sharing how they have been helped by other Nigerians not from their ethnic groups. Most of the people that narrated their stories got the experience during their National Youth Service Corps (NYSC). This is one of the positive impacts of NYSC; building bridges, fostering unity and national integration among Nigerians.
Check out some of the stories below: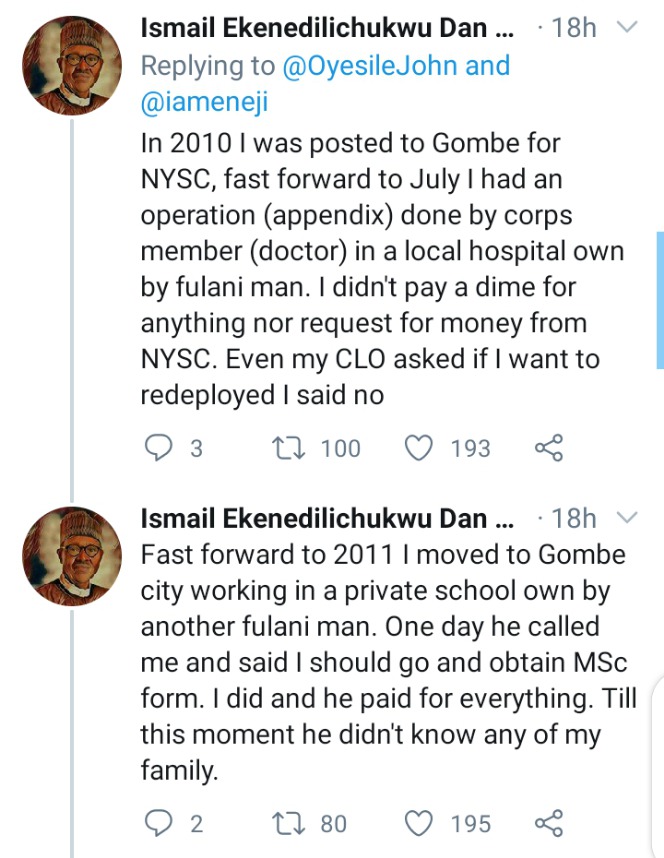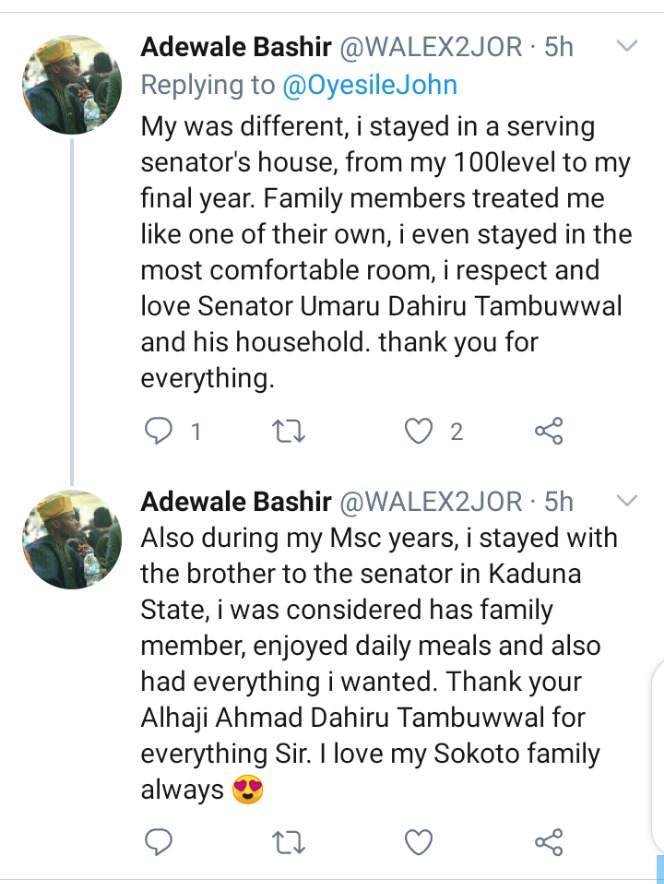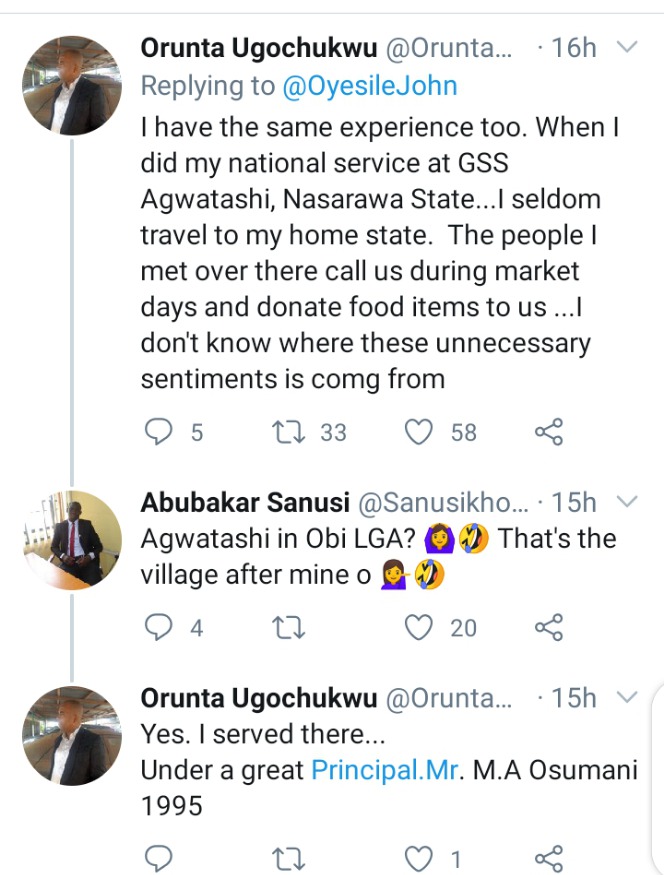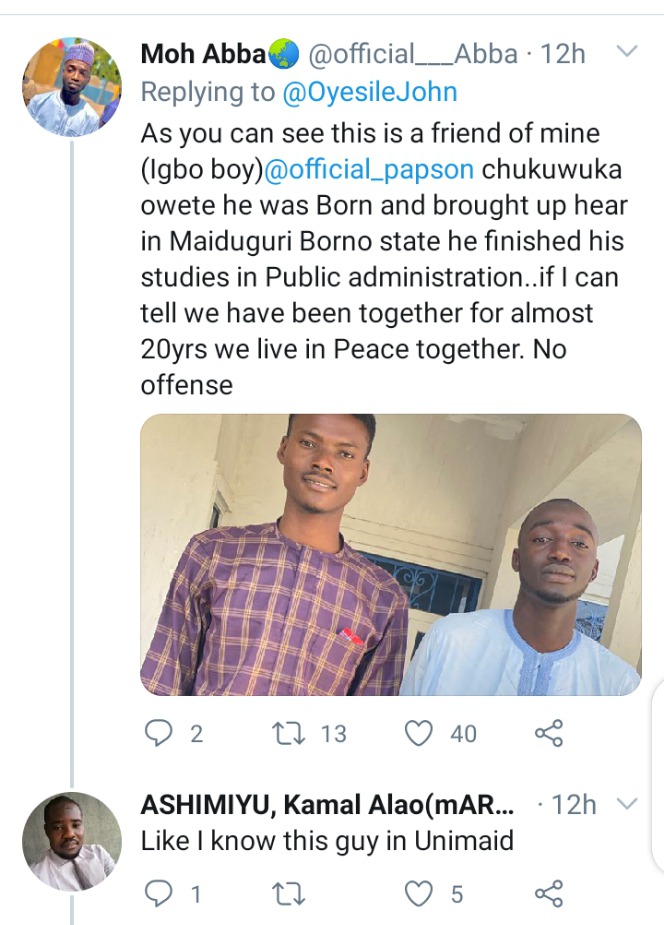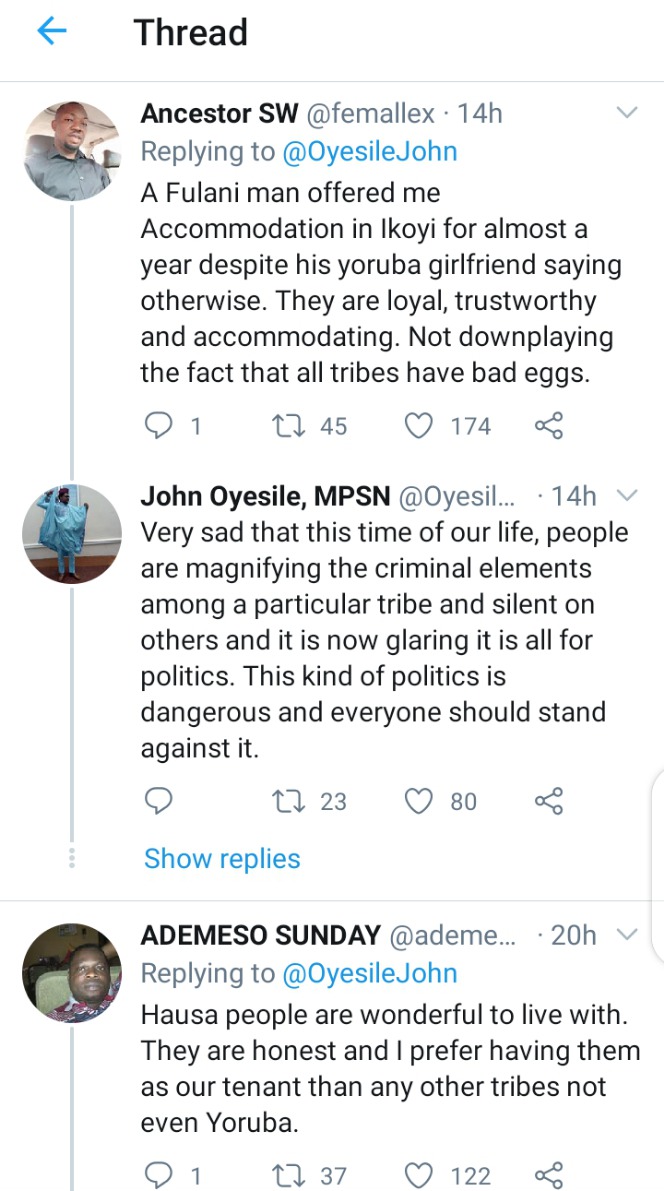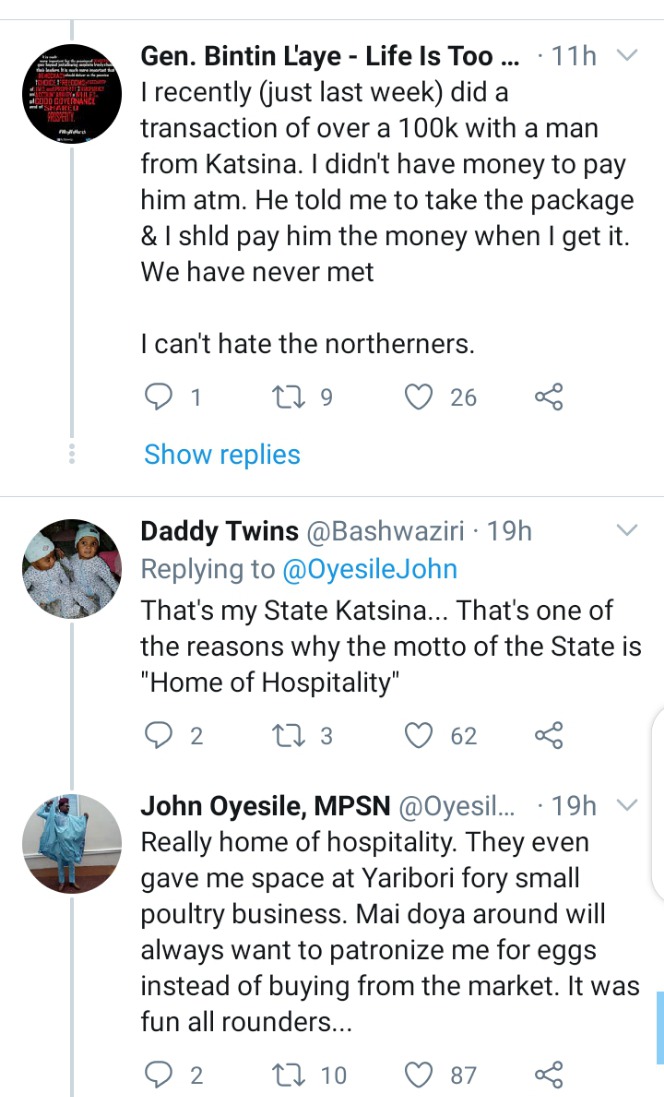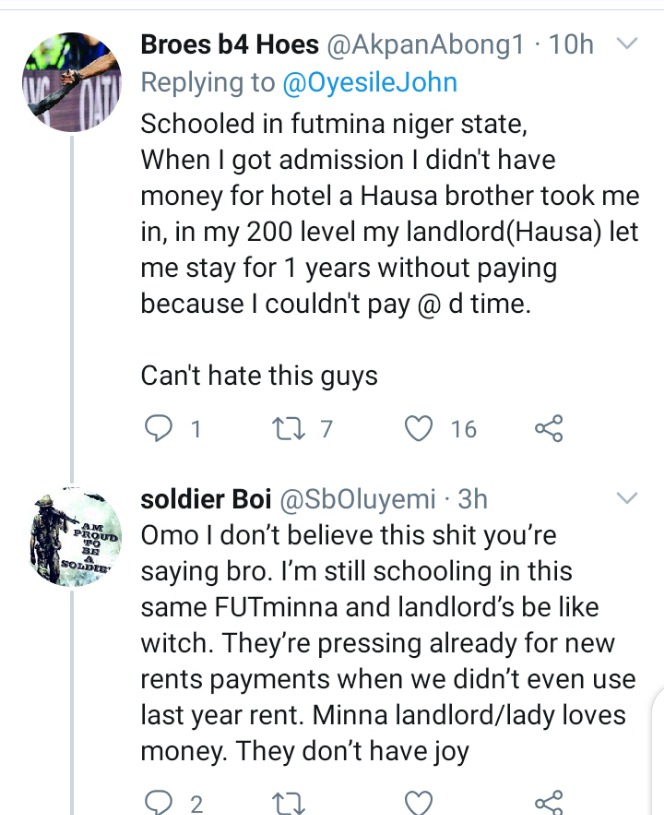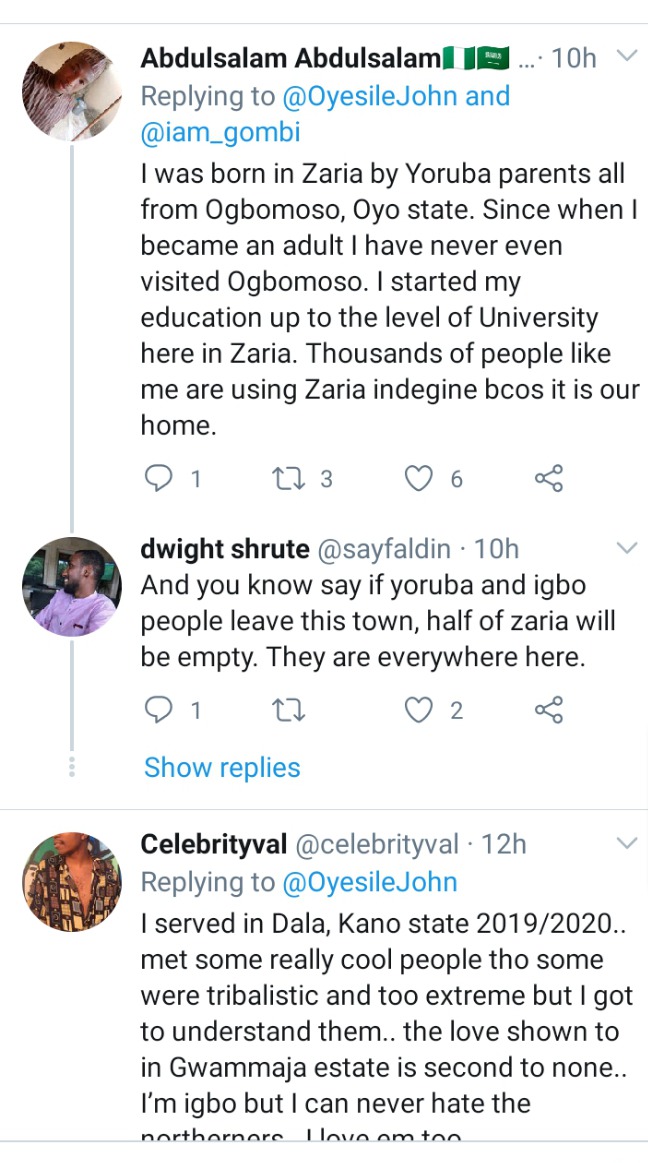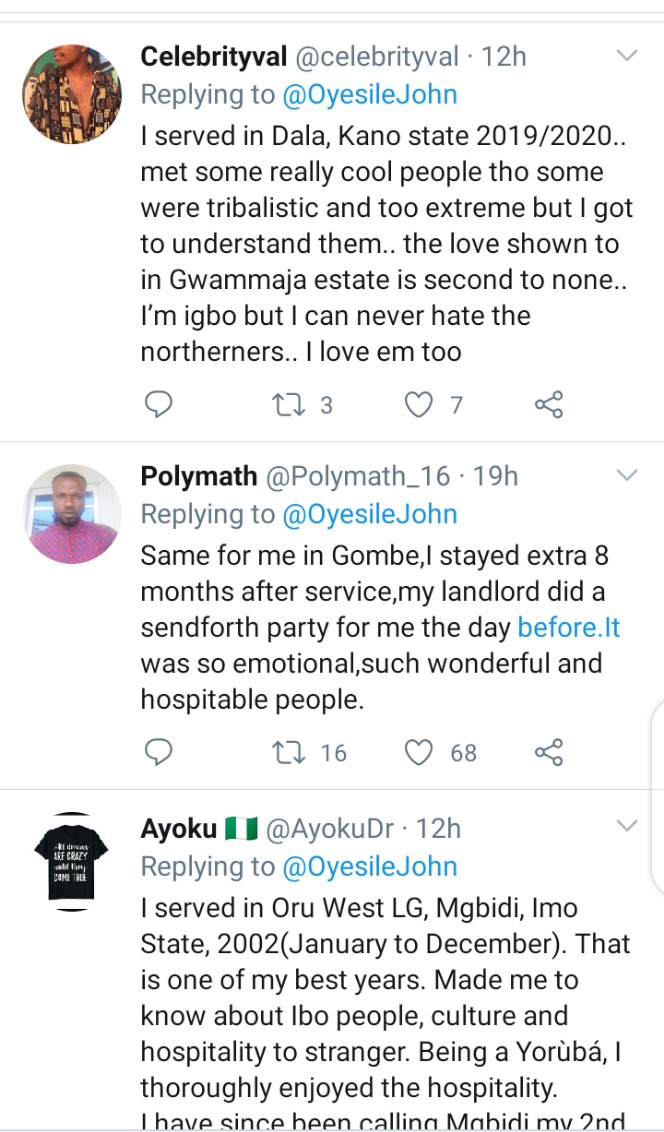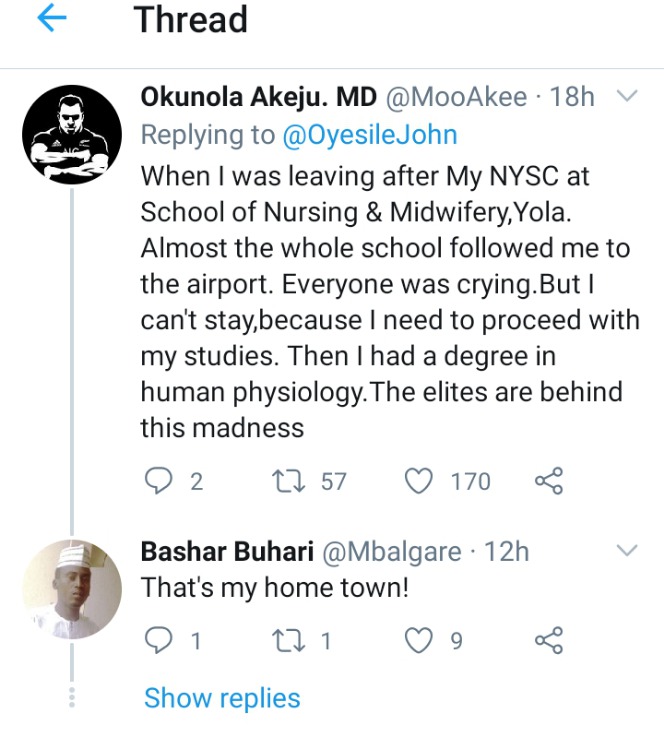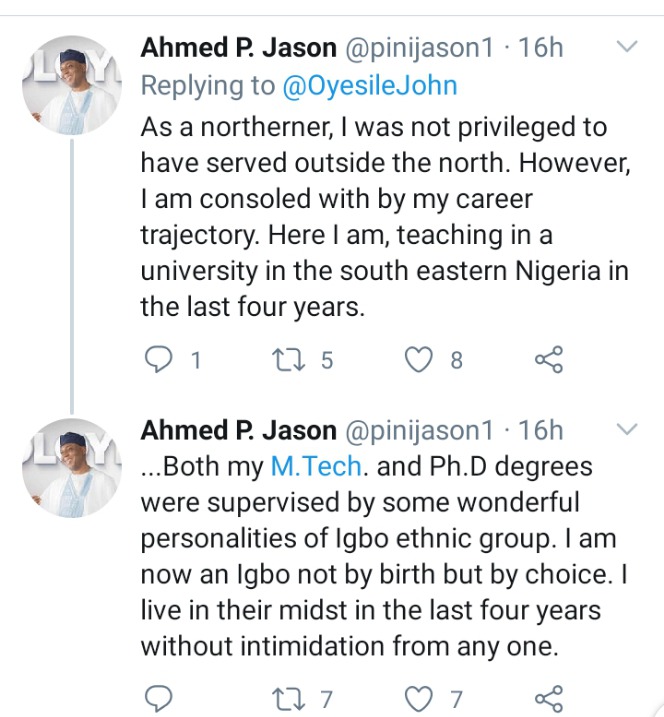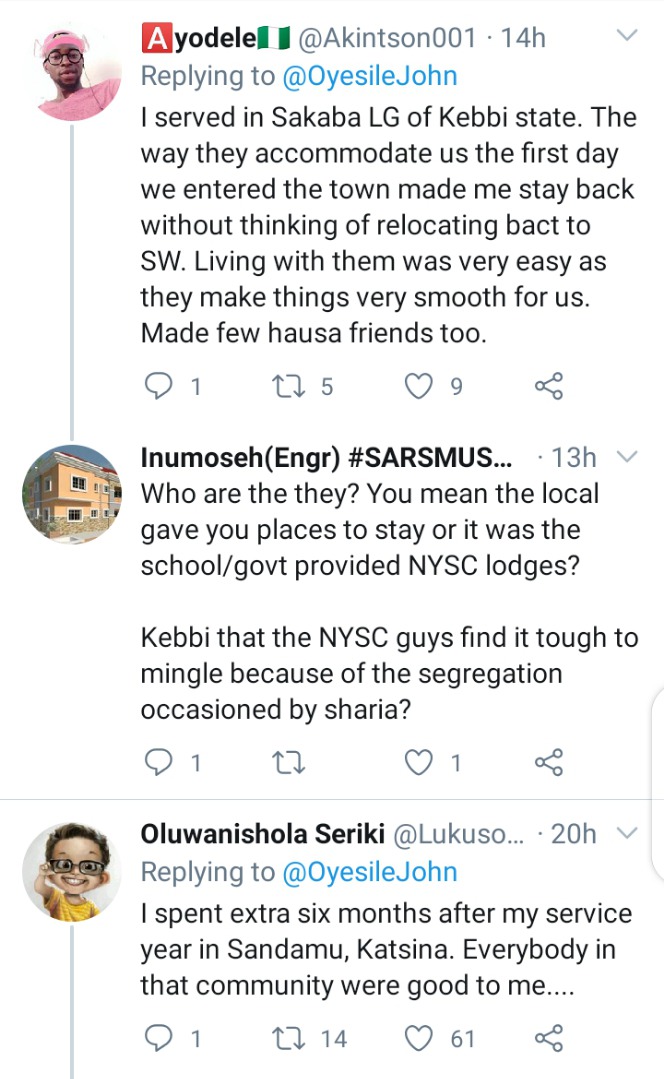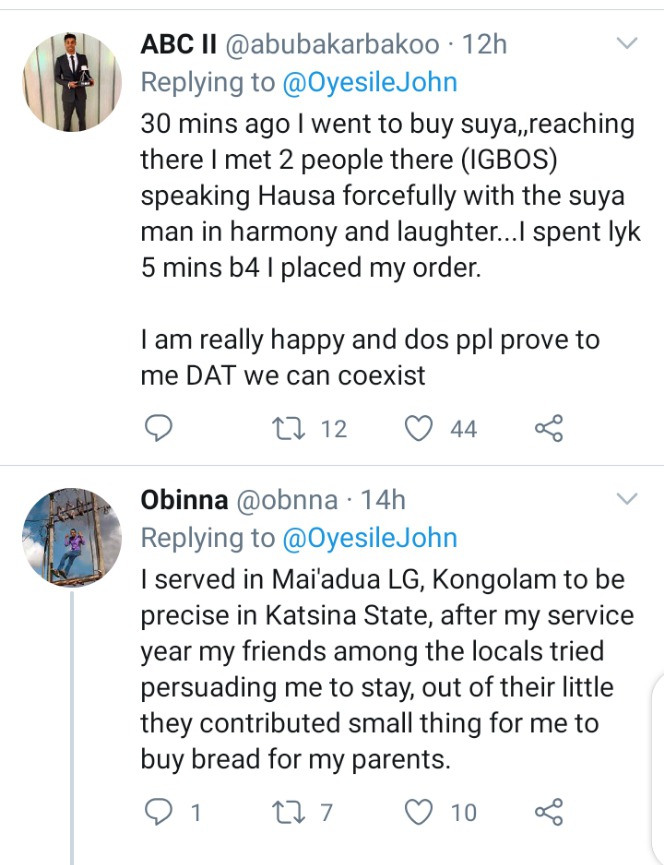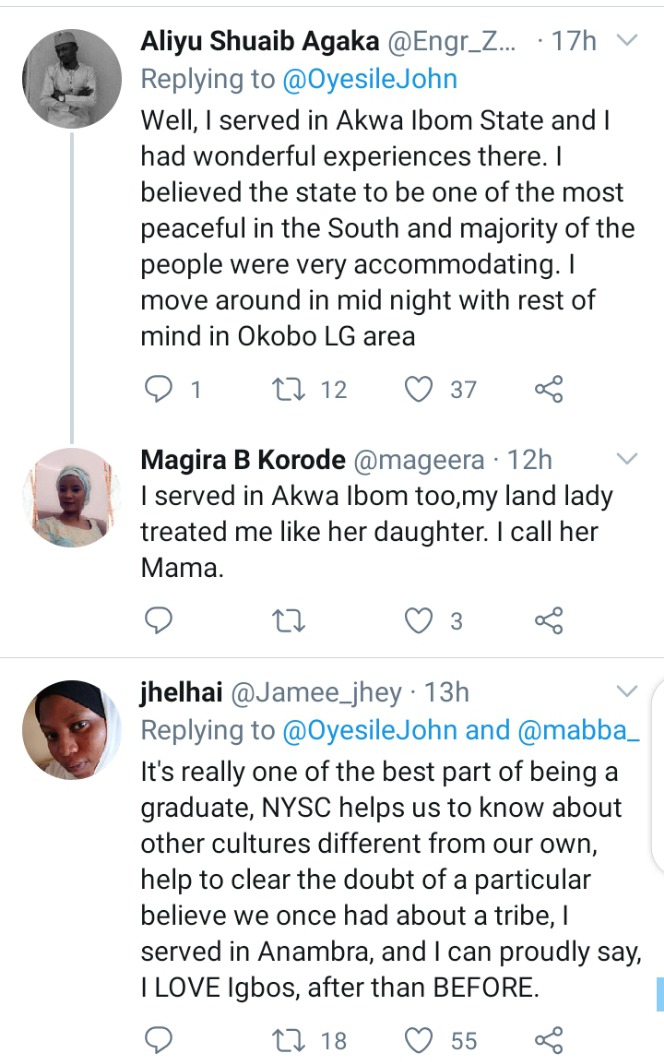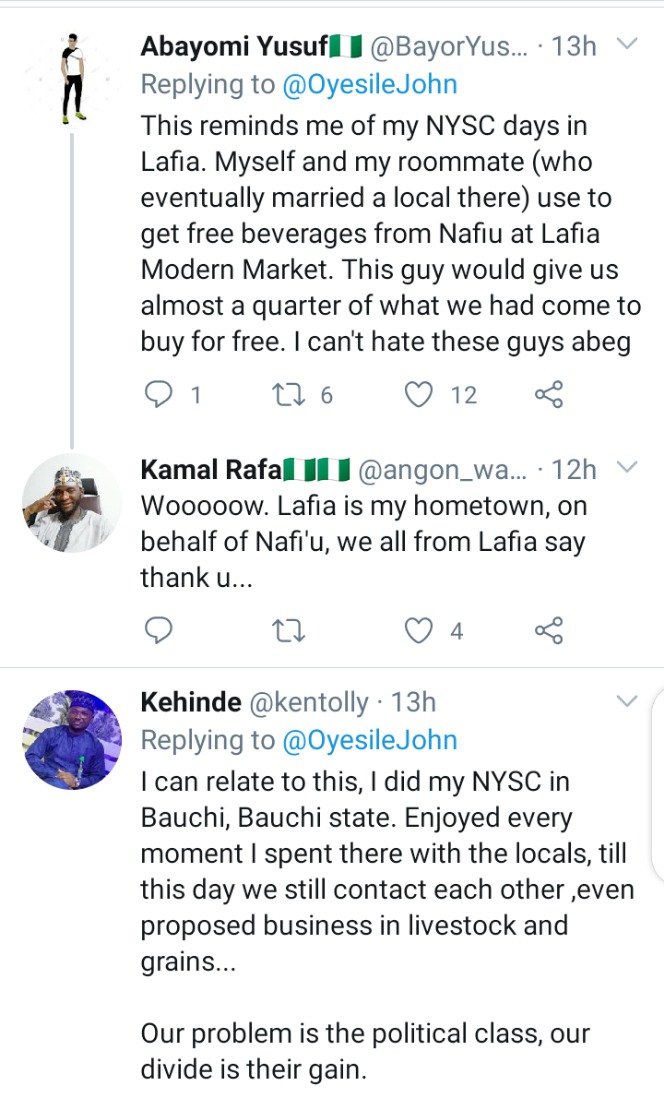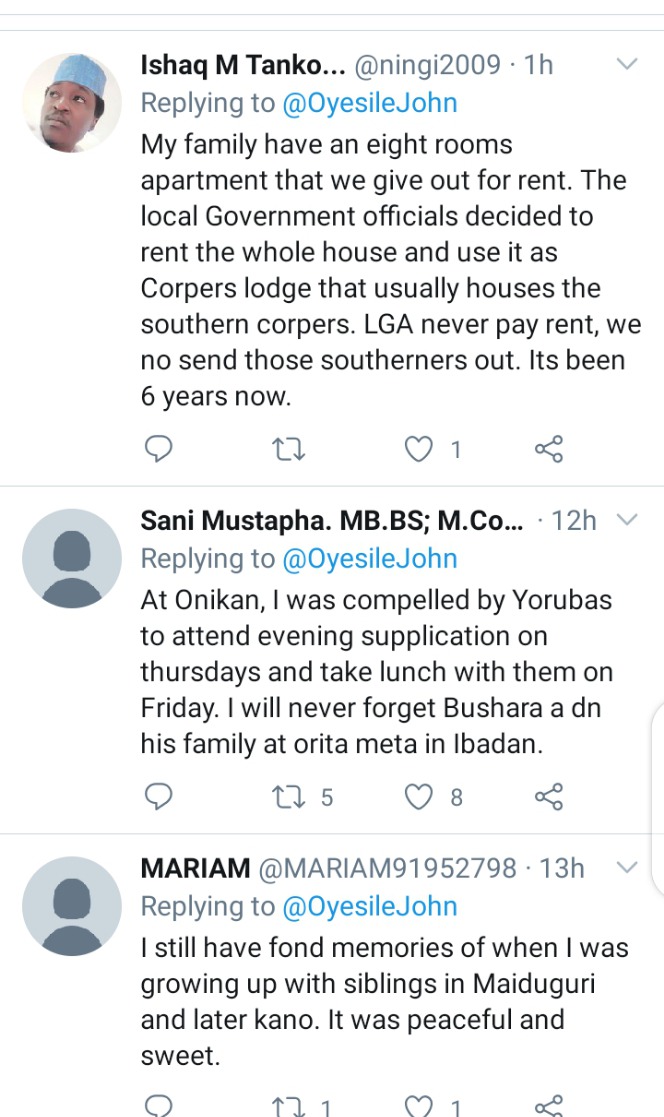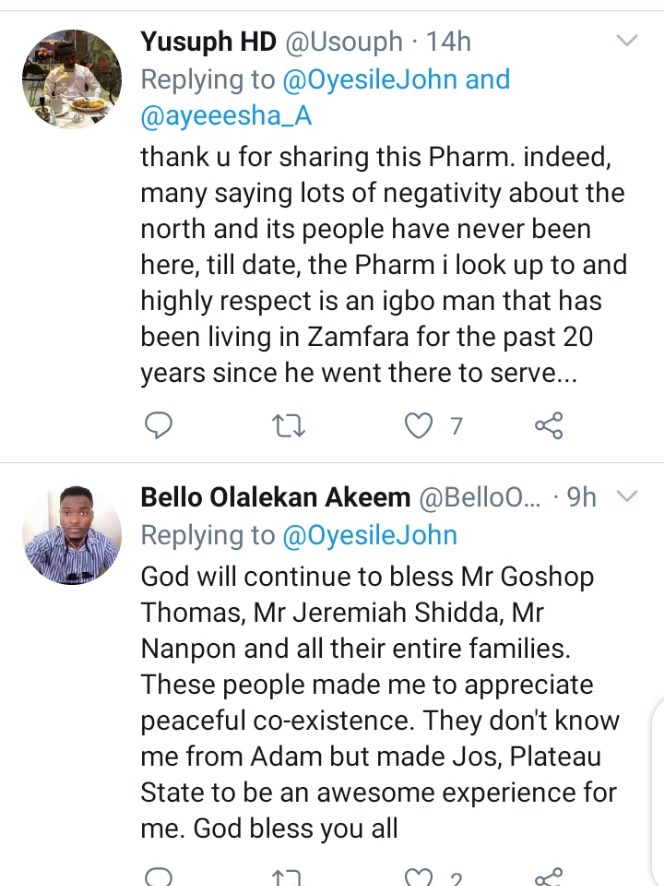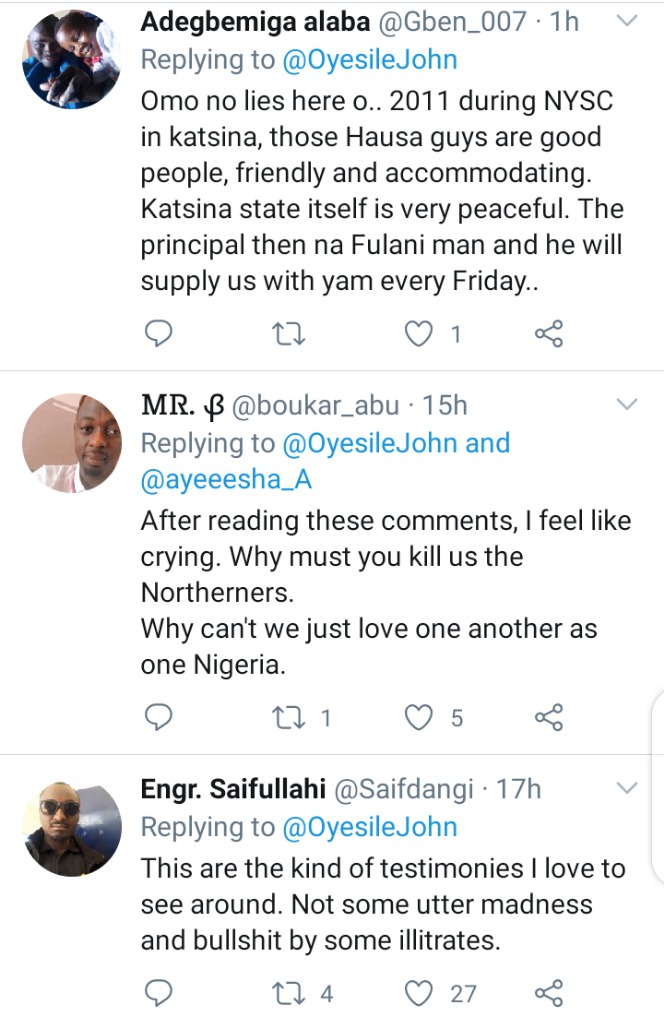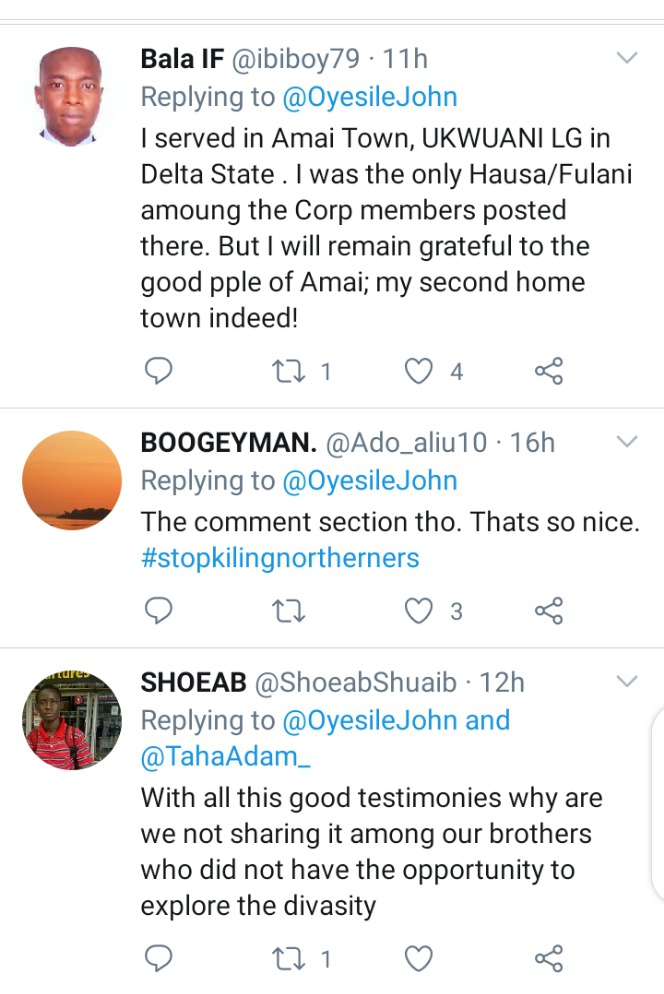 My fellow Nigerians, we all can live in peace without all these unnecessary quarrels and altercations. We can exist together as one irrespective of our religious, political and ethnic backgrounds. The only thing needed for peace is tolerance, respect and understanding.
I know that problems must always rear their heads up, yes, we are humans and are generally unpredictable. However, when problems come, we should be able to settle our differences amicably. We shouldn't allow disgruntled elements to destroy all that we have built all these years.
Remember, that most of our loved ones and people are domiciled in different parts of the country and if crisis fully erupts, everyone will be affected. This calls for peace and understanding.
Also, our leaders to rise up to their responsibilities and look into the yearnings of the poor masses. Rather than fighting ourselves, let us hold our leaders responsible because their lack of political will and failure to handle insecurity in the country cause this. All Nigerians must be treated equally before the law without discrimination. Enough is enough! We deserve better!
Content created and supplied by: OyimisoMercy (via Opera News )