In Africa, and more familiarly in Nigeria, politicians and influential persons are known for the habit of openly gifting their followers and fans money. This practice is perceived by many Nigerians as unique to Africa and among Africans. It seems that is far from the truth.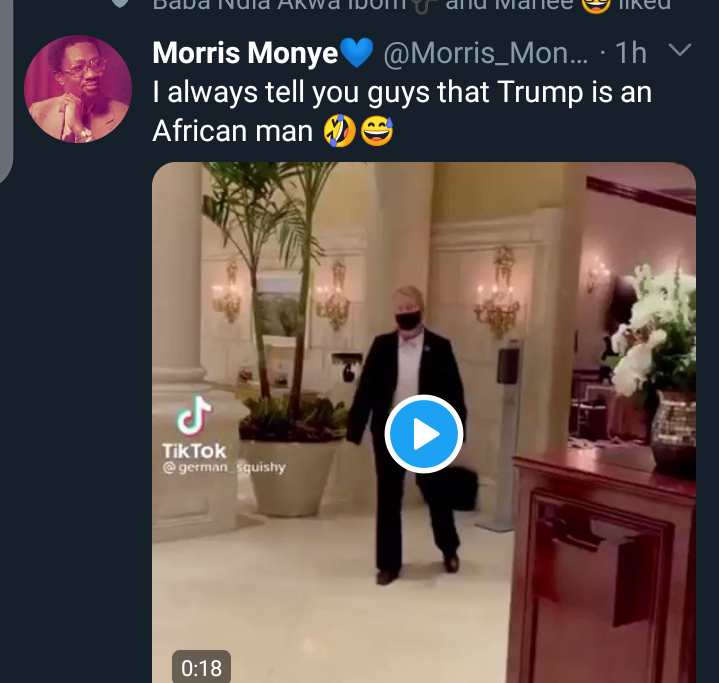 A Nigerian man, Morris Monye, shared on his Twitter handle an eighteen seconds video showing Donald Trump doing what was typically assumed an African practice, and joked that he has always said that Trump is an African man. In the video, at the extreme right was the hands of a supposedly Trump supporter waving. A few seconds later Donald Trump walks in, stopped briefly, put his hands into his trousers' pocket and fetch out a wad of dollar notes, it wasn't clear what bills it was; he counted it and approached the direction where his supporters were, his hand's gesture indicated he was asking them to share among themselves then handed them the money.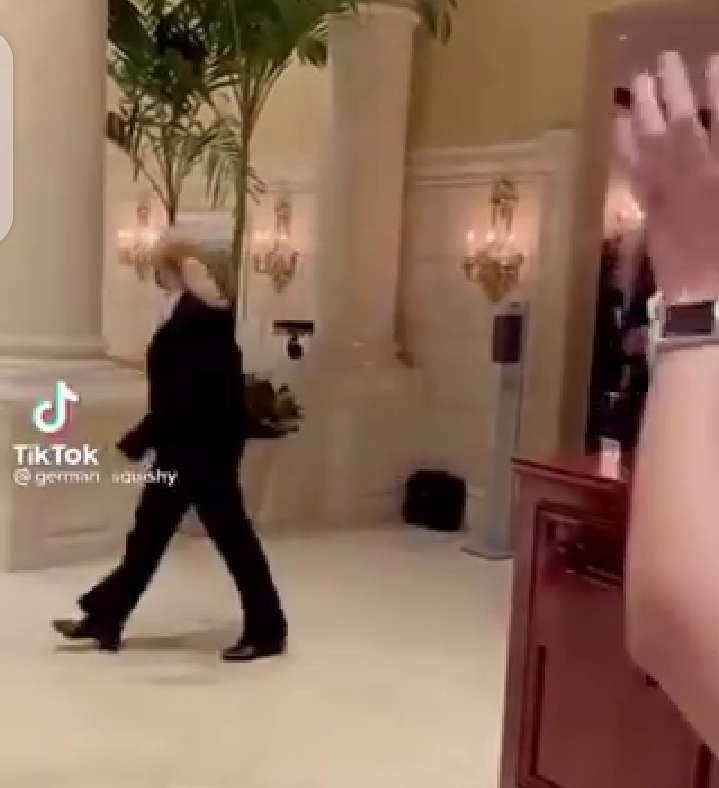 The hand of one of the supporters waving from the right-hand side of the image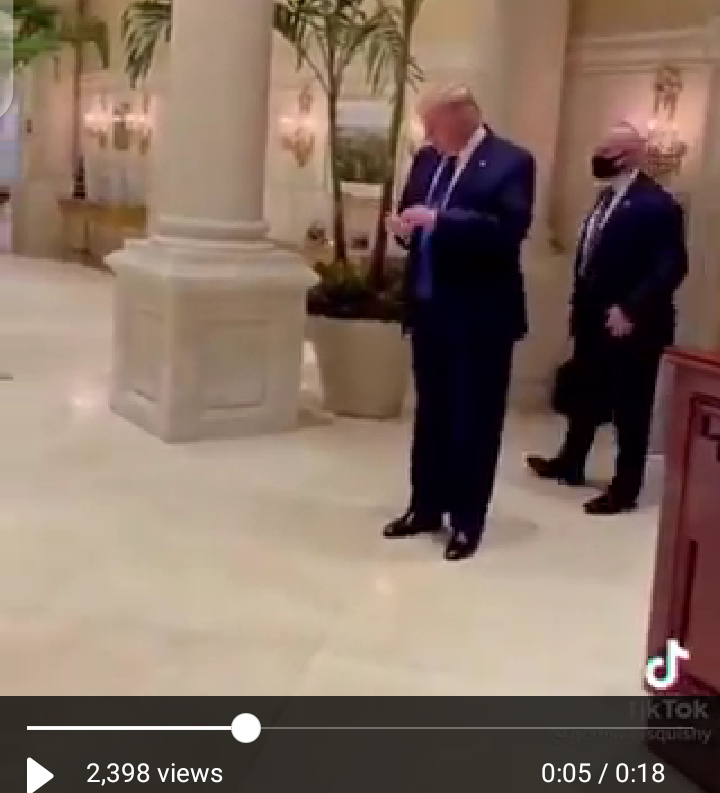 Trump counting the money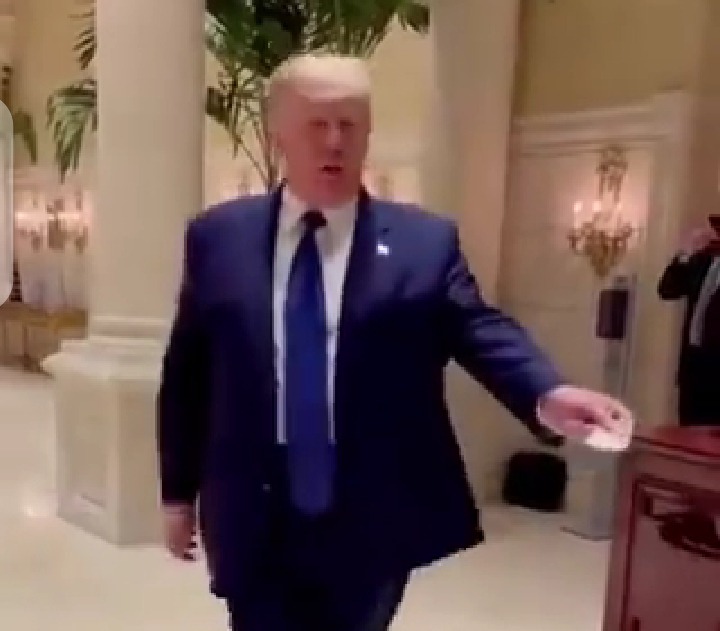 Trump offering the money
This is a very rare act by an American politician, I have never witnessed any American politician, on video, publicly gifting his followers and fans money. The Constitution of the United States did not forbid politicians to gift their followers cash, but it appears that such practice is not considered noble in their political culture. American politicians like to depict that their followers are not induced financially to like or support them.
But in Africa, politicians shamelessly ride in public in the full glare of cameras, spraying money at their supporters. In Nigeria, most people who attend political rallies or events where famous politician(s) is a guest, expect money to rain. The politicians know that, and in most cases, money rains as the politicians spray money and watch his supporters scramble for Naira bills.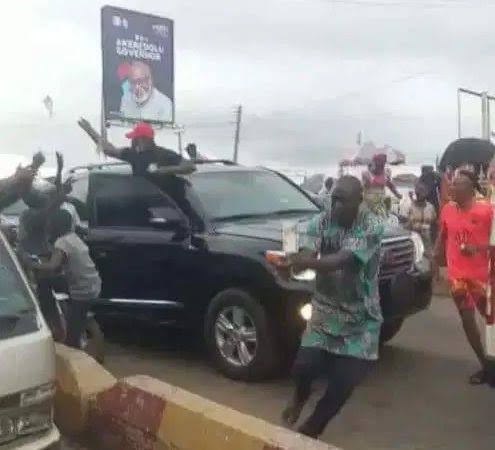 Nigerian politician spraying money at his supporters (Image: Tekedia)
Donald Trump sustained rejection of the November 2020 US presidential elections, alleging that it was rigged against him, and challenging the results in courts was perceived by many African observers as "un-American", it is an attitude typical of third world countries. In the US, it is even formal for the loser to congratulate the victor. Trump did none of this, he even allegedly incited his followers to attack the US Congress, an act that led to his impeachment a few days before he leaves office as President - it is yet to be finalized. Trump did not even attend the inauguration. Many concluded that Trump's attitude is typical of African politicians with Morris Monye joking that Trump is an African man.
Now, gifting his supporters' money is a further confirmation of this suspicion, that indeed Donald Trump behaves like a typical African politician. See some reactions below: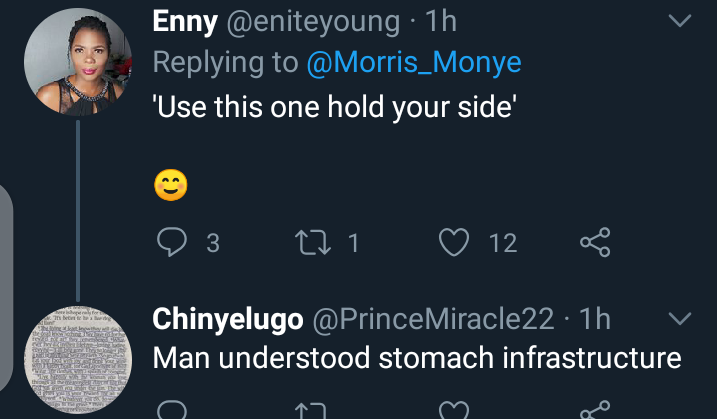 Content created and supplied by: MbuyaziEmmanuel (via Opera News )