I believe that anyone of you is fully aware that there is a clashes between Hausa Fulani and Southerners in Oyo State where many people from Hausa fulani lost their lives and properties worth millions were Unfortunately wasted.
Since from the beginning of the incident, Northerners have been crying on various social media platforms seeking Goverment to intervene into the issue before the situation become uncontrollable for the commotion may cause a great setbacks to our nation if Northerners start attacking the Igbos and Yoruba people that are residing in the North.
At long last, our able President, Muhammad Buhari reacts over the clashes which he said he will not allow ethnic, religious violence among Nigerians.
Hours after he release this statement, A popular activist, Aisha Yusufu has taken to her verified Twitter account and tag his statement with a very hot question that may fade away the reputation of our able president. See what she said.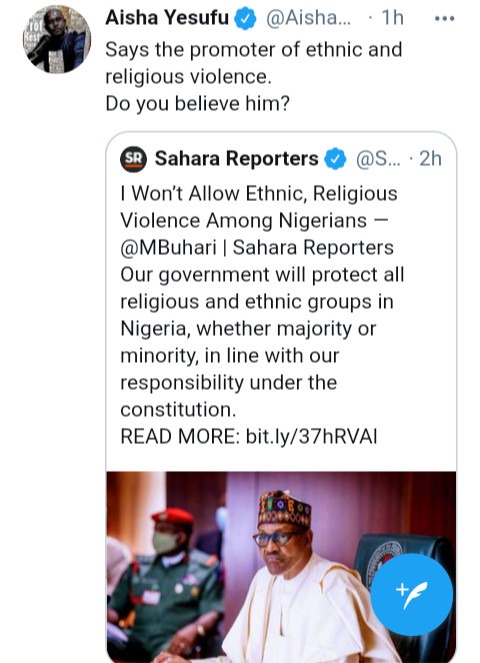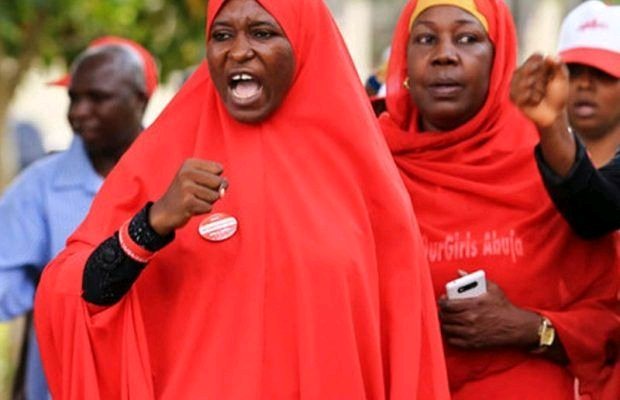 Her statement depicts that he, the president is the promoter of the ethnic and religious violence among Nigerians.
Since the clashes has stated, many from the Southerners condemns the barbaric behavior being rained on the Northerners.
Take your time and read what this man said concerning the barbaric behavior of southerners.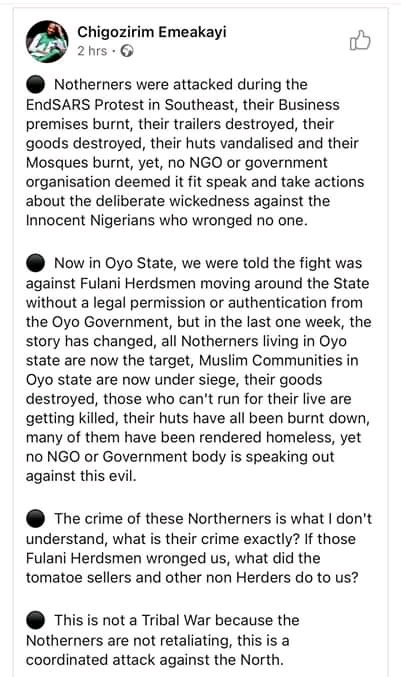 Below are the reactions of people below the update of Aisha Yusufu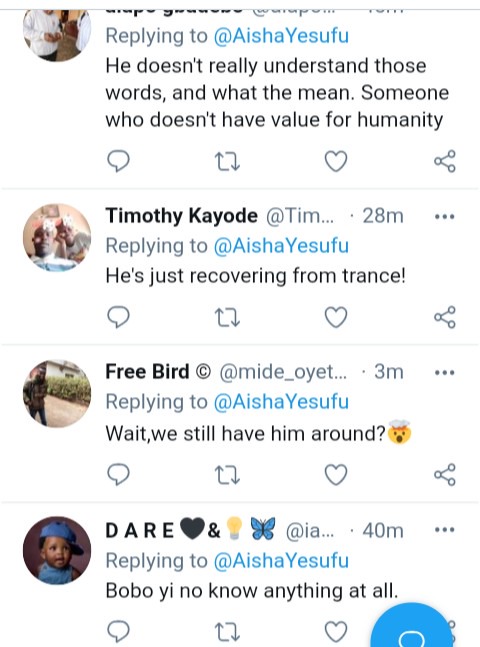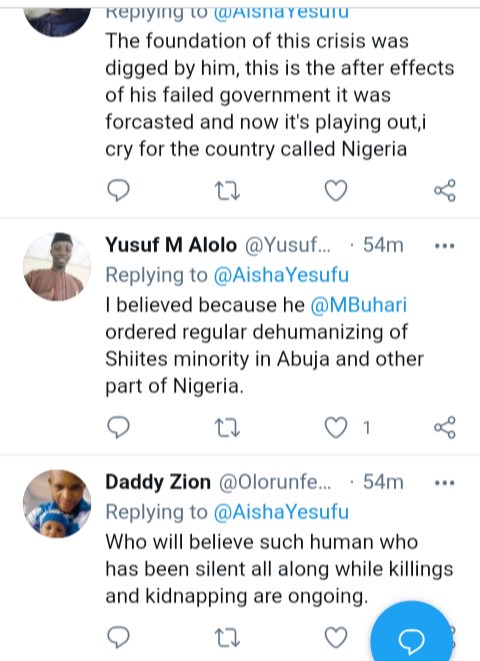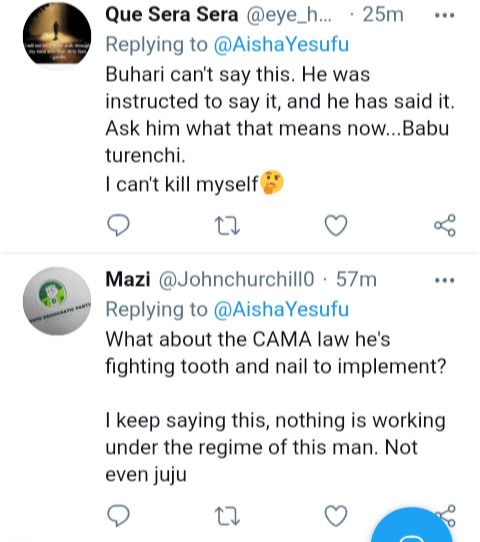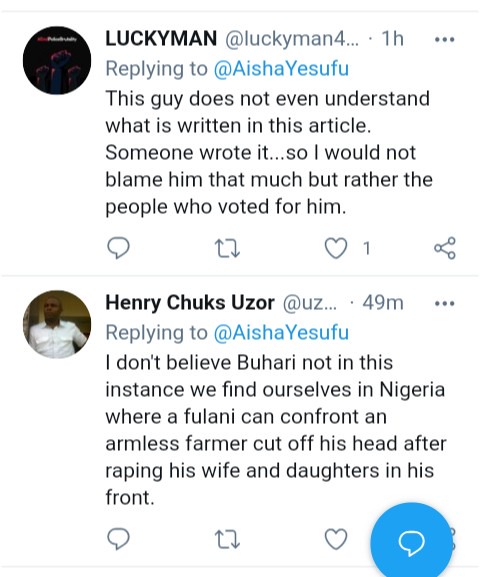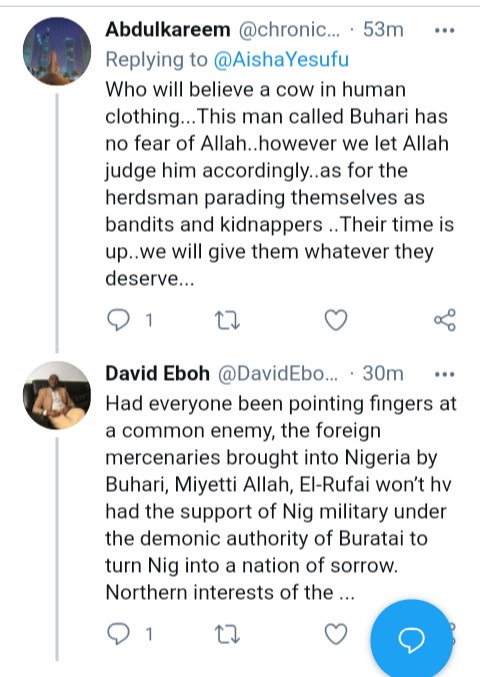 We always pray that may God continue helping Nigeria.
Content created and supplied by: Life760 (via Opera News )