A Twitter user, @Kay_Sesen, has sent a reminder to Mazi Nnamdi Kanu, the leader of Independent People of Biafra(IPOB) and the commander of Eastern Security Network(ESN) regarding his recent threats of going to war with Nigerian security operatives. The Biafran leader had earlier spoken tough on his agitation for Biafra independence via his Twitter handle. 
According to the IPOB leader, he made it clear that he had come in peace and not war, saying that the secessionist group is committed to non-violence but will never be cowards. He added that the Eastern Security Network is formed for self-defense but not offense. He, however, said that the fact he wants Biafra to be peacefully achieved does not mean that if any individual or entity brings war, he will not give it to them.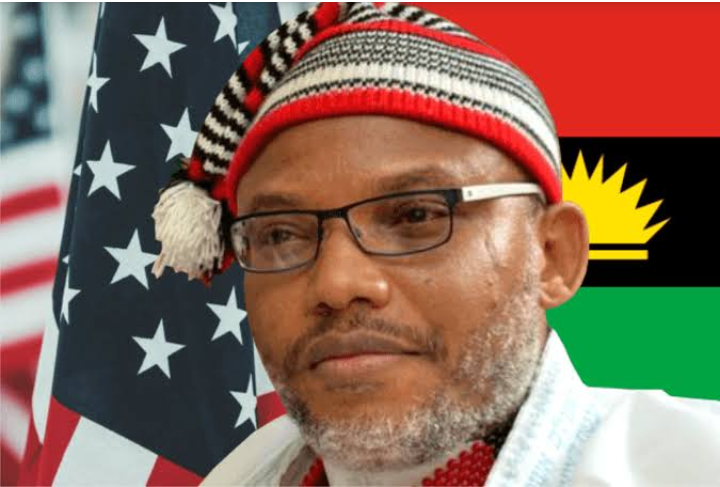 IPOB leader, Mazi Nnamdi Kanu.
"Let these be clear: I come in peace, not war. #IPOB is committed to non-violence, but will never be cowardly. #ESN is about self-defense, not offense. My abiding mission is to restore #Biafra peacefully but if you want war, you will surely get it, sooner than later. THANK YOU."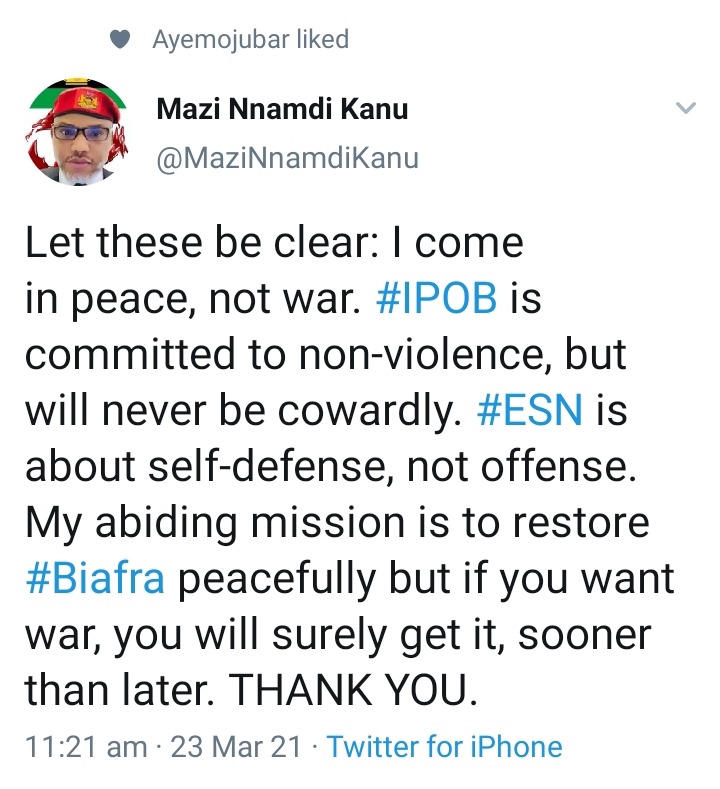 Reacting to the IPOB leader's threat, Kay Sesen reminded him that the late Biafran Warlord, Dim Ojumegwu Ojukwu went into 1967 Civil War without having military abilities and colloborations. He added that the late Biafra warlord still at the time compared to the present had more provisions than the IPOB leader but got large support from eastern minorities and Igbos, saying that this might lead to massacre of his people.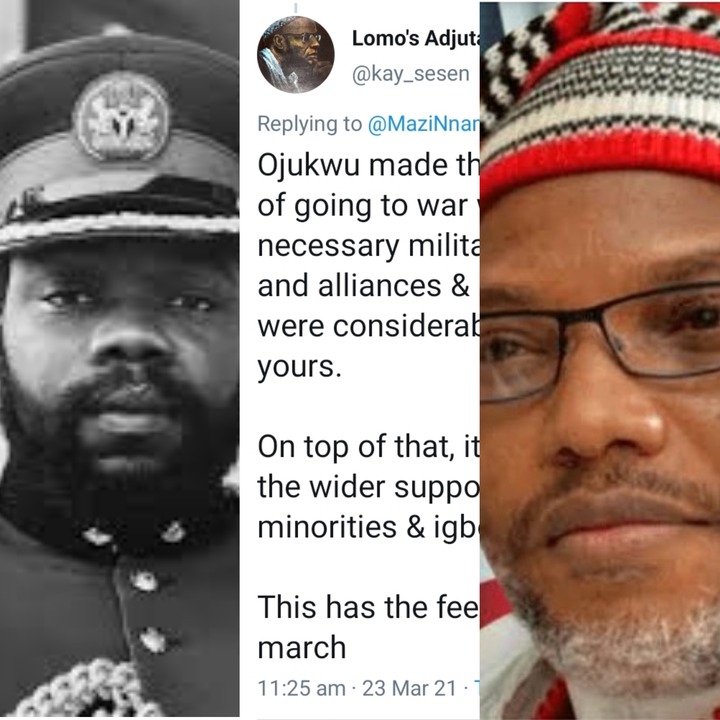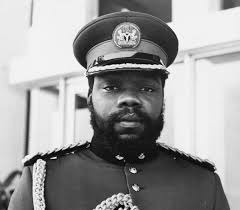 Late Dim Odumegwu Ojukwu.
"Ojukwu made the mistake of going to war without the necessary military capabilities and alliances & his provisions were considerable greater than yours. On top of that, it included the wider support of eastern minorities & igbos themselves. This has the feeling of a death march," his tweet read.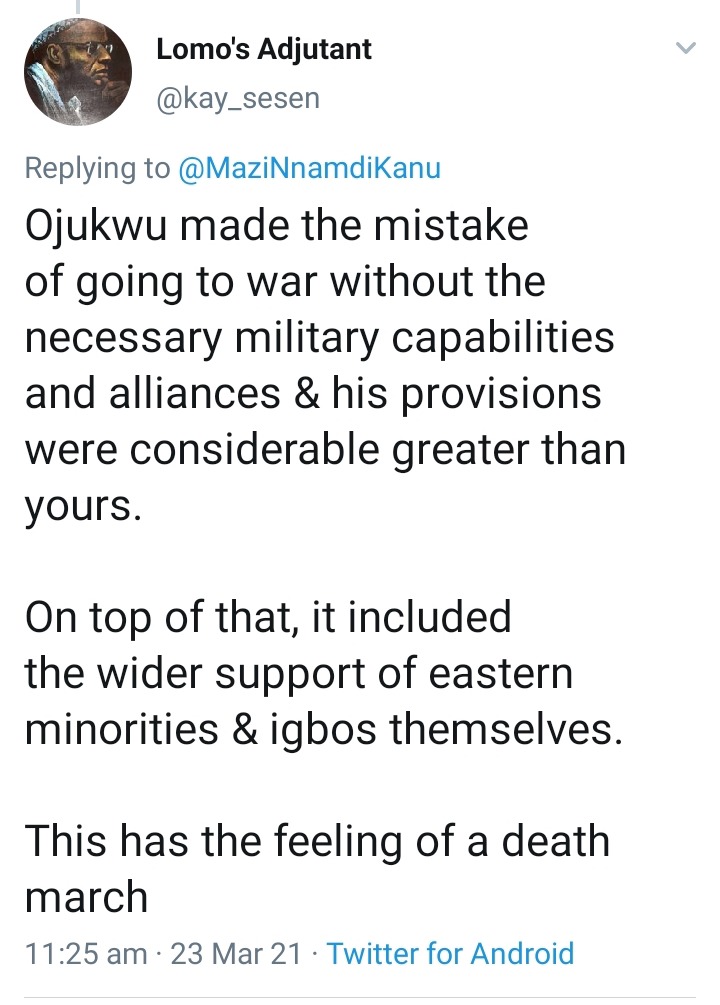 The words of Kay is a thoughtful one which the IPOB needs to have a sober reflection on at least for the sake of unarmed easterns who are not privilege to carry guns like ESN operatives.
What do you think about the advice given by the man? Let have your take and do share with others as well to contribute too.
Content created and supplied by: Alrasad (via Opera News )