"Together we can live as some," that is the believe of most Nigerians and Joe Igbokwe seems to share in that light. Sir Lord Luggard did not make any mistake in amalgamating the Northern and Southern Protectorate on 1914 as said by some people, but others have said that he made a very big mistake that the North and South should not have been amalgamated.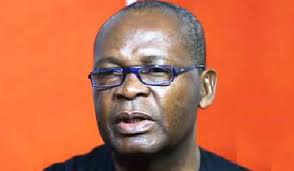 The issue of civil war, ethnic bigotry and Division in Nigeria have raised concerns from some people who have called for one Nigeria; many think that Nigeria needs to be restructured to avert any form of feud that may lead to division and even religious leaders have also called on the Federal Government to restructure Nigeria.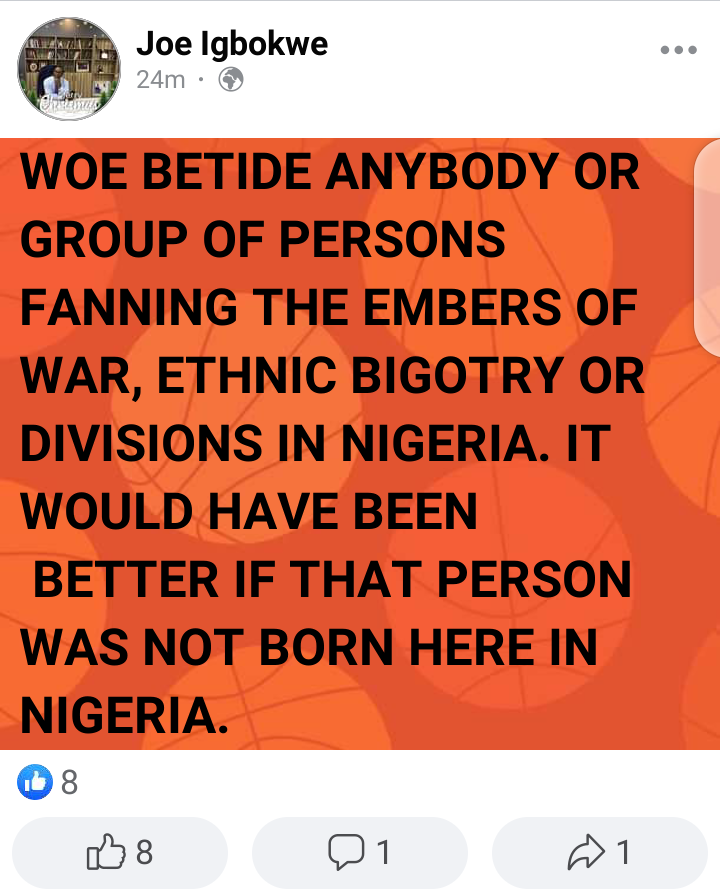 Joe Igbokwe has taken to his Facebook timeline to rain curses on anybody or group of people who want this country to divide. According to him, it shall not be well with anyone who is fanning the embers of war, ethnic bigotry and division in Nigeria and that it is better such a person was not born here in Nigeria.
This shows that he is a patriotic Nigerian who does not want his dear country to divide. Do you think there is anything that can ever make Nigeria divide? As for me we are better together as one. Like, share and drop a comment.
Content created and supplied by: SureTruth_HerbalTips (via Opera News )