See How Nigerians Raised A Huge Amount of Money For This Disabled Lady That Was Protesting.
A lot of things in life remain a mystery. In view of the ongoing protest by the Nigerian youths to end the menace called Special Anti-Robbery Squad otherwise known as SARS, protests are still ongoing and the youths are very much determined to end it.
Because of the protest, both young and old and even the disabled has come out to protest concerning this intimidation and killing of innocent people.
A disabled lady known as Jane has obviously received her miracle today being Sunday. The lady on crutches caught the attention of one of the protesters and after he tweeted about it on twitter, good hearted Nigerians has risen to the occasion and has donated millions of Naira for her.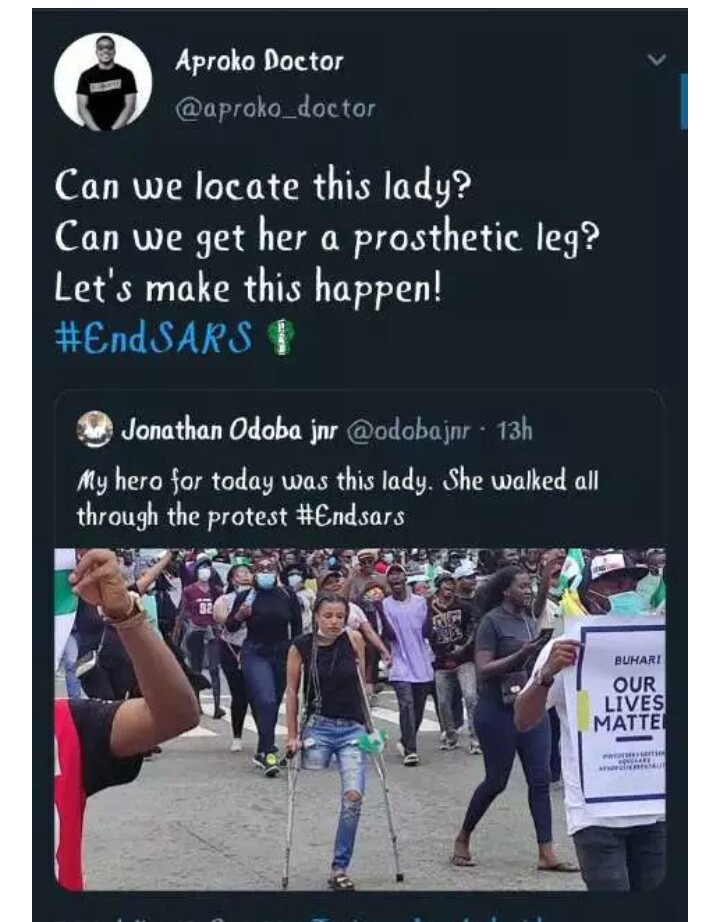 It was gathered that the lady has been jobless since 2013 and couldn't afford the finances for her artificial leg and that has confined her to use crutches. But favour located her today.
The initial aim was to raise #500,000 for the lady and the initial target was 30 days but in 27 minutes, #500,200 was raised for her. In 30 minutes it rose to #531,700. It rose to #1.5 million in one hour and #2.3 million in two hours.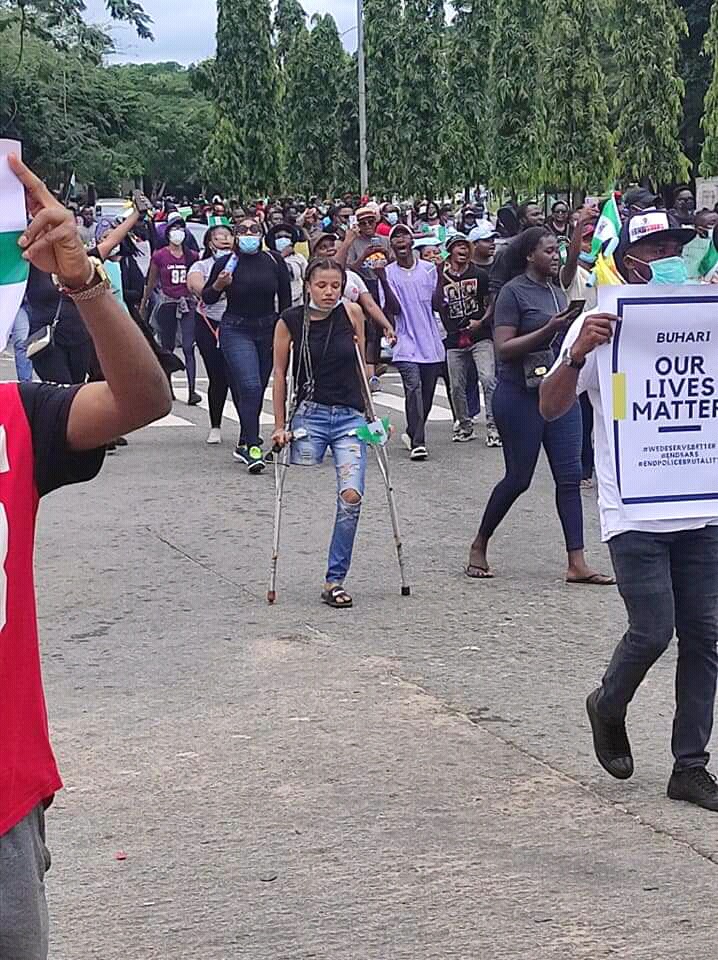 Now, the money has risen to #4.8 million. This our generation is really showing the older ones how to care and support one another.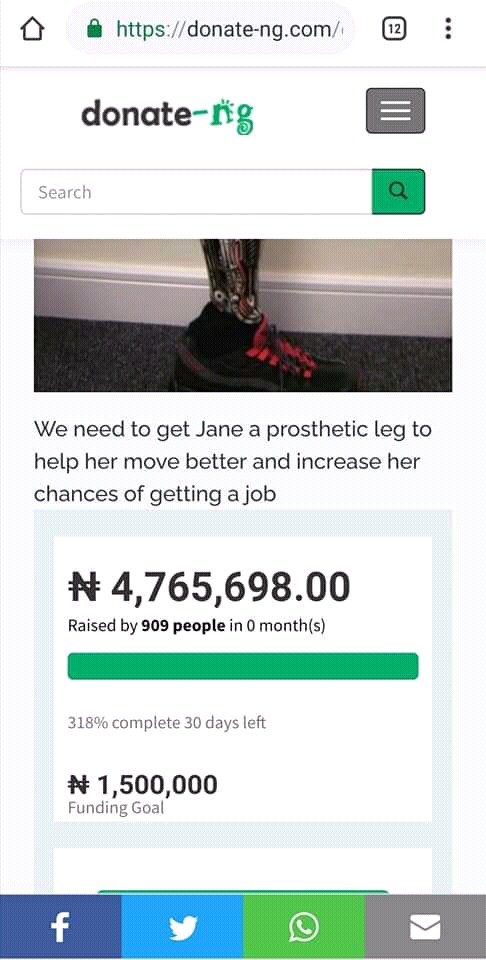 Indeed we are really a Soro Soke generation!
#EndSars#EndSwat.
Share your views on this.
Content created and supplied by: Lilyville43 (via Opera News )