Former Nigerian Aviation Minister, Femi Fani Kayode has today taken a swipe at Nancy Pelosi, the Speaker of the United States House of Representatives for the role she played in the impeachment of outgoing American President, Donald Trump, saying even though the United States House of Representatives Speaker has done her worst, the matter will not go to the Senate.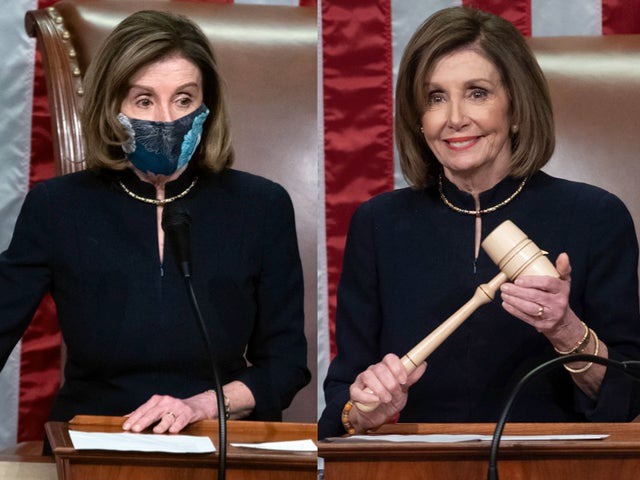 Nancy Patricia Pelosi who has been the Speaker of the United States of America House of Representatives since 2019 doesn't often see face to face with President Trump and is seen by many as a fierce and sworn enemy of President Donald Trump, as she also played a crucial role in the first impeachment of President Donald Trump in 2020.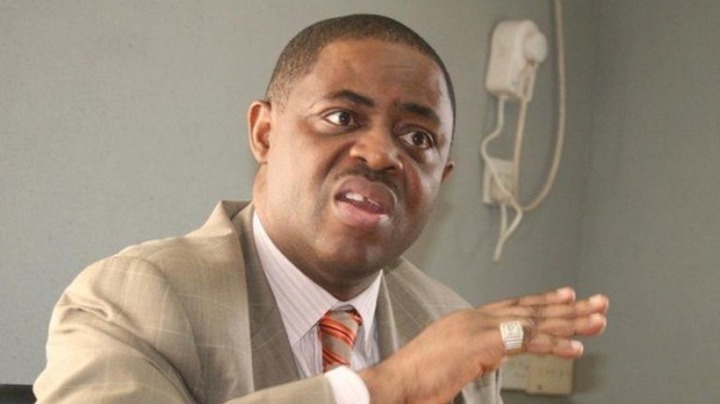 While reacting to the second impeachment of the controversial American President, Mr Femi Fani-Kayode who is known to be a fierce supporter of the outgoing American President had taken to his verified Twitter handle to write, "Clap for Pelosi. She has done her worse but it takes NOTHING from Trump because the matter ends there & will NOT go to the Senate. Trump WILL remain in office till Jan. 20th & is still eligible to run in 2024. The MAGA movement remains strong & millions still love Trump!"
See his tweet below: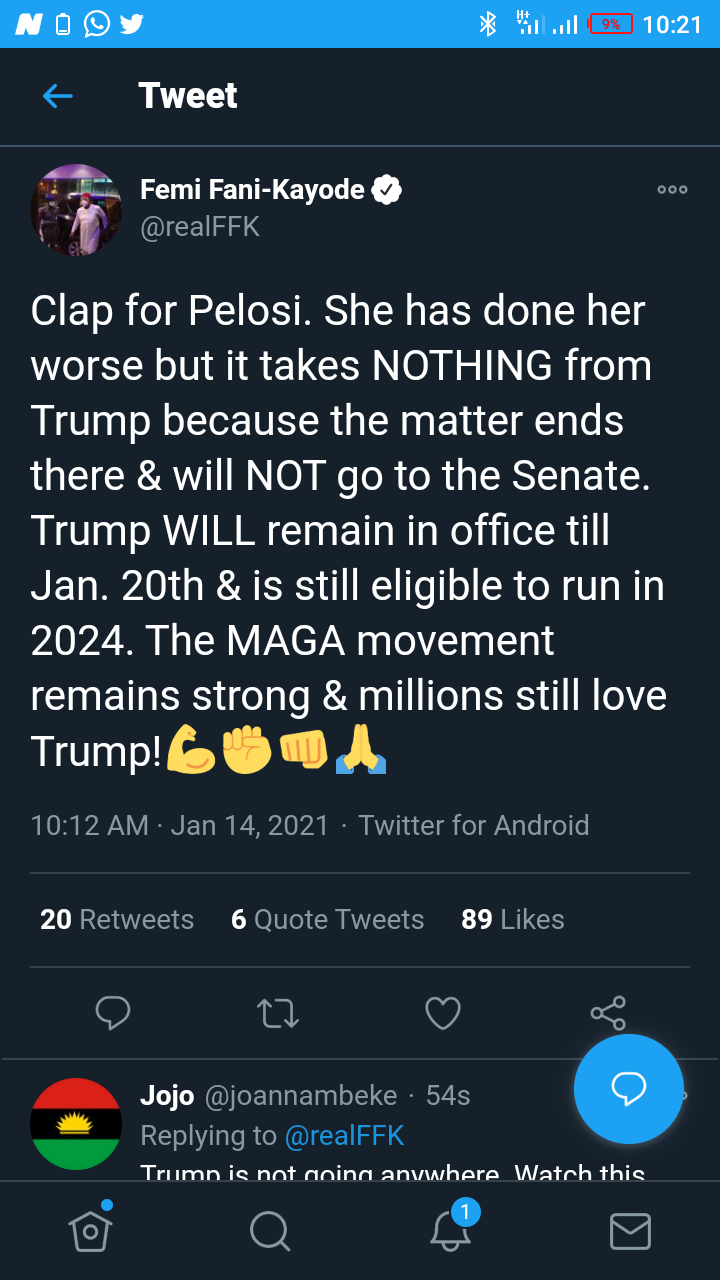 You would recall that yesterday, the United States House of Representatives voted to impeach President Donald Trump for the second time. He had been accused of inciting the violence which marred last week's certification of Joe Biden's victory at the Capitol Building. The outgoing American President became the first American President to suffer the fate.
To my dear readers, do you think Nancy Pelosi is to blame for doing her constitutional job or you think her fights with Donald Trump are personal? Let's know your thoughts and opinions via the comment section and don't forget to like and share this article with other people. Do kindly follow this page for more quality updates.
Content created and supplied by: Jakeson (via Opera News )