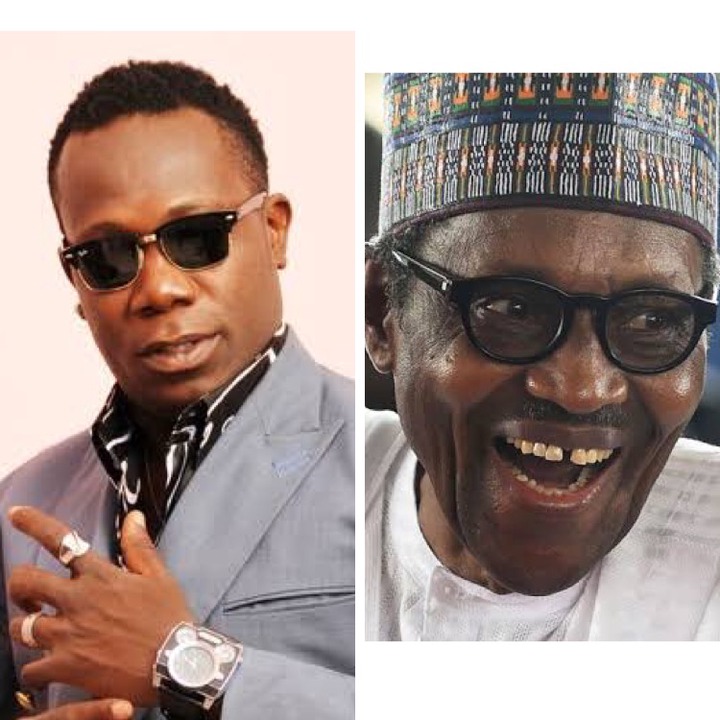 Duncan Mighty has made a shocking revelation on his Instagram page and this has been getting a lot of reactions from people. He made a statement saying that President Buhari promised him a sum of five thousand naira since 2015 and he didn't get the money, and even in addition to that, President Buhari blocked his number from contacting him. Unlike Governor Wike who promised him ten million naira and paid him under two days.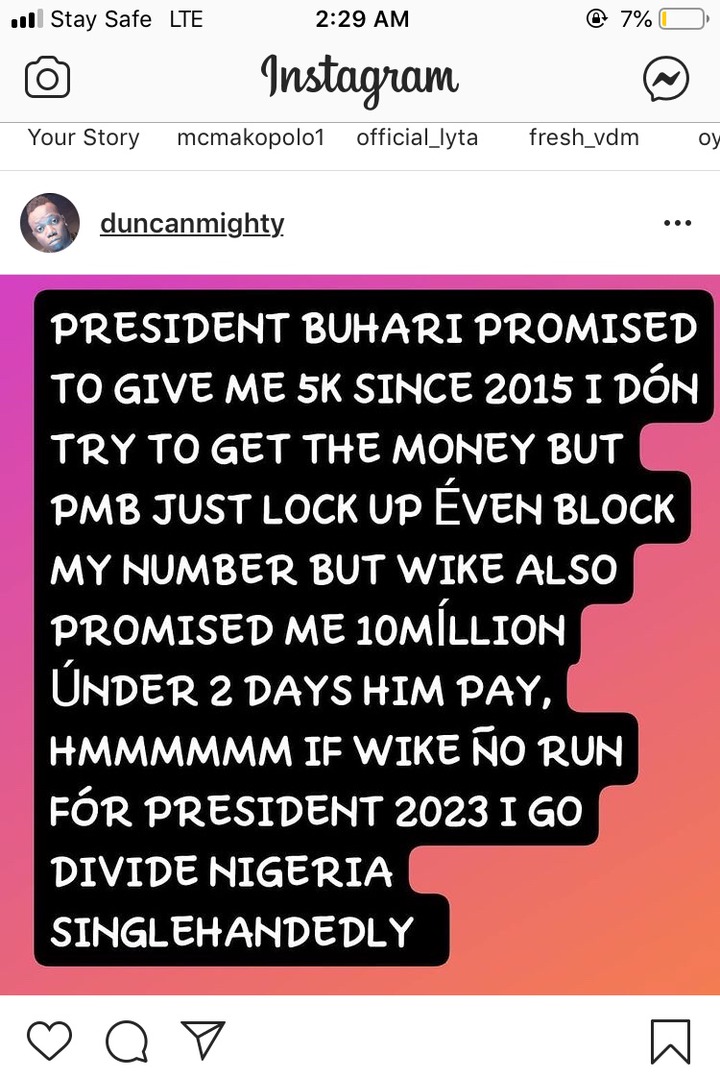 The Nigerian singer, Duncan Mighty has wowed a lot of people with this post as it is so surprising for such post to be made by a public figure like him. He was trying to compare President Buhari and Governor Wike in terms of the promise both of them made to him. He said Governor Wike paid him the promised amount within two days and this means he doesn't promise and fail. He then added that if Governor Wike does not run for the post of president in 2023, he will singlehandedly divide Nigeria.
Duncan Mighty is a popular Nigerian artiste who has quiet a number of hit songs. He has associated with A-list artistes like Wizkid, Davido, Tiwa Savage and the likes.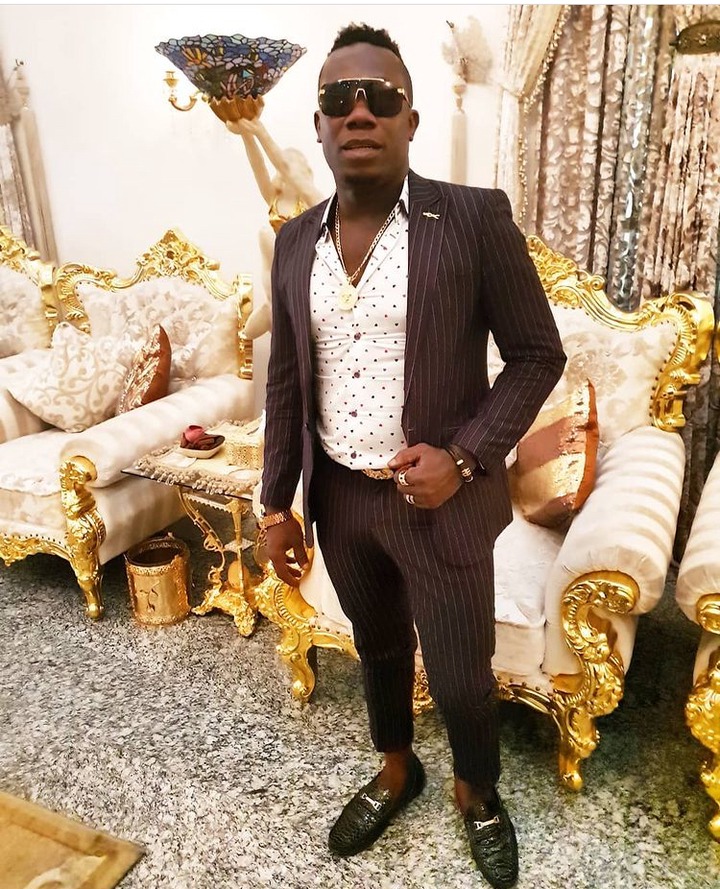 Duncan Mighty Who calls himself the first son of Port-harcourt hails from Rivers state and he seems to be in full support of the governor of his state, Governor Wike, who is the governor of Rivers State. 
He must have been trying to pass a message by giving credit to the governor and trying to tell people that the governor doesn't promise and fail he is very compe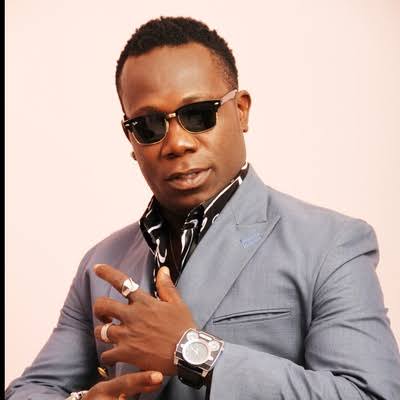 tent to run for the next presidential election. However, a lot of people are not so pleased with the way he is passing the message.
They felt he is being too political with his approach therefore, discrediting one person to praise another. They are in his comment box letting him know that it is wrong to involve President Buhari into this even though he couldn't get the money he was promised by the the president. 
So also, people are faulting him for talking about dividing Nigeria which is not a proper thing for him to say as a public figure.
Look at their reactions in the screenshots.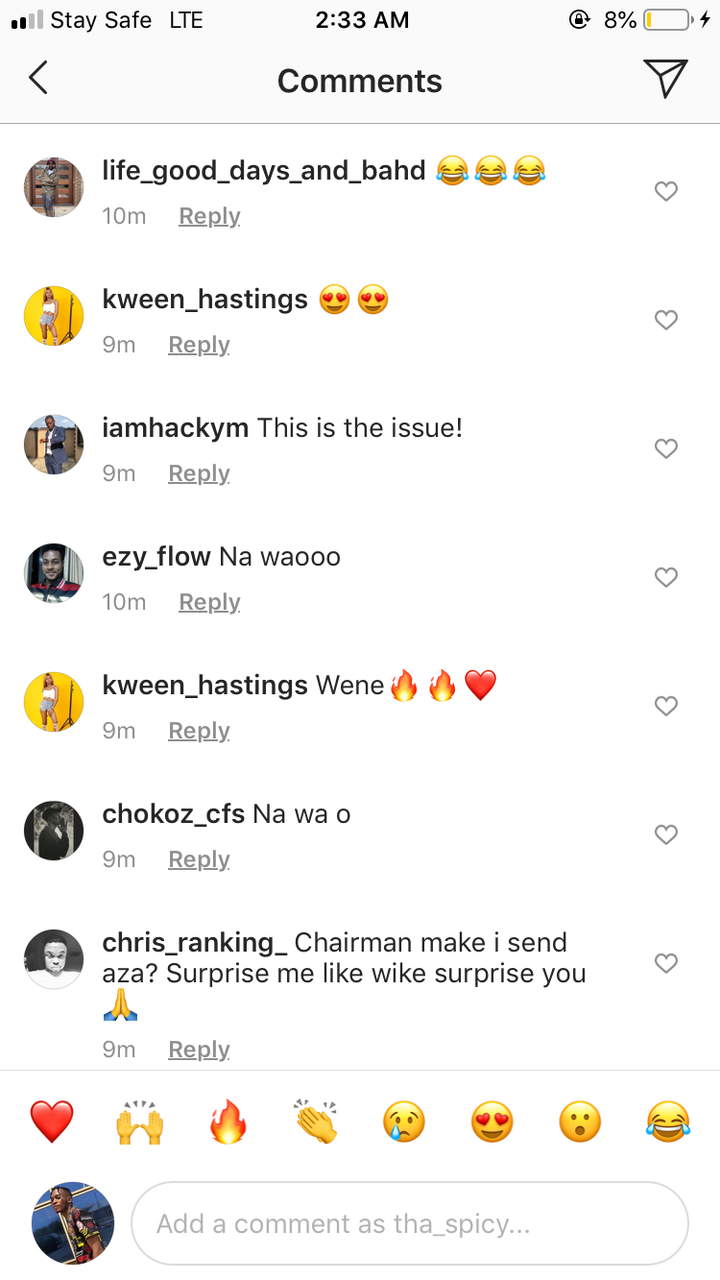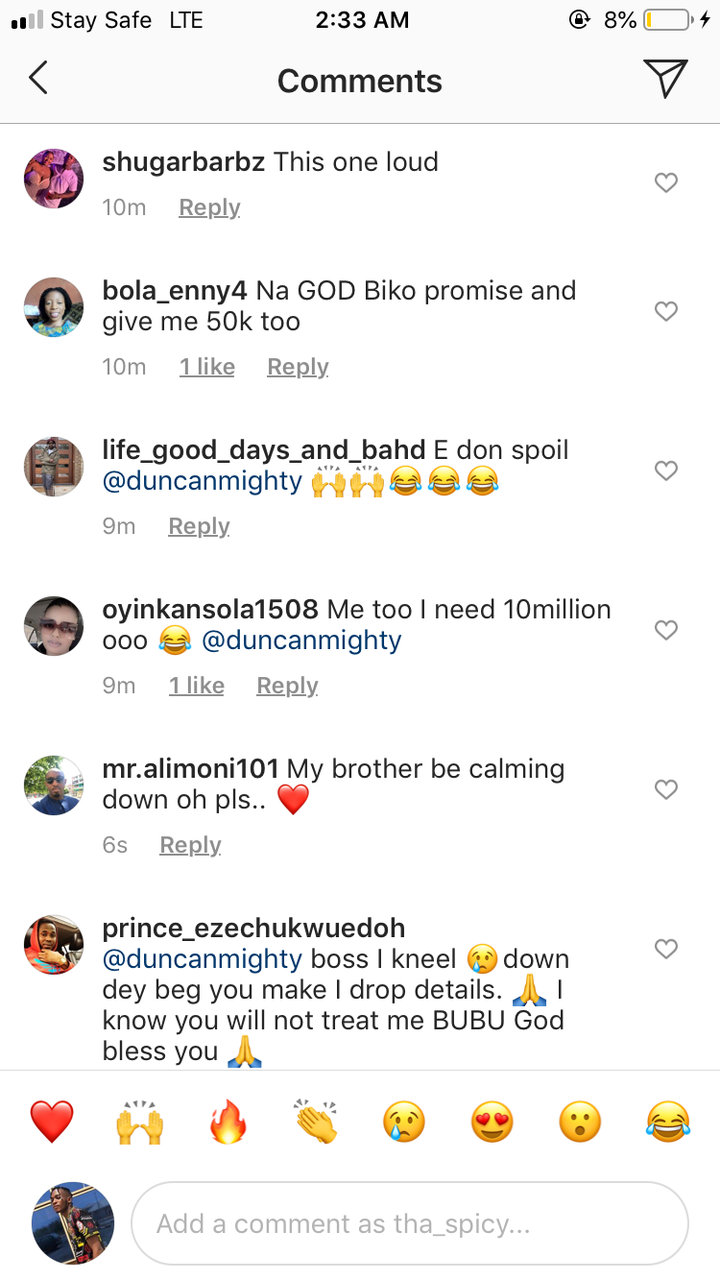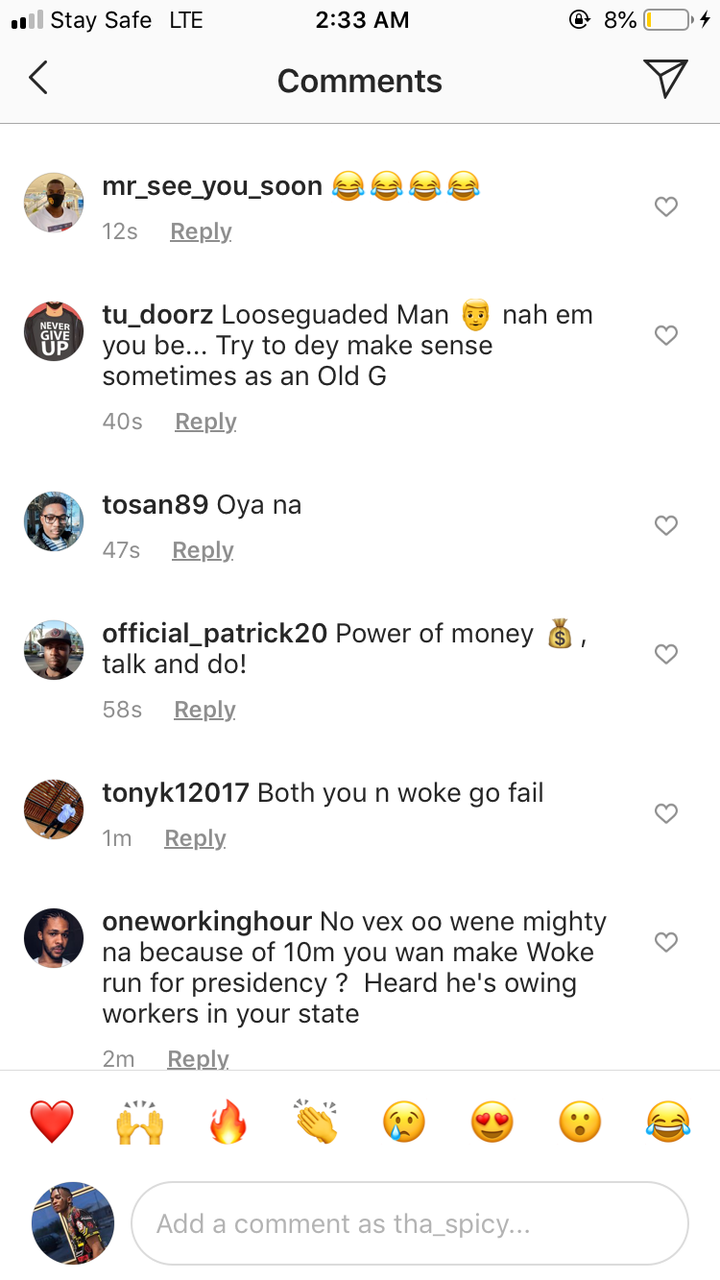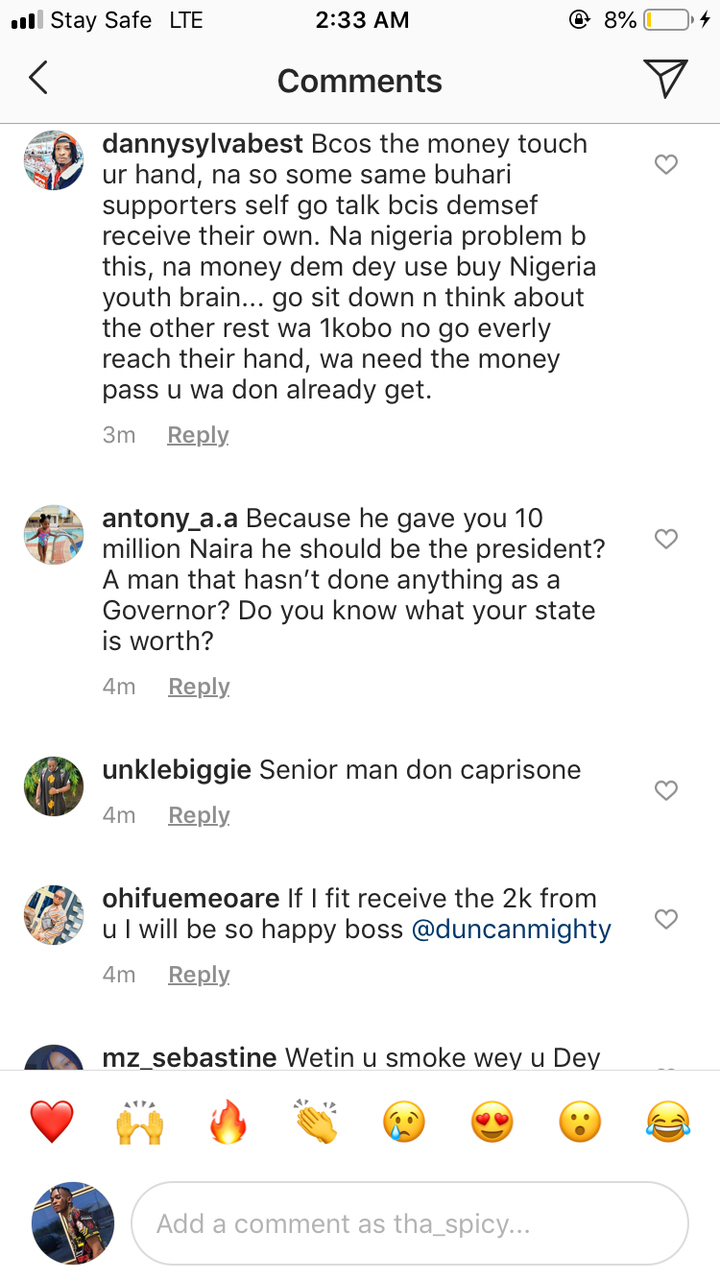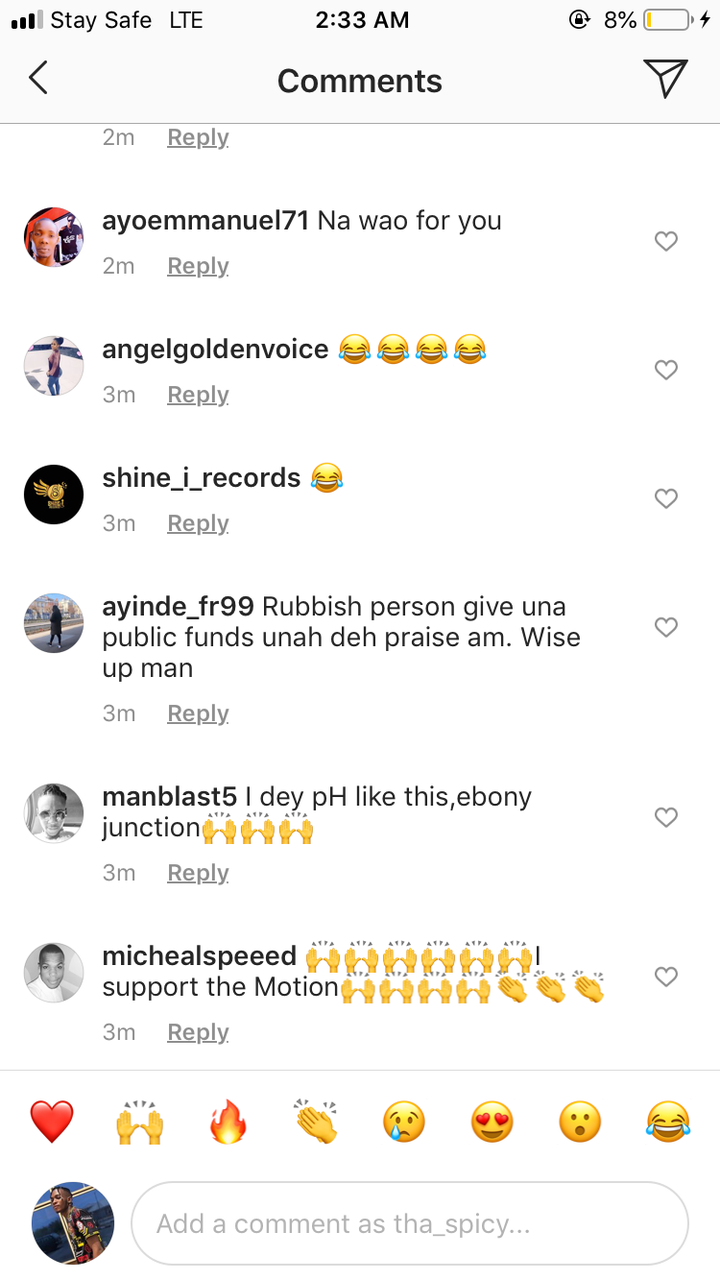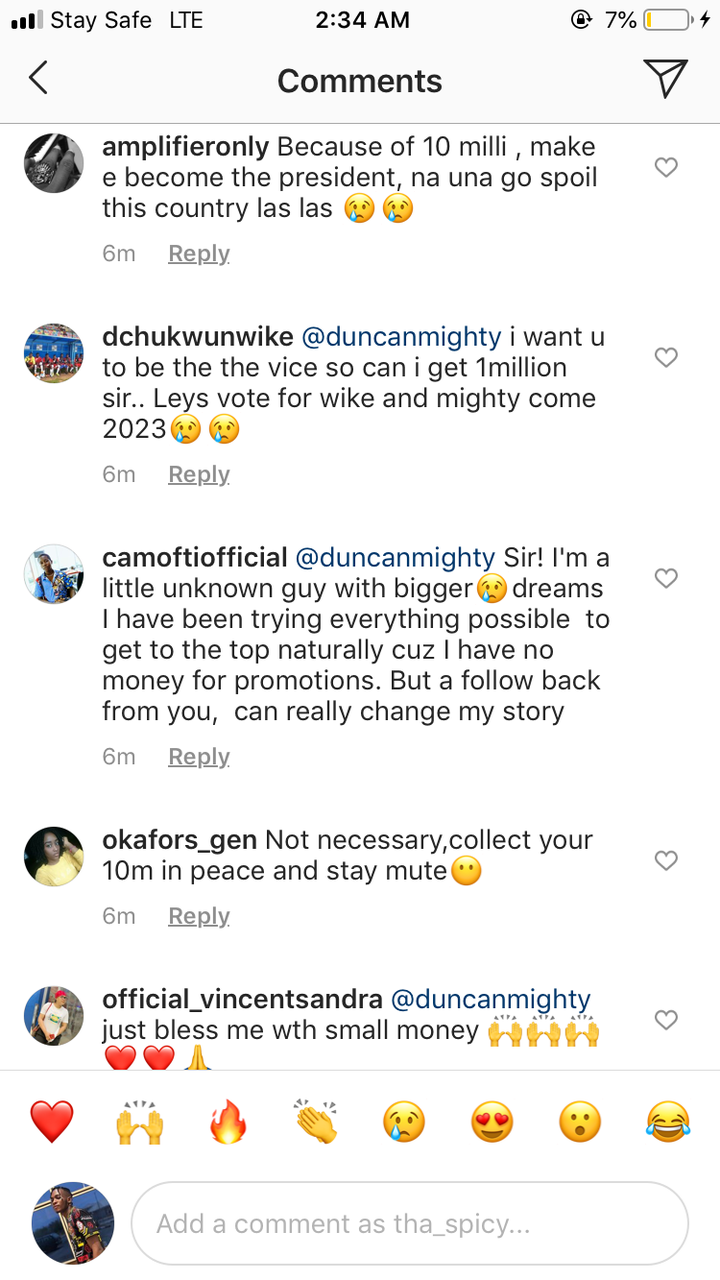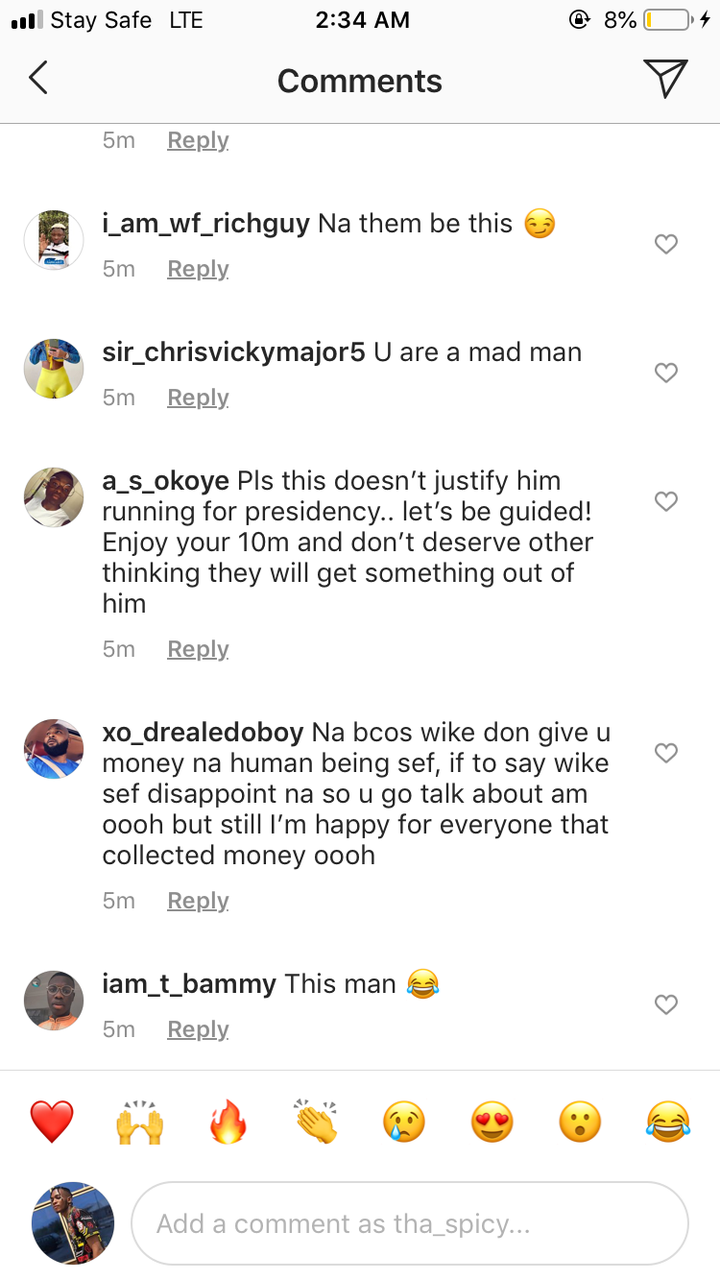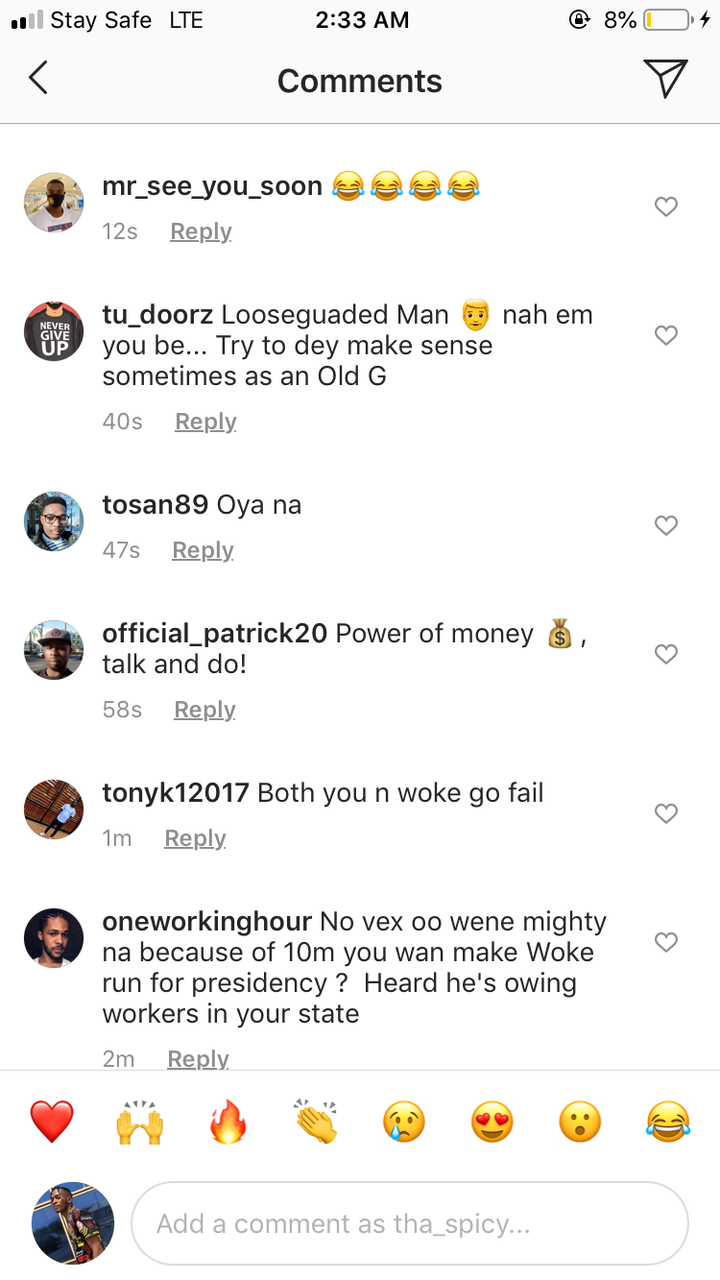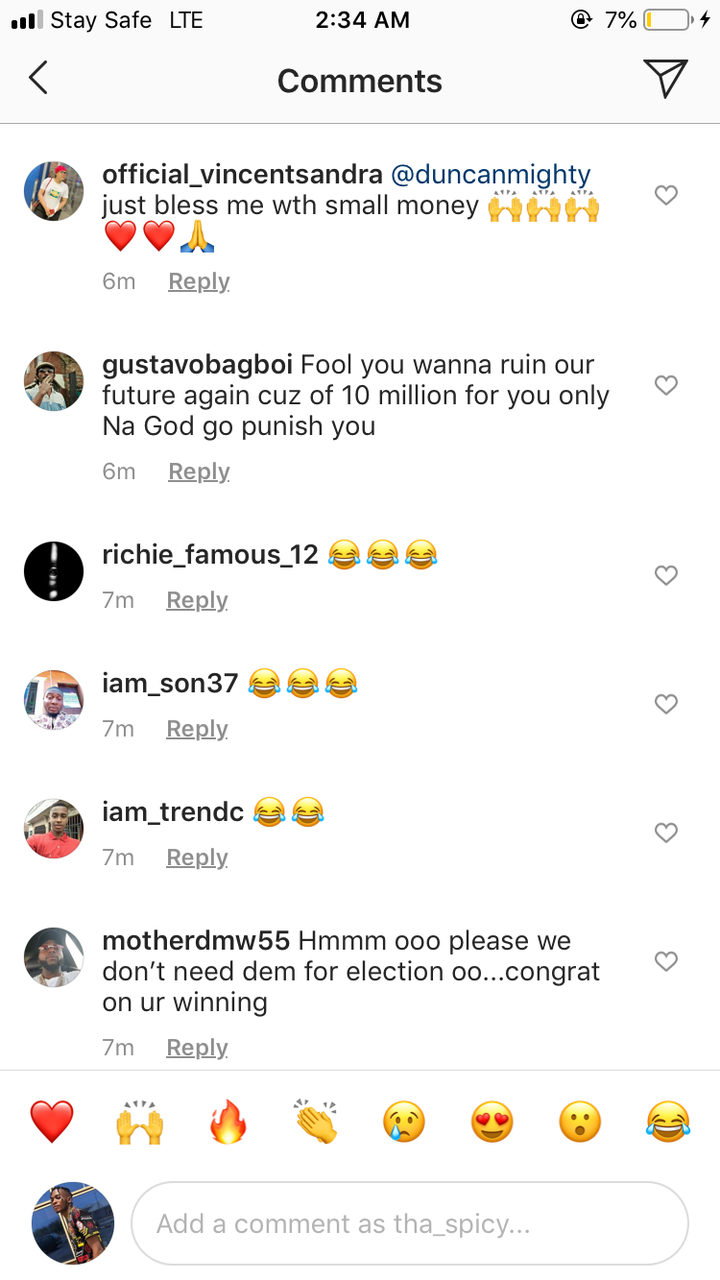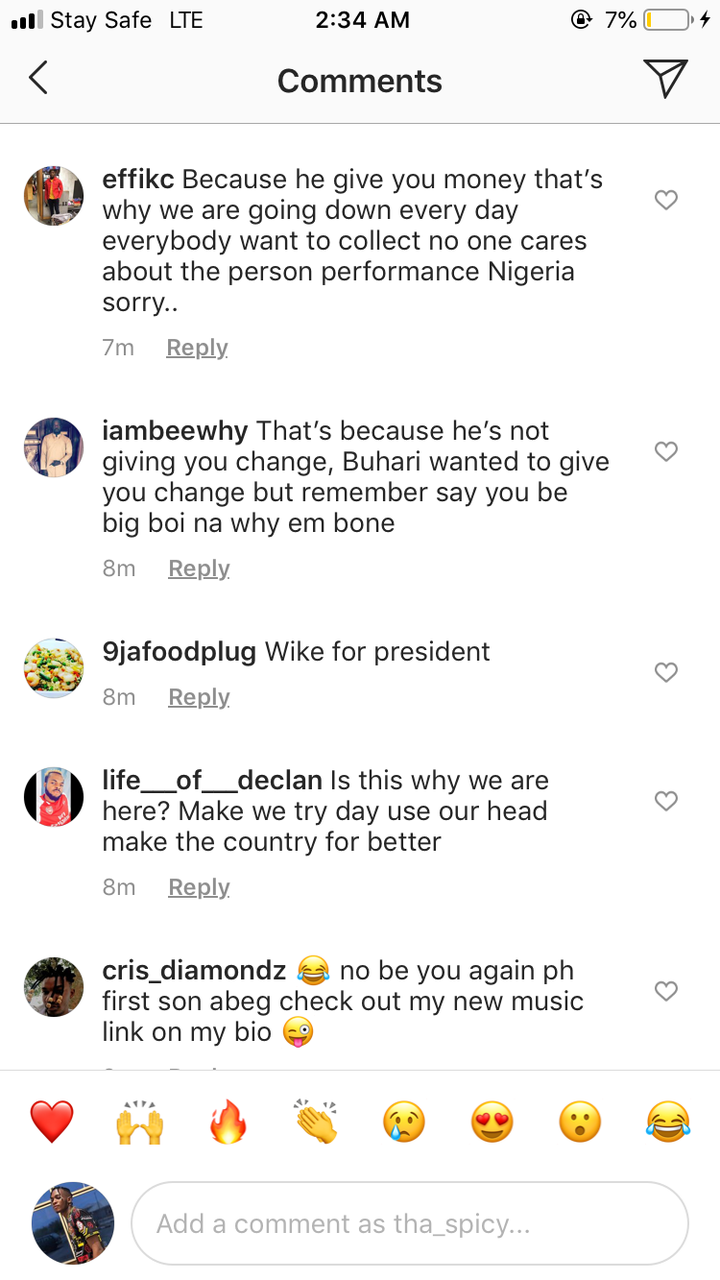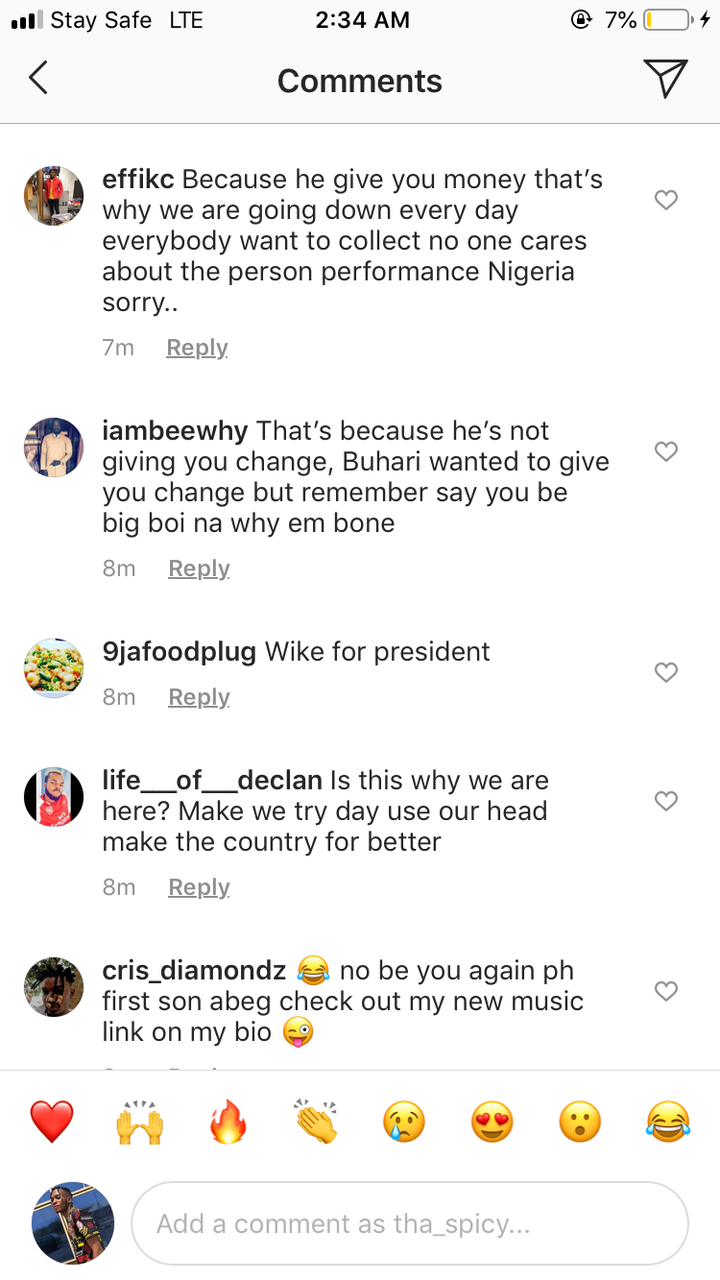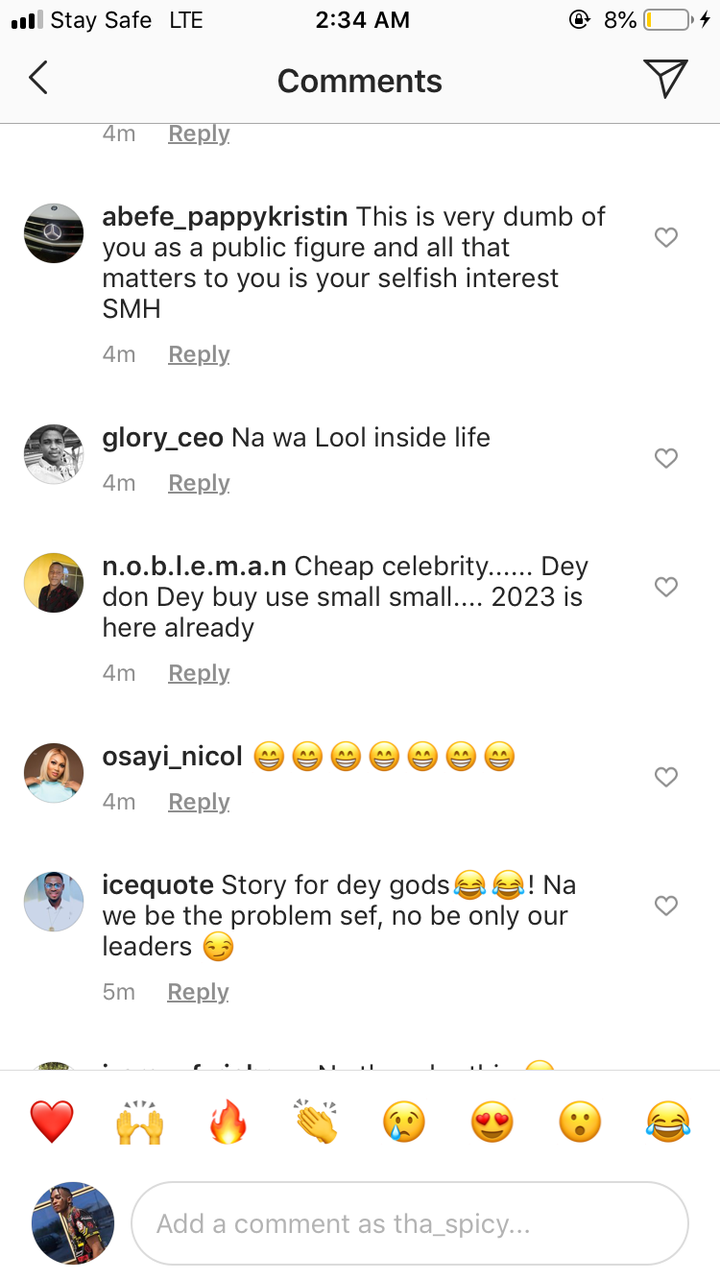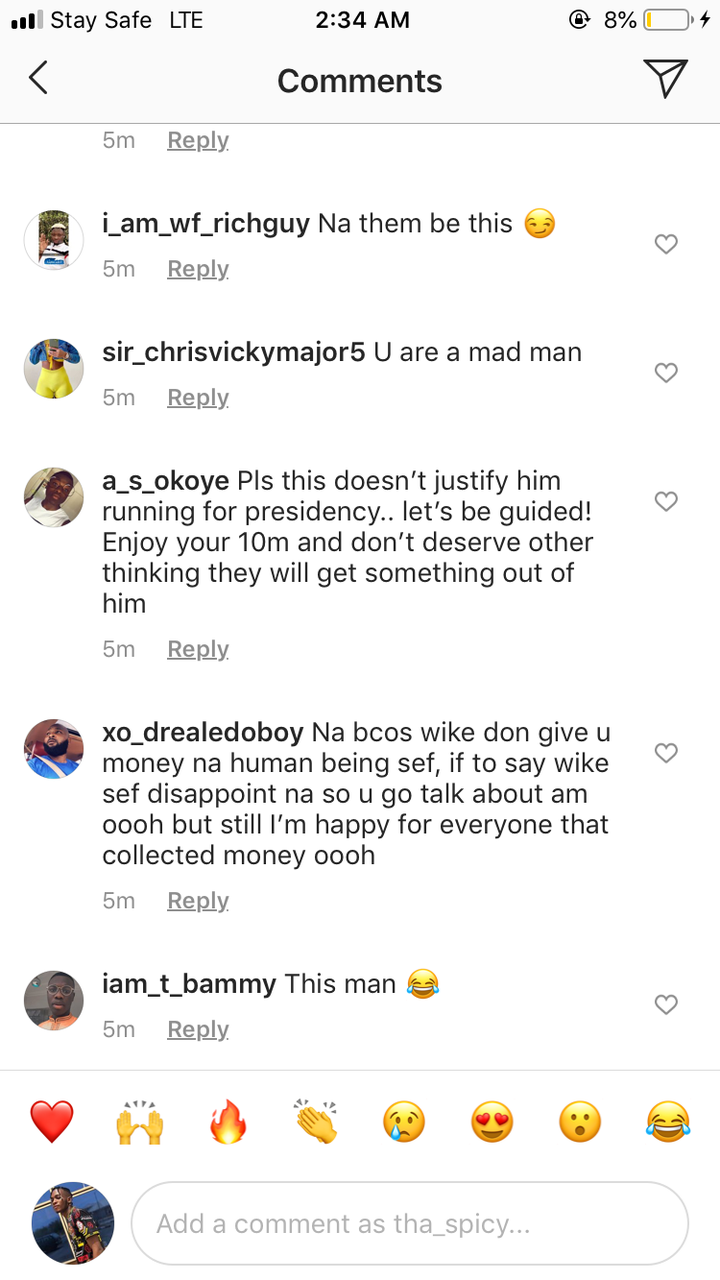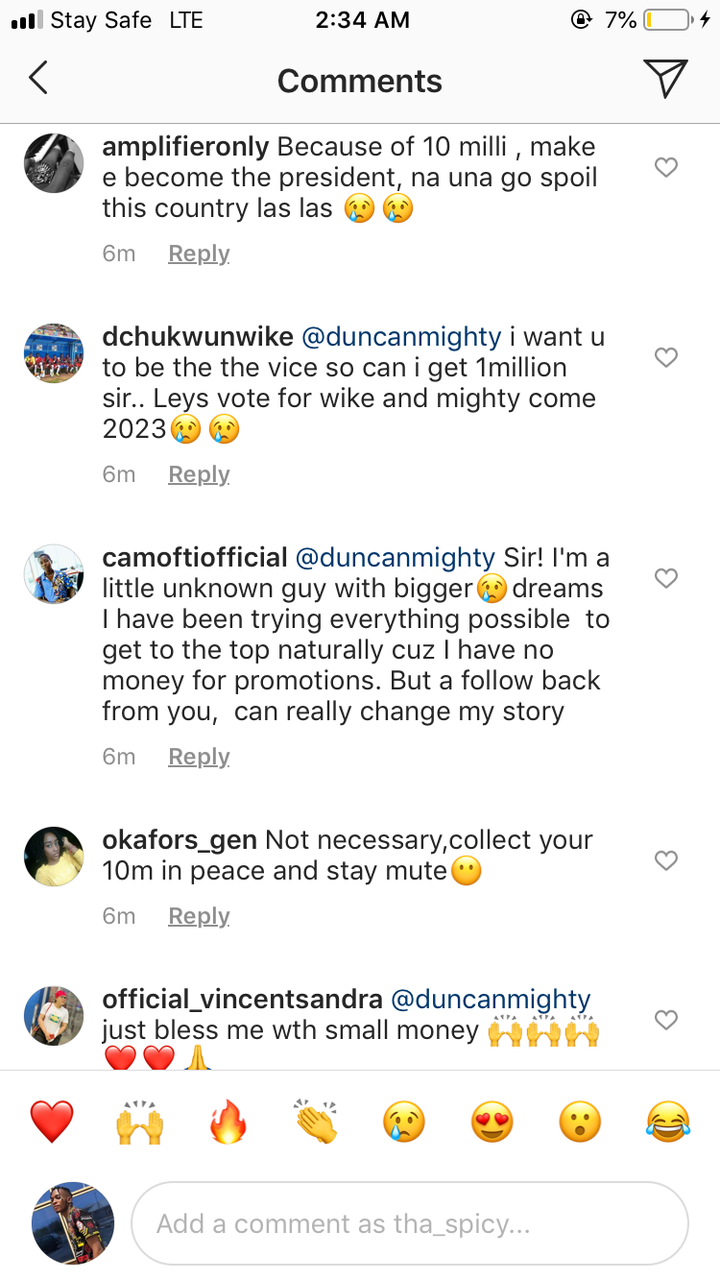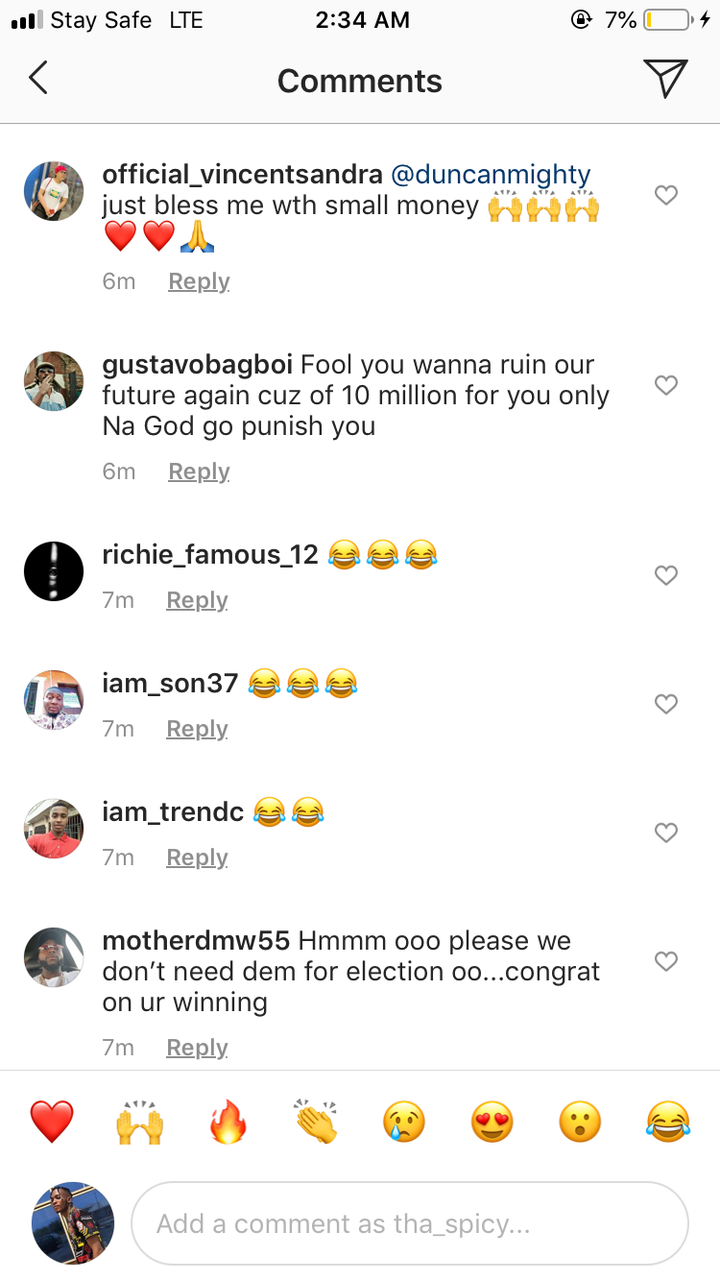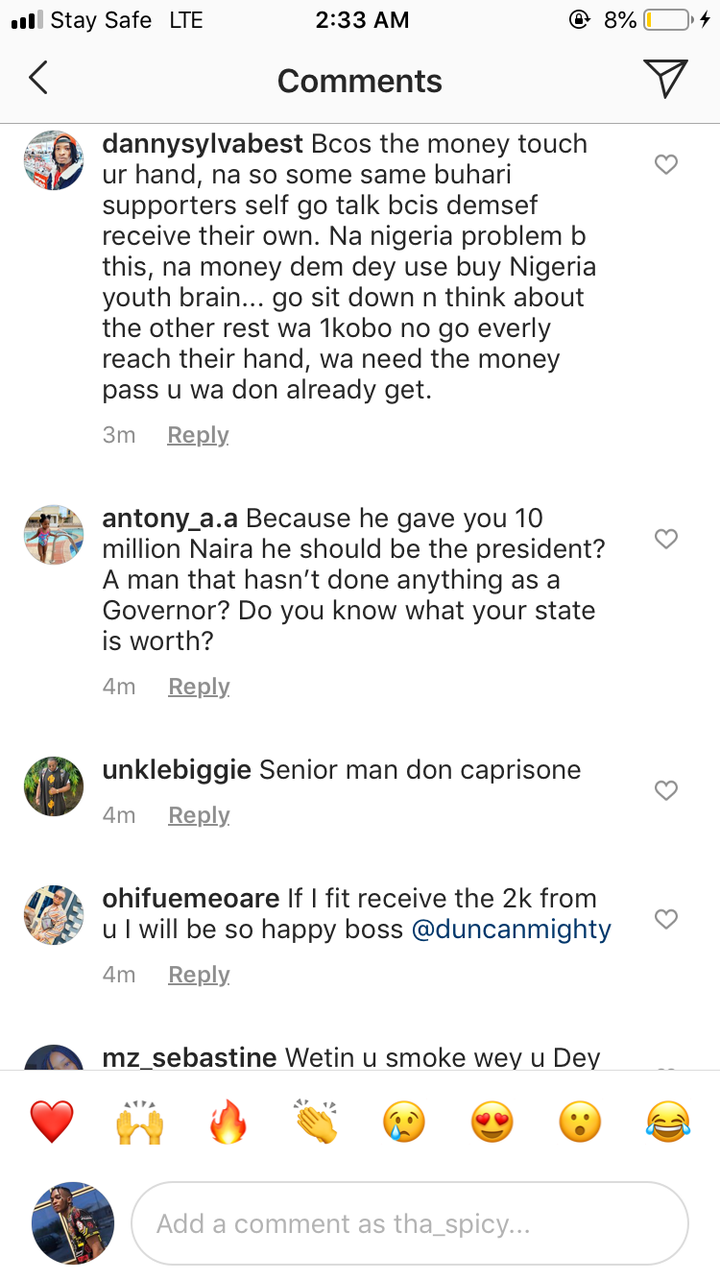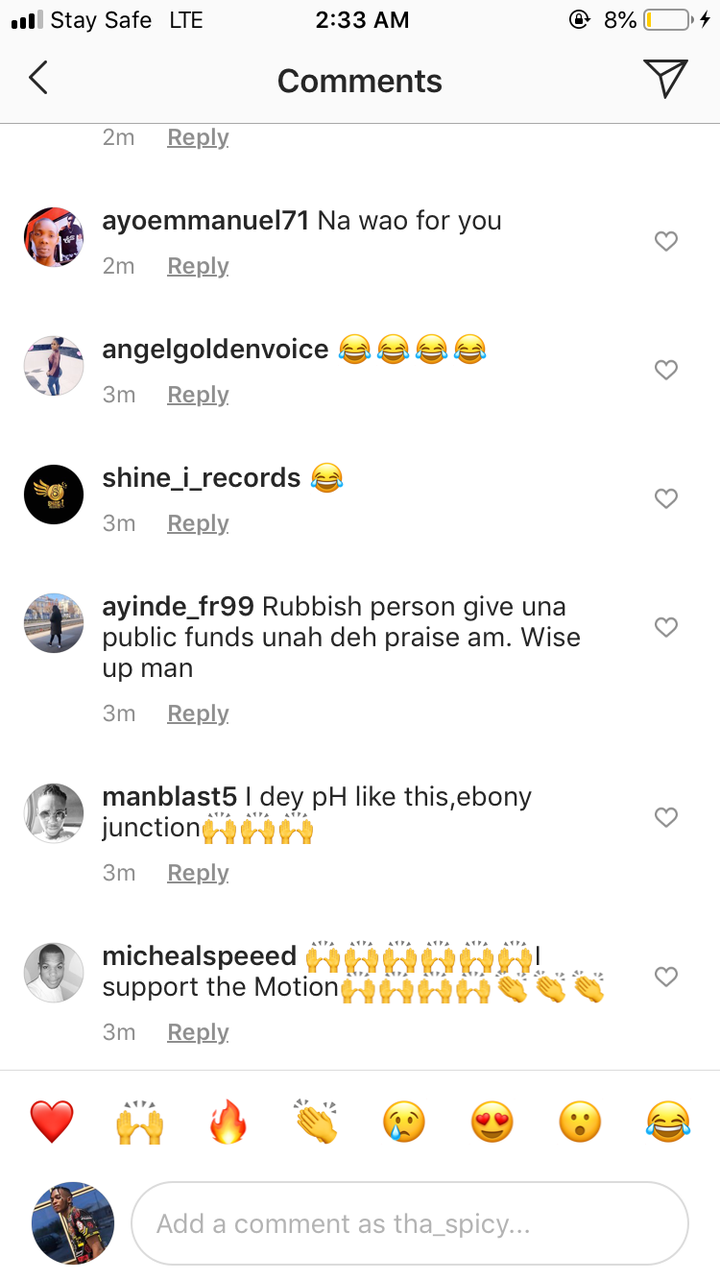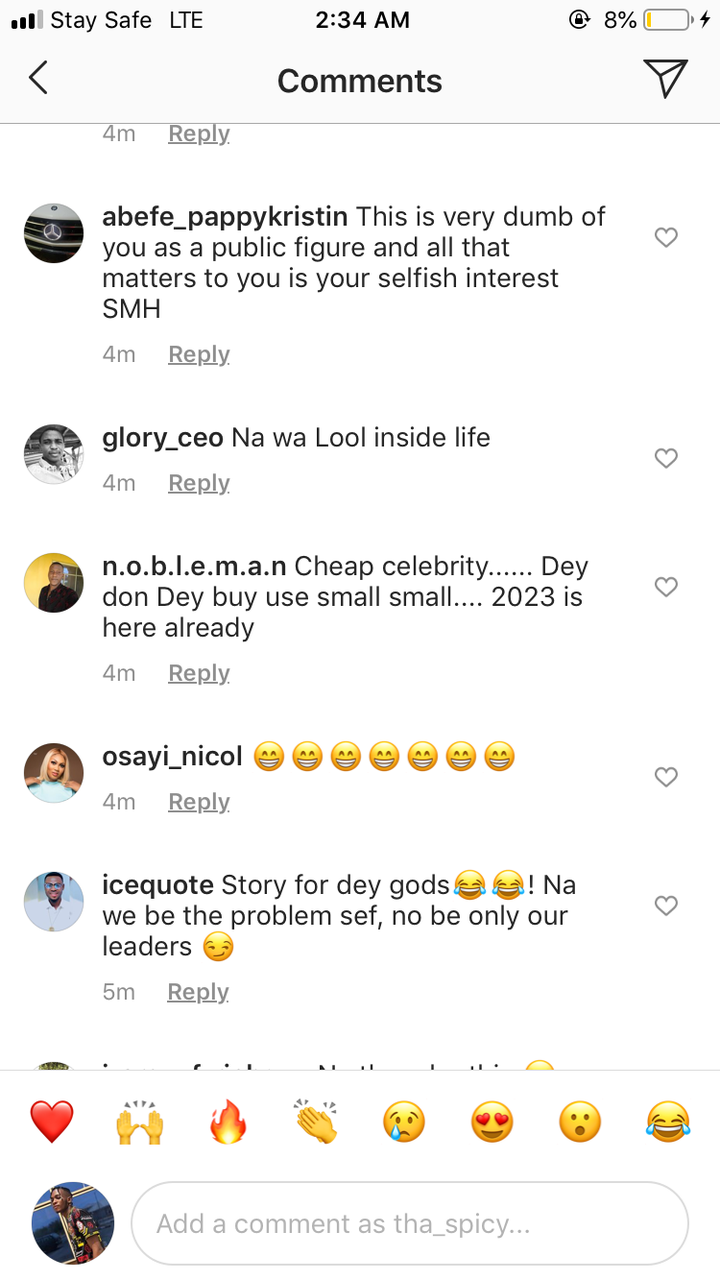 What do you think about Duncan Mighty's Post,
Content created and supplied by: Real_Gist (via Opera News )