Top sources have revealed how the president Buhari driver Saidu Afaka suffered a torture at in the hands of the DSS (Department of State Services).
Afaka was detained by DSS after a trial of tricking Mr president to sign a fraudulent contract concerning petroleum. The driver since then was detained until his death announcement yesterday.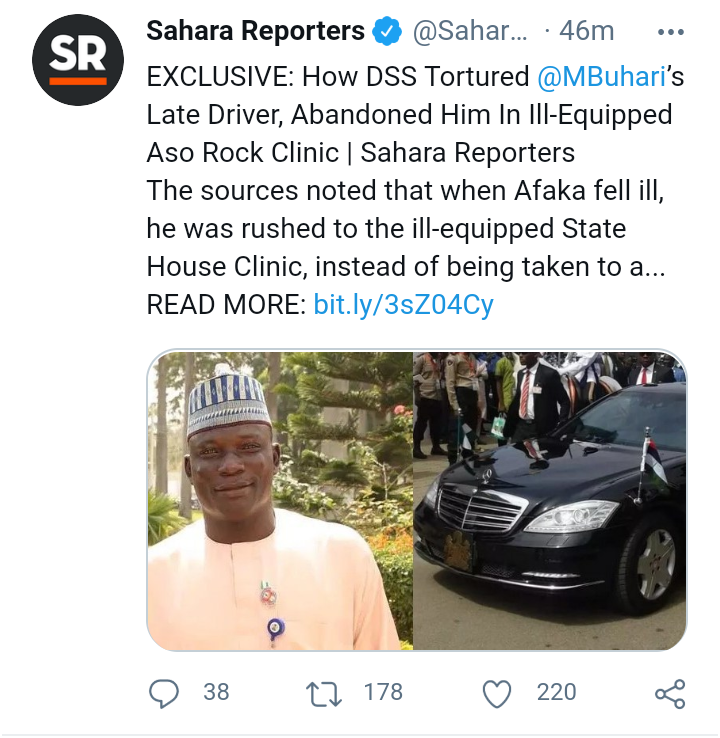 The late Master Warrant Officer Saidu Afaka, was detained by DSS in a two bedroom at Aso Villa before falling sick where he was rushed to the state house clinic Abuja but unfortunately he passed away. 
Saidu Afaka has been the driver of Mr president, his actions were against the law and he was retained for such, but the bitter outcome was his death in detention.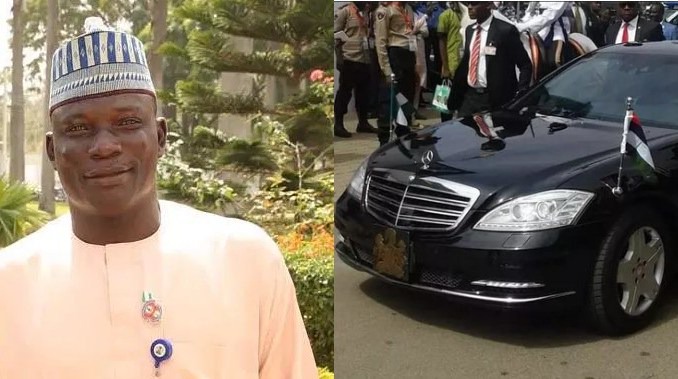 It was a sad story of Saidu Afaka and the way he is being treated after an attempt for treachery. But, what do you see about him being tortured? 
Content created and supplied by: M..Sani (via Opera News )