Gov. AbdulRazaq Orders Reopening Of Schools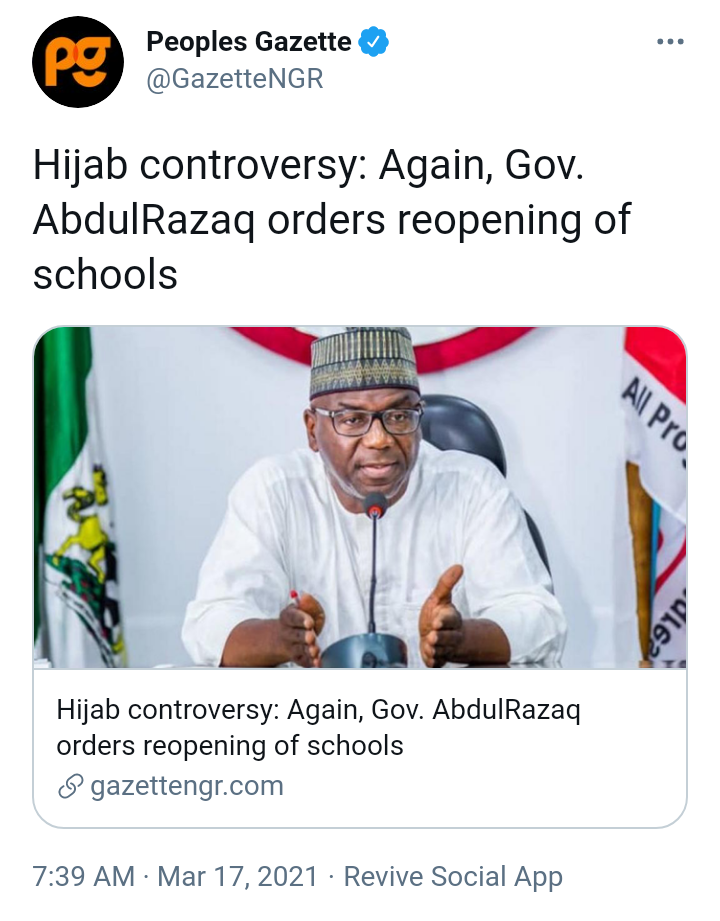 Governor AbdulRahman AbdulRazaq of Kwara has announced the immediate reopening of the 10 schools shut down over the hijab controversy.
The governor announced this in a statement from the Permanent Secretary, Ministry of Education and Human Capital Development, Kemi Adeosun.
According to the statement, the schools' closure became necessary to forestall security breaches that may affect lives and properties.
It added, "The government is convinced that its policy to allow willing Muslim schoolgirls to wear their hijab in public schools will lead to sustainable peace and communal harmony anchored on mutual respect and understanding.
"This path to mutual respect, understanding, and peace with regards to hijab had long been adopted in northern Nigeria and many states in the Southwest such as Lagos, Osun, Ekiti, and Oyo states."
Immigration Rescues 18 Human Traffic Victims In Katsina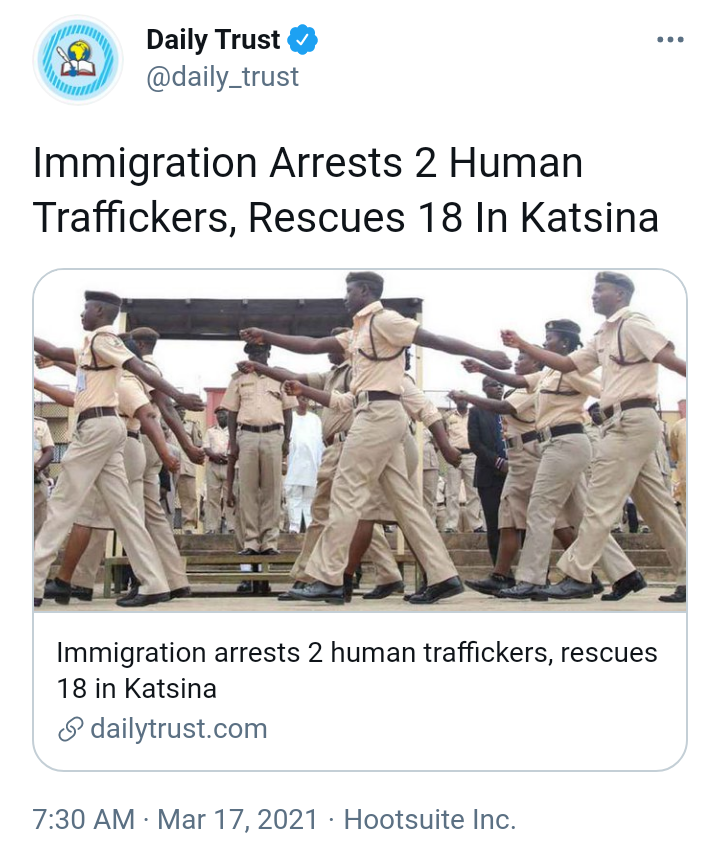 The Nigeria Immigration Service (NIS), Katsina State command, has arrested two suspected human traffickers, and in the process, rescued 18 victims.
The state comptroller of the Service, Abdulrazak Muazu, while parading the suspects yesterday at the command's headquarters in Katsina, said they were nabbed at a patrol base in Charanchi following an intelligence tip.
Mr Muazu said the suspects, Amadu Abdullahi, 32, and Fatima Abdullahi, 35, mischievously arranged a fake marriage to take two minors in their custody to Libya.
EEDC Confirms Attack On Staff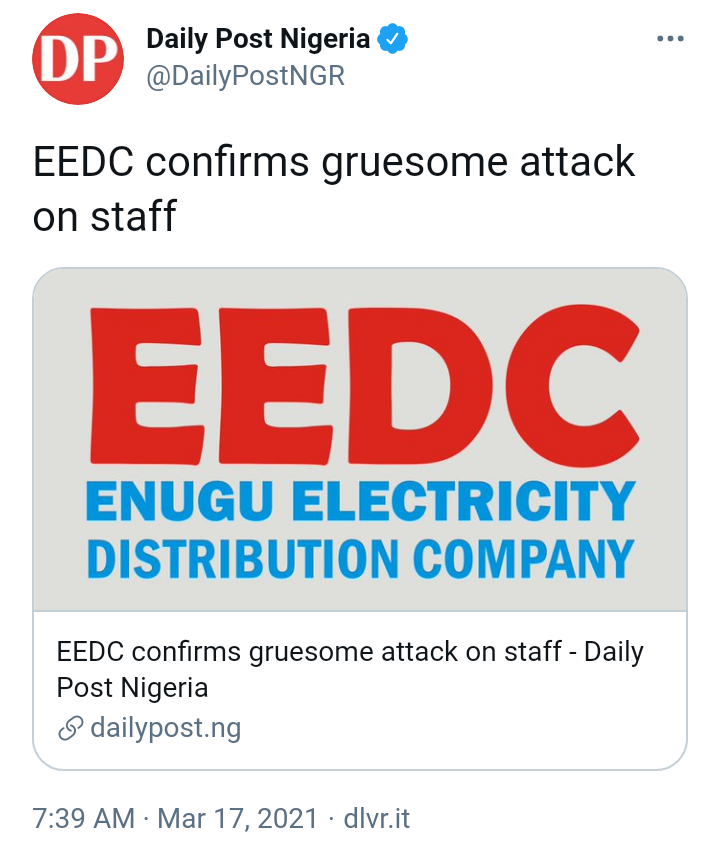 The Enugu Electricity Distribution Company, EEDC, has condemned in strong terms Tuesday's violent attack one of its staff.
DAILY POST learnt that a staff of the power distribution company identified as Obiajulu Atta, an Operations Technician, attached to Umudike Service Center under Umuahia District, Abia State was attacked by a customer.
Head of Communications, EEDC, Mr. Emeka Ezeh, who confirmed the attack said "The customer, whose full details are yet to be known was to be disconnected for nonpayment of electricity bill, in the process he got infuriated, went for a matchet and cut Obiajulu's hand.
Football Player Involved In Car Crash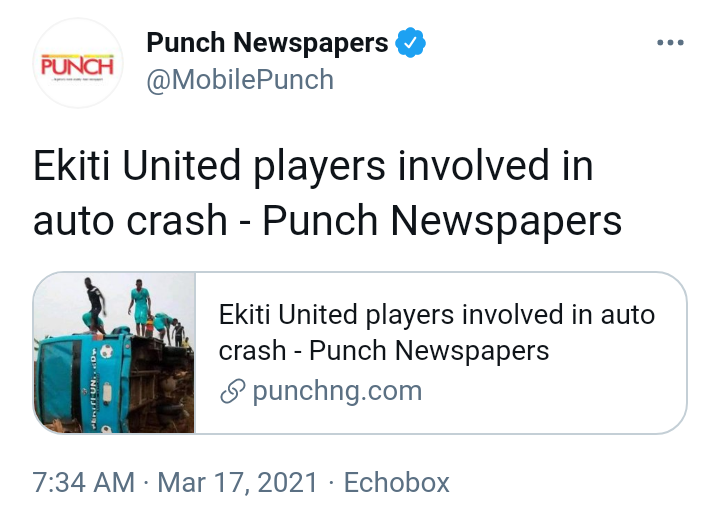 Players and officials of Ekiti United Football Club of Ado-Ekiti were on Tuesday involved in an auto crash.
The club's Media Officer, Quozeem Oladapo, made this known in a statement Tuesday night, describing the accident as "mild".
He noted that the accident occurred while the players were returning to Ado-Ekiti from Ikere-Ekiti after their evening training session.
While stating that there were no casualties, Oladapo said, "But some of them were with varying degrees of injury."
Oladapo said the team had recently travelled to Lagos and Ilorin for two away matches.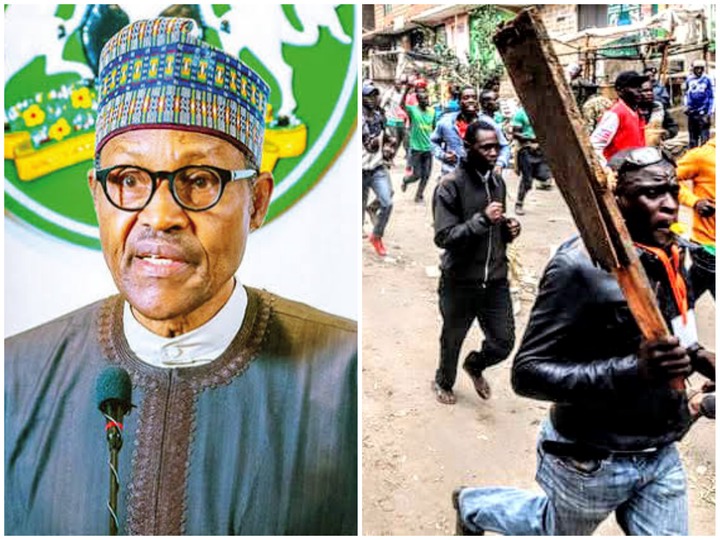 Content created and supplied by: AkwaOnline (via Opera News )