These days, it's rare to see politicians who practice their faith in office. Either because they are probably too busy to focus on religious things or because they probably don't see their relevance in the secular or political world. However, a few of them still practice their faith, and one of such politicians is the Governor of Delta state, Governor Ifeanyi Okowa.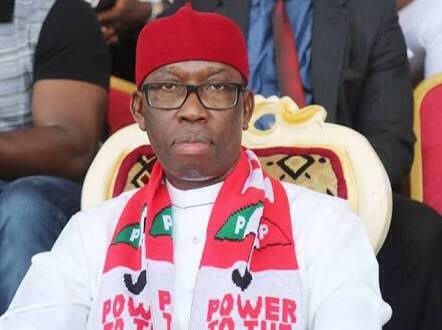 As a Christian, Governor Okowa has always encouraged Nigerians to seek God's help and intervention especially in times of crisis. Recently, he quoted a verse of the Bible on Twitter which talked about giving thanks to God in all things, and this sparked positive reactions from Nigerians who engaged with the tweet.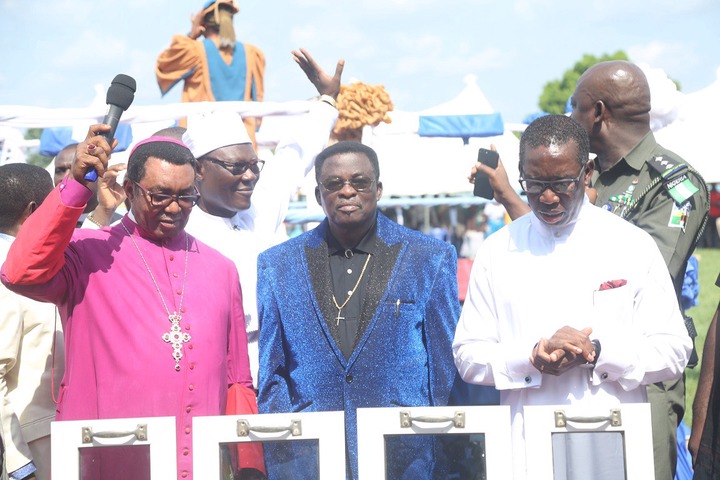 See the verse of the Bible he quoted in the screenshot below, and how people reacted.
"Give thanks in all circumstances; for this is God's will for you in Christ Jesus." -1 Thessalonians 5:18.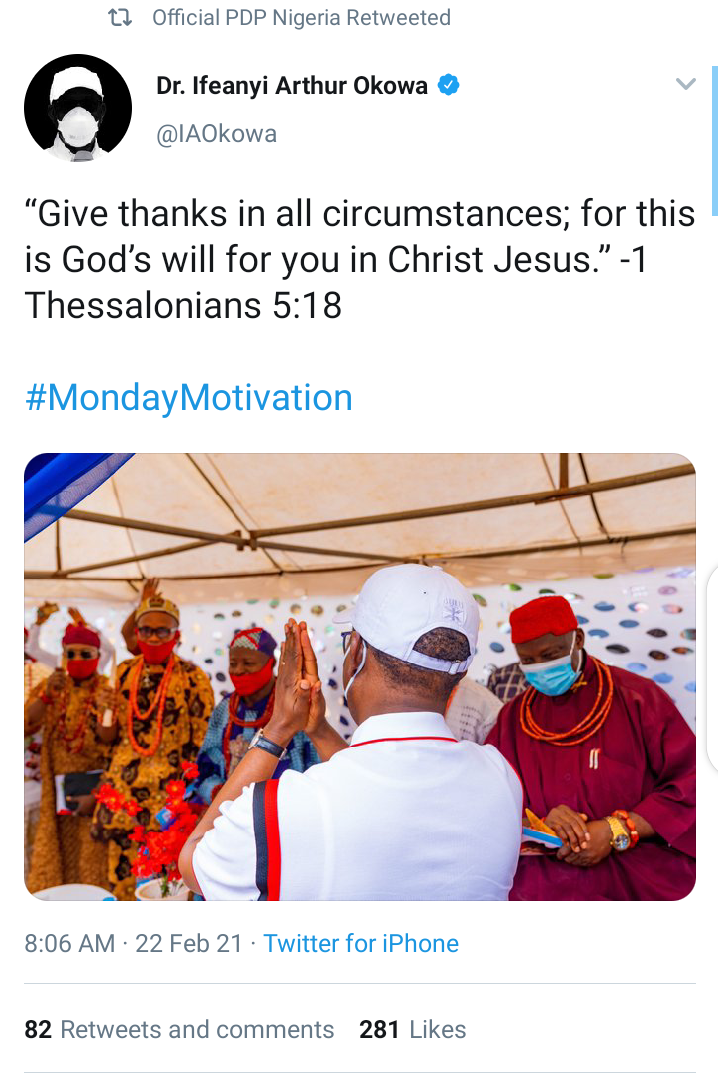 https://twitter.com/IAOkowa/status/1363746909756735490?s=19
See reactions below.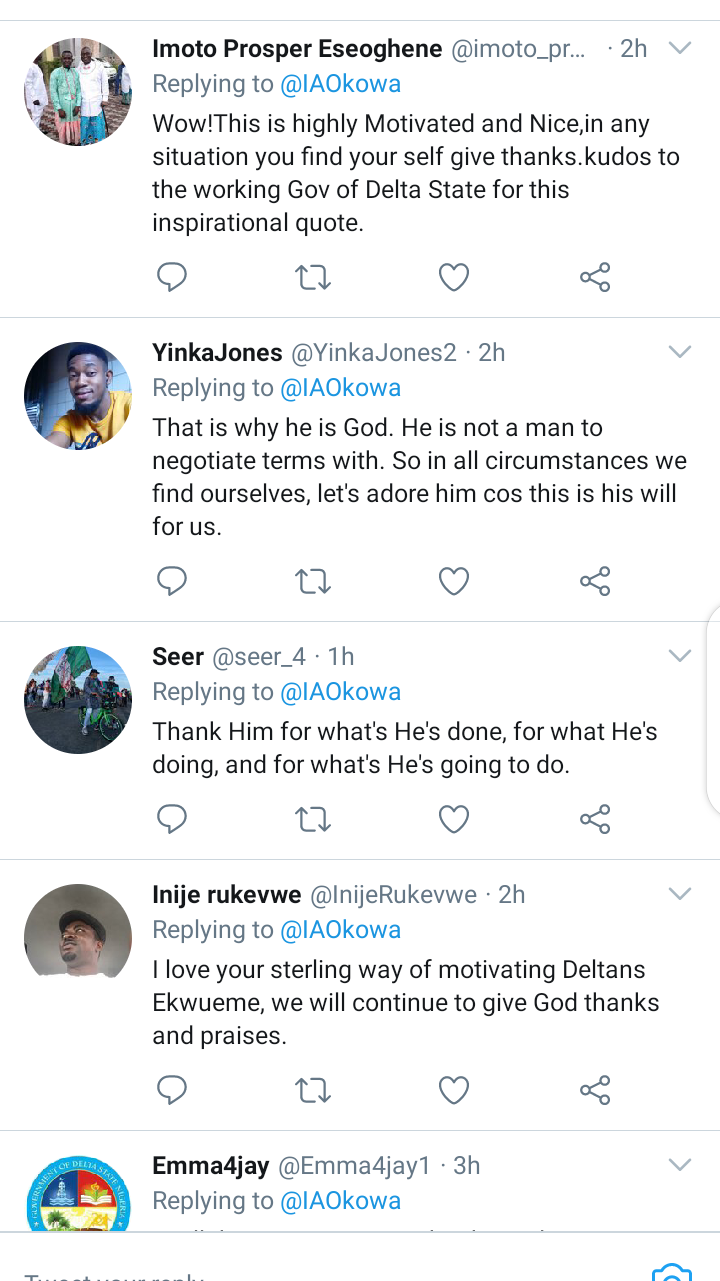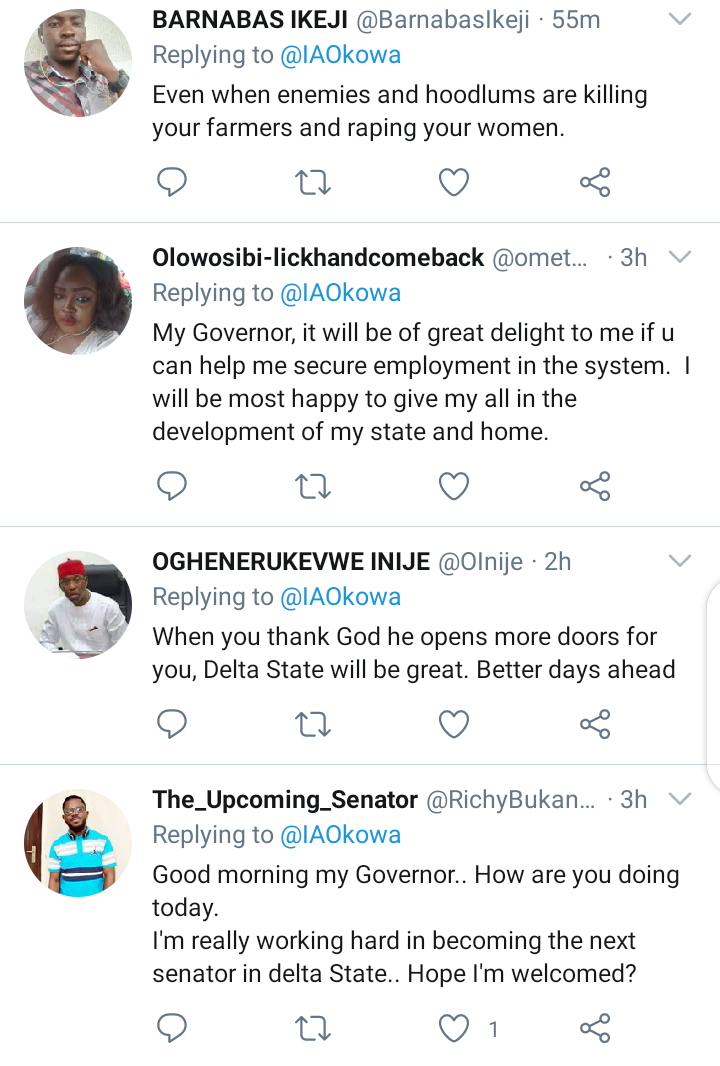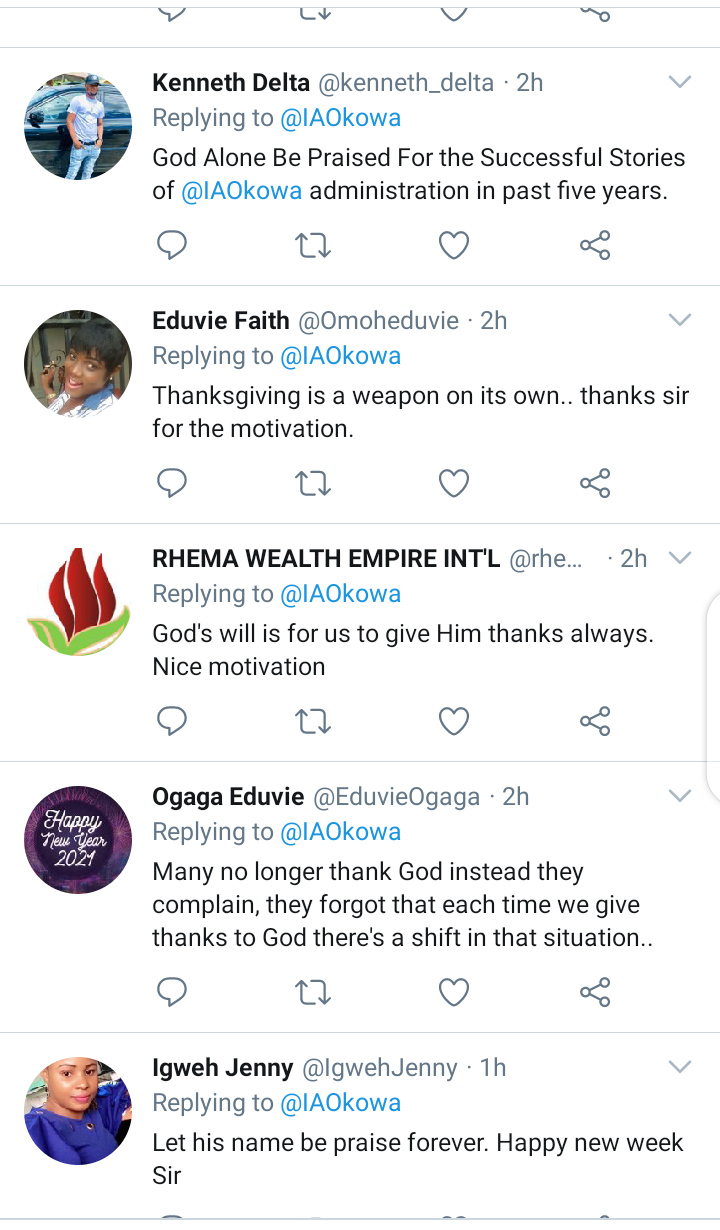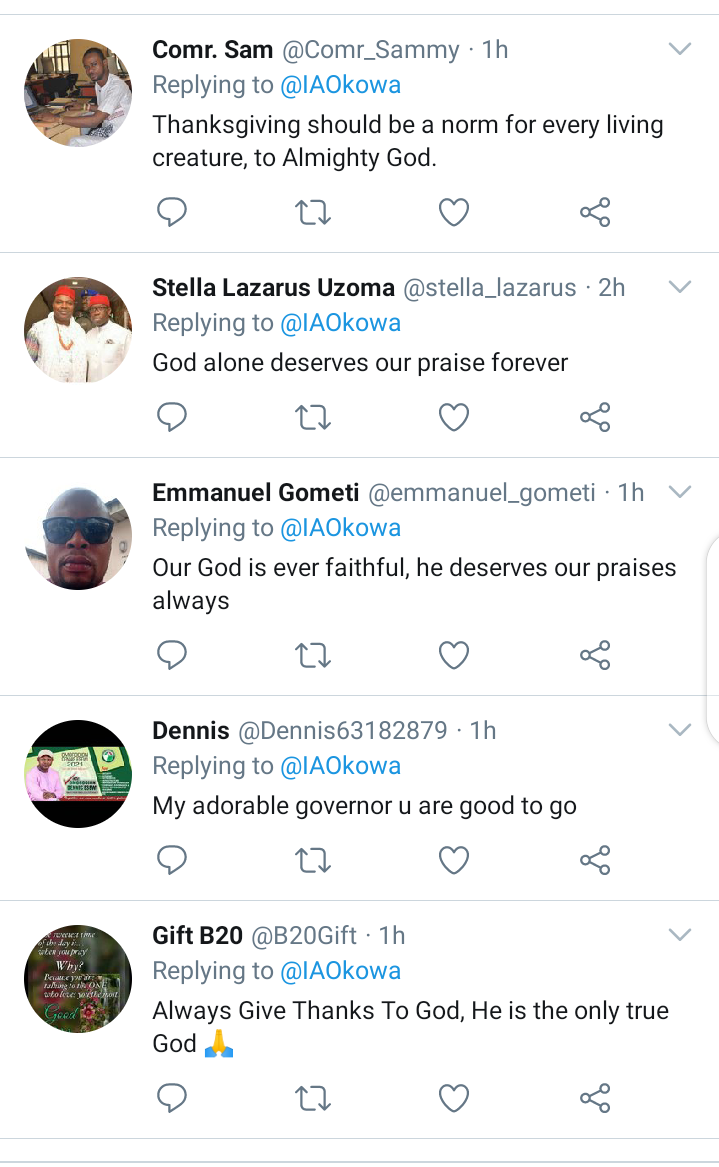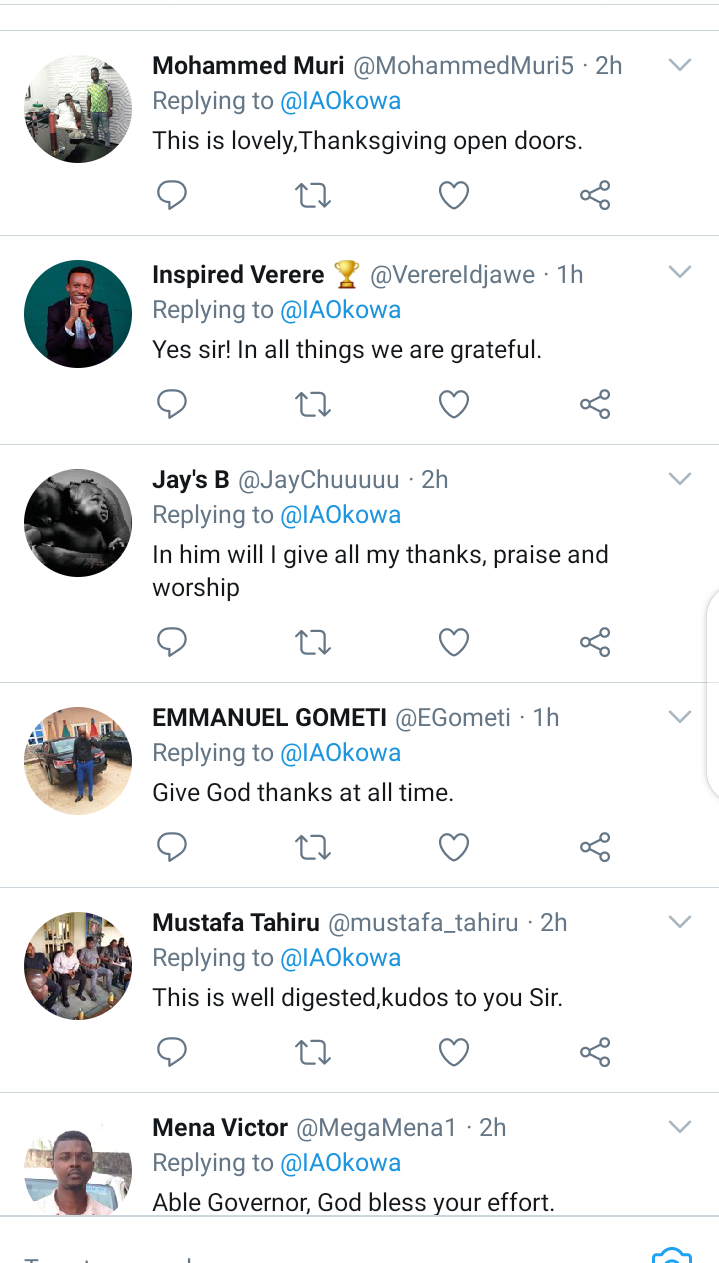 I believe that calling on God to take preeminence over the affairs of our nation is a very important step to getting our back on the right track. Politicians needs to start seeking God's help and intervention because it will help in curbing the menace of corruption and thievery that is eating up the wealth of our nation which is the major hindrance to our progress as a nation currently. God bless Nigeria.
Content created and supplied by: IdokoRichard (via Opera News )