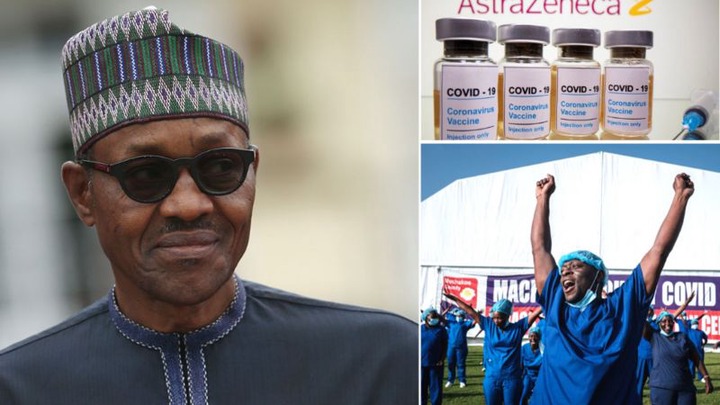 Frontline healthcare workers in Nigeria are going to be the first set of people to receive the Oxford-AstraZeneca vaccine, as the country revealed their national vaccination programme on Thursday.
The National Primary Health Care Development Agency Boss, Dr Faisal Shuaib, who announced the details of the plan said frontline health workers are the people who have been working since the epidemic break and they need the protection more than anyone in order to continue.
This means that, unlike how other country leaders do, Nigeria president Muhammadu Buhari won't be the first person to receive the vaccine that got to Nigeria on Tuesday.
Ghana President, Nana Akufo-Addo received his on live TV a day after the country vaccines arrived from COVAX.
The National Hospital at the capital city, Abuja will serve as the venue where the frontline health workers will be vaccinated. The launch ceremony will happen by 10am on Friday.
President Buhari and top government officials vaccination will follow on Saturday 6 March live in the public.
"We are hoping that when Nigerians see leaders like President Buhari and the Vice President take the vaccine, it will give them confidence that the vaccine is safe," Dr Shuaib said.
Content created and supplied by: Hemmycool (via Opera News )