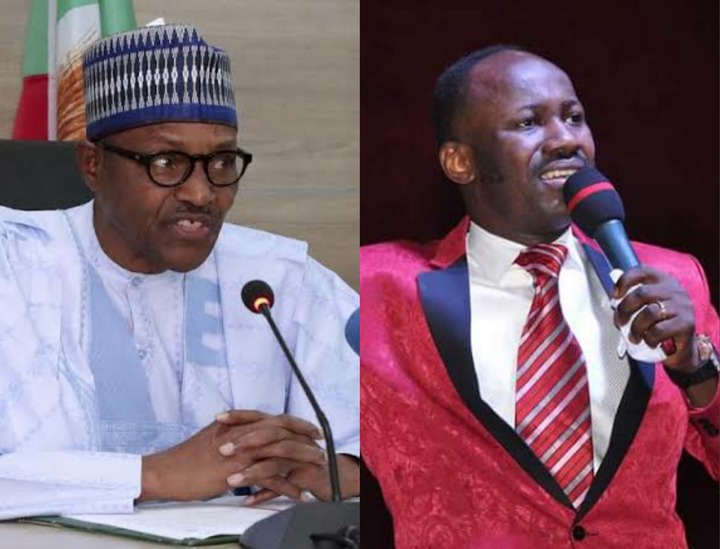 Apostle Suleman Drops New Prophecies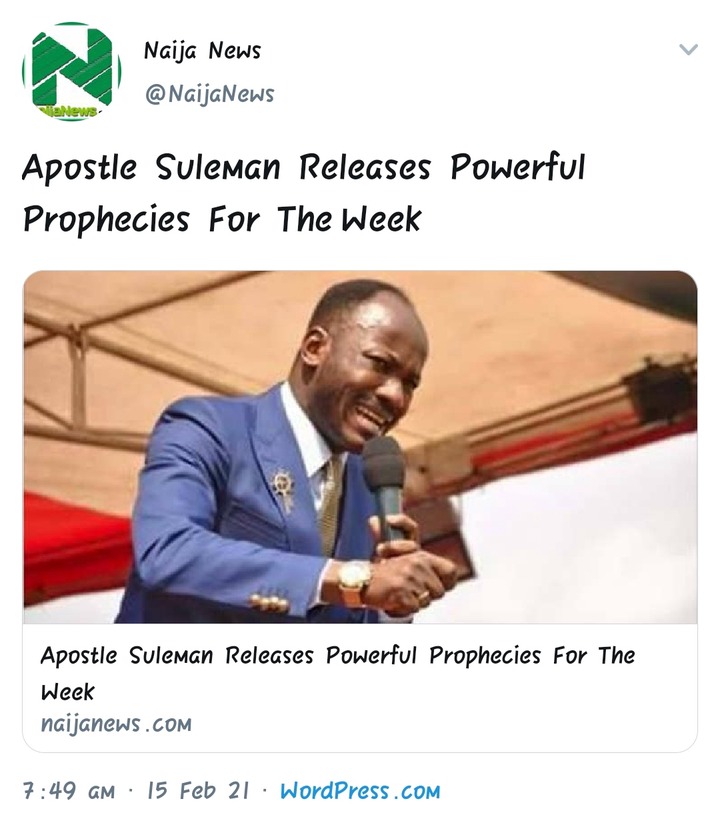 Leader and head cleric of Omega Fire Ministries, Apostle Suleman has dropped new prophecies as the new week kicks off.
The Nigerian preacher has been tied to fresh allegations but that does not seem to bother the Cleric, despite the rumours, Apostle Suleman still shared the new prophecies for Christians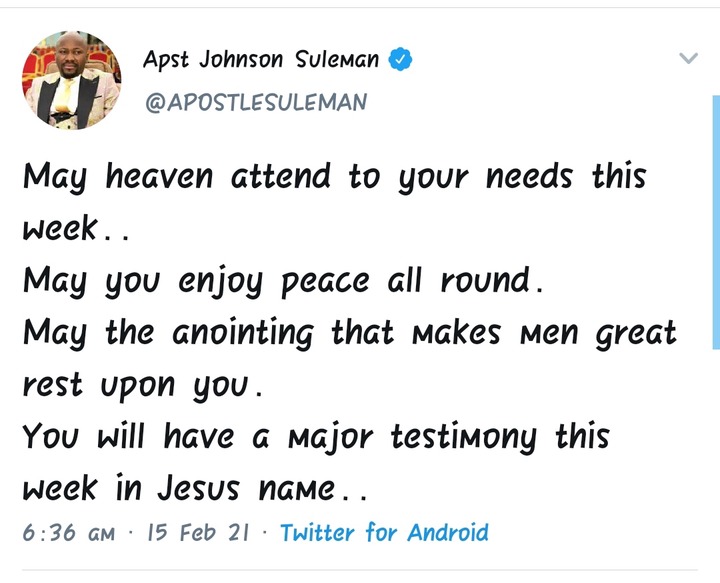 All Apostle Suleman's prophecies were all relating to the progress of this new week.
I say a good Amen.
Buhari Vows To Protect All Religious & Ethnic Groups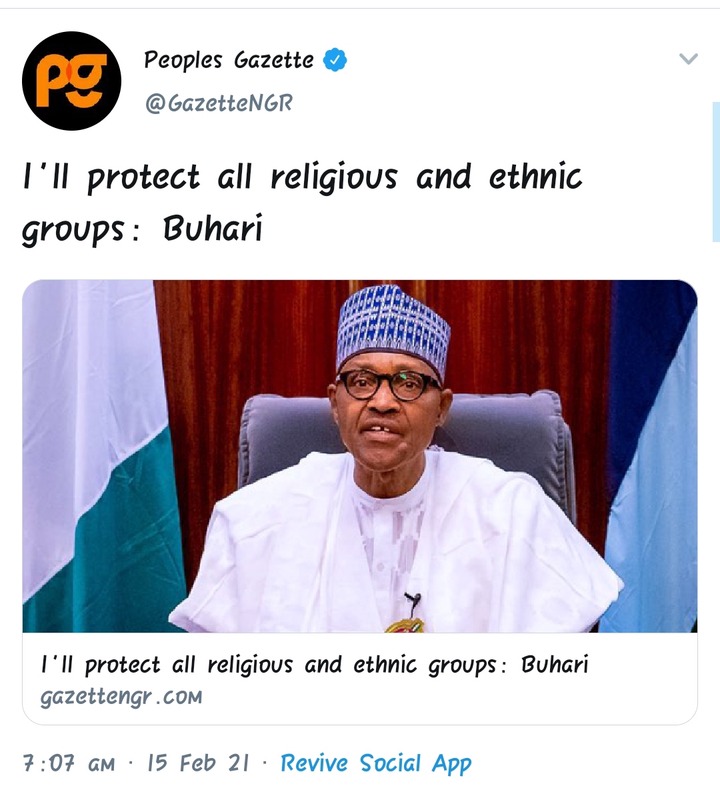 Following the deadly crisis and pandemonium in the country. The Nigerian President, Muhammadu Buhari has issued assurance to all religious and ethnic groups that he will protect all.
This comforting message released by the Presidency came following the recent Yourba and Fulani crisis in Ibadan for many are afraid of their safety.
Our government will protect all ethnic and religious groups in Nigeria in line with our responsibility under the Constitution, said by the President's post.
Check out some reactions from Nigerians.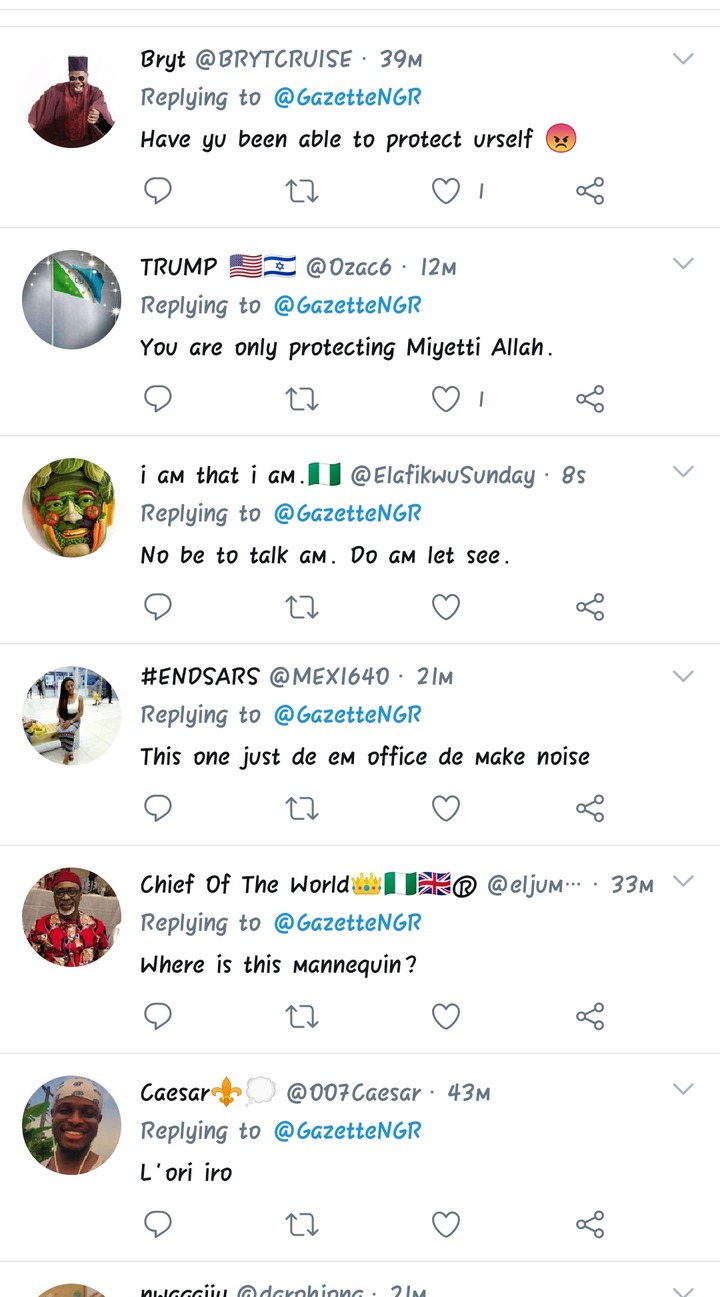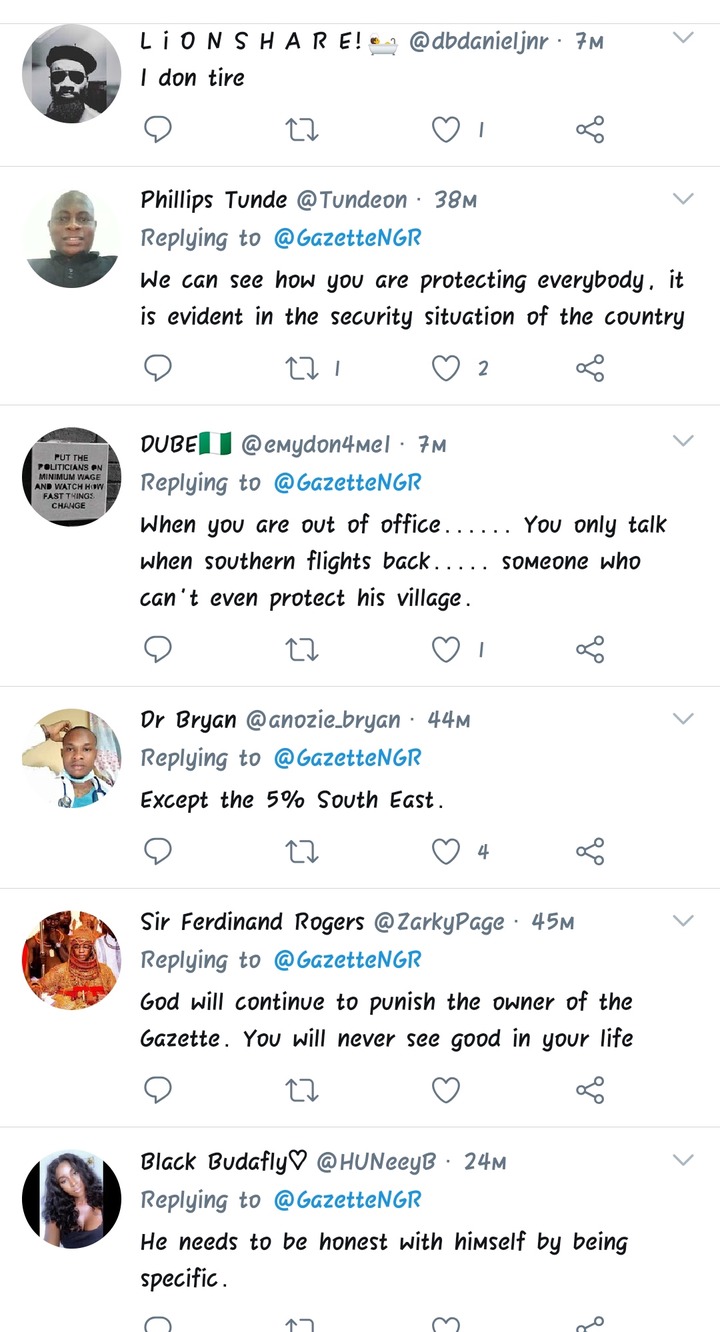 What do you think about Monday's headline?
Content created and supplied by: Samoski (via Opera News )