February 2, 2021.
Senator Shehu Sani has come out to talk about a position which has often not received attention by different tribe and religious settings among the agencies under the Federal Government.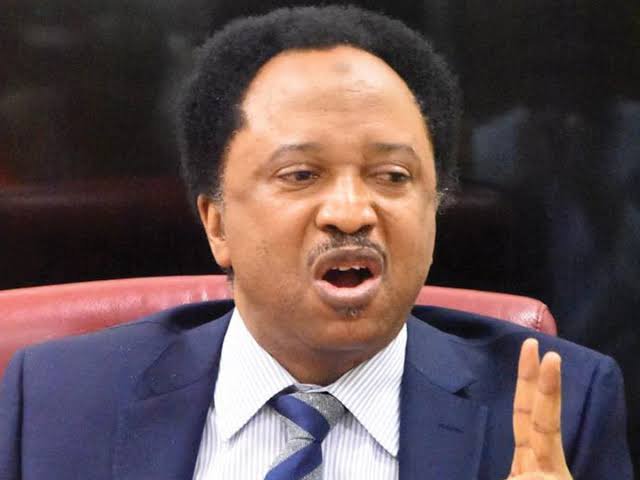 Recall that the recent appointment of service chiefs by President has received criticism from some Nigerians who alleged nepotism in the way the FG appoint people into offices after the retirement of the former service chiefs.
After the South east missed out in the recent appointment of service chiefs like General Lucky Irabor, General Attahiru, AVM Amao and Rear Admiral Gambo, the region through different groups have called on the FG to make sure someone of Igbo extraction is appointed as Police IGP. The Presidency while replying the groups clarify that appointment of service chiefs is based on merit and not by tribe or ethnic group.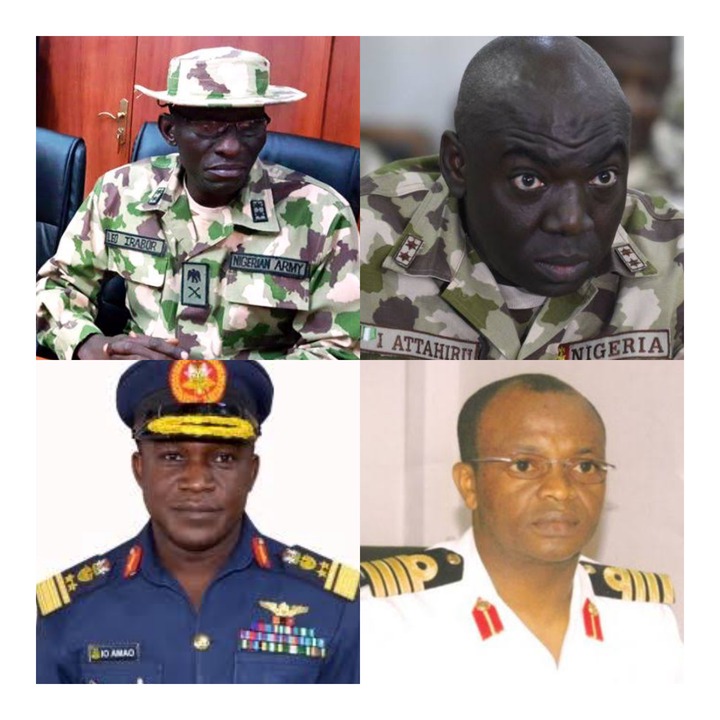 In a statement which might be connected to this issue, senator Shehu Sani has through his twitter account come out to reveal the federal office different tribes and religious group in Nigeria do not show interest in.
In his tweet, be said " No tribe or religion has shown interest in the appointment of the Comptroller General of the Fire Service".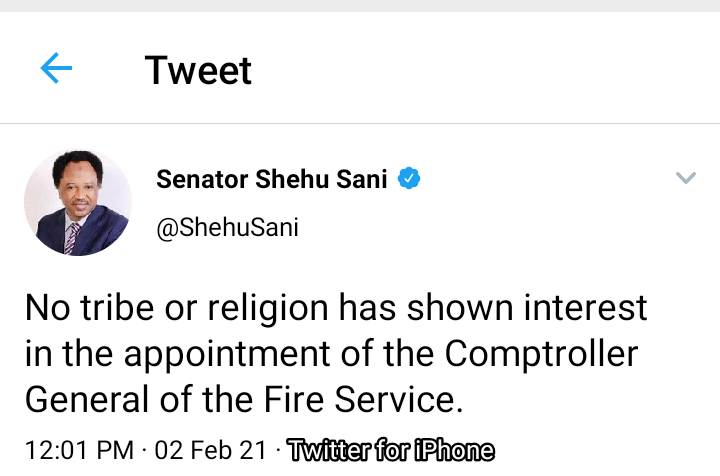 Looking at his tweet, Shehu sani is technically making us understand that people from different tribes lobby for positions especially when it comes to the appointment into juicy offices but there hasn't been any form of interest shown in the office of the Comptroller General Of Nigeria Fire Service.
After he made this statement, twitter users dropped their comment on the issue. Some are of the opinion that the position is not being lobbied because it is not a juicy position while others said the National Assembly has never had issue with the position.
See some of their reactions below;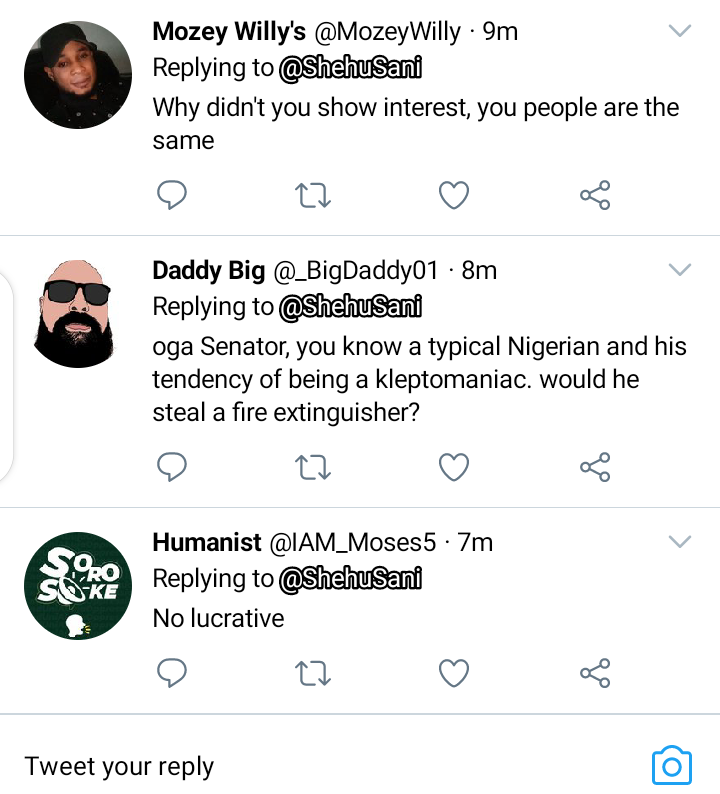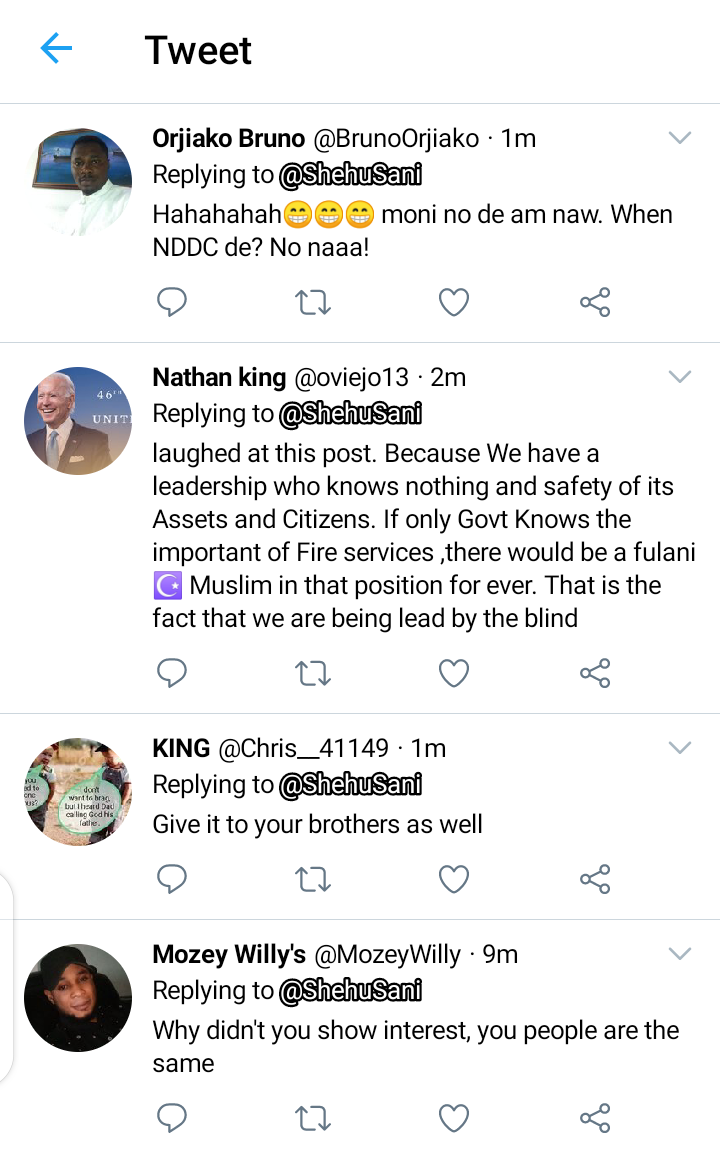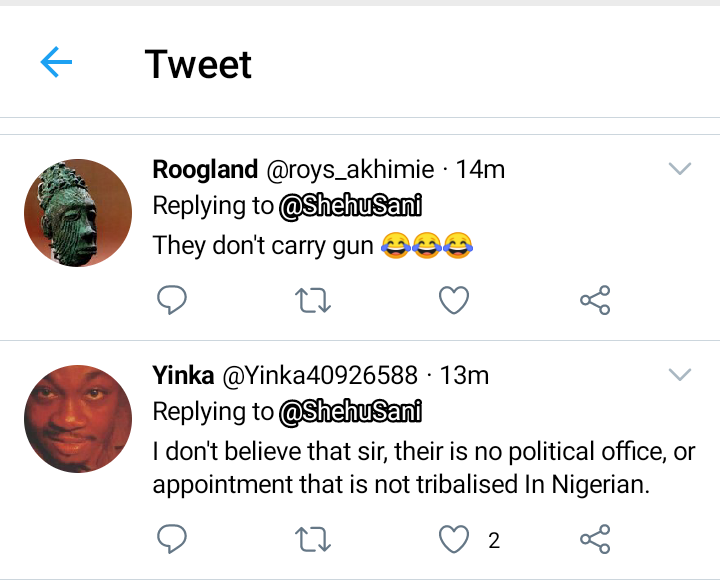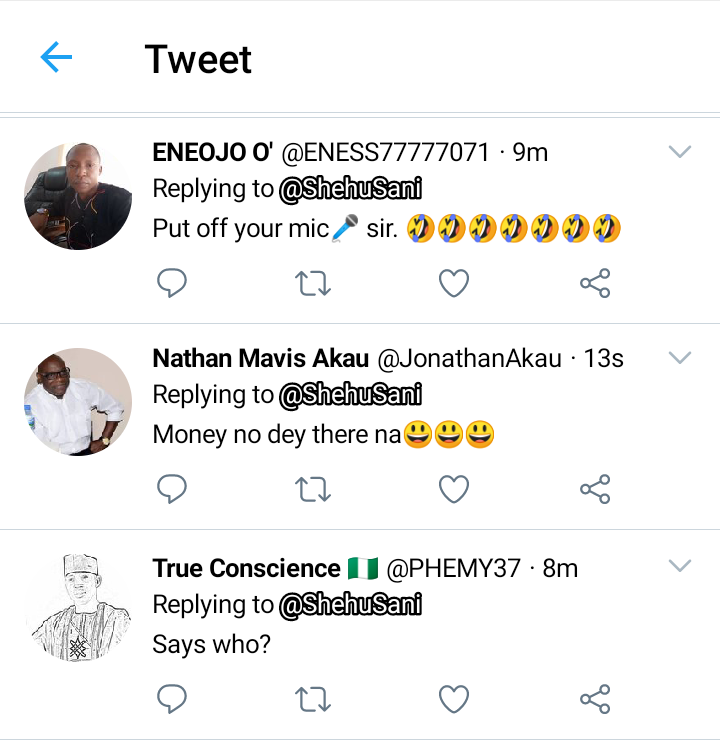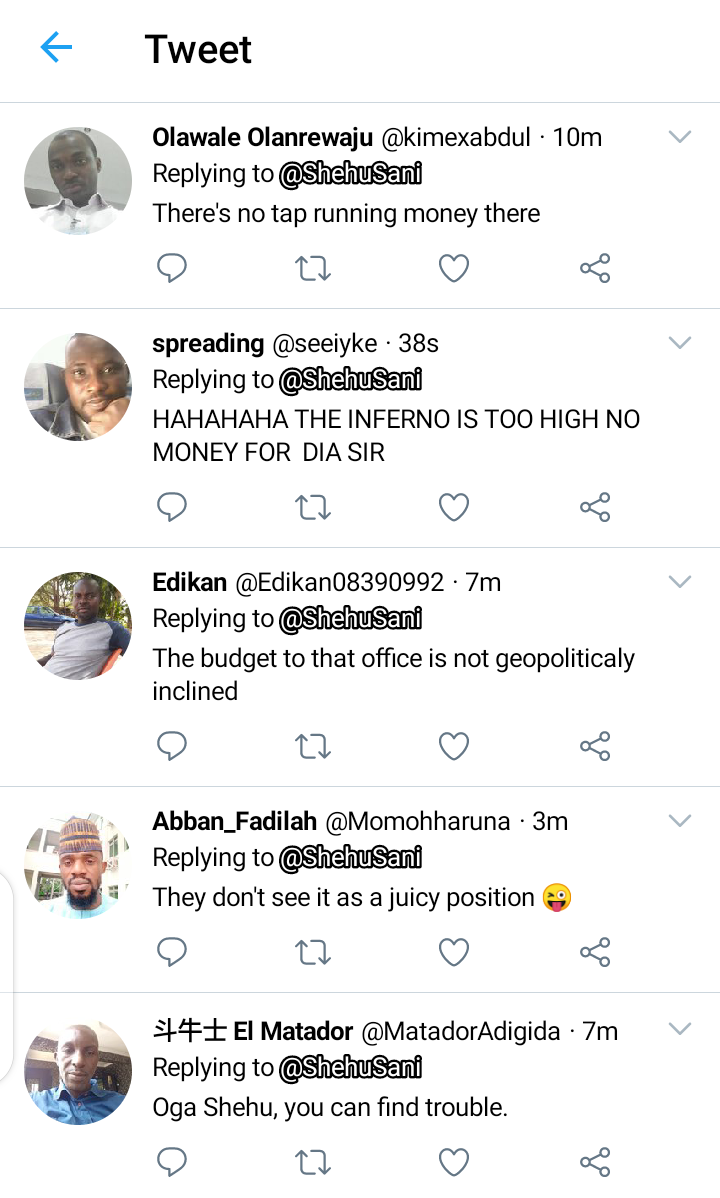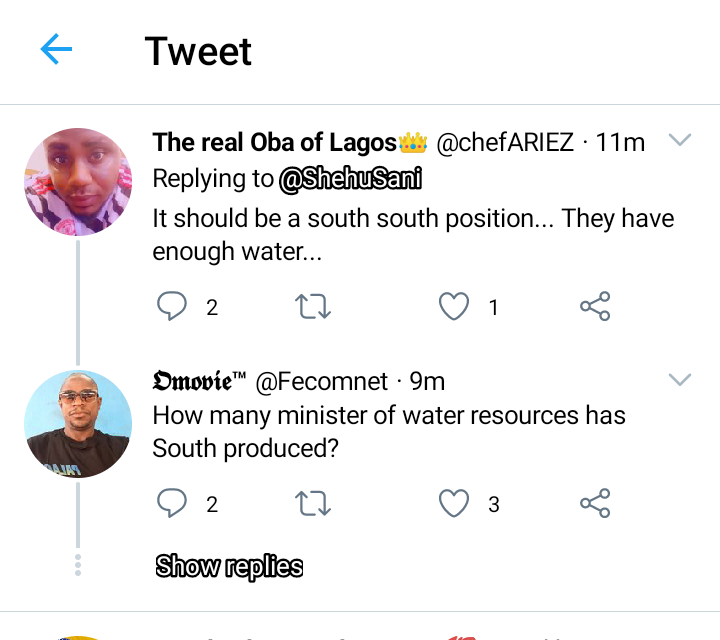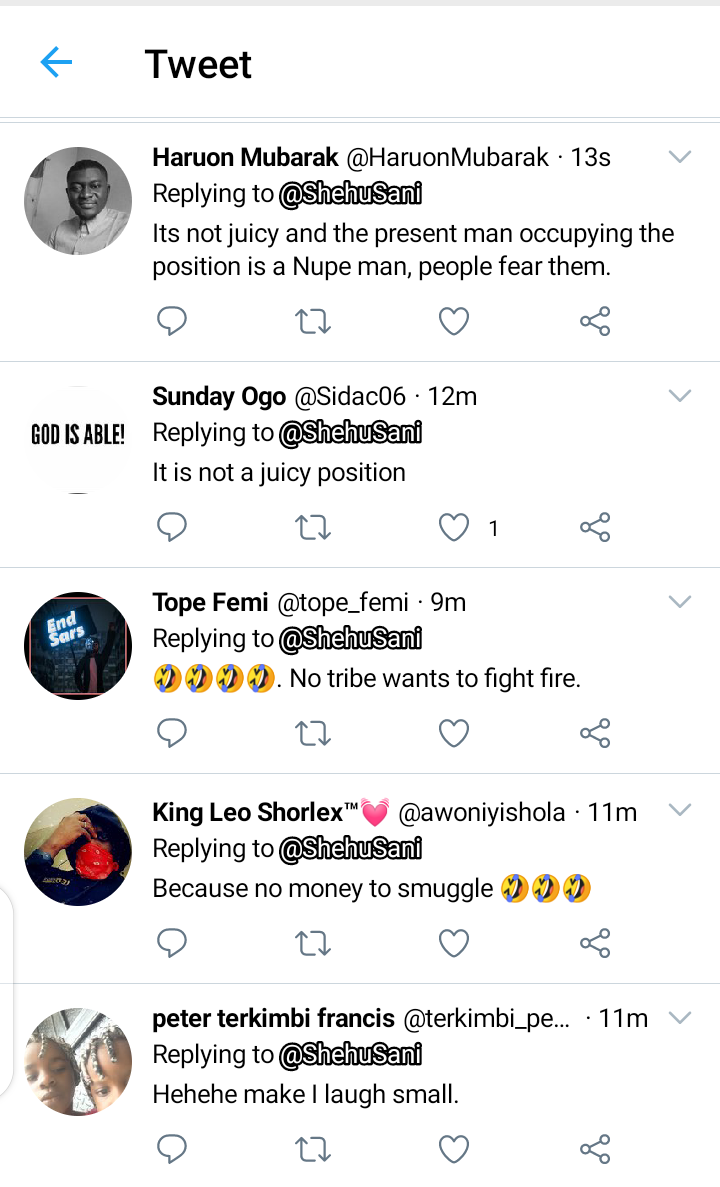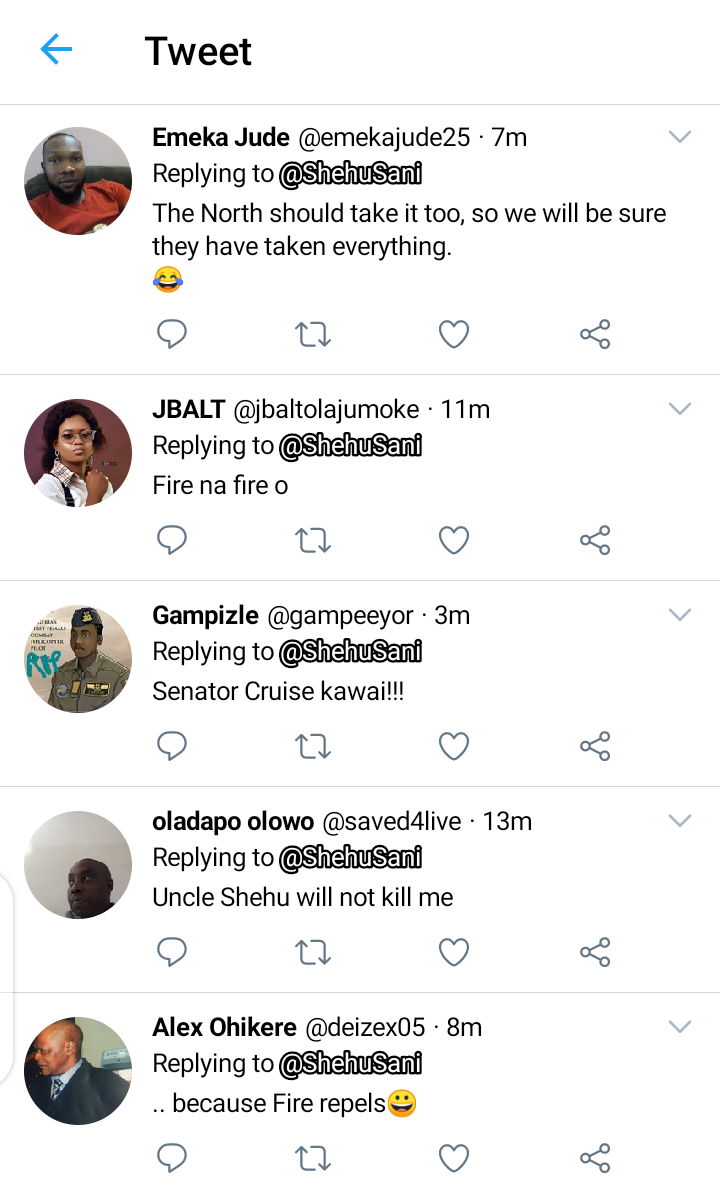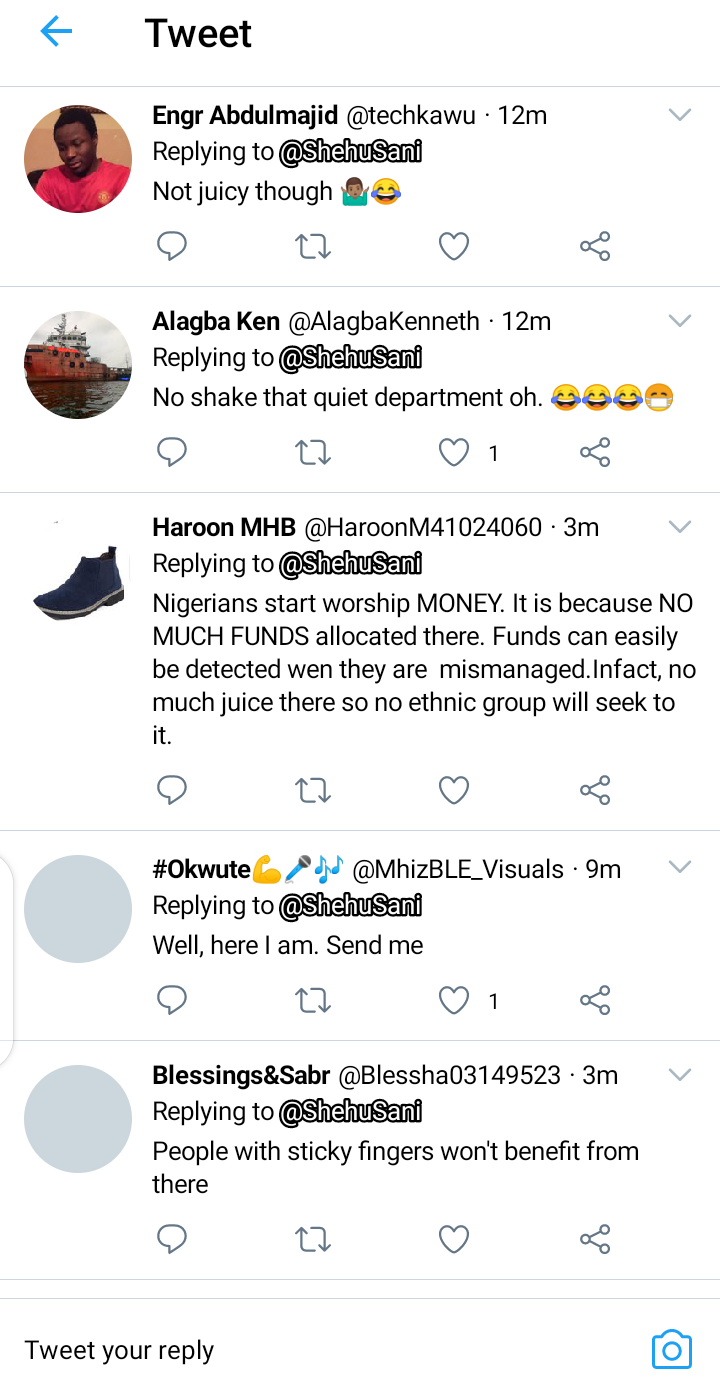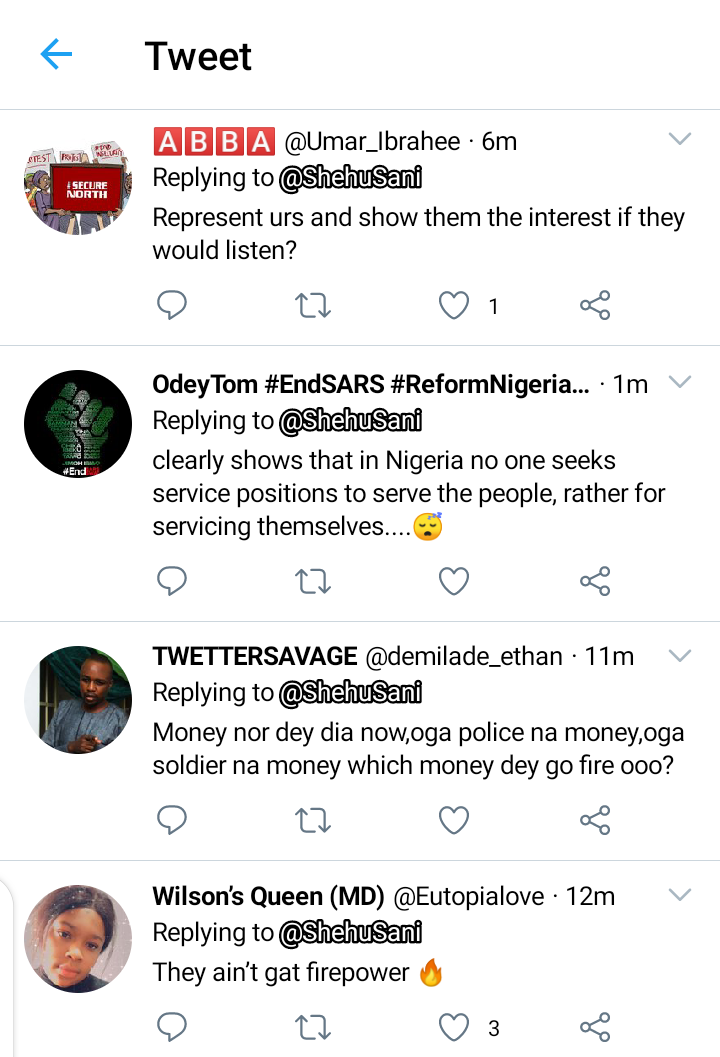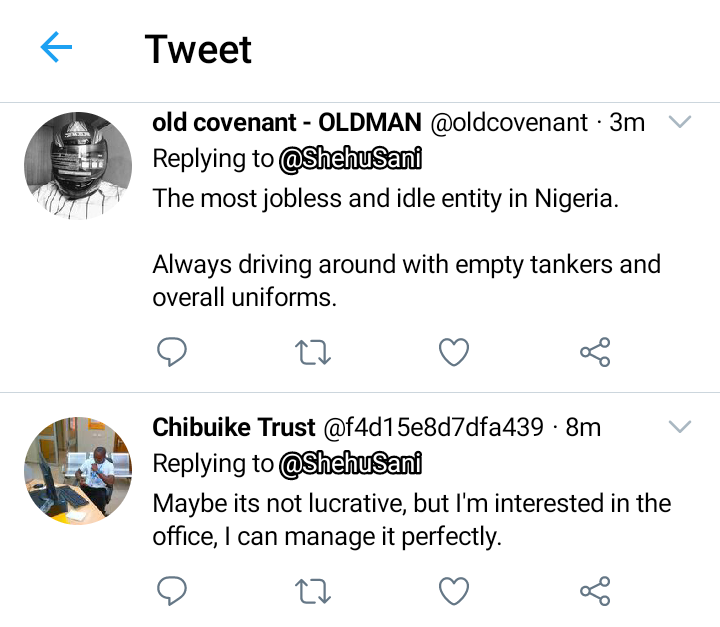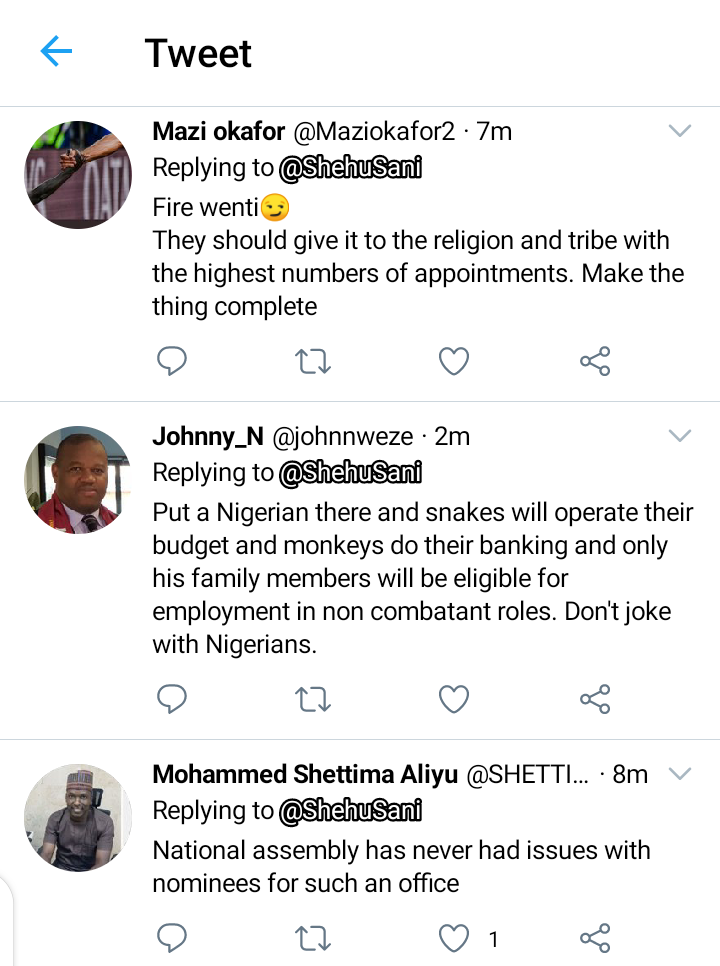 Content created and supplied by: CityPost (via Opera News )