So much has been happening in Nigeria lately. From the kidnapping, killings, burning of houses and properties, attacks and religious violence.
The recent news of #OrluAirAttack by unknown aircraft few days was a trend on Twitter and other online platforms for many days.
This said attack happened in Orlu Imo State Nigeria. Several videos was posted by individuals from their homes showing the aircraft and some loud sound was heard which was presumably a bomb or gunshots?
Many people have come out to voice their disappointment at the South East Governors for their silence over the recent things happening there. According to them, they should speak up, pay courtesy visits as a solidarity and support to the affected state.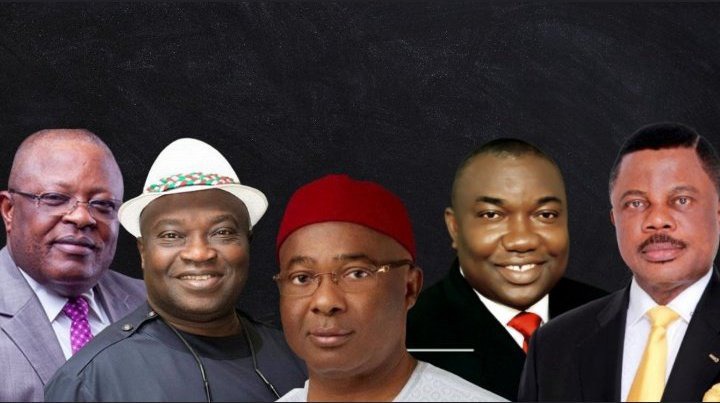 Aisha Yesufu have joined her voice. Aisha quoted a tweet by TVC News to make her point. She tweeted today asking if there are governors at all at the South East. She expected them to convene and have meetings over the happenings. See her tweet for yourself:
"Does South East have Governors? Or am I the one that miss the time they convene to talk about the injustice being meted out on their people?
As for South South Governors, they have turned themselves to what my people call eyi iku!"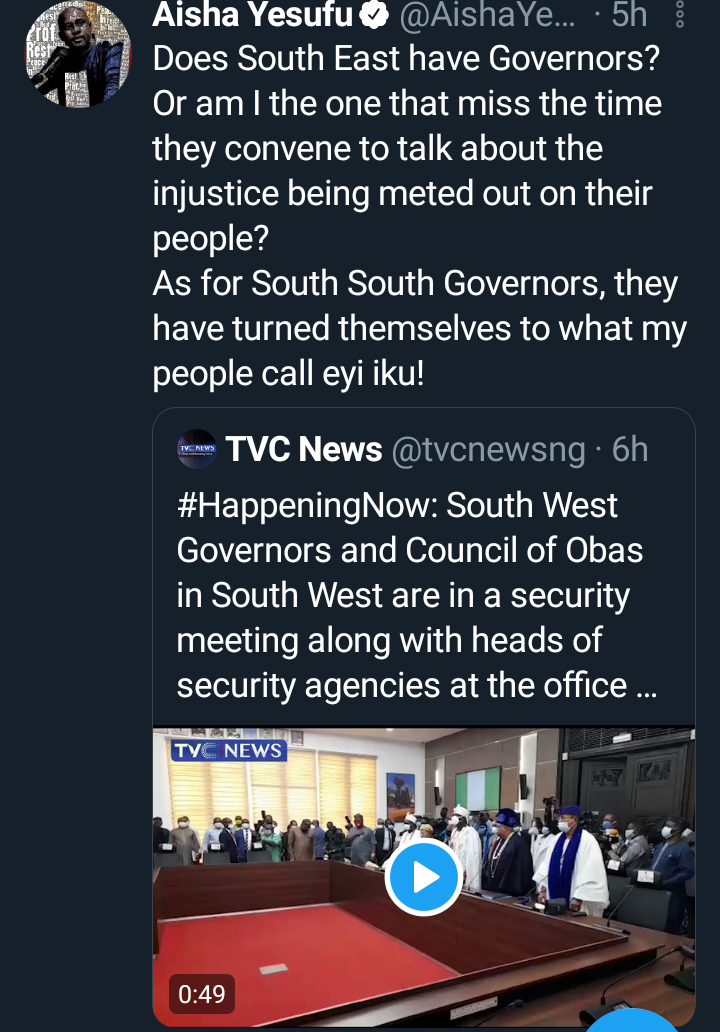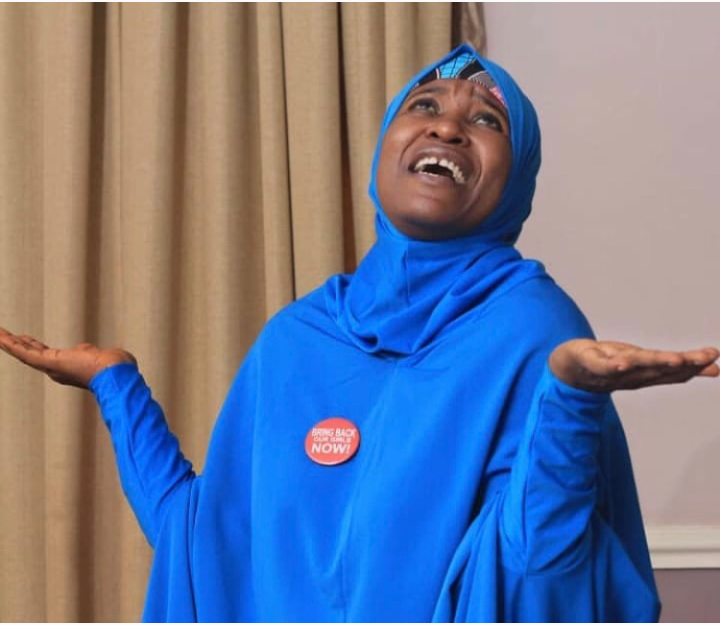 For me, she has a point right there. They are expected to join hands and discuss a lasting solution to the problem.
Content created and supplied by: AngelicErny (via Opera News )